Trump testifies in civil fraud trial, with judge chiding US ex-president for rambling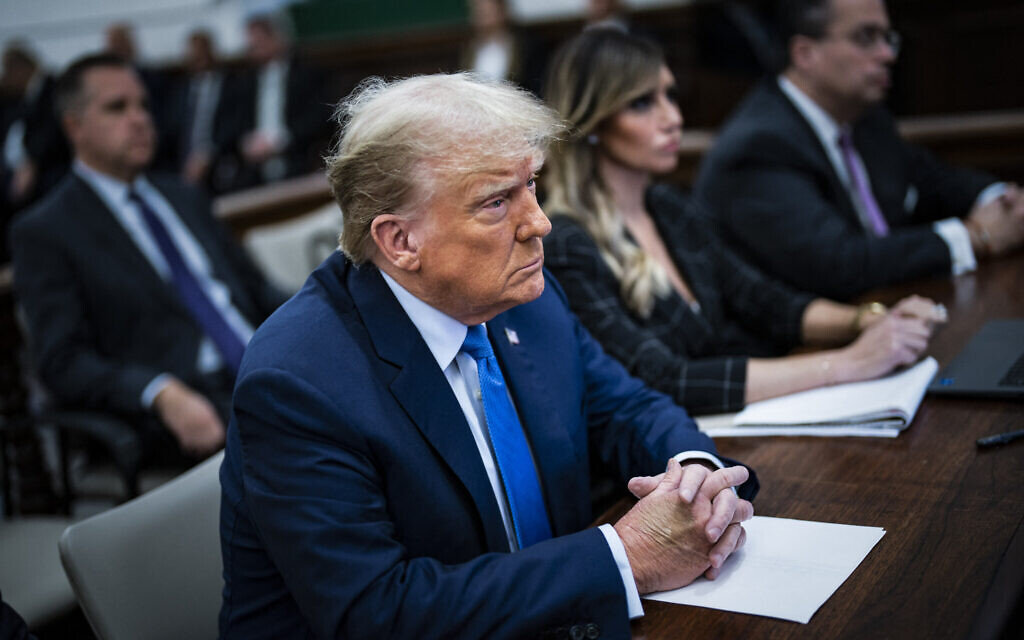 Universities take action against pro-Israel faculty for inflammatory speech about Israel-Hamas war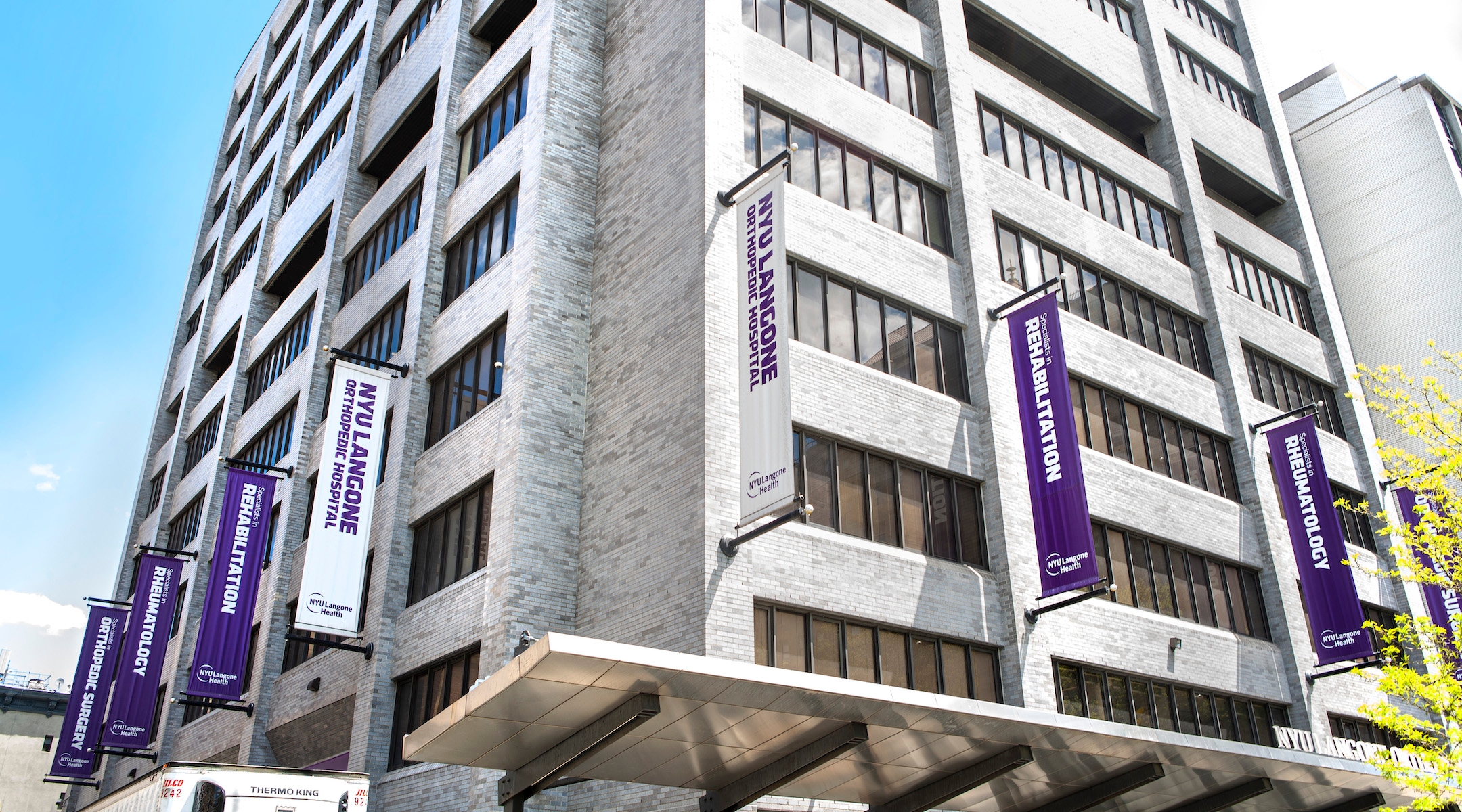 (JTA) – A series of Jewish professors across the country have faced lawsuits, termination and suspension after making pro-Israel remarks that administrators say crossed the line into threatening speech.
Faculty members at New York University, the University of Southern California and Johns Hopkins University are among those who have been recently caught up in such controversies, as the campus climate around Israel continues to ferment in the weeks following the Oct. 7 Hamas attacks and Israel's war against the terror group in the Gaza Strip.
"This current situation has really been time for me to put my money where my mouth is as a free-speech attorney," Samantha Harris, an attorney representing one of the professors, told the Jewish Telegraphic Agency.
Cases of universities disciplining pro-Israel rhetoric since Oct. 7 have been relatively rare, as some of the most prominent campus controversies have involved the reverse. Some schools, under pressure from pro-Israel donors, politicians and legal aid groups, have taken a series of actions against pro-Palestinian students, faculty and events.
Leaders of Cornell University condemned a professor who praised the Hamas attacks as "exhilarating"; he later took a leave of absence. The University of Arizona recently suspended two professors who praised Hamas as a "resistance group" and questioned whether it is antisemitic, according to a recording posted by a pro-Israel social media account.
And the heads of the Massachusetts Institute of Technology, George Washington University, Columbia University and other schools have suspended pro-Palestinian student groups or disciplined students who participated in disruptive protests. The U.S. Department of Education's civil rights office recently opened a series of investigations into universities over their handling of campus antisemitism cases, including some that took clear action against anti-Israel activities. The presidents of Harvard, MIT and the University of Pennsylvania are testifying before Congress next week as lawmakers seek to question whether they have responded forcefully enough to antisemitism.
But the cases of these three men — all at private colleges, and two of whom work in life sciences — show that strident pro-Israel and anti-Palestinian rhetoric has also occasionally been subject to consequences on campus. The offenses range from stray harsh words about Hamas to a professor tweeting multiple times that all Palestinians are "animals."
An NYU director, fired over retweets, sues the hospital
The former director of NYU's cancer research center is suing the hospital for firing him over a series of online posts he shared about Hamas and its supporters in the West.
Dr. Benjamin Neel was booted from that position earlier this month over his posting of political cartoons depicting Hamas calling for "death to all Jews," and for caricatures showing Westerners, including climate activist Greta Thunberg, supporting the atrocities Hamas committed. He remains a tenured professor and the head of a laboratory at NYU, according to The New York Times. Neel's attorney did not respond to questions sent via email.
NYU Langone Health fired Neel at the same time as it also fired another doctor for social media activity praising Hamas' attack. Neel's lawsuit, filed Nov. 16, claims that this made his own termination "a casualty" of the university's "ill-considered plan to feign the appearance of even-handedness."
In a statement to JTA, NYU maintained that it had proper standing to fire Neel from the cancer research center over what it said was a clear violation of the university's code of conduct, social media policy and commitment "to providing a safe and inclusive environment, free of discrimination, for all of our employees and patients."
"Dr. Ben Neel, as a leader at our institution, disregarded these standards in a series of public social media posts and later locked his Twitter/X account," NYU spokesperson Steve Ritea said. "NYU Langone stands by our decision and looks forward to defending it in court."
One of the arguments put forth by Neel's attorneys is that his own pro-Israel speech pales in comparison to that of some of his more senior Jewish colleagues in private emails to him, who described other universities in insulting terms for failing to discipline anti-Israel speech. But NYU said Neel was acting "hypocritically" by including these emails in his lawsuit.
"Some of those emails were critical of specific decisions by university leaders for not taking a stronger stance on the Oct. 7 terrorist attacks and for not holding accountable those who engaged in discriminatory speech," Ritea wrote. "Hypocritically, Dr. Neel is now lashing out for being held accountable for such conduct."
At Johns Hopkins, a doctor is placed on leave over "disturbing" tweets
Another university hospital has also taken disciplinary measures against a Jewish program director and professor for his incendiary social media posts.
Johns Hopkins Medicine placed the director of its pediatric cardiac critical care program, Dr. Darren Klugman, on leave over a series of posts he wrote shortly after Oct. 7 that advocated violence against all Palestinians. Klugman is also a medical school professor.
Klugman's posts on X, formerly known as Twitter, painted all Palestinians as "morally depraved" and "savage animals," and called for them to be murdered or displaced. "Time to reclaim every inch of Israel for Jews," he wrote on Oct. 8, according to screenshots published by the university's newsletter and other outlets.
In one reply to a user who had suggested that Israel was calling for a "large-scale slaughter" and to "spread out massacres over a year to displace Palestinians," Klugman wrote, "G-d willing."
Klugman has since apologized for his posts, writing in a letter to colleagues, "These messages in no way reflect my beliefs, me as a person, a physician, a friend, or colleague." His X account is no longer active.
Kim Hoppe, a spokesperson for Johns Hopkins Medicine, told JTA that Klugman will remain on leave while the university conducts "a thorough investigation" and called his posts "deeply disturbing."
"Statements that explicitly threaten or extol violence against groups or individuals on the basis of national origin, race or religion violate our policies and do not represent our values," Hoppe's statement continued.
An online petition calling on Johns Hopkins to "remove" Klugman has garnered more than 8,000 signatures. In the Jewish conservative magazine Commentary last week, Washington Free Beacon writer Daniel Halper implored Johns Hopkins to "forgive Dr. Darren Klugman," Klugman helped treat his daughter, who was born with congenital heart defects.
"His apology should be accepted," Halper wrote. "As the father of a Klugman patient, I know he means it. Why? Because I witnessed with my own eyes how he delivered medical care."
A USC professor is barred from campus over filmed anti-Hamas remarks
While Klugman was placed on leave over explicitly anti-Palestinian posts, a USC economics professor, John Strauss, was asked to stay off campus after students filmed him calling for the death of Hamas.
Strauss was also informed by USC's provost that he is under investigation following several student complaints filed against him through the university's Equal Employment Opportunity/Title IX office. Harris, his attorney, says it's wrong for USC to be investigating him.
"I do not think the investigation is appropriate," said Harris, a former attorney with the campus free-speech legal group Foundation for Individual Rights and Expression. "University administrations perform absolutely no gatekeeping function when it comes to student complaints. They simply are categorically unwilling to say to a student, 'No, I'm sorry, we have policies that protect the right to free speech.'"
Harris wouldn't comment on Strauss' legal strategy.
Strauss was filmed telling students, "Hamas are murderers. That's all they are. Every one should be killed, and I hope they all are killed." He made his remarks at a campus pro-Palestinian protest.
Some students and pro-Palestinian groups later claimed online that Strauss had been referring to all Palestinians, rather than just Hamas, and that he had stepped on their memorials to Gazans killed by the Israeli military. But Strauss told the Los Angeles Times that he wasn't referring to all Palestinians and did not step on the memorial deliberately.
"I am Jewish and very pro-Israel, so I shouted, 'Israel forever. Hamas are murderers,'" he said.
Harris told JTA that Strauss' speech should be protected: "Saying 'I hope people die' is not a threat."
Strauss will still be permitted to teach students virtually through the current semester, which ends this week. A USC spokesperson told JTA that Strauss "has in no way been disciplined for engaging in protective speech," describing his removal from campus as "a precautionary measure" that's "designed to minimize disruption in the classroom and to ensure a safe environment for both him and students."
Harris disputed USC's characterization of its actions toward Strauss. "It clearly is being considered a disciplinary measure," she said. She also pointed to what she said was a "perceived double standard" in which universities are more willing to discipline inflammatory pro-Israel speech than pro-Palestinian comments, pointing to recent USC protests in which students chanted, "There is only one solution: intifada, revolution."
"As far as I know, the people who chanted that are not under investigation," she said.
A petition demanding USC bring Strauss back to campus has more than 19,000 signatures, while a competing petition demanding he be fired has a little over 7,200.
—
The post Universities take action against pro-Israel faculty for inflammatory speech about Israel-Hamas war appeared first on Jewish Telegraphic Agency.
Sarah Bernstein's recent Giller Prize-winning novel 'Study for Obedience' has an undeniable Jewish undercurrent
Ending hostility and violence means wrestling with our own shadows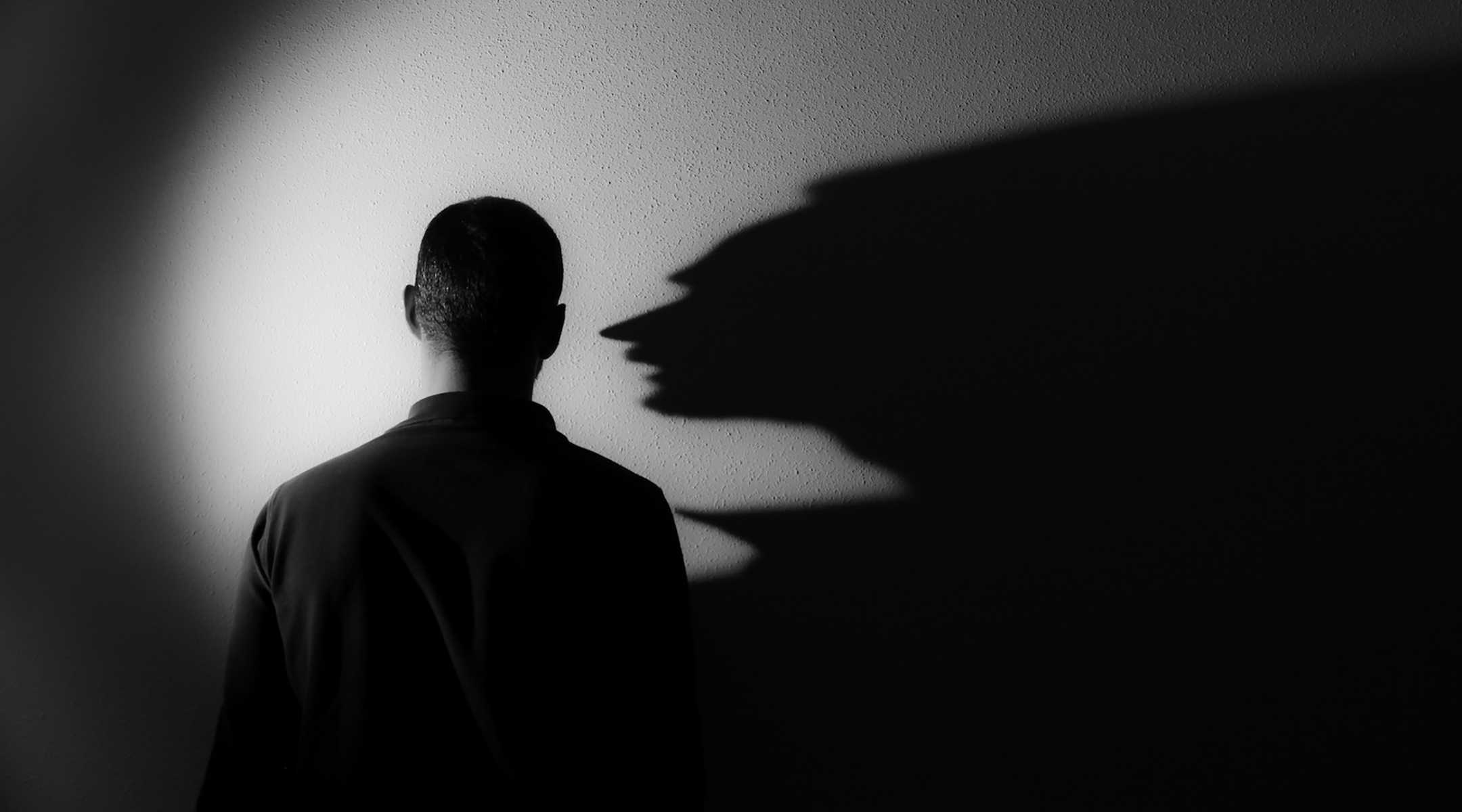 This story was originally published on My Jewish Learning.
(JTA) — Hostility originates in the disowned and unacknowledged elements within us. That, at any rate, is the claim of a body of research based on the work of Carl Jung, the Swiss psychiatrist and founder of analytical psychology.
Jung introduced the concept of the shadow, the unconscious part of ourselves that we are unable or unwilling to acknowledge. Those elements we repress stem from painful experiences that give rise to difficult emotions such as shame, jealousy, rage and grief. "The level of hostility a person exhibits is proportional to the amount of shadow," writes Roderick Main, a professor in the Department of Psychosocial and Psychoanalytic Studies at the University of Essex.
At this moment of intensifying hostility within our communities and devastating levels of violence in our world, this week's Torah portion, Vayishlach, offers us glimmers of insight into how we might heal society's fractures and open a way towards peace: We must stop projecting our shadow on to others, and instead grapple with it for ourselves.
As the portion opens, Esau is on the march toward his brother Jacob, whom he has not seen since Jacob stole his birthright and ran away, evading responsibility. Jacob gets word that Esau is approaching with 400 men and becomes afraid and distressed. Rashi says the fear is that Esau will kill him, while the distress is that he will have to kill Esau. Either way, this already hostile situation seems likely to end in violence.
It is easy to imagine Jacob preparing to meet his brother by doubling down on a path of self-interest and plotting a preemptive attack. What's more difficult to imagine is what he does instead.
Before meeting his brother, Jacob creates the conditions to first meet himself. Jacob separates himself from all that he has amassed and places it on one side of the Jabbok river where his family is camped. He then crosses back to the other side empty-handed and unescorted. That night, vulnerable and alone, shorn of all that has come to define him, a mysterious figure appears and wrestles with Jacob until dawn. As day breaks, Jacob demands from the figure a blessing. It is then that he is renamed Yisrael — one who has struggled with beings Divine and human and endured.
According to Jung, this kind of transformative experience of the Divine is "a force … that will only function and express itself where there is a true dialogue between ego-consciousness and the unconscious." In this light, we can understand the mysterious figure with whom Jacob wrestles as representing the disowned, unacknowledged elements within that he finally brings to consciousness. Jacob emerges from his dark night of the soul humbled, hobbling and blessedly transformed. When dawn breaks and he and Esau finally meet, there is no hostility or violence. Instead, in an act of tender intimacy and relief, the brothers embrace and together they weep.
We aren't told how Esau prepares for this encounter, or why he was able to meet Jacob with open arms. We could imagine that he prepared for multiple possibilities, including a hostile encounter. But with its focus on Jacob, the text seems to suggest that the changed contours of the conflict have much to do with the wrestling Jacob did within his own soul. We can infer that without this internal work, this story could have been the beginning of ongoing war, rather than a tender reconciliation. It was only after Jacob engaged in the wrenching, humbling work of grappling with his own shadow that the conflict could resolve.
The Torah is not meant to be a straightforward guidebook for how to navigate the world. But perhaps Jacob's wrestling with his shadow can offer us clues towards actualizing the new realities we seek.
Each one of us has the capacity to do the inner work that changes how conflict unfolds. In this difficult and divisive time, what if we, like Jacob, acknowledged the fear and distress that we feel? What if we risked being "alone," separated from the beliefs, narratives and identities that have come to define us, allowing for the vulnerability and disorientation that necessarily will arise? What if we wrestle with the difficult questions and challenging truths that come to meet us? Perhaps if we are tenacious enough to stay with the struggle long enough, we, like Jacob, will discover the blessing it contains.
—
The post Ending hostility and violence means wrestling with our own shadows appeared first on Jewish Telegraphic Agency.