US death toll in Israel now at 22, with increase expected as identities are confirmed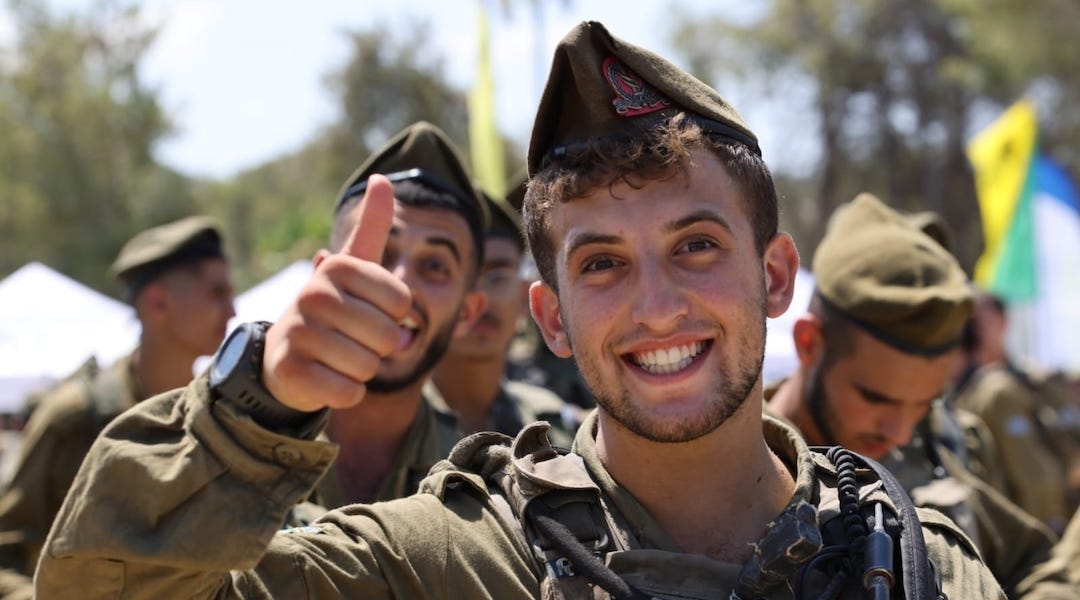 WASHINGTON (JTA) — The number of Americans confirmed to be among the hundreds of people killed during the Hamas invasion of Israel is now at 22.
John Kirby, President Joe Biden's national security adviser, said Wednesday at the White House press briefing that the number of known dead was now 22, up from 14 on Tuesday and that the number of those missing had dropped from 20 to 17, as missing Americans were identified as dead.
He did not name the dead Americans, nor did he know how many of them were dual Israeli citizens, but he said the number was likely to rise.
"I think we all need to steel ourselves for the very distinct possibility that these numbers will keep increasing and that we may in fact, find out that more Americans are part of the hostage pool," Kirby said, affirming that Americans were among the people held hostage by Hamas, although he did not have a number.
The names of American victims, mostly with dual citizenship, have trickled out as deaths have been confirmed. They include Hayim Katsman, a peace activist murdered in his home, and Roey Weiser, a soldier who died trying to repel the first wave of infiltrators. Gili Adar, a member of the Young Judea movement, was attending an overnight outdoor party where Hamas terrorists massacred at least 260 people. Aryeh Ziering, whose parents are from New York and Maine, was a 27-year-old captain in the Israeli army's dog-handling unit. Itay Glisko is being mourned by a large extended family in New Jersey, where he was born.
Israeli authorities have so far set the number of dead killed during the invasion by land, sea and air at over 1,200.
Gaza's health ministry says more than 1,100 people have been killed in retaliatory airstrikes. Israeli officials also reported that 1,500 Hamas fighters died inside Israel's borders during the assault.
—
The post US death toll in Israel now at 22, with increase expected as identities are confirmed appeared first on Jewish Telegraphic Agency.
Sense of duty mixes with fear for Israeli soldiers preparing to enter Gaza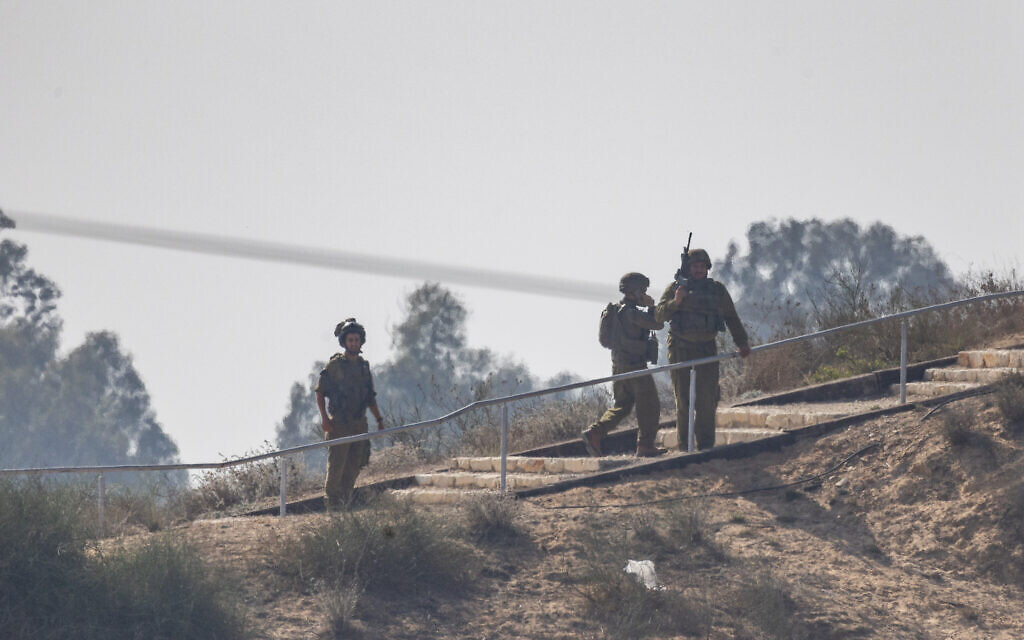 UAE says it will establish field hospital to treat Palestinians in Gaza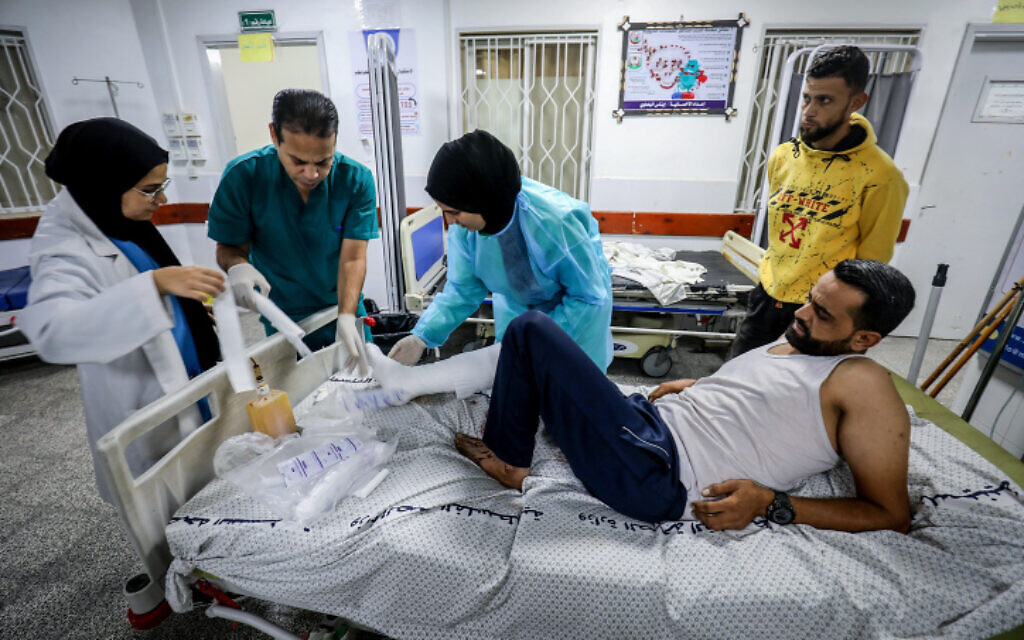 Thousands gather for pro-Israel rally in NYC 30 days after Oct. 7 massacre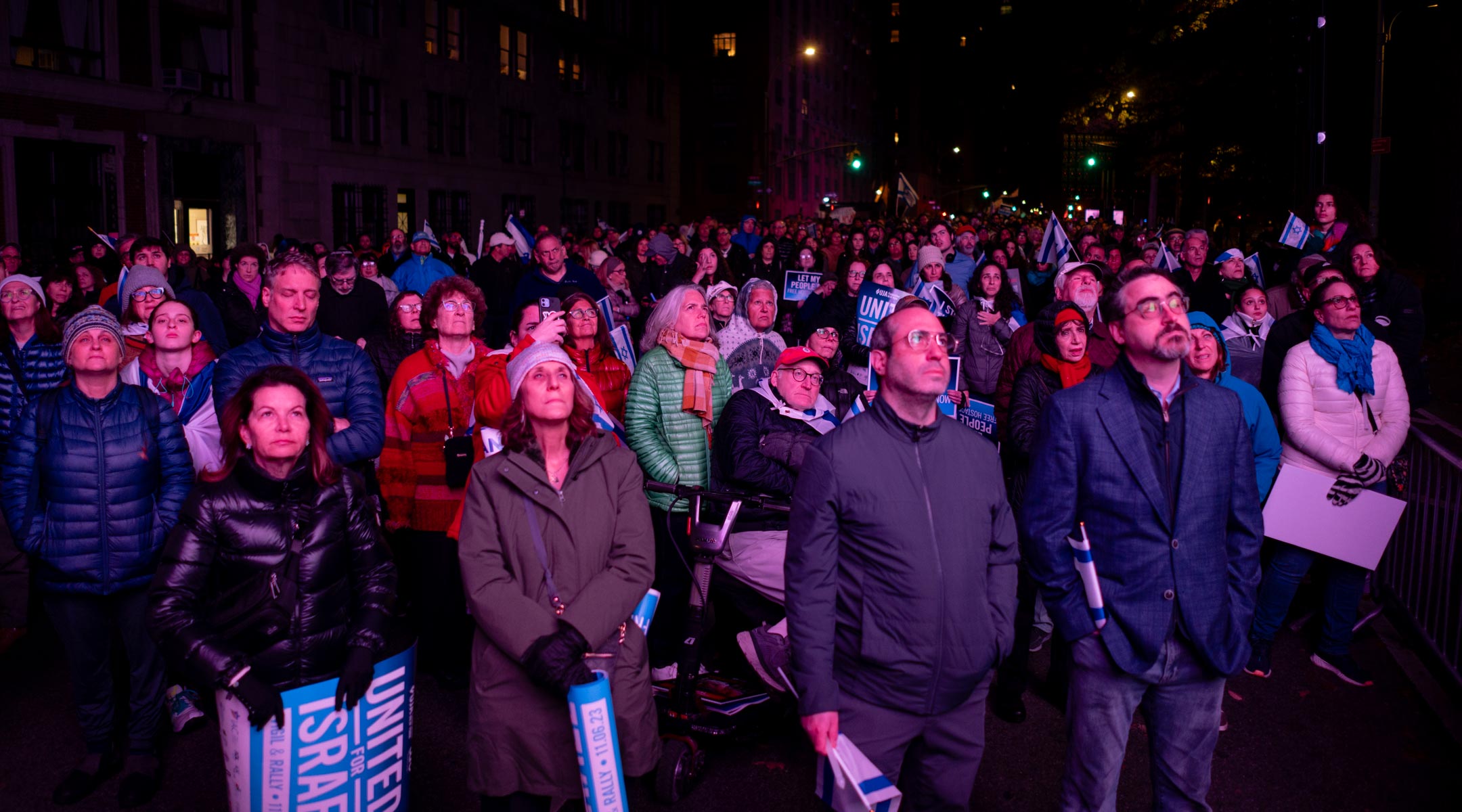 (New York Jewish Week) — Thousands gathered next to Central Park on Monday night for a vigil and rally marking 30 days since Hamas' Oct. 7 attack on Israel.
Speakers at the event, held along Central Park West on Manhattan's Upper West Side, mourned the attack's 1,400 victims, demanded the release of the more than 200 hostages held by Hamas and decried rampant antisemitism in the U.S. in recent weeks. Organizers estimated the crowd size at around 12,000 people.
Participants carried photos of the hostages and signs reading, "Bring our children home," "Let my people go," and "We stand with Israel." Thousands streamed past police cruisers on their way to the event chanting, "Bring them home" and singing Israel's national anthem, "Hatikvah."
Speakers included Sen. Chuck Schumer and Rep. Daniel Goldman, both Jewish Democrats; actors Brett Gelman and Debra Messing; and two relatives of hostages. Israeli singers Gad Elbaz and Idan Raichel performed for the audience.
The rally occurred around the 30-day milestone that traditionally marks the end of an acute Jewish mourning period, known as shloshim, following a death. It happened a little more than a week before a mass pro-Israel is due to take place on the National Mall in Weshington D.C. That rally will also call for the release of the hostages, decry antisemitism and cheer on continued American support for Israel as it fights a war against Hamas in Gaza, with the aim of deposing the terror group.
Ofri Haggai, an Israeli whose aunt and uncle were shot and taken hostage by Hamas, told the crowd, "All I'm asking from anyone who can help us is to bring all the hostages home."
"They are not part of any conflict, they are not part of any war, they are civilians, babies, kids, mothers, fathers, grandparents who just want to be brought home safely," she said.
Haggai  knows only that her aunt and uncle were badly injured and kidnapped. She does not know if they have received any medical care or their whereabouts, she said.
Goldman decried a "small but very loud fringe" in Congress that has opposed Israel since the attack, and urged the crowd to keep demonstrating to shore up support for the country. His mention of President Joe Biden, who has firmly supported Israel, drew cheers from the crowd.
"Every opportunity you have to rally, to express your support for Israel, I promise you it matters," he said.
The event was led by the UJA Federation New York and the Jewish Community Relations Council of New York, and was co-sponsored by an array of Jewish groups including the Israeli American Council, the Anti-Defamation League, the Union for Reform Judaism and the Orthodox Union.
—
The post Thousands gather for pro-Israel rally in NYC 30 days after Oct. 7 massacre appeared first on Jewish Telegraphic Agency.