Wartime Diaries: Yarnin Peled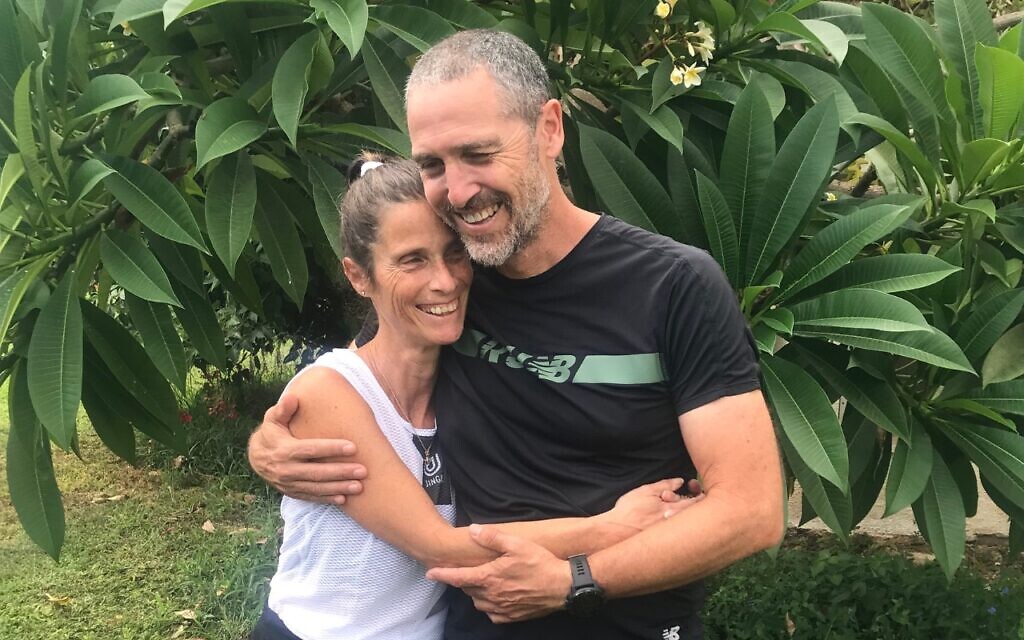 The story of Yarnin from Kibbutz Be'eri, who survived the carnage of October 7th
Shabbat event for NYC officials in San Juan interrupted by protesters as bomb threats hit Jewish sites in Manhattan and Brooklyn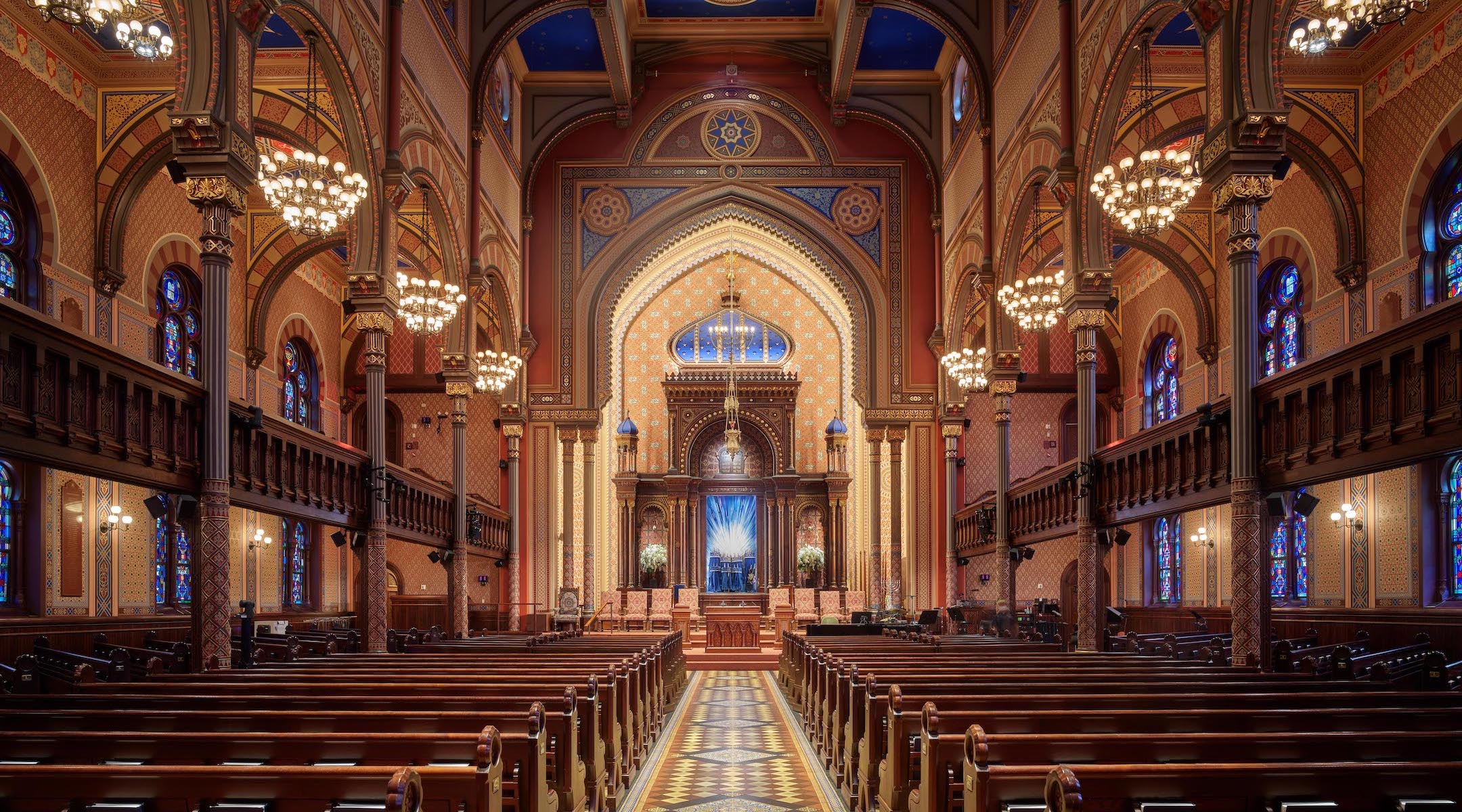 (New York Jewish Week) — A popular Shabbat dinner with New York City politicians at the Somos political conference in San Juan was interrupted multiple times by pro-Palestinian protesters.
The following day, an inert grenade was found at Holocaust Memorial Park in Sheepshead Bay, Brooklyn, and a false bomb threat was called into Central Synagogue in Midtown Manhattan.
The threats and disruptions on Shabbat come more than a month into the war between Israel and Hamas in Gaza, and amid a significant uptick in antisemitic incidents in New York City. The number of anti-Jewish hate crimes in the city in October was 214% higher than in October 2022, according ot the NYPD. The bomb threats also come following a rash of similar fake threats at Jewish institutions nationwide earlier this year.
The Somos Conference is a large political conference in San Juan, Puerto Rico that draws thousands community leaders and senior New York politicians each year to discuss issues of importance to Latinos in New York state and beyond. A Friday night dinner at the conference, sponsored by the UJA-Federation of New York and the Metropolitan Council on Jewish Poverty — which has evolved into an "essential stop on the circuit," as City & State reported last year —  was interrupted several times by protesters opposing Israel's conduct in the war in Gaza.
Both UJA and Met Council have mobilized in support of Israelis since Hamas' invasion of Israel on Oct. 7, but the Somos event was not focused on Israel or the war.
Protesters covered their hands in fake blood and shouted slogans in at the crowded event. One protester wore a scarf with the colors of the Palestinian flag and shouted, "Stop it!" Another chanted, "Never again for anyone! Plenty of Jews in New York hate genocide!"
"On the 85th Anniversary of Kristallnacht, 'protestors' BLOCKED people from observing Shabbat at our Friday night reception," David Greenfield, a former New York City council member and the CEO of the Met Council, wrote on social media, regarding the 1938 Nazi anti-Jewish riot. "Was this an 'Israel' event? Nope. But it was a Jewish one."
Jews for Racial and Economic Justice, a left-wing Jewish group based in New York that has accused Israel of genocide, also held a Friday night event at Somos in which members prayed "for an end to the brutal siege on Gaza, and the return of all hostages."
The following morning, in New York City, the NYPD bomb squad was called when someone found a grenade at Holocaust Memorial Park in Sheepshead Bay, a city park. Police determined the grenade to be inert.
Soon afterward, police arrived at Central Synagogue after a caller notified 911 of two bags there that were going to explode. The threat appeared to be non-credible. The threat did not appear to disrupt the synagogue's services, according to a livestream on Facebook.
—
The post Shabbat event for NYC officials in San Juan interrupted by protesters as bomb threats hit Jewish sites in Manhattan and Brooklyn appeared first on Jewish Telegraphic Agency.
Hezbollah Says Front With Israel Will Remain Active
The head of Lebanon's powerful Hezbollah party said on Saturday that its armed wing had used new types of weapons and struck new targets in Israel, and pledged that the front against its sworn enemy would remain active.
It was Sayyed Hassan Nasrallah's second speech since the war between Israel and Hamas began in October. In his first, he said there was a possibility of fighting on the Lebanese front turning into a fully-fledged war.
On Saturday, in a televised address, he said Hezbollah had shown "a quantitative improvement in the number of operations, the size and the number of targets, as well as an increase in the type of weapons".
He said it had used a "Burkan" missile that carries an explosive payload of 300-500 kg, as well as weaponized drones for the first time.
Nasrallah said the group had also struck the northern Israeli town of Kiryat Shmona for the first time in retaliation for an Israeli air strike that killed three girls and their grandmother this month.
"This front will remain active," he pledged.
Soon after, Israeli Defense Minister Yoav Gallant told troops near the Israel-Lebanon border: "Hezbollah is dragging Lebanon into a war that might happen.
"It is making mistakes and … those who will pay the price are first and foremost Lebanon's citizens. What we are doing in Gaza we can do in Beirut."
Israeli military spokesperson Rear Admiral Daniel Hagari said later on Saturday that fighter jets and artillery struck many Hezbollah targets in response to its fire across the border. Israel also struck Syria in response to rocket launches there, the military said.
Hezbollah also claimed responsibility over the weekend for an anti-tank missile fired from Lebanon toward Dovev, in northern Israel. According to the Magen David Adom emergency service, one civilian was wounded in critical condition, and five more are in serious condition. The Israeli military responded with artillery strikes attacking the source of the launch.
Hezbollah, founded by Iran's Revolutionary Guards in 1982, is the spearhead of a Tehran-backed alliance hostile to Israel and the United States. It fought a month-long war against Israel in 2006.
The group has been exchanging fire with Israeli forces at the Lebanese-Israeli frontier since Oct. 8, but the tit-for-tat shelling has been largely restricted to the border and Hezbollah has mostly struck military targets.
Still, at least 70 of its fighters have been killed, along with several Lebanese civilians.
Nasrallah on Saturday said one "new factor" in the current confrontations was Israel's use of drone warfare. "That means every step forward (by a fighter) amounts to a suicide operation," he said.
Israel has heavily bombarded Hamas-ruled Gaza following the Oct. 7 cross-border assault by the group that Israel says killed around 1,200, with about 240 abducted as hostages back to the Palestinian enclave.
The post Hezbollah Says Front With Israel Will Remain Active first appeared on Algemeiner.com.
UN Special Envoy Says Israel Should Make Peace with Hamas
i24 News – The UN's special in the Palestinian territory, Francesca Albanese, said Sunday that Israel should make peace with the terrorist organization Hamas.
"It needs to make peace with Hamas in order to not be threatened by Hamas," Albanese said during a series of speeches and media events in Australia, as quoted by The Sydney Morning Herald.
Albanese went on to claim that Israel would use the war on Hamas as a pretext to displace Palestinians, "Once again, as in 1947-49 [the creation of the state of Israel], as in 1967 [when Israel captured Gaza and the West Bank in the Six-Day War] because this has always been the strategy of Israel."
"If someone violates your right to self-determination, you are entitled to embrace resistance," the UN's special rapporteur on human rights responded to a question about what people do not understand about Hamas.
"Violence breeds violence, and this is what we have seen here," the special envoy said in response to the October 7 massacres, in which children, women, elderly and families were brutally murdered.
Hamas terrorists recorded the onslaught with go-pro cameras, body cams, and even personal phones of their victims — which were used to film the slaughter, then sent to the victims' families or uploaded to the victim's personal social media.
After the October 7 massacres, she said a more limited military campaign to arrest and prosecute those responsible for the attacks would have been better, adding that the UN should have been called to help demilitarize Gaza.
The post UN Special Envoy Says Israel Should Make Peace with Hamas first appeared on Algemeiner.com.