Yeshiva University students launch 'Day of Loving-Kindness' to counter Hamas 'Days of Rage'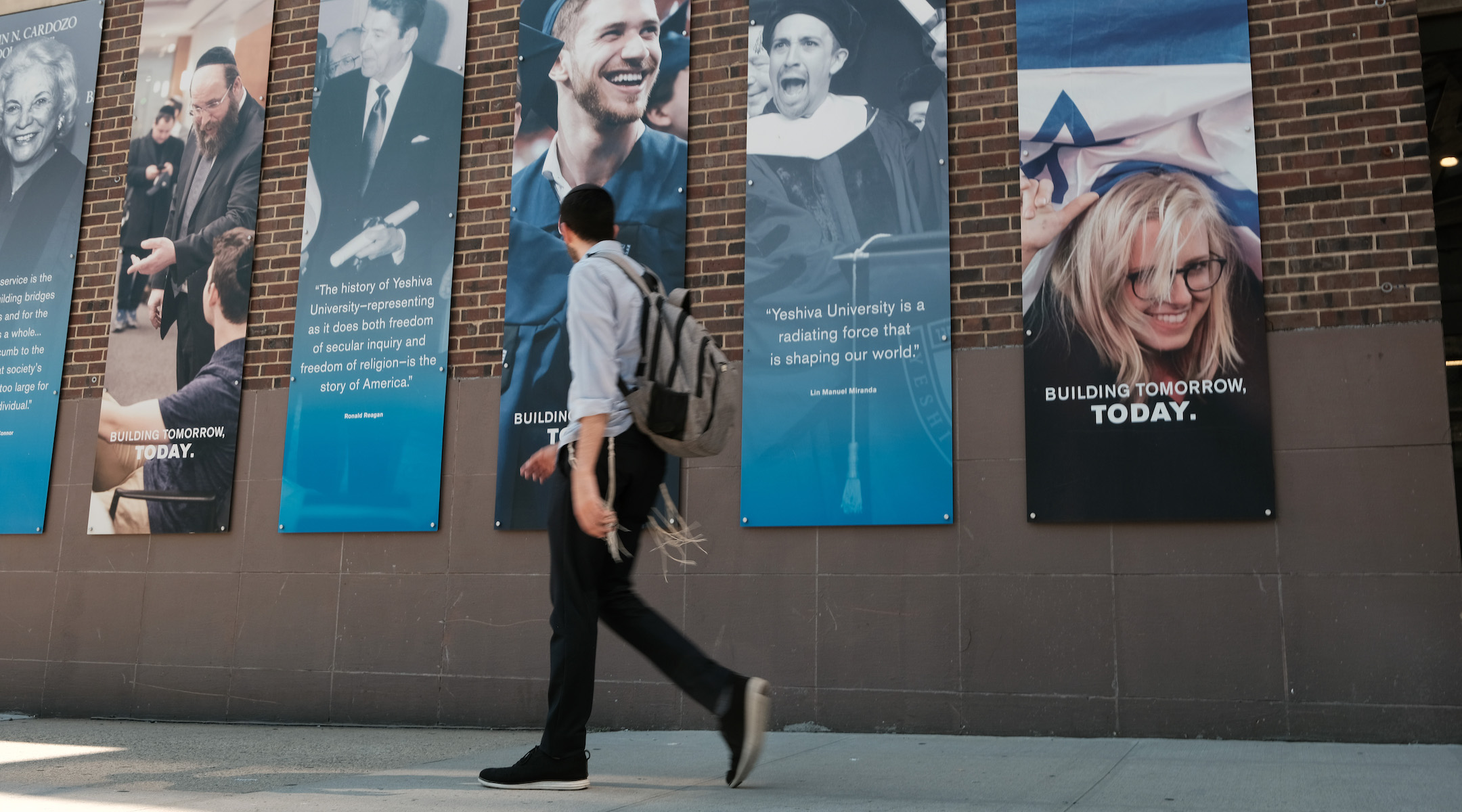 (New York Jewish Week) — Yeshiva University's campuses have been somber since the devastating Hamas attack on Israel earlier this month, and Jewish communities worldwide were left anxious after terror groups declared days of protests opposing Israel.
A group of YU students decided to offer a riposte to the perceived threats, as well as an opportunity to unite the Jewish community, by declaring a "Global Day of Loving-Kindness" on Sunday. The team of undergraduates hopes to inspire 1 million acts of kindness around the globe, urging participants to share their good deeds online to spread the Jewish concept of "chesed," or benevolence.
"We saw that Hamas and now Hezbollah have been having these 'Days of Rage,' so we looked at that and said, 'That's not how we operate,'" said YU student Abe Schoen, one of the project's organizers. "The supporters of Israel, Jews, we spread loving-kindness in the world."
Hamas and Hezbollah have both called for mass worldwide protests against Israel, including a planned "day of rage" on Friday, nearly two weeks since the Hamas attack on Israel that killed 1,400 and injured thousands more. Demonstrations planned for last Friday, Oct. 13, sparked fear in Jewish communities, but did not result in any major security incidents in the U.S.
The student-led team of mostly YU students came up with the idea for the loving-kindness project about a week ago, and began enlisting support through their personal connections. Schools, summer camps and Jewish organizations backed the initiative, including Hillel International, Orthodox Union and UJA-Federation of New York. Around 80 institutions in nine countries, and hundreds of student volunteers, have signed onto the project, organizers said.
New York Rep. Ritchie Torres, a staunch supporter of Israel, shared the project on X, but almost all other backers have been in the Jewish world so far.
Too much hate on our feeds, let's flood it with love. Share the movement, and share your acts of kindness this Sunday #FightingHateWithLove #DayofLovingKindess pic.twitter.com/hQi2FEU3D3
— Global Day of Loving-Kindness (@GlobalDLK) October 18, 2023
Another group, the Jewish Service Alliance, is also holding a "National Day of Jewish Service" on Sunday focused on providing food to the needy. Organizers said around 5,000 people will join the events through dozens of organizations, and that they had decided to go forward with the previously scheduled project as an opportunity for people to come together. The YU group said the two initiatives were unrelated.
Schoen said some YU students plan to give treats such as donuts or pizza to the police and security guards on campus to thank them for keeping the students safe. Other students are packing gift bags of candy to give to friends to "brighten their day," he said. A campus club that packs food for the needy in Upper Manhattan, where the Modern Orthodox flagship is located, has partnered with the project.
Other suggestions from organizers include smiling at strangers, visiting a hospital, tutoring a peer or donating blood. Both individuals and organized groups are expected to partake in the initiative.
Participants were encouraged to share their good deeds on social media using the project's hashtags to spread loving-kindness and counter hatred online.
"Ultimately the goal is to put more 'chesed' out in the world and showcase that to the world," Schoen said.
—
The post Yeshiva University students launch 'Day of Loving-Kindness' to counter Hamas 'Days of Rage' appeared first on Jewish Telegraphic Agency.
Molotov cocktails thrown at Montreal-area synagogue and Jewish center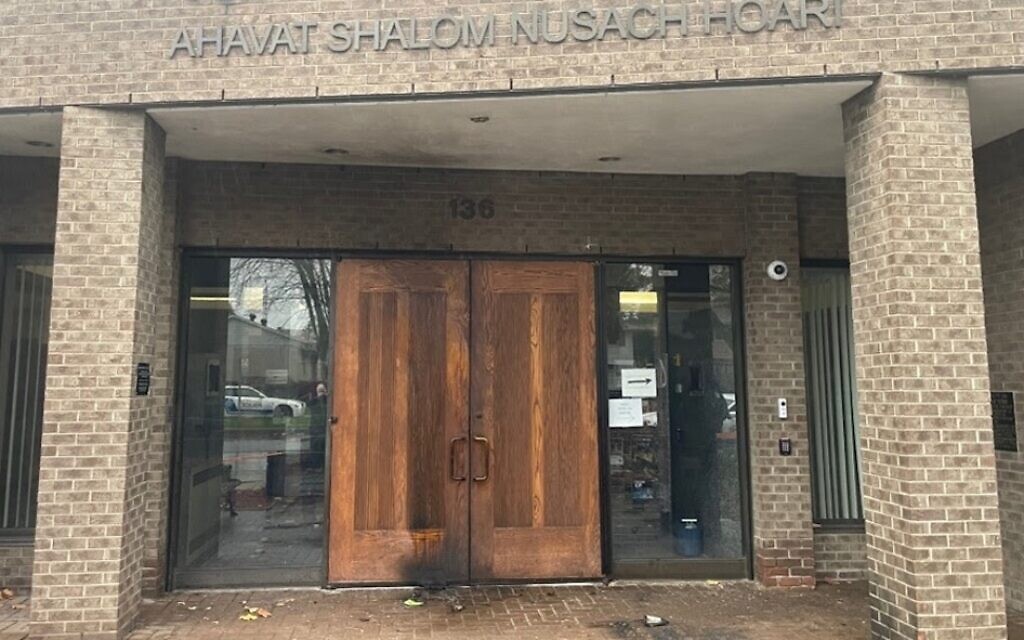 Boycotted for supporting the Jewish state, US eateries are rescued by Israel supporters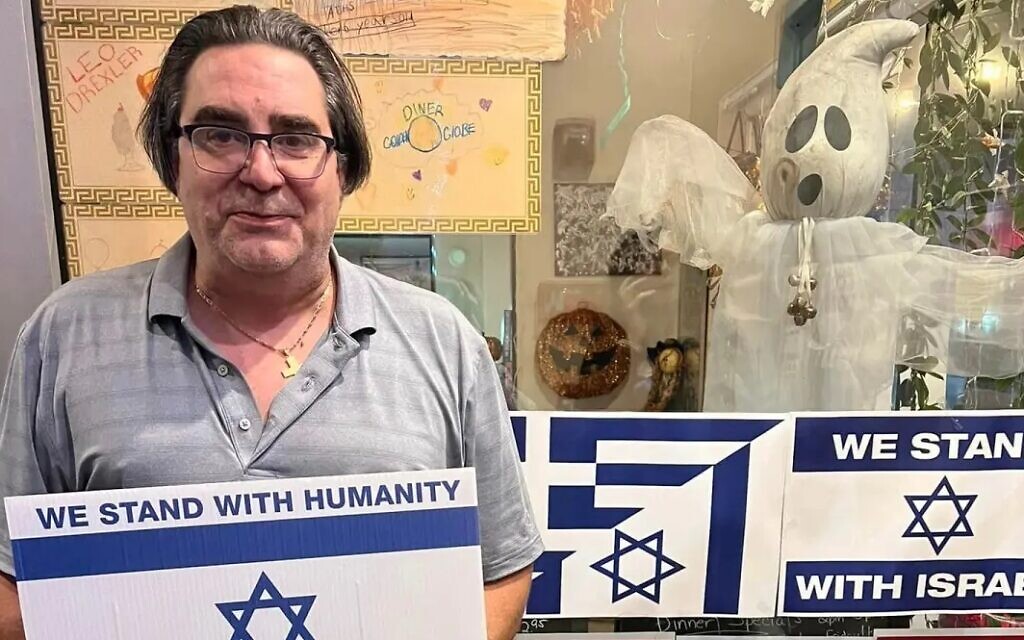 After employees quit due to pro-Israel stance, hundreds show up to support Upper East Side coffee shop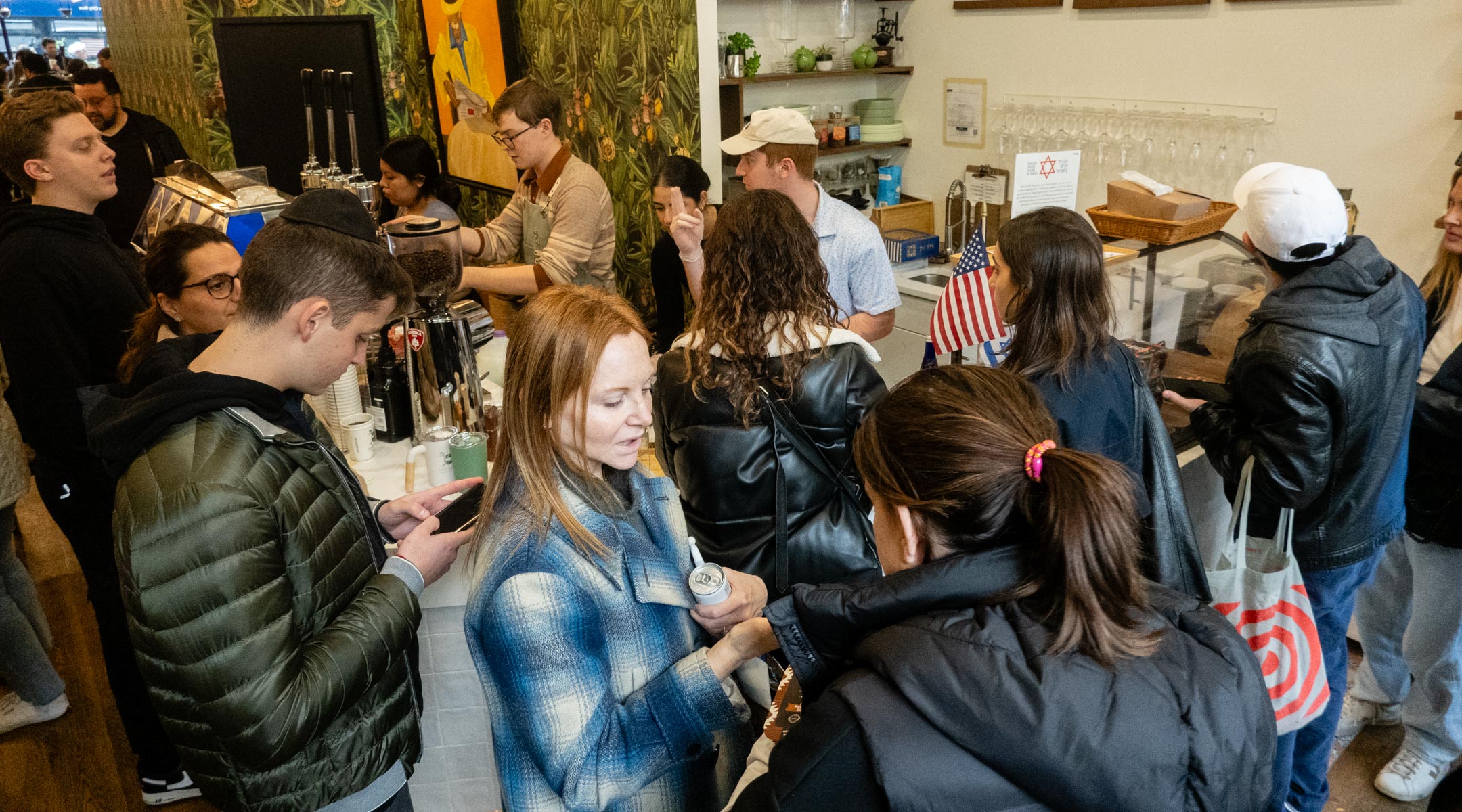 (New York Jewish Week) – After Aaron Dahan, the owner of a New York City cafe chain, saw his fifth employee quit in recent weeks due to Dahan's public support for Israel, he decided to close his Upper East Side location for the day.
Two baristas had shown up at the Caffe Aronne branch on Lexington Avenue and 71st Street wearing pro-Palestinian pins on their aprons on Tuesday morning, leading to a dispute with the manager. One of the employees quit on the spot.
Dahan was catering a private event and unable to come to the shop, so he told his mother, Peggy, that the store was closing. She decided to keep the doors open, heading to the cafe herself and putting out a call for volunteers to join her.
"I just came," Peggy Dahan said. "I learned how to use the cash register. I learned how to pour a cold brew and use the espresso machines."
She wasn't alone: Friends and family, including Peggy's daughter's friends and her assistant, who had with barista experience, showed up to keep the shop running. So did hundreds of customers, who formed a line spilling around the block as a demonstration of their own support for Israel — and repudiation of those who would oppose it.
"When I got on the line, part of me was so upset that we have to do this to show other Jews that we support them," said Danielle Posner, a first-time customer who went to the cafe after a friend sent her a message about what was going on. "And part of me was so overwhelmed with joy that we came together so quickly as a people."
Some in the crowd carried Israeli flags, and others put up posters of Israeli hostages on a street pole, adding to the fliers scattered around the neighborhood – some intact, others torn or defaced with graffiti.
The cafe joins a handful of other restaurants that have seen business surge amid concerns that they were suffering because of their support for Israel. On Long Island, for example, a Greek diner has become a hotspot for pro-Israel diners after initially seeing traffic drop off after the owner hung hostage posters. There, too, social media appeals have driven a flurry of new customers concerned about the fallout from the Oct. 7 Hamas attack on Israel and surging antisemitism in the United States.
Aaron Dahan, a 25-year-old graduate of the city's Orthodox Ramaz School, said his trouble had started last month when he began raising money for Magen David Adom, Israel's emergency services provider, in the wake of the Oct. 7 attack.
The Upper East Side location also has posters of kidnapped Israelis taped to the front window, and miniature Israeli and American flags stand by the register. Peggy Dahan said her husband's step-cousin was killed in the Hamas attack.
"Our staff was not for it," Aaron Dahan said of the chain's support for Israel, describing much of the staff as progressive students from local colleges, where criticism of Israel has been prominent since Oct. 7. "They think that we're supporting genocide, that we're supporting colonialism."
Across the chain's three locations, five staffers quit over the course of several weeks, with the latest resignation on Tuesday proving too much to keep operations running at the chain's Upper East Side location. (It also has outposts in the West Village and on the High Line, as well as a catering truck.)
Dahan said he had tried to discuss the conflict with staff over dinner, telling them, "Let's realize that we're not all here trying to kill each other." But it wasn't enough to head off frustrations.
"I wish it would've never happened," he added about the staff fissures, adding, "We had a beautiful family, a really great team. It's sad, you make a lot of friends and it's just all gone over this."
The appeal for help on Tuesday quickly ricocheted around the city's pro-Israel and Jewish community. Posts about the cafe were widely shared on social media and the WhatsApp messaging platform, drawing crowds to the shop. Peggy Dahan said that, as she struggled to keep the store open, she received messages of support from strangers telling her, "We're coming."
Some of the volunteers who came in to work had previous experience as baristas, she said, while others were learning on the job, as she was. Customers offered referrals for baristas who would be willing to work for the chain.
Many of the customers who came in contributed to the store's fundraising efforts for Magen David Adom, bringing in cash for the effort. The company had intended to buy the medics a $36,000 "medicycle," a modified motorcycle used to rush to emergencies. Now, Peggy Dahan said, Caffe Aronne hoped to buy two of the vehicles.
"This is a complete community thing," she said. "It just shows what a great and amazing community we have."
—
The post After employees quit due to pro-Israel stance, hundreds show up to support Upper East Side coffee shop appeared first on Jewish Telegraphic Agency.