Friends, colleagues and fans remember Rabbi Harold Kushner, whose voice 'will continue to resonate'
(JTA) — Rabbi Harold Kushner was often identified as the author of "Why Bad Things Happen to Good People," when the correct title of his best-selling 1981 book is "When Bad Things Happen to Good People." The book was never meant to provide a definitive solution to the age-old question of theodicy — why God permits evil or suffering — although he proposed an answer.
Instead, the book was, like Kushner's rabbinate, a call to action. As he told an interviewer in 2013, "An idea that is probably more emphasized in Judaism than in any of the Christian traditions is to minimize the theology and maximize the sense of community." That is, when bad things happen to good people, it is a religious community's responsibility to offer them the compassion and solace they crave in the form of chesed, or acts of loving-kindness.
When Kushner died Friday at age 88, it led to an outpouring from readers, friends and colleagues who experienced that compassion and solace first hand, or felt they knew him through his writing. Beyond that first book, which sold millions of copies worldwide, Kushner was an admired rabbi at the Conservative Temple Israel in Natick, Massachusetts, taught at several universities, and wrote over a dozen books.
The Jewish Telegraphic Agency collected a number of the responses that appeared online and solicited others. A sampling of reminiscences about Kushner appears below.
Rabbi Mark Cooper, Riverdale, New York: ​​My rabbinic career began in 1985 when I became associate rabbi to Rabbi Harold Kushner at Temple Israel of Natick. Fresh out of rabbinical school, there was much to learn and experience in order to fully embrace the demanding role of being a congregational rabbi. As I look back on the six years I spent with Harold, I can't imagine a more nurturing or supportive start to my rabbinate.
Harold showed me what an excellent sermon looks and sounds like (not that most rabbis would ever be able to come close to the quality of homiletics that he possessed), how to use humor to connect with a congregation, how to console someone who has suffered a tragedy, and how to work with lay leaders and volunteers. He created space for me to experiment and grow in a congregation he had spent years building. And he did this always with a gentle kindness that came naturally to him.
Harold saw me not as a solution to his busy schedule, and not as someone to do the legwork he was now unavailable to do. He saw me as someone he could teach, someone to help shape and direct to be the kind of rabbi he knew others would be proud of. Harold befriended me, invited me to get to know him, and I quickly came to feel that he genuinely cared about me, about my wife Amy, and about the children we began to raise while in Natick.
(Cooper spoke at Kushner's funeral on Monday in Natick; above are excerpts from his remarks.)
Mary Jo Franchi-Rothecker, Ontario, Canada: When I read "When Bad Things Happen to Good People" in 2008, I was able to start thinking and analyzing about recent, extremely challenging events in my life. I lost my father in late 2007, lost my 20-year legal career and was in a financial nightmare. Rabbi Kushner's writing (I went on to read "Overcoming LIfe's Disappointments") gave me hope, insight and a path to "being my best self." I am forever grateful.
Rabbi Jill Jacobs, CEO, T'ruah: The Rabbinic Call for Human Rights: Rabbi Kushner was the rabbi of the shul where I grew up. By the time I was there, he was already famous, and mostly not in the day-to-day running of the shul, but he and his wife Suzette were almost always there on Shabbat, sitting quietly in the back (and of course he would give powerful sermons on the High Holidays, which even the teenagers would come in to hear). And he was an important mentor for me throughout. When I was in college at Columbia, we loved to compare notes on the core curriculum (which hadn't changed that much in between) and then we had many conversations as I made the decision to go to rabbinical school, and as I made my way through and beyond. He truly modeled what it meant to be a rabbi, and his voice — both for those of us fortunate enough to hear it directly and the millions who read his books — will continue to resonate.
Rabbi David Wolpe, Sinai Temple, Los Angeles: I always learned from Rabbi Kushner and he was very kind to me and I had wonderful exchanges with him, but the thing that most impressed me was this: When I was on book tour, the same drivers would take other authors in various cities. So I heard about the conduct of various authors, especially when they were unkind to the drivers, as too many were. Yet over and over again people would ask me if I knew Rabbi Kushner and say how unfailingly kind he was to the drivers, the hotel clerks, to everyone. I felt proud and grateful to have such a representative of our people, and we will all miss him very much.
Michael and Zelia Goodboe, Palm Beach Gardens, Florida: I praise God for the goodness of Rabbi Kushner. I am Catholic, but I have come to value Judaism even to the point of attending (with my wife) classes at a Miami synagogue to get to really know Judaism, because of the good rabbi's influence. Some people are just blessings in this crazy world. He was truly among the Righteous who left the world in much better shape than he found it! We have lost a great person.
Rabbi Eric Gurvis, the Mussar Institute, Sherborn, Massachusetts: I literally learned of the death of my colleague and teacher, Rabbi Harold Kushner, while quoting him during a graveside funeral last Friday. As I began to share his words, the funeral director let me know that he had died earlier in the day. I paused, collected myself and continued to cite his teaching.
My journey intersected with Rabbi Kushner on numerous occasions, the first while I was serving as rabbi in Jackson, Mississippi. A member of my congregation brought him to speak to a group from across the Jackson community. "Who Needs God," still among my favorites of his books, had just been published. He was so gracious and kind to this young rabbi he'd just met. He always was.
Fast-forward to my time in Newton, Massachusetts. I had invited Rabbi Kushner to speak at my congregation. I don't even remember what topic we had agreed upon. His talk came just days after a tragedy in our community, in which four middle school students were killed in a bus crash on a school trip. He asked me, "What would you like me to do?" I replied, "I am so grateful you are here. Please be you, and let us be lifted by whatever you wish to share with us." And it was so, as it has been for so many of us over the years of his teaching, preaching and touching.
Rabbi Vanessa Ochs, professor of religious studies, University of Virginia: It was Rabbi Harold Kushner who taught us, in his thought-changing book, "When Bad Things Happen to Good People": "I don't know why one person gets sick and another does not. … I cannot believe that God 'sends' illness to a specific person for a specific reason."
As we know, Jews do not interpret the Torah in a literal way. While the Torah's God sends down punishment, Kushner's interpretation of God does not. Kushner's God does not punish us to teach us lessons. His God does not give us only as much as we can handle. Bad things happen. We have terrible losses. They just happen.
So where is God when we are grieving? For Kushner, this is certain, and his theology is compelling: God is with us when we grieve. God is with us when our communities organize to support us as mourners (and beyond) and when total strangers hold us up with random acts of kindness. 
Rabbi Ron Kronish, Jerusalem: Rabbi Harold Kushner played an important role in my life and the life of my family more 40 years ago. In 1977, when our second daughter was born with a form of dwarfism, my wife Amy and I went to visit him and his wife Suzette in their home in Natick, Massachusetts. We were living nearby in Worcester at that time. That was a short time after their son, who was a boy with short stature, had tragically died.
Rabbi Kushner welcomed us warmly into his home and counseled us with empathy and compassion. He didn't make us feel that he was going out of his way to meet with us or that he was meeting with us just because I was a rabbinic colleague. He was simply understanding, gracious and accommodating.
I can say that the spiritual and practical advice that he gave to us stayed with us for many years. We have always been grateful for it.
By the way, our daughter with short stature grew up to be a wonderful human being and a great rabbi-educator at the Heschel High School in New York City. Coincidentally, one of her former interns, who is now a teacher at the school, is Rabbi Kushner's grandson! So the legacy continues to be a part of our family.
Rabbi Noam Raucher, Los Angeles, California: After reading "When Bad Things Happen to Good People," I remember being excited to meet Rabbi Kushner. As the president of Hillel at Hofstra University at the time, I was responsible for escorting Rabbi Kushner through campus before his speaking engagement.
That was a big day at Hofstra, too. The men's basketball team had made it to the 2001 NCAA tournament, and we were playing UCLA in the first round. As we walked through the student center, Rabbi Kushner heard the students cheering on our team and asked if we could stop to watch the game with them on television.
We stood in the back of a sea of student bodies, who would jump and shout with every shot made or blocked. I watched Rabbi Kushner as he watched the game. He stood there, tall and attentive, with his hands clasped behind his back. He had a grounding peacefulness about him. Every time the crowd grew animated, he just stood there, stoic and watching it all for the sheer enjoyment of being present for the experience.
That image stands out as I think about all the commotion I have, or will, face in my life. There will be successes and failures. Rabbi Kushner taught me to appreciate being here for all of it.
Irving Pozmantier, president, Pozmantier, Williams & Stone Insurance Consultants: For several years, it was my privilege and honor to serve with Rabbi Kushner on the board of directors for List College of the Jewish Theological Seminary. His brilliant mind was matched only by his personal warmth which made every meeting an uplifting experience. On a few occasions, we shared taxi rides to the airport during which we had an opportunity to share information about our lives and experiences. Each of those personal talks left me with feelings of gratitude for the opportunity to know someone of such innate decency and kindness. When my first wife died, he was one of the first persons to call and offer condolences. His incredible ability to express compassion was never more meaningful.
Jim Rigby, pastor, St. Andrew's Presbyterian Church, Austin, Texas: What some critics of religion do not realize (understandably) is that people like Rabbi Kushner are trying to help dying and traumatized people make sense of their lives. It is a good thing to be scientific, but if someone is actively dying or traumatized we must enter their worldview to be helpful.
Reason and science are marvelous goals, but they can feel strangely irrelevant to someone lost in a waking nightmare. Before a terrified heart can hear an important truth it must first be healed of its fear. For me, religion has been the art of cave diving into someone else's nightmare, learning the language of their heart, and then cheering them on as they climb out of their own private tomb and into the common light.
I will never forget sitting in a pastoral care class taught by seminary professor Will Spong (the brother of the late John Shelby Spong, bishop of the Episcopal Church). One of the students had debunked the simplistic religion of a dying patient. Suddenly, Dr. Spong began to shake like Jeremiah in an earthquake. Will's face turned beet red and he shouted at all of us, "Don't you dare kick out someone's crutch unless you've got something better to replace it with!"
My life as a heretical minister began that year of chaplaincy. I realized theology born of abstraction was like a personal life jacket that kept me from entering the depths of another person's fears and uncertainty. I could not descend into another person's hell unless I could detach from my worldview and enter theirs.
What a gift it has been to be invited into peoples' traumatic cocoons and to witness them sprouting wings that work in the real world. What a gift to be present when people discover a faith born of science, a hope born of realism, and a love unbounded by any religious creed.
Dubi Gordon, Natick: Rabbi Kushner was my rabbi, teacher, advisor and dear friend. When I was Natick USY president, Rabbi Kushner was deeply involved and took pride that three of us became region officers in one of the most robust chapters in New England. When I helped establish a Judaic Studies program at UMass Amherst and founded Student Struggle for Soviet Jewry in Western Massachusetts, he offered invaluable advice and encouragement.
Rabbi Daniel Greyber, Beth El Synagogue, Durham, North Carolina: As a congregational rabbi, I give copies of his book, "When All You've Ever Wanted Isn't Enough," to high school seniors before they go off to college and I tell them the story of how my mom gave it to me and how it helped shape my life: endeavoring to live a life of meaning rather than chasing after wealth and things. I would not be a rabbi today were it not for his wisdom.
When I published my own book, I sent him a copy and asked him if he would give me an endorsement for the back cover. He told me he would be honored to read it, but that he hardly ever gave endorsements and was an especially "hard grader" on books that tackled the question of suffering. In the end, he demurred but sent me a long email with praise and constructive advice. It felt like knowing a Supreme Court judge had taken the time to read and respond to something you wrote. That correspondence is a great treasure and honor.
Rabbi Ysoscher Katz, chair of Talmud, Yeshivat Chovevei Torah Rabbinical School: If you study the biography of Moshe Rabbeinu, you notice something surprising in the Talmud. In the Bible, Moses is presented as a jurist; the "law" animates and inspires him. The Talmudic Moses is less of a jurist and more of a theologian, grappling with Judaism's theological unanswerables.
Personally, I prefer the Talmudic version.
Judicially, his legal philosophy has been supplanted by Rabbinic jurisprudence; biblical "law" has little significance for contemporary jurists. His theology, on the other hand, is as relevant today as it was during the time of the Exodus. The things that perplexed him then still confound us today, many centuries later.
We are told that in every generation there is one person who is imbued with a streak of Moses' spirit and is charged with carrying on his legacy. In our generation that person was Rabbi Harold Kushner — at least as far as the theological aspect of Moses' persona is concerned. He too, like Moses, was deeply plagued by the theodicy question, grappling and struggling with it throughout this life.
In traditional yeshivot one is taught that in Talmudic discourse the question is more important than the answer. The sophistication and passion of the inquiry proves that one has truly mastered the material.
That is Rabbi Kushner's legacy: the anguished question of "Why?!" Why, Hakadosh Baruch Hu, do you allow bad things to happen to good people? How could you?
The validity of Kushner's "solutions" to this perplexing question can be debated ad nauseam, but the power of his anguished Abrahamic cry — "Is it possible that the judge of the universe would condone injustice" — will outlive him, living in perpetuity as a clarion call to his survivors to do our utmost to eradicate the injustices (natural and man-made) that plague our world.
—
The post Friends, colleagues and fans remember Rabbi Harold Kushner, whose voice 'will continue to resonate' appeared first on Jewish Telegraphic Agency.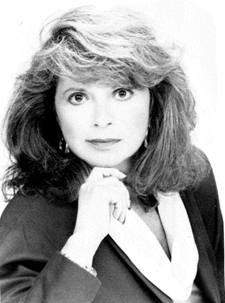 Phyllis Pollock died at home Sunday September 3, 2023 in Winnipeg, after a courageous lifetime battle with cancer.
Phyllis was a mother of four: Gary (Laura), daughter Randi, Steven (deceased in 2010) (Karen), and Robert. Phyllis also had two grandchildren: Lauren and Quinn.
Born in Fort Frances, Ontario on February 7, 1939, Phyllis was an only child to Ruby and Alex Lerman. After graduating high school, Phyllis moved to Winnipeg where she married and later divorced Danny Pollock, the father of her children. She moved to Beverly Hills in 1971, where she raised her children.
Phyllis had a busy social life and lucrative real estate career that spanned over 50 years, including new home sales with CoastCo. Phyllis was the original sales agent for three buildings in Santa Monica, oceanfront: Sea Colony I, Sea Colony II, and Sea Colony. She was known as the Sea Colony Queen. She worked side by side with her daughter Randi for about 25 years – handling over 600 transactions, including sales and leases within the three phases of Sea Colony alone.
Phyllis had more energy than most people half her age. She loved entertaining, working in the real estate field, meeting new and interesting people everyday no matter where she went, and thrived on making new lifelong friends. Phyllis eventually moved to the Sea Colony in Santa Monica where she lived for many years before moving to Palm Desert, then Winnipeg.
After battling breast cancer four times in approximately 20 years, she developed metastatic Stage 4 lung cancer. Her long-time domestic partner of 27 years, Joseph Wilder, K.C., was the love of her life. They were never far apart. They traveled the world and went on many adventures during their relationship. During her treatment, Phyllis would say how much she missed work and seeing her clients. Joey demonstrated amazing strength, love, care, and compassion for Phyllis as her condition progressed. He was her rock and was by her side 24/7, making sure she had the best possible care. Joey's son David was always there to support Phyllis and to make her smile. Joey's other children, Sheri, Kenny, Joshua and wife Davina, were also a part of her life. His kids would Facetime Phyllis and include her during any of their important functions. Phyllis loved Joey's children as if they were her own.
Thank you to all of her friends and family who were there to support her during these difficult times. Phyllis is now, finally, pain free and in a better place. She was loved dearly and will be greatly missed. Interment took place in Los Angeles.
Gwen Centre Creative Living Centre celebrates 35th anniversary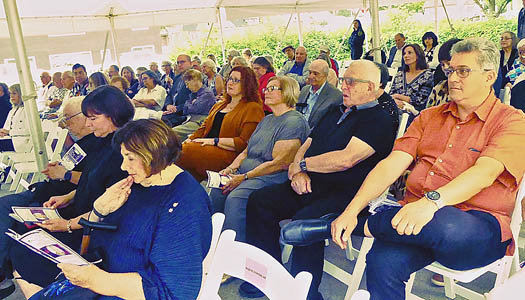 By BERNIE BELLAN Over 100 individuals gathered at the Gwen Secter Centre on Tuesday evening, July 18 – under the big top that serves as the venue for the summer series of outdoor concerts that is now in its third year at the centre.
The occasion was the celebration of the Gwen Secter Centre's 35th anniversary. It was also an opportunity to honour the memory of Sophie Shinewald, who passed away at the age of 106 in 2019, but who, as recently as 2018, was still a regular attendee at the Gwen Secter Centre.
As Gwen Secter Executive Director Becky Chisick noted in her remarks to the audience, Sophie had been volunteering at the Gwen Secter Centre for years – answering the phone among other duties. Becky remarked that Sophie's son, Ed Shinewald, had the phone number for the Gwen Secter Centre stored in his phone as "Mum's work."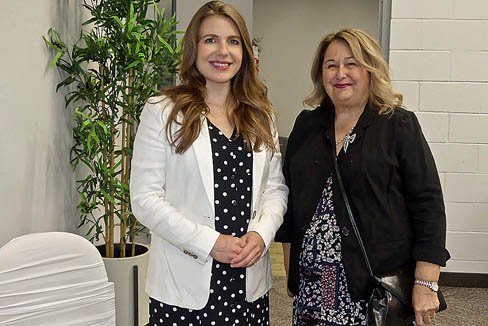 Remarks were also delivered by Raquel Dancho, Member of Parliament for Kildonan-St. Paul, who was the only representative of any level of government in attendance. (How times have changed: I remember well the steadfast support the former Member of the Legislature for St. John's, Gord Mackintosh, showed the Gwen Secter Centre when it was perilously close to being closed down. And, of course, for years, the area in which the Gwen Secter Centre is situated was represented by the late Saul Cherniack.)
Sophie Shinewald's granddaughter, Alix (who flew in from Chicago), represented the Shinewald family at the event. (Her brother, Benjamin, who lives in Ottawa, wasn't able to attend, but he sent a pre-recorded audio message that was played for the audience.)
Musical entertainment for the evening was provided by a group of talented singers, led by Julia Kroft. Following the concert, attendees headed inside to partake of a sumptuous assortment of pastries, all prepared by the Gwen Secter culinary staff. (And, despite my asking whether I could take a doggy bag home, I was turned down.)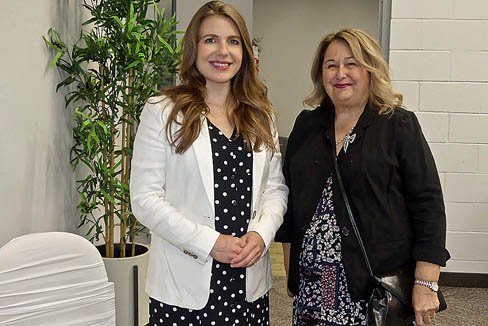 Palestinian gunmen kill 4 Israelis in West Bank gas station
This is a developing story.
(JTA) — Palestinian gunmen killed four people and wounded four in a terror attack at a gas station near the West Bank settlement of Eli, the Israeli army reported.
An Israeli civilian returning fire at the scene of the attack on Tuesday killed one of the attackers, who emerged from a vehicle, and two others fled.
Kan, Israel's public broadcaster, said one of those wounded was in serious condition. The gunmen, while in the vehicle, shot at a guard post at the entry to the settlement, and then continued to the gas station which is also the site of a snack bar. A nearby yeshiva went into lockdown.
Israeli Defense Minister Yoav Gallant announced plans to convene a briefing with top security officials within hours of the attack. Kan reported that there were celebrations of the killing in major West Bank cities and in the Gaza Strip, initiated by terrorist groups Hamas and Palestinian Islamic Jihad. Hamas said the shooting attack Tuesday was triggered by the Jenin raid.
The shooting comes as tensions intensify in the West Bank. A day earlier, Israeli troops raiding the city of Jenin to arrest accused terrorists killed five people.
The Biden administration spoke out over the weekend against Israel's plans to build 4,000 new housing units for Jewish settlers in the West Bank. Israeli Prime Minister Benjamin Netanyahu also finalized plans to  transfer West Bank building decisions to Bezalel Smotrich, the extremist who is the finance minister. Smotrich has said he wants to limit Palestinian building and expand settlement building.
Kan reported that the dead terrorist was a resident of a village, Urif, close to Huwara, the Palestinian town where terrorists killed two Israeli brothers driving through in February. Settlers retaliated by raiding the village and burning cars and buildings.
—
The post Palestinian gunmen kill 4 Israelis in West Bank gas station appeared first on Jewish Telegraphic Agency.