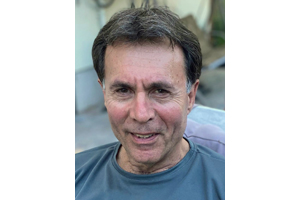 By BERNIE BELLAN Every few years within the past few years it seems, a Jewish organization in Winnipeg terminates the employment of some senior executive within that organization – always without explanation.
In 2015, it was the dismissal of the CEO of the Jewish Federation after less than a year on the job that caused a bit of a stir within our community – although to be honest, not much of one. Then, in 2018 it was the dismissal of the newly hired CEO of the Jewish Foundation that occurred – again, without any explanation.
It always takes time to cultivate alliances within any new organization and the danger exists that anyone who is a newly appointed head of an organization will have to ward off attempts by others who have been there much longer to undermine their authority.
I have no brief to bear for either of the two CEOs who were dismissed, although in their brief tenures here I did have occasion to get to know them both – and liked them both. Yet, while I may still wonder about the circumstances in which both of them were unceremoniously fired – and how much that would have cost both the Federation and the Foundation in terms of severance packages, the fact that they were both "outsiders" certainly makes it easier to understand how their being let go didn't cause much of a stir.
However, in the case of Tamar Barr, the former Assistant Executive Director of the Rady JCC, things appear to be much different.
Here we have one of the longest serving employees of the Rady JCC, and certainly one of the most likeable ones, being let go after 24 years at the Rady JCC. And, while it's understandable that there have been massive layoffs at the Rady JCC due to Covid, this is one permanent layoff that is quite hard to understand.
If you take a look at our Aug. 4 issue, you'll see two different job postings advertised by the Rady JCC: one for a Coordinator of Culture Programming and one for a Coordinator of Arts Programming. Those were the positions that Tamar filled – and she was just one person!
Not only did Tamar do a superlative job directing arts and culture programming, she was absolutely dedicated to the Rady JCC. From time to time I would approach Tamar with an idea – whether it was to start a Jewish Business Network that would bring newcomers to the city together with individuals who were longstanding Winnipeg residents; or a Jewish Book Club that would focus on Jewish-themed books and might actually have some male members (as opposed to almost every other book club with which I'm familiar and which seems to be totally comprised of women only); or to begin offering university level programs with teachers such as Tami Jacoby (who did teach at the Rady on three separate occasions).
In all three cases, not only did Tamar jump at the suggestions I gave her, together with former Rady JCC Executive Director Gayle Waxman, they threw their full support behind those ideas and made sure they succeeded.
I remember those meetings of the Jewish Business Network when we would have upwards of 70-80 individuals gathered in the Multipurpose Room. Tamar would be there at the door to greet everyone, she would make sure there were ample refreshments and snacks available – and long after the meeting was over, Tamar was there helping to clean up.
As in the case of the the dismissals of the CEOs of the Jewish Federationa and Jewish Foundation respectively, try as I might to pry a sliver of information from anyone on the boards of the organizations for which they had been employed, I was never able to obtain anything beyond the usual explanation that "so and so was not a people person" or that their "skills handling personnel" were deficient.
Yet, with Tamar Barr, she had extraordinary in person "people skills". Of course, the advent of Covid in March 2020 has changed all our lives in ways that would have been unimaginable before, but so many of our Jewish organizations have adapted themselves to our much changed world.
The transition to online programming, especially by synagogues, has transformed the ways that many individuals interact. While it may not be as satisfactory an experience an in-person gatherings, the fact that people can still maintain some semblance of connectivity online has helped to insure a continuity in programming and prayer sessions that would likely have been dismissed as unlikely to have much appeal had it been suggested prior to Covid.
And, as I've noted many times before, the ways in which the Gwen Secter Centre, under the direction of its executive director, Becky Chisick, has stepped up to provide some imaginative online (and more lately in-peson) programming for seniors – often in collaboration with music impresario Karla Berbrayer, has been most impressive.
Still, as we head into a most uncertain future, with the Delta variant spreading quickly – even into areas where individuals have been double vaccinated, viz. Israel, and as epidemiologists warn us that a "fourth wave" is a certainty, what we are seeing with a return to large-scale in person gatherings may be short-lived. While we may all be wishing for a return to the kinds of in-person events that we took for granted, the threat that the Delta variant poses may require us to continue sticking to participating in online events instead going forward indefinitely.
That's why, given Tamar Barr's years of experience organizing events reaching across the spectrum of cultural and social activity at the Rady JCC, I find it so difficult to understand why what was initially a temporary layoff has become something permanent. Regardless, we wish Tamar well.
*****
Speaking of hard to understand decisions, in the past couple of weeks I spent some time trying to understand where the University of Manitoba is headed with a long established course: "History of Anti-Semitism and the Holocaust".
On page 7 of this issue Prof. Lionel Steiman corrects some mistakes I had made in writing about that course in our last issue. And, while the course was not offered by the university for the 2020-21 academic year, it is listed as being offered again in the 2021-22 academic year.
However, and this is one of those strange situations given how close we are to the beginning of the new 2021-22 academic year, as yet, there has been no instructor hired for that particular course.
In 2019-20 the course had been taught by Jody Perrun, who has also been teaching the same course at the University of Winnipeg for years. While Jody informed me in an email that he will still be teaching the course at the University of Winnipeg this coming academic year, he went on to write that he "had to take a full-time job with the federal government to get some job security". (In the same email he bemoans the lot of sessional instructors at both universities.)
While Jody also explained that he had "right of first refusal" to teach that course at the University of Winnipeg, he had no such right at the University of Manitoba. As a result, the university's collective agreement requires that the course be offered first to all members of the History Department to teach. Then, if no one asks to teach that course (and it is highly unlikely anyone from History will ask to teach it, since no one from that department has ever asked to teach it ever since Lionel Steiman's retirement), it will be advertised by the university and someone will be "hired from the pool of applicants" – if there are any, according to Roisin Cossar, Professor and Acting Head of the History Department.
And, strange as it may seem – Jody Perrun tells me that he may very well apply to teach that course at the U of M again, given that it's an evening course, and he may be able to fit it into his schedule. But we're only a month away from the start of classes. You'd think the university would have these things sorted out by now.
By the way, both the University of Manitoba and the University of Winnipeg say they will be offering the course on "The History of Anti-Semitism and the Holocaust" online this coming year, so if you're interested in taking that course from the comfort of your home, you will be able to. (You'll have to register and pay for it the same as any other university course though.) And, while we know for certain who will be teaching the course at the U of W, Roisin Cossar told me to "check back with her in the early fall to see who is in place" to teach the course at the U of M. Kind of makes you wonder about planning at the U of M, doesn't it?
One more thing: In a future issue we'll have more about Jody Perrun's plans to take students on what would be his second tour of Holocaust sites, which he's hoping to have organized in 2022. Let's hope that Covid won't get in the way of Jody's plans.