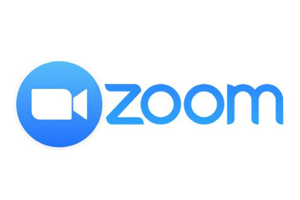 By MYRON LOVE In a full page ad on the back page of the August 4 issue of The Jewish Post & News, Shaarey Zedek Congregation let it be known that there would not be any in-person high holyday services come September, but all members of the community would be welcome to participate online.
The ad also said there would not be any charge to join online and that no tickets or passwords would be needed. In addition, the machzorim were to be digital, the aliyot virtual, and viewers would be able to chat online with other viewers.
The result, Ran Ukashi, the congregation's executive director reports, is that over 16,000 viewers – from around the world – tuned into services at one point or another – a number that is about ten times the number of people who normally attended in person in pre-covid days.
"While the province did loosen restrictions, we felt it better – with conditions constantly subject to change – to take a safe rather than sorry approach," Ran observes. "Our membership was really understanding."
The Shaarey Zedek has been a leader among our community's synagogues in livestreaming services, a technology that has been in use at the synagogue for several years.
"Everything went very well," he adds. "It was nice to see our viewership continuing to grow.
"Maybe next year, we will be able to return to in-person services for the Holidays."
While Congregation Etz Chayim opted to return this year to limited in-person attendance – in contrast to last year's almost entirely virtual service(with the exception of ten people to form an in-person minyan ) – our community's second largest congregation also increased its online presence.
"We were very pleased with how High Holy Days went this year – given the circumstances and the amount of uncertainty leading up to it," says Jonathan Buchwald, Congregation Etz Chayim's executive director. "We offered on-line services for the second year in a row but also included limited in-person attendance. Congregants could choose to attend either for Rosh Hashanah or for Yom Kippur in order to maximize attendance. For the first two days of Rosh Hashanah we had 50 people attend and for Kol Nidre and Yom Kippur we had 100 people attend. We were able to follow all of the safety protocols and everyone was extremely cooperative. It was so nice to have our congregants back in the building for the first time in a very long time. It was actually quite emotional for many of them and they were so grateful that they could attend."
In terms of the on-line audience, Buchwald estimates that close to 200 screens were watching services daily, including many from out of town. "This would translate into about 500-600 people watching our services at any given time," he notes. "Congregants were also able to offer special readings live via Zoom.
"Rabbi Kliel, Cantor Tracy and the entire Etz Chayim team deserve a huge Yasher Koach for delivering such uplifting and inspiring services during these most extraordinary times."
As with Etz Chayim, Temple Shalom, our community's only Reform Congregation, combined limited in-person services and livestreaming.
"A lot of people still feel uneasy," observed Rabbi Allan Finkel in an earlier interview. "We are working to make sure that everyone will feel incredibly safe here."
That included pre-registration – with members being priorized, limited seating, vaccinations and masks, and a shortened service.
Finkel reports that in-person services were limited to 100 congregants -in addition to clergy and technical staff. "We were close to capacity for Rosh Hashonah morning and Yom Kippur," he says. "We estimate that we had between 400 and 600 people viewing us online. We had a lot of positive comments about our service both from people who attended in-person and those who watched online."
For our community's other shuls, livestreaming of Yom Tov services is not an option. While for Orthodox shuls, it goes against Halachah, the Chevra Mishnayes, a Conservative congregation in Garden City, doesn't have the technology in place.
In a pre-High Holiday interview, Murray Greenfield, a member of the congregation's executive, reported that "we are going beyond the government Covid guidelines. We are asking people to register ahead of time and we will be assigning seating."
Social distancing was enforced – although family members could sit together.
As with last year the Adas-Yeshurun Herzlia, our community's largest Orthodox congregation, limited in-person attendance to a maximum of 50 – but with two services a day for Rosh Hashonah. Congregation members hoping to attend had to register in advance and be able to show their vaccination cards (a scan or photocopy sufficed).
Congregation President Jack Craven reports that everything went well.
The Orthodox House of Ashkenazi in the North End and the Lubavitch Centre in south Winnipeg were the only shuls open to non-members for the High Holidays. The Lubavitch Centre does not actually have a "membership" category.
"While we had to limit our numbers, we had a nice group in attendance," notes Rabbi Avrohom Altein, our community's Lubavitch Rabbi for the past 50 years. "For Rosh Hashonah and Yom Kippur, all of our tables were full."
Only family members were allowed to share a table, he adds.
And Gary Minuk, the president of the House of Ashkenazi, reports that there were about 30 men and a few women in attendance for Yom Tov services – around the same number as last year.
"We had a nice service," he says.
The Ashkenazi, he adds, is celebrating its 100th anniversary this year. The synagogue is the last of the old time shuls in the old North End – with a women's section upstairs. Until Covid restrictions, the Ashkenazi was still offering daily morning minyans. Currently, the congregation is trying to have minyans Thursday mornings.