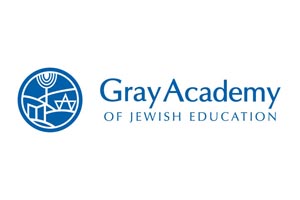 We received the following communication from Gray Academy, informing parents of any children age 5-11 of a special clinic that will be held at Gray Academy Tuesday, December 7…During School Hours and After School…Register by Wednesday, December 1
Dear Gray Academy Families:
The WRHA has just confirmed Gray Academy's COVID-19 vaccine clinic for pediatric doses on Tuesday, December 7 in the gymnasium.
Gray Academy families can choose to have their child(ren) receive the pediatric COVID-19 vaccine in one of two ways:
1. During the school day, 1:00 p.m. – 3:00 p.m., accompanied by school staff
Parental consent form must be sent to the school by December 3
2. After school, with a parent: 3:30 p.m. – 6:30 p.m.
Consent form to be brought with you at the time of vaccination
Per Asper Jewish Community Campus policy, the attending parent will be required to present proof of full COVID-19 vaccination in order to enter the AJCC building
Clinic Eligibility
Vaccinations for children 5-11 during school hours are open to current Gray Academy families only.
The after-school clinic hours are open to anyone in the community wishing to have their child(ren) age 5-11 vaccinated – please feel free to forward this email to anyone who may be interested in attending.
Parental Consent Required
No child will be vaccinated at school without a completed parental consent form.
No child will be vaccinated at school without a completed parental consent form.
You can access the consent form in one of two formats:
Fillable Consent Form https://manitoba.ca/asset_library/en/covid/covid_consent_form.pdf (fill in online and then print)
Consent Form to Fill in By Hand https://manitoba.ca/asset_library/en/covid/covid19_consent_form.pdf (print and then complete by hand)
RSVP Required
To ensure enough doses are available for both the school day and after hours, please fill out this form https://form.jotform.com/213294977741063 by Wednesday, December 1.
Adult Booster Shots
Our clinic will have a limited supply of adult doses of Pfizer and Moderna vaccines for adults who are attending with a child and require a booster.
Adults who have received two doses of vaccine at least 6 months prior are eligible for a booster shot.
Adult boosters will be available at this clinic while supplies last.
PLEASE NOTE: the WBJE will not be mandating COVID-19 vaccinations for students aged 5-11 for the current school year.
At the same time, the board strongly encourages all families to obtain vaccinations for all eligible children as soon as possible, for the health and well-being of our school community. The WBJE will review its vaccine policies for the 2022-2023 school year.
If you have further questions, please email wbje@grayacademy.ca.