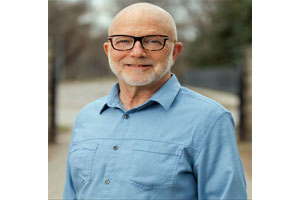 By MYRON LOVE Dr. Murray Kesselman pronounces himself "honoured" to have been recognized by Doctors Manitoba (formerly known as the Manitoba Medical Association) as this year's recipient of the organization's Distinguished Service Award.
"It is always gratifying to be recognized by your peers," remarks the long time pediatric intensivist who specializes in pediatric emergency medicine and pediatric intensive care patients. "It is also quite humbling."
The Doctors Manitoba Distinguished Service award recognizes a long career of services to patients and the community that embodies the highest standards and ideals of the medical profession, and in the promotion of the art and science of medicine through teaching, writing and administration.
The presentation, he says, was made virtually May 6th at Doctors Manitoba's annual general meeting. An in-person presentation is tentatively scheduled for November when it is hoped that Covid restrictions will be lifted.
A south-ender who attended Ramah evening school and graduated from Grant Park High School, Kesselman earned his MD designation from the University of Manitoba in 1974. After some years doing general practice, then a Pediatric Residency, he completed a Fellowship in Pediatric Critical Care at Children's Hospital of Philadelphia.
"At that period, you could take your time figuring out what kind of medicine you would like to focus on," he recalls. "I worked in ER at the Grace Hospital for a while and spent a couple of years at the Mount Carmel Clinic. I found that I was particularly drawn to pediatrics."
Dr. Kesselman focuses on the care of critically ill children in the Oeguatric Intensive Care Unit and technology-dependent children living for extended periods in the Pediatric Special Care Unit. For many years, Dr. Kesselman has been involved in developing and furthering the use of procedural sedation for children needing painful procedures or prolonged radiologic studies and the safe and effective transport of children.
Although semi-retired now, Kesselman was, for many years, a staff Pediatric Intensivist and Pediatric Emergency Medicine Physician at The Children's Hospital of Winnipeg, Section Head of the PSCU (Pediatric Special Care Unit) and Section Head of PICU (Pediatric Special Care Unit) as well as Associate Professor in the Max Rady College of Medicine's Department of Pediatrics and Child Health. He has played a significant role in shaping and developing the PICU into its current state. Providing in person pediatric care to the children of Sanikiluaq in Nunavut was also a special privilege that lasted 35 years, he says.
About 15 years ago or so, the Winnipeg pediatrician connected with an organization called "Operation Smile".
"I felt the need to do something more in helping kids," he recalls.
Operation Smile was founded in 1982 by Dr. William P. Magee Jr., a plastic and craniofacial surgeon, and his wife, who is the organization's Chief Executive Officer. According to its mission statement, there are millions of children around the world who are born with cleft lips or cleft palates. The majority of these children are unable to receive the medical care they need because it is too costly, far away, or specialized. Because of this, being born with a cleft condition can be fatal. If a child survives, they may face bullying and social isolation.
Operation Smile currently is active in 34 countries, surgically repairing the condition and providing after-surgery comprehensive care.
Once or twice a year, pre-Covid, Kesselman travelled to different countries in Central American, Africa and Asia as part of Operation Smile initiatives.
"I was even in Russia once," he says.
The Operation Smile surgeries, he notes, are arranged months in advance so that, when he has been called upon to go, he has had time to reschedule his duties here as necessary.
"I have a lot of memories from my work with Operation Smile," he says. "I have met a lot of people, forged enduring friendships and learned to appreciate a little bit of what patients and families face in other parts of the world."
The last mission – pre-Covid – to Malawi in southern Africa was particularly gratifying for Kesselman in that his wife, Jane (an Intensive Care and Emergency Nurse)and oldest daughter Sarah (a Pediatric ICU nurse) were also part of the medical team.
His other children include Rachel, a Fellow in Pediatric Emergency Medicine; Steve, a Resident in Adult Emergency Medicine; and Dan, a Masters student in School Psychology .
"I was supposed to be going to Cambodia last year to teach in their pediatric hospital," he notes. He has had to settle for weekly Zoom teaching sessions with their residents and staff for now.
These days, he says, he is still doing some work in the PSCU with kids who are on long term ventilation and with the Sedation service. Otherwise, he is riding out this time of lockdown trying to spend some time at the lake working on a construction project at the cottage and preparing to become a Zaida.