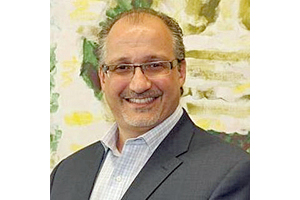 By BERNIE BELLAN
In covering Annual General Meetings over the years I always try and find something different about which I can write – so that an article like this doesn't end up being simply a repeat of previous years' reports.
Of course, the fact that Jewish Child and Family Service, like the Jewish Foundation two weeks prior, held its AGM via Zoom (on June 24) is notable in itself. And, like the Jewish Foundation meeting, one must offer congratulations to the organizers of the meeting for how smoothly it ran (thanks in no small part to JCFS Executive Director Al Benarroch, who demonstrated quite a familiarity with technology during the course of the meeting).
Again, however, as was the case with the Jewish Foundation AGM, while the opportunity was presented to viewers to pose questions via the "chat" function that is available on Zoom, no questions were asked. For a wretched news reporter like me there is always the temptation to ask questions that have nothing to do with what is being covered during an Annual General Meeting, but are extremely relevant to the functioning of particular Jewish organizations – but, since those issues weren't raised during the AGM – I kept my finger off the chat button.
Instead, I exchanged emails with Al Benarroch subsequent to the AGM. Al dealt with some issues that were not covered during the AGM in his email to me.
One of the issues that I raised in my email to Al was that, during the Jewish Foundation's AGM, the subject that was of greatest interest to me was simply declared beyond the scope of that meeting by Foundation Board Chair Richard Yaffe, i.e., How much assistance have specific organizations received and are going to receive during the ongoing pandemic? (The Jewish Foundation has already disbursed $400,000 to Jewish organizations and will be disbursing $200,000 more sometime soon in the near future. According to Jewish Foundation Board Chair Richard Yaffe, however, we'll have to wait until next year's AGM to find out who got what. Now that's what I call transparency!)
As for the Jewish Child and Family Service, heck, they're also a well-run organization, – just like the Jewish Foundation, but there was no discussion of two issues hovering over JCFS that have been brought to the fore many times in the past.
While there wasn't anything in the 2019-20 financial statement to raise any concerns during the JCFS's AGM, there was also no reference at any time during the meeting to either the JCFS's need for expanded office space, nor to the supposed plan developed years ago to build an addictions centre.
In the fall of 2019, for instance, this paper reported that JCFS had outgrown its existing office space and was desperately in need of new space.
Following is an excerpt from an interview I conducted with JCFS Executive Director Al Benarroch back in September 2019:
JP&N: … is there any news about where you might be going (to open another office)?
Benarroch: At our May general meeting we struck a task force that was asked to come back in a short period of time (by this September) with a plan. We've already looked at about half a dozen properties in and around about a 5-kilometre radius to the campus – in addition to having discussions with the Federation and the Asper Campus what can we do in this facility. And, are there any plans to expand the footprint of this campus if, in fact, the Federation's strategic planning has said we have to grow services in many areas?
The strategic planning's report talked about expanding services in education, in mental health, in support for seniors. If, in fact, we're going to expand these services, where are they going to go.
…we've been looking for roughly 3,000 more square feet of space. We have a footprint right now of roughly 5,000 square feet for over 40 staff. We've given up a board room here. It's been taken over by older adult service staff. We have a conference room which is adjacent to the board room; we've moved two staff in there.
Yesterday I gave up my office for the entire morning so that staff could interview clients.
We need to relieve the pressure we're facing right now – yet alone plan for expanding and growing.
Whatever space we'd be looking at would be temporary. It's now 22 years that we've been in this facility. The campus has taken over squash courts, it's taken over a museum – internally, to accommodate the growth in services. Maybe it's time now to look at growing outside this building, whether it's on to the land – although apparently there are issues around digging on the land.
However, despite the issue of the JCFS's need for more space, nary a word was mentioned about that during the AGM.
In his email to me following the AGM, Al Benarroch had this explanation why there was no mention of the lack of adequate space for JCFS: "This was not mentioned, as most of this was put on hold as a result of COVID-19, which has understandably taken priority. We shifted our focus to insuring that services are being provided to our most vulnerable. With staff working remotely and face-to-face & group programs being suspended at this time, space needs have not been a concern to service delivery at this time.
"Even in the face of the pandemic, we continue to work on our strategic planning goals, of which space needs remain a high priority. We will continue with this planning and resume more activity once the pandemic hopefully passes."
As well, I've been writing for years about the supposed plan by JCFS to greatly expand addiction services. In 2015, when the National Council for Jewish Women announced that it was going to sell the building that housed the Gwen Secter Centre, the ostensible reason was to use the money to create a "Winnipeg Jewish Recovery and Resource Centre". According to an article written by Myron Love back then, "The NCJW-supported residence, operated in conjunction with Winnipeg's Jewish Child and Family Service, would provide a home environment with a Jewish atmosphere that would be open to both Jewish and non-Jewish residents with addiction issues."
We haven't heard much about that project either – although the National Council for Jewish Women did sell the building that houses the Gwen Secter Centre for $900,000.
Al Benarroch did however, offer this explanation for the lack of movement on building an addictions centre in his email: "I'm sure you can appreciate that non-profit organizations move at a slower pace and have to be much more accountable to donors and funders in planning these things, than would a project launched in the private sector."But, my bringing up past plans shouldn't get in the way of lauding the JCFS for another successful year (and the JCFS's fiscal year ended March 31, 2020, just as the lockdown brought about by the COVID-19 pandemic was setting in.)
In recent issues I've written about how JCFS has responded so quickly to many of the needs that have developed within our community as a result of the pandemic, whether it be taking its counseling program online or offering food assistance to those in need, again working closely with the Gwen Secter Centre in coordinating the providing of shopping services to individuals who either can't get out themselves or actual meals, as the case may be.
During the JCFS AGM, Al Benarroch referred to the manner in which JCFS has adapted to the reality of not being able to see clients in person, noting that "All staff transitioned to working from home. Food and pantry deliveries have ramped up."
But even before the pandemic brought about such drastic changes in how we are all leading our lives, JCFS had been continuing to deal with growing demand for its many services.
Benarroch cited some figures to illustrate how vital a role JCFS has been playing in our community. In the 2018-19 fiscal year, JCFS:
• handled over 2500 cases involving 5700 individuals
• provided assistance to 77 immigrant families
• assisted an additional 50-60 Yazidi refugee families
• assisted over 500 frail seniors, including Holocaust survivors
• provided help for 150 clients with mental health or addiction issues
• provided counseling services for 200 individuals
• tended to the needs of 23 children in foster care
• helped another 200 individuals requiring financial assistance or food from the JCFS's food pantry
• in cooperation with the Gwen Secter Centre, provided 150 Passover hampers
• provided seven inmates at Stony Mountain Penitentiary with kosher for Passover meals
Those were just some of the accomplishments Benarroch cited during his report.
In other news, outgoing JCFS President Sherry Lercher Davis reported that the JCFS's endowment fund at the Jewish Foundation had grown by over $1 million in the fiscal year just passed – from $2 million to $3 million. As is the case with other Jewish organizations here, the Jewish Foundation has been encouraging them to create endowment funds that will provide a solid financial foundation for years to come.
In his Treasurer's report, Al Shpeller noted that, once again, the JCFS operated in the black, with an excess of revenues over expenses of $28,447. It should be noted that the JCFS held a very successful "Community of Caring Gala" in 2018. During the 2019-20 fiscal year the proceeds from that gala were transferred to the Jewish Foundation, which is administering the JCFS endowment fund.
In one final piece of business, outgoing JCFS President Sherry Lercher Davis passed the gavel (figuratively, since everyone participating in the meeting was in their own home, save Al Benarroch, who was doing a masterful job coordinating the meeting from the JCFS offices) to incoming President Ari Hanson, who will now take on that role for a two-year term.