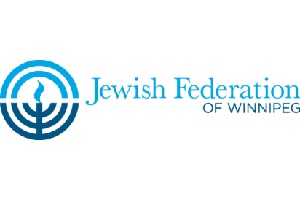 Jewish Child and Family Service and Rady JCC see largest increases in allocations
By BERNIE BELLAN
The Jewish Federation of Winnipeg has released the amounts by which it will fund its 12 beneficiary agencies for the coming fiscal year, which begins September 1.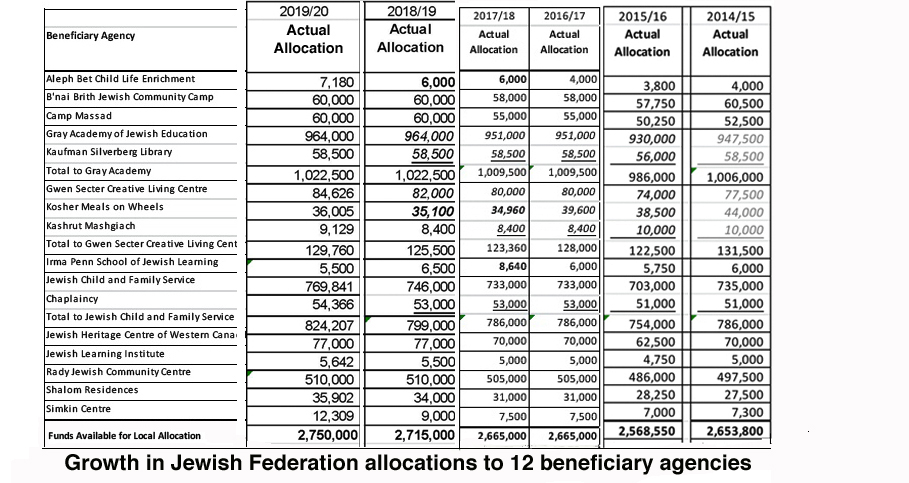 Normally we would have received the full report of the Federation's Budget & Allocations Committee by now.
In response to a request that I submitted to the Federation to see the coming year's allocations I was given a table which is reproduced on this page, alongside figures showing allocations for the previous six years.
Several figures jump out, although since we have not seen the actual Budget & Allocations Committee Report, it is not possible yet to determine the basis for some fairly major changes.
Most notably, total allocations are up $90,000 over the 2018-19 allocations.
Of the increase, two beneficiary agencies received the lion's share: Jewish Child and Family Service, for which the allocation is up $45,459; and the Rady JCC, whose allocation is up $30,000.
The other major increase in allocation to an agency saw the Gwen Secter Centre bumped up by $10,740. The Simkin Centre also saw an increase in its allocation of $7,691.
Other agencies saw their funding remain relatively the same, although in the case of Gray Academy there was a notable shift in the mix that was applied to its allocation. The Kaufman Silverberg Library saw a drop in its allocation of $20,000, while the school itself saw a concomitant increase of $20,000.
The one agency that saw a drastic reduction in its funding was the Jewish Learning Institute, which saw its allocation cut by $3,842.
At this point we have no idea what the basis was for any of the Budget and Allocation Committee's decisions since its report was not made available to us..
In other related news the Federation revealed that, as of June 30, the Jewish Federation's COVID-19 Community Relief Fund had raised $94,014.
In response to a question whether the Federation has decided where the money will be going, I was told by Rebecca Brask, Campaign Director of the Federation that "The committee has met and those decisions will be made public in the coming weeks. The Covid-19 Community Relief Fund will be an ongoing campaign. To quote Dr. Roussin, we are in a marathon, not a sprint. We will be here for the agencies for as long as they need us to be. This is a community fund and we are committed to keeping the community updated at every step along the way."