Last kosher butcher shop in western Canada up for sale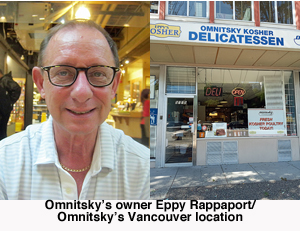 By MYRON LOVE There was a time – at least within the lifetime of older readers – when there seemed to be a kosher butcher on every corner in the old North End. An exaggeration, maybe, but in the 1930s, there were enough kosher butchers in Winnipeg to form their own shul.
The last kosher butcher in Winnipeg – that would be Omnitsky's – closed in 2008 and, at about the same time, fresh kosher slaughter also came to end in our region.
Now, Omnitsky Kosher in Vancouver – the offspring of Omnitsky's in Winnipeg – and the last kosher butcher in western Canada is also facing the prospect that the end is near.
"I love my business and the people I am able to interact with," says Eppy Rappaport, the long time owner of Omnitsky, "but I am getting tired. I am 65. I would never want to feel that my business is becoming an anchor pulling me down."
The son of the late Elaine and Rabbi Shalom Rappaport (who is remembered fondly by two or more generations of Rosh Pina Synagogue families) was in Winnipeg the weekend before last for a family simcha and sat down with this reporter to reminisce about growing up in Winnipeg and his career as a kosher butcher, both in Winnipeg and Vancouver.
The Rappaport family arrived in Winnipeg in January of 1967, when Rabbi Shalom Rappaport began his 20-year tenure at the Rosh Pina Synagogue.
"I was ten years old," Eppy remembers. "We were coming from San Diego. Morley and Shiffie Fenson met us at the airport with parkas, gloves and toques.
"I had been promised that I would have a lot of fun playing in the snow. I was really eager to build my first snowman – but quickly learned that snow in Winnipeg in January was not the right kind of snow for a snowman."
The third of four siblings, Eppy on arrival was enrolled at Grade 4 at the Talmud Torah on Matheson and continued on to Joseph Wolinsky Collegiate at the same location to graduation in 1975.
Eppy has particularly warm memories growing up with members of the Benarroch family. "My brother, Danny, and I were close to all four of the Benarroch brothers – Yamin, Joseph (Yossi), Michael and Albert," he recalls. "They all felt like brothers to us."
"We grew up with the Benarroch kids," Eppy says of him and his brothers and sister. "Our two families spent a lot of time together because of our shared religious observance. Every Sunday in the spring and summer, the Benarroch clan would spend the day at Birds Hill Provincial Park and we would always be included.
"Generally," he continues, "I found the Jewish community in Winnipeg to be warm and loving. Even after having been away for 22 years, the social connections I made here remain strong."
Eppy was studying sociology at university – working on his M.A. at the time – when Bill Omnitsky approached Rabbi Rappaport about wanting to sell his kosher butcher shop. "Dad asked me if I would be interested in going into the business," Eppy recounts. "I was planning on taking a year off from university in any case and decided to give it a try.
"I never looked back."
Eppy joined Bill Omnitsky in business in 1973 and bought the store outright in 1983.
"Bill Goldberg was my first customer," Eppy recalls. "I still have that first dollar from him."
While the young kosher butcher may have loved Winnipeg, one feature he didn't like was winter. Thus, in 1995, he turned Omnitsky's in Winnipeg over to his older brother, Allan, who had previously joined him in business, and moved to Vancouver, where he opened Omnitsky Kosher – the only kosher butcher shop in the city.
(Alan Rappaport subsequently ran into health problems and sold the store. That was in 2002.)
"I was ready for my next challenge," Eppy says of his decision to open a second Omnitsky in Vancouver. "People in Vancouver were welcoming. Many told me how much they appreciated having access to fresh kosher meat."
He reports that while Vancouver's Jewish population is around d 30,000, the religious community, naturally, is much smaller. Nonetheless," he says, people like quality products. Many of my customers aren't Jewish. There are a lot of Muslims, for example, who shop at our store."
In 2015, Eppy relocated – moving Omnitsky Kosher to a larger location in what used to be Kaplan's Deli, which had closed after 55 years in business. In his new premises, he also opened a deli.
While the government-imposed Covid restrictions of the past two years have been challenging for many small businesses, that has not played a role in Eppy' s desire to sell.
"Our business actually thrived over the last two years," he reports.
While he observes that he doesn't have a time line yet, if he can't find a buyer – while he says that he doesn't want to leave his customers in the lurch (that includes some members of our community who have organized to occasionally bring in by truck large orders from the Vancouver butcher shop) – at some point, he will have no choice but to liquidate the business.
While Eppy is contemplating divesting himself from his own business, he is not yet ready to retire completely. "I would like to keep working in the food business in some capacity," he says. "I may be able to help other businesses from an operational perspective. That I consider my specialty."
Incidentally, Eppy and his wife, Ellen (the daughter of the late Albert and Sheila Lowe) have two daughters, Aviva and Lauren, who are both pursuing careers in the food sector. Aviva, the proud father reports, is working on a second Master degree at McGill University in the field of dietetics while Lauren works as a senior scientist for Starbucks in Seattle.
Focus group Oct. 11 at Simkin Centre for people concerned about personal care homes

As Manitobans have gone to the polls and with a new legislative assembly about to begin a new four-year term, the challenges of long-term and continuing care homes need to be communicated.
MARCHE, the Manitoba Association of Residential and Community Care Homes for the Elderly will be holding a focus group on Wednesday, October 11 that is intended to provide the community at large a forum to express thoughts and provide ideas and recommendations for the future.
Please join us on Wednesday, October 11th at the Saul & Claribel Simkin Centre. We look forward to hearing from you.
See poster below for more information and how to register to attend.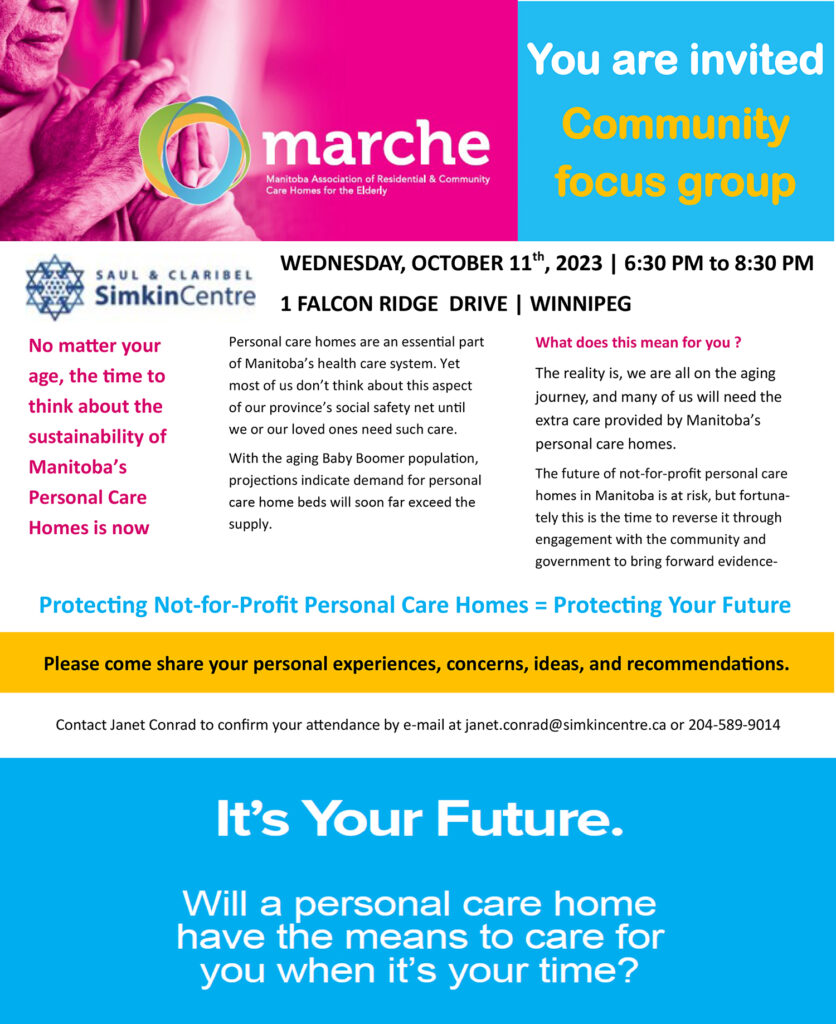 Gray Academy Visiting International School program attracts first student from Australia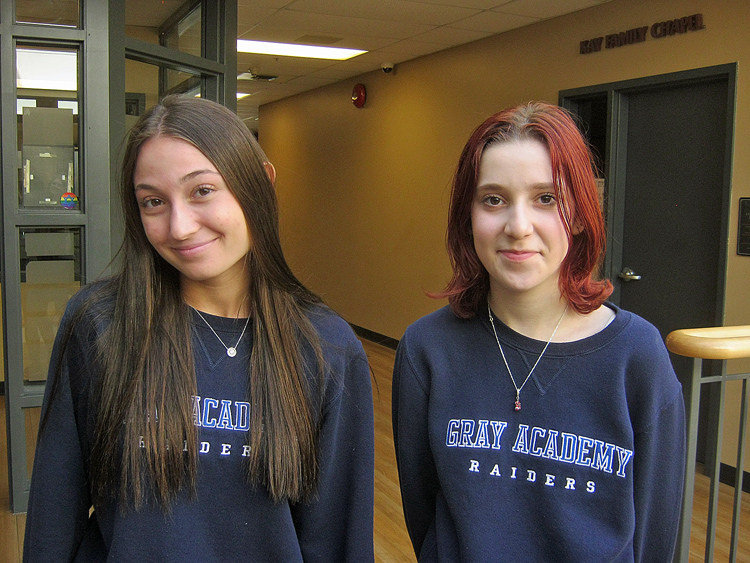 By MYRON LOVE Gray Academy, our community's only junior kindergarten–12 Jewish day school, holds a unique place among Jewish schools in Western Canada.
The school has a higher per capita enrollment than any other Jewish day school in Western Canada related to the number of potential Jewish students in the community. As well, it is the only Jewish high school in North America – other than yeshivot – that offers an international student experience.
"We generally enrol one or two students a year from international communities," says Gray Academy Head of School and CEO Lori Binder. "Our International Student program has always been a niche program," "We want to be able to make sure that the international students are well integrated into our student body."
For the most part, she reports, the visiting students have come from Brazil and Mexico. "We have agents in Brazil and Mexico," she notes. "In the past, we have participated in recruitment trips – and we might again one day – depending on available resources. Most of our international students hear about our program through word of mouth."
This school year, Gray Academy has two international students enrolled. Natalie Rozenberg is from Rio de Janiero This is the Grade 12 student's second year at the school. She is following in the footsteps of her older sister, Dafne, who graduated from Gray Academy in 2020 and is currently enrolled in third year Data Science at the University of Manitoba.
The newest international student at Gray Academy is Tara Foster, who has come all the way from Australia to sample a different kind of educational experience. "Tara is the first Australian student to participate in our program," Binder says. "In fact, she reached out to us after finding information about our program online."
The Grade 10 student was born and raised in Sydney. Her father, she notes, was also originally from Sydney, but her parents met and married in London. They moved to Sydney 18 year ago. Up to now, Tara has been a student at Masada College, a K-12 Jewish school in Sydney, where she will be returning next fall.
I wanted to experience a school somewhere else – preferably in an English-speaking country," she says. "I searched online and Gray Academy was the only school offering this program."
While her mother, she notes, had some concerns about her 15-year-old daughter traveling so far from home for school, her father was fine with the idea. He is involved in an accounting software business which brings him frequently to Toronto. Her mother, Tara says, is planning to come to visit in January.
Tara has been here for just over a month. She reports that Winnipeg so far is sort of what she expected. "It is very flat," she muses. "It is easier to get around here than in Sydney."
She says that she has already made some friends in her new school and is starting to get involved in extracurricular activites
Natalie began the school year by joining her Grade 12 classmates on their Human Rights and Holocaust Education trip to Washington, DC. She is looking forward to continuing to work out regularly at the Rady JCC.
"I am still working on improving my English," she says.
She notes that her parents are happy that their two daughters are living in a safe community such as Winnipeg.
As is the standard practice with Gray Academy's International Student program, both girls are living with host families. "Over the past 15 years or so, our visiting International Student Program has hosted more than 30 students," Lori Binder reports. "Not only do the visiting students benefit from the experience of going to school here, but our own students get the opportunity to welcome fellow students from different places and learn more about the larger world."
She adds that the visiting students form long-lasting bonds with their host families, with the guests often becoming part of the host family's extended family.
Rabbi Michael Skobac, international leader in Jewish outreach, to speak at Adas Yeshurun Herzlia on October 20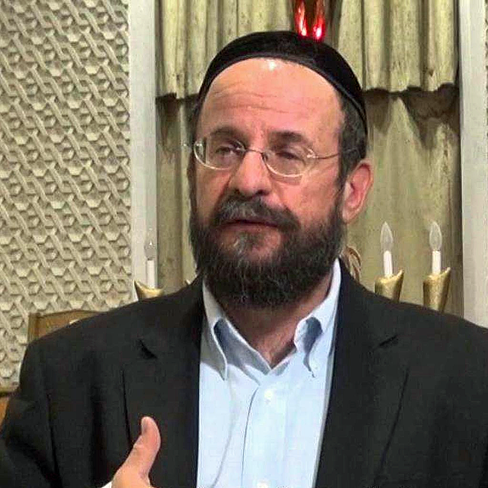 By MYRON LOVE It has been many years since I have had the pleasure of interviewing Rabbi Michael Skobac. I am happy to report that the long time Education Director of Jews for Judaism has been invited back to Winnipeg by the Adas Yeshurun Herzlia Congregation to do a presentation – on Friday, October 20, after Kabbalat Shabbat services – on the subject of the ongoing missionary threat to the Jews.
The subtext for "The Battle for the Jewish Soul," the title of his lecture, he points out, is an exploration of why so many Jews are susceptible to the siren song of missionaries – not just Christian missionaries, but also Asian religious movements – an issue that also falls under the aegis of Jews for Judaism.
"It is not just a matter of a lack of education or knowledge," he explained in a wide ranging interview with the JP&N last Friday morning. "Many of those who have left Judaism grew up in Jewish homes, had their bar/bat mitzvahs, went to Hebrew school and visited Israel. What they are missing is a sense of spirituality.
"Too many Jews have grown up in a spiritual vacuum," he continued. "They have holes in their soul that cry out to be filled and they are not finding it in Judaism. Therefore, they are turning to Bhuddism, Hinduism and the Church."
To further illustrate his point, he cited a story about a conference on Jewish meditation a year ago in New York City. "There were about 1,000 people registered," he recounted. "They were asked to raise their hands if they had participated in Eastern mediation practices. Everyone raised their hands. When subsequently asked how many of them had had any experience with Jewish meditation, no hands went up."
That anecdote speaks to one of the several ways that Jews for Judaism's mission has evolved and expanded. The organization was founded in 1989 in Toronto by Julius Ciss, himself a former "Jew for Jesus" who had returned to Judaism some years before and had begun doing counter missionary work.
Rabbi Skobac joined Jews for Judaism full time in 1992. A graduate of Yeshiva University, the former New Yorker received his smicha in 1980. After teaching for a short time, he was drawn into outreach work within the Jewish community prior to joining the staff of Jews for Judaism.
Initially, Jews for Judaism's primary mission was working to bring back to Judaism susceptible Jews who were enticed into joining messianic congregations operating under the guise of following Jewish ritual practices within a context of worshipping Yesha (Jesus).
Skobac notes that Jews for Judaism's focus has never been criticizing Christian beliefs, but rather on educating lost Jews as to the joys of Judaism. "We operate under the idea that the missionary activity of Jews for Jesus is not the problem," he explains. "It is a symptom. The problem is that a growing number of Jews are disconnected from Judaism. Our communities are dealing with a lot of assimilation and apathy. The other thing we realized is that it is not just Christ who is calling to Jews. Twenty five percent of North American Bhuddists are Jewish and Jews are similarly overrepresented in other Eastern religions such as Hinduism and Bahai."
Skobac noted that Jews for Judaism has become a 911 service forJewish communities – responding to many family members concerned about siblings or children who have strayed into other religious faiths.
There have been some interesting phenomena developing in more recent years that Skobac commented on. One is related to the growth of the messianic movements themselves.
"We are not dealing with just one or two messianic congregations in North America now," he observed. "There are currently more than 500 – and they have become organized. They have camps and day schools and "rabbinical schools" to fill the growing demand for "rabbis". The result is more of the messianic Jews are actually studying Judaism and some are – as a result- coming back to the Jewish community."
Another difference that Skobac points out is that you no longer see these missionaries preaching on street corners. As with everything else in our modern world, virtually all the missionary work today is happening online. And the outreach efforts of Jews for Judaism has also moved to some degree online.
"Twelve years ago, we started our own YouTube channel," he reported. "We have had between 8 and 9 million views. Obviously not all of our viewers re Jewish."
He pointed out that over the past 40 years, a growing number of non-Jews have become interested in learning about Judaism and begun practising the "Noahide" laws as ordained in the Torah. These laws were required by God of Noah's descendants and include prohibitions against idolatry, blasphemy, adultery, theft, murder and cruelty to animals.
And some of these Noahides convert to Judaism. Skobac reported, for example, that he was recently in Alberta to help a family living outside of Edmonton that was converting to Judaism.
The bottom line, Skobac noted, is that a growing number of Jews are not finding meaning in Judaism. "People need a sense of the spiritual in their lives to give their lives meaning," he observed. "If they can't find it in Judaism, they will look somewhere else. What we try to do is bring out the beauty and spirituality in Judaism."
Readers who may be interested in attending rabbi Skobac's presentation (which includes supper) can contact the Adas Yeshurun Herzlia office at 204 489-6262.