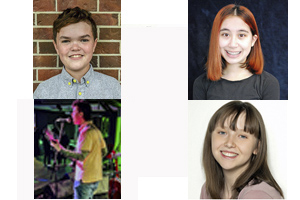 By MYRON LOVE Regular readers of The Jewish Post & News will no doubt be aware that this writer has been highlighting the outstanding achievement of younger members of our community competing in the annual Winnipeg Music Festival. This year, however, I am taking a slightly different approach with a focus on the other side of the equation – that is, on one of the judges.
Debbie Maslowsky has been a fixture of the musical theatre scene in Winnipeg for almost as long as I can remember. Her career started in high school and continued through Rainbow Stage, the Royal Manitoba Theatre Centre, the Winnipeg Jewish Theatre and much more – including numerous Yiddish concerts in partnership with her late brother, Jerry.
This year though, was the first time that she was asked to be an adjudicator for the Winnipeg Music Festival's musical theatre category and, she confesses, she was blown away by the talent that was on display.
"It was soul-filling," she says, "especially after these last couple of years. I was impressed by the commitment of the young performers. I also have to credit the accompanists and voice teachers in helping to choose the right material for the participants."
Maslowsky herself notes that she has never competed in the Music Festival. "Music theatre wasn't one of the categories when I was growing up," she observes. "And I wasn't that competitive."
She came to the festival this year through a recommendation from a voice teacher, she reports, based on experience gained over many years as a teacher of musical theatre and coach.
"The adjudicators work within specific guidelines, she says. "We are not looking necessarily for the best singer, but rather, base our decisions on the overall performance including gestures, movement and confidence."
She points out that songs today are more story-driven than they used to be. Reflecting that, she points out, the festival organizers this year, for the first time, separated the musical theatre category into songs written before 1995 and after –with more recent songs conveying a lot more information aimed at driving the story.
Maslowsky reports that she was overwhelmed by the sheer number of submissions – more than 200 – all of which were virtual performances. "They were all wonderful and interesting in different ways," she says.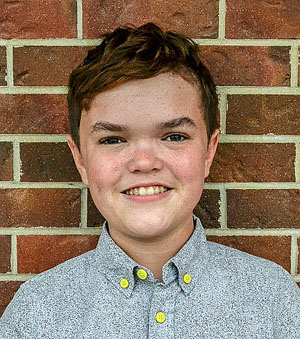 One of those performances that obviously got her eye was that of Yale Rayburn-Vander Hout who scored a first place standing in the CLASS 1257C MUSICALS 1965 TO 1999, UP TEMPO, 16 YEARS AND UNDER category with his interpretation of "Mr. Cellophane" from the musical "Chicago".
He was also in the running for the Rainbow Stage Trophy.
Last year, the 15-year-old son of Samantha and Peter was runner-up in in two categories – Vocal Solo, Musical Theatre, Up Tempo and Ballad, for males, 16 and under.
The Grade 10 Gray Academy student has been studying voice with Kelly Robinson for six years and was scheduled to appear in Rainbow Stage's 2020 production of "the Wizard of Oz", which was, however, cancelled due to Covid. He has also taken part in his school's musical productions.
"I feel real good about my performance at the Music Festival this year and am looking forward to competing again next year," he says.
He adds that he is hoping to pursue a career in musical theatre.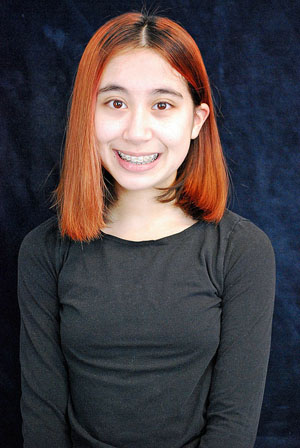 Also under consideration for the Rainbow Stage Trophy this year was Hannah Schaeffer, who finished first in CLASS 1207E-14 MUSICALS 2000 TO PRESENT, UP TEMPO, 14 YEARS AND UNDER category – with a performance of "Watch What Happens" from the musical "Newsies" – and was runner up in the CLASS 1207D-14 MUSICALS 1965 TO 1999, BALLAD, 14 YEARS AND UNDER category for "Home" from "The Wiz".
This is the fourth year that the older daughter of Marc Schaeffer and Kai Sasake has participated. Last year, the then Grade 8 Grant Park Student finished first in the Vocal Solo, Musical Theatre, Ballad, Girls, 14 and under and was recommended for the provincial competition. The year before, she had a second-place finish as part of a vocal trio. In 2019, she won gold in the Vocal Solo, TV and movie musicals at the Girls 12 and under category and scored a first place finish as part of a trio in the Musical Theatre Grade B level. That year, she was also the recipient of a Winnipeg Music Festival scholarship.
"I am looking forward to competing in next year's festival, too," she says.
The young singer has been taking singing lessons for six years and participates in her school's musicals. She is scheduled to sing the role of Roxie Hart in the upcoming Grant Park High School production of "Chicago" in April.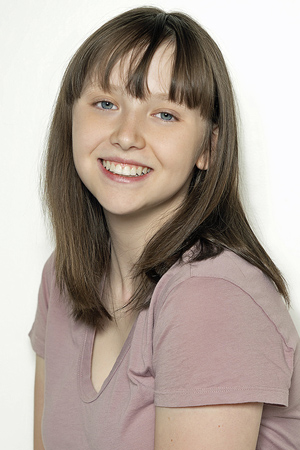 New to the Festival winner's circle this year is Zoe Reider, who finished first in the Class 1692 Vocal Duet, Musical Theatre, 16 years, and who has been singing under Geoffrey Heal. The 15-year-old Gray Academy student says that she feels good about her – and her partner's – performance and is proud to have finished first in her category.
The daughter of Ray Reider has been studying musical theatre with Brenda Gorlick at Winnipeg Studio Theatre for the past six years, at the Theatre Dance Centre under the direction of Kathleen Henry, and at Meraki Theatre Productions, which was founded by Taylor Gregory. Zoe notes that she also teaches dance at Meraki.
She notes that she has acted in several Fringe Festival shows.
"My goal is to appear on Broadway," she says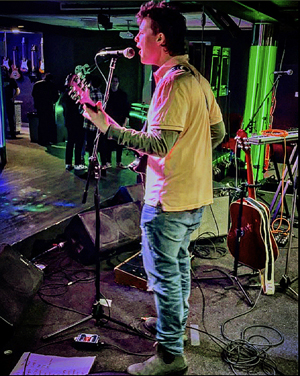 In the instrumental part of the Festival, Gregory Hyman once again shone. The 13-year-old son of Hartley and Rishona Hyman scored gold twice, playing classical guitar – Once in the category of Romantic Composers and a second time for a piece of his own choosing.
"I am happy to have won again," says the Grade 8 St. John's-Ravenscourt student. (This was the fifth year in a row that he has competed in the Festival.) "I enjoy the challenge of competing in the Festuival."
Gregory has been studying guitar since he was five and has been taking voice lessons for the past five years.
Nor does he restrict his music making just to the yearly festival. Two years ago, he launched a career as a musician, producer and podcaster. His podcast, "Talk and Rock with Gregory Hyman," now in its third season, features him interviewing various people in the music business across Canada. Two years ago the young talent, who has also taught himself electric and acoustic guitar, and who goes under the professional name "GMH Rocks", released his first album, "Basement", on all streaming platforms. He followed that with a single release in February 2021, and a new album this past February.