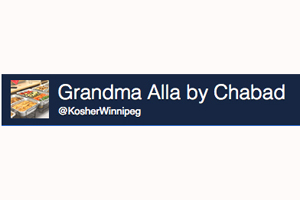 By BERNIE BELLAN (Posted March 21)
Do you know someone who is in desperate need of some delicious – and kosher prepared meals – at reasonable prices, that can be picked up? Then Grandma Alla by Chabad may have just what you're looking for. Read more here:
Grandma Alla by Chabad is taking orders for kosher foods that can be picked up at the Jewish Learning Centre – 1845 Mathers Ave. If you know a senior – or anyone else who might like some delicious – and kosher food, this might be of great help.
You can see her full menu and order at https://chabadwinnipeg.myshopify.com/
Or contact Alla at
Work : 204 339 8737 (209)
Cell : 204 298 4221
catering@chabadwinnipeg.org
After April 3 she'll be taking orders for Passover foods.
Are you looking for something different to do while you're stuck inside your home or apartment? Then why not consider one of the following services that are being offered in Winnipeg: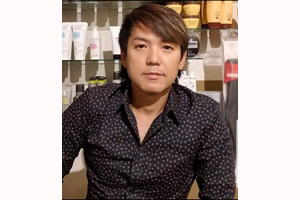 James Tse – owner of Sets on Corydon: Here's an idea if you're bored at home – and might want to do something different with your hair. James T tells me that he's been mixing colour for clients that they can put into their hair themselves. "It's better than getting something from the drug store and screwing up," James says. Call or text James at 204-962-1408 to find out what he can do for you…no physical contact involved.
Liad Batia – aerobics instructor: Liad is teaching aerobics online. To find out when & how you can take one of her classes go to "Zumba with Liad" on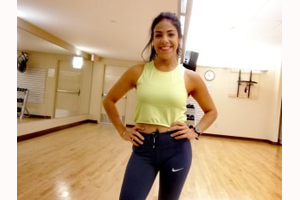 Facebook and send her a message.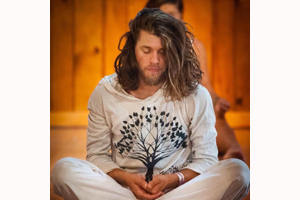 Jitendrasdas Loves-Life – meditation & yoga online. Follow Jitendradas live on Facebook. 
I want to support friends who have been so disciplined with me for years and years now, so I will live-stream yoga classes from my studio every single morning at 9:30 am and 5:30 pm (9:30 am and 7:15 pm on Tuesday from my RH studio) starting today!
9:30 am and 5:30 pm you have my commitment that I will smash you to the moon and get your nerve threshold high as an eye on a giraffe!
As I'll not be working right now beyond this online free livestream, feel free to send a fiver or a tenner to info@karmayogawinnipeg.com if you join me so I can feed these cells that need to eat to dance all this Kundalini into the satellites in space.
A different set of exercises every day until I head back to work. No fear here friends! NONE!
But I do feel a lot of joy though.
In fact,
I am that joy
Oh ya, and if anyone wants some pwyc (pay what you can) hypnotherapy (on FB messenger or at my studio), feel free to connect with me in a pm and I can help you breathe better by cleansing you of your subconscious beliefs that you are the body, and that you have ever been separate from the infinite ecstasy of God that you already are.
Do you have a service you want to offer to people online? Why not let me know and I'll post something here. Simply email me at jewishp@mymts.net or follow us on Facebook at the Jewish Post & News Facebook page.