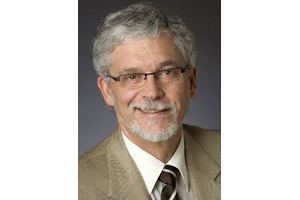 By MYRON LOVE
In a lengthy career, cancer specialist Dr. Brent Schacter has always been a leader in expanding the boundaries of medical research and preventive medicine.
As noted in Eva Wiseman's "Healing Loves: A Century of Manitoba Jewish Physicians", during his tenure as president and CEO of CancerCare Manitoba, Schacter initiated a breast cancer screening program for Manitoba, strengthened clinical epidemiology and health services research, implemented an electronic medical records system through the Community Cancer Program Network, and oversaw the design and construction of the new CancerCare Building on McDermot.
Nationally, in more recent years, he has been CEO of the Canadian Association of Provincial Cancer Agencies and the Canadian Tumour Repository Network, – the latter, he explains, a network of biobanks across Canada.
Biobanks are coĺlections of biological samples and data for research purposes, in particular for the study of complex diseases. Although retired from teaching at the University of Manitoba Rady Faculty of Medicine for four years and from clinical practice since June 2018, Schacter has continued to be involved in the area of biobanking – specifically as part of an International Organization for Standardization (ISO) writing group which has created a new global standard and benchmark for biobanking ( ISO 20387) and as part of the joint ISBER (International Society for Biological and Environmental Repositories)/ASCP BOC (American Society of Clinical Pathology Board of Certification). team that collaborated to produce the QBRS (Qualification in Biorepository Science) exam.
This spring, Schacter was honoured with the ISBER Special Services Award for 2020 for his leadership role in the development of the QBRS Examination.
"I am very pleased that ISBER has chosen to honour me for my efforts in this initiative," he says.
Biobanking, he explains, is still a relatively new area of biomedical research. The field involves the extraction and study of human tissue in order to detect abnormalities at the molecular level and in the development of designer drugs to alleviate disease resulting from these abnormalities.
"For research purposes," he observes, "we require standardized methods to ensure that the results we produce are valid. Because Biobanking is only a few years old, until now, we have not had those standardized measures in the training of highly-skilled technologists. Until now, different medical labs have trained their own staff members according to their own methods."
Schacter reports that the team that he was working with completed the standardized course in early January and posted it online worldwide. "The course serves as a benchmark qualification for the skills required to direct, manage and maintain a biobank for tissues required in biomedical research and animal or environmental research," he explains. "It is a new instrument to improve the quality of biobanking, which is essential for progress in biomedicine and science generally."
He adds that the first five applicants– three in the United States and two in Hong Kong – successfully passed the exam in April.
(QBRS certificate holders are required to revalidate their standing every three years through continuous education.)
The ISBER award, he notes, was supposed to have been presented in April at the AGM scheduled for Anaheim but, due to the pandemic, the conference was changed to a virtual affair in May. Schacter expects that the award will be mailed out to him.
He was previously honoured seven years ago by the Canadian Friends of the Hebrew University. Schacter is a past president of the Winnipeg chapter and is still a member of the national board. He played a leading role in establishing a collaborative research project between the Hebrew University and the University of Manitoba investigating Fetal Alchohol Spectrum Disorder (FASD).