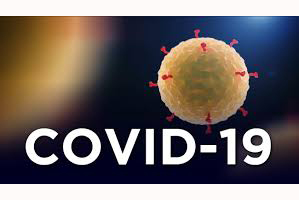 By BERNIE BELLAN
(Posted March 13, 5:00 pm, updated March 14, 15, 16, 17) As governments, businesses, and organizations throughout the world assess just what steps are necessary to take in order to halt the spread of the Coronavirus (COVID-19), Jewish organizations in Winnipeg have also begun to adopt new measures in reaction to the extraordinarily swift spread of the pandemic.
 Posted Tuesday, March 17
2020 JFM Luncheon in support of the Women's Endowment Fund cancelled
The following statement was issued by the Jewish Foundation of Manitoba this afternoon:
It is with profound disappointment that we announce the cancellation of the 2020 Jewish Foundation of Manitoba Luncheon in support of the Women's Endowment Fund.
Due to an abundance of caution concerning the COVID-19 virus, the Foundation feels it is our responsibility to be proactive, and conscious of the safety and well being of our community during this unprecedented time.
We would like to thank all of our generous sponsors and ticket holders for your gracious support! In the coming days, JFM staff will be reaching out to everyone who has purchased tickets or given sponsorship.
48th Annual Rady JCC Ken Kronson Sports Dinner Cancelled Due to Ongoing Coronavirus Pandemic
In an effort to mitigate any potential spread of the Coronavirus (COVID-19) illness, the 48th Annual Rady JCC Ken Kronson Sports Dinner has been cancelled. It was scheduled to take place Tuesday, May 12, 2020, at the RBC Convention Centre Winnipeg.
"The health and safety of our supporters and our community is paramount," said Al Greenberg, 2020 Rady JCC Sports Dinner Committee Chair. "While we are all extremely disappointed, this was a simple decision to make. We must do our part in the global fight of curbing this pandemic."
This will mark the first time in its 48 year history the annual fundraiser will not be held.
"We will be directly contacting all of our ticket purchasers and sponsors in the coming days to let them know what their options are going forward," said Greenberg. "For now, we ask everyone to stay safe and maintain social distancing."
The event was to feature NHL Commissioner Gary Bettman as its keynote speaker with Carol and Neil Duboff as this year's Sports Dinner Honourees. Title Sponsors were Paul Winestock and Brendan Rodgers of RBC Wealth Management Dominion Securities.
The annual event – the largest of its kind in Manitoba – raises funds to enable the Rady JCC to provide scholarships, camperships, and community service programs for those in the community who need them most regardless of financial situation, ability, age, or cultural background.
Posted Monday, March 16 4:30 pm:
In the latest developments the Rady JCC and the Shaarey Zedek have now shut down operations completely – except for the day care operations run by the Rady JCC. Here are emails received from Rob Berkowits, Executive Director of the Rady JCC and from the Shaarey Zedek:
I am sharing information about the ongoing status of the Coronavirus (COVID-19) pandemic as it relates to all Rady JCC operations going forward. Please remember the health and safety of our Rady JCC members, stakeholders, and staff must be our top priority with every decision our Board of Directors make.
Over the last 72 hours, multiple new cases of COVID-19 have been identified throughout Canada including here in Winnipeg. The Manitoba Health Minister is suggesting that citizens do not partake in large public gatherings where the risk of COVID-19 spread can increase. We are also anticipating the provincial and federal governments to make announcements shortly calling for the closure of all non-essential services.
As of 3:00 p.m. Monday, March 16, 2020, we have shut down all Rady JCC operations for the foreseeable future. All off-site Rady JCC programming is cancelled/postponed until further notice as well.
From the Shaarey Zedek:
In consultation with staff and our Board Executive, it has been decided that as a precautionary measure we will be Closing Congregation Shaarey Zedek effective immediately for all Services and Programs scheduled to be held in our synagogue.
The building itself will remain open but operating on a limited staff basis. The reduced operating hours for the building will be 7:30 a.m. to 6:30 p.m. Our Rabbis and Lay Clergy will be here for consultation and can be reached as follows:
Posted Friday, March 13:
On Thursday, March 12 the Jewish Learning Institute (of Chabad Winnipeg) issued an email announcing that an event that was to take place on Wednesday, March 18, a "Challah Bake", was now being taken "online" instead.
The email stated that "In light of the recent developments regarding the Coronavirus (COVID-19), and following recommendations from Canada.ca guidance documents, we have decided to take the Challah Bake online.
"The event will be streamed live at the original date and time, at 7:00 pm on Wednesday, March 18. Now everyone can participate from the comfort and safety of their homes. All ticket holders will receive an email on Wednesday morning with a link to the live feed."
On Friday, March 13, the Jewish Heritage Centre of Western Canada announced that the Kanee Lecture, which was to delivered by Daniel Gordis on May 13, has been postponed until the fall. JHCWC Executive Director Belle Jarniewski explained that Gordis is currently in Israel and, as flights from Israel have been drastically curtailed for the time being, the decision was taken to postpone the lecture.
The Jewish Federation has been in constant contact with Jewish organizations – as events have been fast moving. One of the first cancellations announced by the Federation was the March of the Living, which was scheduled to take place beginning April 21 in Poland. Elaine Goldstine, CEO of the Federation, said that she was sad to have to tell the 24 students who had signed up from Manitoba that this year's march had to be cancelled.
In an email sent to this paper Friday morning March 13, Goldstine wrote that "We do have a plan moving forward. The campus ramped up cleaning procedures as well. We sent a email to our staff and to our beneficiary agencies about staying home if sick, wash hands more frequently, etc . Campus has provided disinfectant wipes for all offices."
Later in the afternoon Goldstine issued an email, which said in part: "I want to assure you that we are taking proactive measures to ensure that the Asper Jewish Community Campus and the facilities contained herein are safe, clean and that there are protocols in place to ensure that they stay that way. There are currently no plans to close the facilities to visitors, however, certain programs and events may be rescheduled or canceled. Updates pertaining to community programs or events will be communicated by their respective planners."
The Shaarey Zedek did not cancel Saturday services, although the synagogue did issue this notice:
Services
We are still planning for Shabbat Services (including our Family Service) to be held here tomorrow morning and for the immediate future. There will be some modifications during the services to reduce personal contacts including holding the services in the Sanctuary which provides for more social distancing (more room to spread out). We have created new copies of our Shabbat Siddur. We will provide brand new Kippot for those that require them and ask that you keep them for your personal use. Do not return them to the basket! Daily Minyans are still being held.
Shabbat Kiddush
Services will be followed by our traditional Kiddush as usual. However, there will be some modifications, most notably being that our serving staff will be responsible for providing the food as opposed to the usual practise of everyone helping themselves. This provides an extra layer of protection for each one of us.
The Rady JCC has canceled all cultural programming. On Friday afternoon, March 13, Rob Berkowits, Executive Director of the Rady JCC, issued the following email (abridged): Today, we have made the correct decision to postpone/cancel all events effective now until April 28, 2020. As of right now, the Fitness Centre will remain open.
The Winnipeg Jewish Theatre has postponed its next production, "Narrow Bridges", which was scheduled to open March 28. It is now slated to run next year.
We contacted Faith Kaplan of the Adas Yeshurun-Herzlia Congregation to ask whether the Caroline Glick lecture, scheduled for May 4, has either been postponed or canceled. As of the time of writing this, no decision has been taken.
As further updates occur, we will post them to this website.
Posted March 14: We have been advised that a program planned for Sunday, March 15 celebrating the legacy of Jews & chess in Winnipeg, which was to have taken place in the Multipurpose Room of the Asper Campus has now been canceled.
In response to a query sent to a spokesperson for the WRHA asking about any measures that might have been implemented at the Simkin Centre (as well as any other PCH's under the supervision of the WRHA, we received the following response:
Our WRHA Long Term Care program is in regular communication with all Long Term Care facilities in Winnipeg. We connect regularly to remind and reinforce with all these facilities to follow the outbreak management and influenza management protocols that are already in place as standard operating procedures in response se to COVID-19.
In addition, we have enacted Incident Command in Long Term Care which includes regular conference calls and communication with all facilities to ensure all facilities remain fully up to date on COVID-19 information, and to promote a consistent approach in their address of concerns related to COVID-19.
Visitor restrictions are in place as per Public Health direction. Group recreation activities are also being limited in accordance with the social distancing guidelines. Staff screening continues to take place through our regional occupation health officers.
Staff are being reminded to follow standard infection prevention and control protocol (such as regular hand washing, and staying away from work when sick) to promote the safety and health of the residents we serve.
Updated Sunday, March 15: We just received an email from Laurie Cerqueti, CEO of the Simkin Centre, asking me to let readers know they do not want visitors there.
The Gwen Secter Centre had originally planned to remain open and continue offering programming –  to members only. But, on Sunday, March 15, we received the following email from Gwen Secter Becky Chisick, informing us of a change in plans: "
n response to COVID-19, Gwen Secter Creative Living Centre will be cancelling all programming. The Wednesday program will be cancelled until after Passover. All exercise programs, concerts and social programs are cancelled until April 6 (for now). We will reassess and provide updates as we have them Operating hours will be reduced in order to limit traffic and third party services. At Gwen Secter we are talking all necessary precautions to ensure everyone's health and safety.
"The kitchen will continue operations. Kosher Meals on Wheels will run and we will continue to accept your Passover catering orders.
"Our staff will still be in the building and available to answer questions.
"Thank you & be well!"
Updated March 16
The Winnipeg Jewish Theatre announced that its upcoming production, "Narrow Bridge", which was slated to open March 28, has been postponed until next year. Here is a portion of the WJT announcement:
"In order to contribute to public health efforts, we have decided to cancel the upcoming run of Narrow Bridge by Daniel Thau-Eleff and move its world premiere into our 2020-2021 season. Narrow Bridge will replace the previously announced production of Trayf by Lindsay Joelle from March 4 – 14, 2021.
"During this time our administrative operations will continue, with staff working from home where possible. We will continue to check our office voicemail and email on a daily basis Monday – Friday. The box office will be contacting all ticket holders for Narrow Bridge to ensure that they are aware of the cancellation."
Sunday, March 15, Gray Academy issued the following notice on its Facebook page: "Monday, March 16, will be our last day of in-class learning until Passover Break.
"Tuesday, March 17 and Wednesday, March 18 will be In-Service days. Teachers and staff will use this time to put plans and processes into action for remote learning for all grades.
"Remote learning will begin on Thursday, March 19 for all grades."