Winnipeg South MP Jim Carr answers questions about his positions on Israel and antisemitism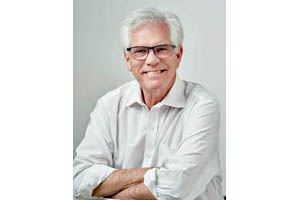 By BERNIE BELLAN On July 23 I spoke with Jim Carr, Member of Parliament for Winnipeg South Centre and Minister without Portfolio in the Federal Cabinet (also special representative to the prairies). I began our conversation with an explanation why I was asking to speak with Minister Carr at this particular moment:
"There are two different angles to me wanting to interview you, Jim. One is Canada's position re Israel and the Palestinians. The other is the summit on anti-Semitism.
"The first question that I have for you is prompted by a phone call I had from the representative of a national Jewish organization who thought you have been unduly quiet when it comes to giving any kind of a point of view on Canada's position vis-à-vis Israel and the Palestinians, especially as it relates to the recent war. What do you have to say to that?"
Carr: "My position is the government's position, Bernie. I'm a member of the Cabinet. We speak with one voice. The advocacy that I offer is with my colleagues as a member of the government, but the public expression of Canada's point of view is the same view that would be expressed by all members of government. We continue to be steadfast allies of the State of Israel and we believe in Israel's capacity and Israel's ability to defend itself.
"We work toward a two-state solution and that does not represent a change in Canadian foreign policy vis-à-vis the Middle East. That's what Canadian foreign policy has been for a long time now and across different governments.
"It's one I share, so the government's position as would have been expressed by the Prime Minister or by Minister Garneau (Minister for Foreign Affairs) is also my position.
"I would add something else. Every position I take as a member of the government is informed by who I am as a person, as an individual, and the values and the perspective how I see the world – the larger world, my own community, and that is very much molded by my Jewish upbringing, my Jewish values, my Jewish culture. So, not only on questions of Israel and the Middle East, but also on questions of social policy, of inclusion, on diversity – all those ways of looking at public policy are informed by the fact that I'm Jewish – and proudly so, and have been personally the object of anti-Semitism in my lifetime.
"I understand the anxiety felt in our community, so I think it's very important that I make that point that the views of the government are views that I share – and all of my views are informed by being Jewish."
JP&N: "Following up on that then, how would you respond to the suggestion that, while other members of your caucus – and the government, referring to the Cabinet, were fairly outspoken in defense of Israel – you were quiet?"
Carr: "I wrote a letter to the Jewish Federation that detailed my own experience with anti-Semitism, with my own steadfast support of the State of Israel. I've never made a secret of that.
"You also know that I am a founding member of the Arab-Jewish Dialogue in Winnipeg and that I share with that group a belief that a two-state solution is the path we ought to be on.
"Canada has a long history of diplomacy in the region. My goodness, it dates all the way back to peacekeeping and Lester Pearson. We have experience, we have diplomatic credentials. Minister Garneau has already visited the region.
"We are available to those who are interested in knowing about how my Jewish values inform all kinds of issues, but it's important to say, Bernie, that the government's expressions of policy are ones that I share because I'm a member of government. That's the way our system works and that's the way I feel comfortable expressing the government's point of view.
"The time for personal expressions of policy is within caucus or Cabinet, but I'm very comfortable with how the Prime Minister himself – just two days ago, was very articulate on the subject of anti-Semitism and our support for Israel."
JP&N: The Minister of Citizenship of Immigration (Marco Mendicino) has come out quite forcefully in defense of Israel. Do you see that as being in any way in conflict with the government's position?"
Carr: "No. I'd be very surprised if anything he would have said would have been offside the government's position. He and I and others are very in tune with the thinking in our Jewish community. Let's also remember that there are very many opinions within your community – and you have reported on that yourself.
"Again, there is a very important point to make: When it becomes the official policy of a government, a minister – that would be me, when it comes to values and respecting points of view, much of my world view is formed by the fact I have been raised in a Jewish home, in a Jewish community, have been very close to the State of Israel – and continue to be, but also understand that peace and a two-state solution is the value we're trying to achieve."
JP&N: "Turning then to Irwin Cotler's Summit on Antisemitism, which was followed by one on Islamophobia – interesting juxtaposition there – one following on the heels of another, do you see anything substantive coming out of these various summits?"
Carr: "I do. I see an anti-racism strategy – and it comes at a moment when the country is so sensitive to crimes of hatred and the moment is a very tender one for communities across the country, and I understand the sensitivity that's being felt in the Jewish community and in the Muslim community now because of these horrible acts of hatred and the response to them has to be coordinated. It has to be rooted in the security of these communities.
"You will know that we announced a further $6 million investment that will apply in our own community to places of worship so that security and infrastructure can be bolstered – which is very important because people are insecure, especially I think young people. I am, because of the role I played in recruiting Argentinean Jews to Winnipeg – that is a particularly important story for me: many Jews coming to Canada, looking for the freedom to live their lives as Jews now have to contend with this latest outbreak of intolerance and hatred, which is utterly unacceptable.
"As for the Government of Canada – on the security front, on education, on coordinated action, on internet hatred – it's all coming together now. I think it's a moment now where all Canadians understand, whether their particular group has been the object of hatred or they observe it as Canadians who care, know it's time for coordinated action and we're seeing it now."
JP&N: "Referring specifically to the internet, which is the source of so much of the hatred that we're seeing – I watched the presentation of the inter-parliamentary conference on anti-Semitism, where (Montreal MP) Anthony Housefather and (US Congresswoman) Debbie Wasserman Schultz, and several other representatives from parliaments around the world participated. It seemed there was a frustration they all felt reining in social media. I don't know that any government has found a particularly effective approach to trying to legislate that. Do you see anything that can be done that's realistically feasible and that can rein in the kind of hatred that's so pervasive on the internet? They (parliamentary representatives) talked about the "Whack a Mole" problem where you clamp down on one area of the internet and another one springs up. Do you see any way of controlling that?"
Carr: "There is a balance in a free society – you know that as well as anybody. We have to safeguard for people to speak freely, but it has limits that are defined in law. The Charter speaks to them. There are pieces of legislation that speak to them, and the balance is something that one is always searching to find, but I think you would find that there is a consensus among many Canadians that when you are inciting people to take the law into their own hands and to stimulate violence against an identifiable group and for hatred against these groups to be perpetrated is a value that Canadians abhor and to find that balance between freedom of speech and the necessary safeguards to make sure that doesn't become far more dangerous that we have seen playing out on the internet is where the discussion is joined."
JP&N: "Okay, this has been interesting. I have to note though that your Conservative challenger in the next election is, once again, going to be Joyce Bateman (for the third time).
"Since I know both of you I have to say that I have nothing negative to say about either one of you. I find you both to be capable, likable individuals. I just find it interesting that the Conservatives are going back to a candidate who's lost twice to you. But what's your situation going to be? Are you going to be campaigning full out?"
Carr: "Yes, as full out as the moment will allow, and that will depend on where we're at when the writ is issued, but I never underestimate an opponent and it's a huge mistake for any candidate to do that. Joyce Bateman will run hard, she'll run – I'm sure, an ethical campaign. I have no reason to think she won't. We'll run on our platform, on what we've accomplished, on what we hope to do for the people of Winnipeg South Centre in the next mandate.
"I'm in that school of politicians, Bernie, where you never take anything for granted, you take your opponent seriously, and you treat them with respect."
JP&N: " I have to ask you though about the Green Party MP (Jenica Atwin) who defected to the Liberals. To me there was an element of hypocrisy in the Liberals accepting someone who had been so critical of Israel when you just said yourself that the Liberal Party position is fully supportive of the State of Israel. I know she walked back some of her comments, but it would seem to me to sort of reflect a willingness of the Liberals to try and be all things to all people all the time. How would you respond to that?"
Carr: "When you're a member of caucus you have your conversations in caucus meetings that are privileged and when you walk out of caucus you talk about policy that caucus and the government formulated. That's the way it works and that's the way you maintain discipline in any caucus. If, over time, a member of caucus believes that their view of policy or their view of the world is sufficiently offside with what the caucus's position is, then they have to have a long conversation with themselves. If you have difficulty aligning yourself with the view of the caucus, then you have to determine whether you want to be a member of that caucus."
JP&N: "I would be remiss if I didn't ask the question that has been top of mind for so many people – which is about your health. What can you tell our readers about your state of health?"
Carr: "I continue to receive treatments. They're going very well. My energy level is good. I'm optimistic. I have been working hard – in a very odd environment – like everybody else, with a computer on the second floor of my house for the last 18 months. I'm looking forward to the campaign. I feel energized by it. I have been, since the day when I made my (blood cancer) diagnosis public which, by the way, was the day after I knew about it, surrounded by goodwill and all kinds of wonderful expressions of support. I'm very grateful for that. I feel ready for the campaign ahead. It's an honour and a privilege to represent the people of Winnipeg South Centre I and look forward very much to representing them again."
Congregation Etz Chayim says good bye to 123 Matheson Ave.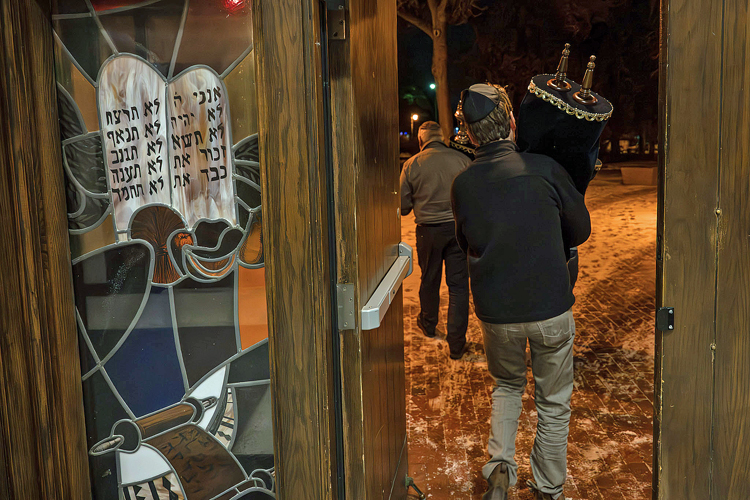 By BERNIE BELLAN After 71 years of serving as the home for first the Rosh Pina Synagogue, then for the past 21 years as the home for what was the merger of three different congregations – Rosh Pina's, along with the Bnay Abraham and Beth Israel, the Etz Chayim Congregation held its final service on Wednesday, November 29.
You can read the story by CJN writer John Longhurst elsewhere on this site (https://jewishpostandnews.ca/rss/congregation-etz-chayim-in-winnipeg-says-a-bittersweet-farewell-to-their-old-building-as-they-prepare-to-move/) along with our earlier story about the sale of the building to an Eritrean Church (https://jewishpostandnews.ca/faqs/rokmicronews-fp-1/former-congregation-etz-chayim-synagogue-building-to-become-eritrean-orthodox-church/), but here are some pictures from the final service.
(Photos courtesy of Keith Levit)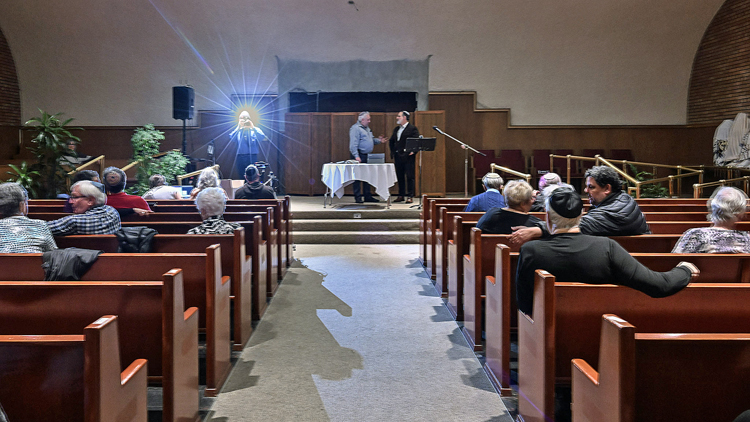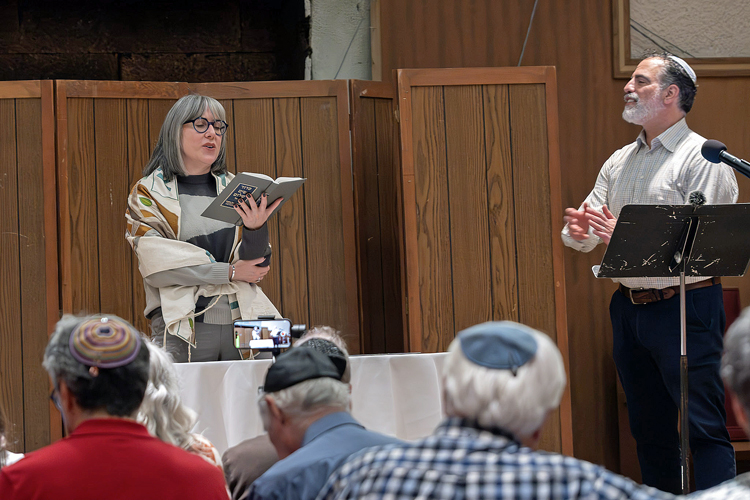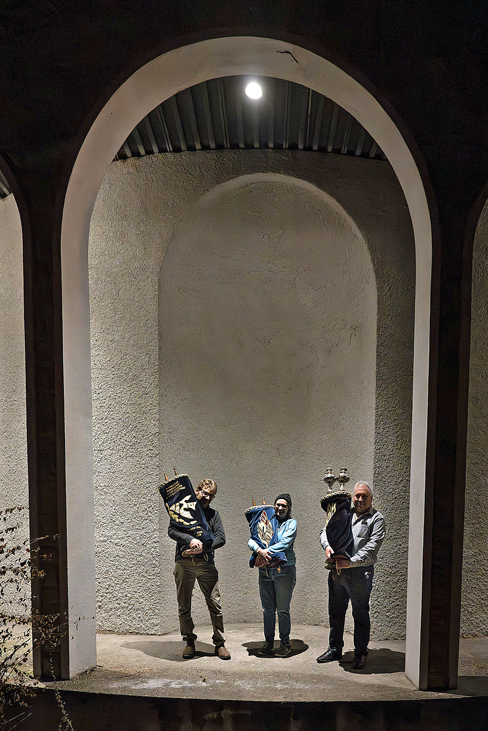 Israel report by former Winnipegger Bruce Brown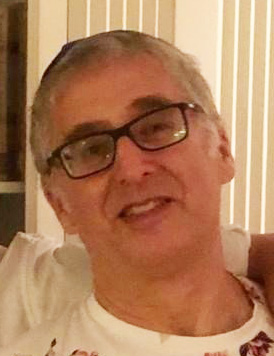 By BRUCE BROWN (posted Nov. 28/23) Was driving home from work the other day.  Pre-ceasefire.  Left the office early to reduce driving time in the evening hours.  Hamas likes their 6PM missile barrage and I'm honing my missile-avoidance routine.
 
Was listening to talk-radio… but kind of had enough of the news.  Too much war talk and its getting a bit overwhelming.  So switched to Spotify and up popped Supertramp – the Logical Song.  For sure how 'wonderful, beautiful, magical' life once felt.  Before Oct 7th.  Before Hamas. 
 
Then, as if on cue.  I gaze towards the sky.  And saw missiles flying overhead.  At first it didn't really click. And then.  Yikes!  I quickly switched back to the news.  Where, in a very calming voice, they were announcing areas under missile attack.  Which is another reason to listen to the radio while driving during war – real-time information.  Lesson learned.
 
Suddenly my smartphone's flashlight started flashing.  Which was pretty darn cool!  And there I was, on Star Trek.  Standing on the bridge.  Even recalled the vessel number – NCC-1701. There I was with Captain Kirk.  No!  I was Captain Kirk.  Dr. McCoy by my side.  Sulu and Chekov at the controls.  The Klingons were attacking.  And Mr. Spock -standing to the side- was calmy advising the attack coordinates.  No Wait!  That was the radio announcer.  Seriously.  This all took place within a split second in my over-active imagination.
 
The flashing continued.  Then I realized my cellphone was communicating with me.  Warning of danger.  I have the Home Front Command application which sounds an amazingly loud alarm during a missile attack in my area.  But changing between the radio and Spotify prevented the siren from going off.  So instead, the phone activated my flashlight.  Sending out an S.O.S.  Now how neat is that!  In a geeky sort of way.  Like for someone who imagines himself on Star Trek during a real-life missile attack.
 
Then.  Reality set in.  There were Home Front Command instructions to follow.  Momentary-panic set in.  Where was my wife.  To tell me what to do.  Like she always does…but that's another story.  This time I wanted her there, instructing me. 
 
All these thoughts racing through my mind in milliseconds.  As I calmly slowed the car and veered to the shoulder.  Like other cars around me.  I put on the blinkers.  More flashing lights but the bridge of the U.S.S. Enterprise now a distant thought.  Looking both ways I left the car and hopped over the road- barrier.  Moving away from the car.  Although probably not far enough.  Because there was a steep decline just below.  It was getting dark and, suffering from poor night vision, I didn't want to trip and hurt myself.  I heard my son laughing at me. "Nerd!" he called out.  But that was just my imagination.
 
I should have laid flat.  Prostrating myself for maximum protection.  But it rained earlier that day, the ground was wet and I didn't want to get muddy.  '"Nerd!"  This time it was my daughter in my mind's eye.  "Okay," I said to no one in particular.  "I'll squat."  Good enough…but not really.
 
The family in the car ahead were huddling together but too close to their vehicle.  I shouted for them to move further away.  But they didn't react.  Probably didn't understand me, especially given my still heavily accented Canadian Hebrew.  This time I heard both my kids.  Teasing me – thirty years and still talk like an immigrant!  "Hey, they just don't hear me."  I said to the darkness.  Otherwise it was very moving seeing the father crouching down on top of his brood, in a protective sort of way.  "Isn't that touching." I said to my wife.  "For sure." She said somewhat sarcastically in the back of my mind, "I know you'd do the same."  
 
Then it was over.  The sky went quiet.  People returned to their cars.  The nestled family broke apart and entered theirs.  We should have stayed in place several more minutes.  Ten minutes is the recommended time.  But it was dark.  Getting late.  Also a bit cold.  I just wanted to get home.  Back to the real chiding of my kids and to my wife… somehow longing for her ordering me about.
 
A few minutes later my wife called.  Making sure I was safe.  And then routine set in.  "Don't forget to pick up some milk and bread from the corner store."  She instructed me.
 
Um Israel Chai
 
Bruce Brown.  A Canadian. And an Israeli.  Bruce made Aliyah…a long time ago.  He works in Israel's hi-tech sector by day and, in spurts, is a somewhat inspired writer by night.  Bruce is the winner of the 2019 American Jewish Press Association Simon Rockower Award for excellence in writing.  And wrote the 1998 satire, An Israeli is….  Bruce's reflects on life in Israel – political, social, economic and personal.  With lots of biting, contrarian, sardonic and irreverent insight.
 
Jewish community holds solidarity rally November 25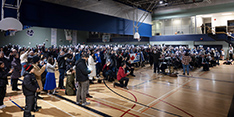 The Jewish Federation of Winnipeg held a rally in support of Israel on Saturday evening, November 25.
A number of speakers addressed the crowd of 800, including Rabbi Yosef Benarroch of Adas Yeshurun-Herzlia Congregation; Members of Parliament Ben Carr & Marty Morantz; Yolanda Papini-Pollock of Winnipeg Friends of Israel; Paula McPherson, former Brock Corydon teacher; and Gustavo Zentner, President of the Jewish Federation.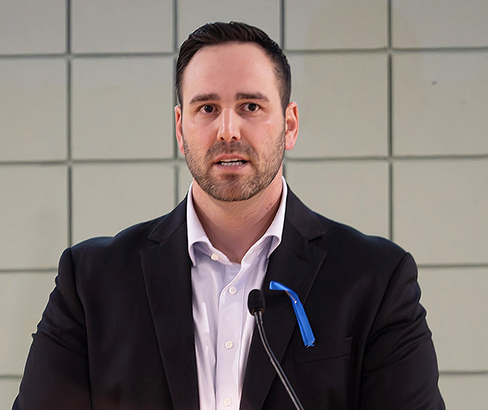 Click here to watch Ben Carr's remarks: https://www.youtube.com/watch?v=crfREGNRKfg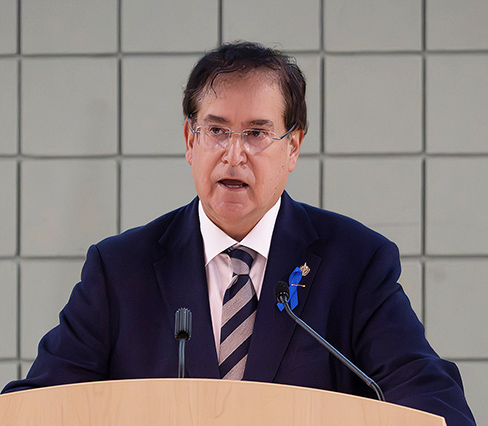 Click here to watch a video of Marty Morantz's remarks: https://studio.youtube.com/video/zHzC-iaqivg/ed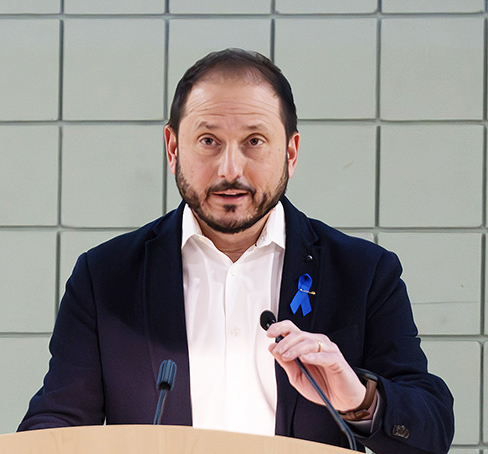 Click here to watch a video of Gustavo Zentner's remarks: https://www.youtube.com/watch?v=L3M_cCYuLgs