A life snuffed short: 49 years ago a brilliant young med student by the name of Aron Katz drowned in the Whiteshell in the course of saving his own younger sister herself from drowning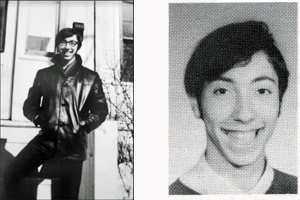 By BERNIE BELLAN On July 21 I received an interesting email from someone by the name of Reid Linney that immediately aroused my interest.
Here is what Reid wrote: "Hi, I'm a member of St. John's High School's Class of 1969. We celebrated the 50th anniversary of our graduation in 2019 and embarked upon a fundraising effort for an annual scholarship. The scholarship honors our classmate, Aron Katz.
"In 1973 he gave his life while saving his sister from drowning.
"Aron was in med school at the time.
"Our class, and members of Aron's family, raised enough money to fund an annual scholarship of $2,500.
"It's awarded to a graduating student who shows academic promise and exhibits both personal courage and empathy for others.
"On Tuesday, August 16, at 9:00 am we'll be meeting at the school to install a memorial plaque on the Alumni Wall.
"If you have any interest in joining us, please feel free to do so…
"Cheers,
"Reid Linney"
Reid's email intrigued me. I admit though that I had never heard of Aron Katz, although he would have been only two years older than me at the time of his death. I responded to Reid:
"Hi Reid,
"This is a very poignant story. It reminds me of another story – also about a St. John's student who died tragically around the same time (in 1971). Her name was Rebbie Victor. (She was shot by accident by another student in a prank gone terribly wrong because no one realized they were playing with a loaded gun.)
"I wrote about her in 2020 and that story really resonated with readers…
"Regards,
"Bernie Bellan
"Publisher,
"The Jewish Post & News"
Attached to Reid's email was the text of the plaque that will be dedicated on August 16:
ARON KATZ
1951-1973
Graduating Class of 1969
Aron was an exceptional young man of great intellect and even greater courage, who in the summer of 1973 was about to begin his third year of Medicine at the University of Manitoba. He gave his life while saving his younger sister from drowning during a camping trip in the Whiteshell and was posthumously honoured for his heroism with Canada's second highest award for bravery—The Star of Courage.
Incredibly bright, unselfish, kind and humble, Aron was the second youngest of seven children who grew up under very modest circumstances in an old wooden clapboard house on Alfred Avenue. He had an exceptional thirst for knowledge and was a valued member of St. John's High School's "Reach for the Top" team, a televised, academic quiz show in which the best and brightest from Winnipeg high schools competed. Aron made friends easily, loved sports and was a huge Jimi Hendrix fan. He dreamt of being a doctor one day in order to help others and had just completed the first half of his medical degree.
At their fiftieth anniversary reunion, Aron's fellow graduating classmates from 1969 (Room 333 – The Theatre Room) decided to honour him in perpetuity with an annual scholarship in his name, recognizing a graduating student each year who best demonstrates academic promise and exhibits empathy for others; in particular, one who has shown extreme courage when faced with a significant challenge in their life. Donations were made by twenty-six members of that class, together with Aron's five surviving siblings
Aron Katz left this world much too soon. May his memory and legacy last forever. God bless him.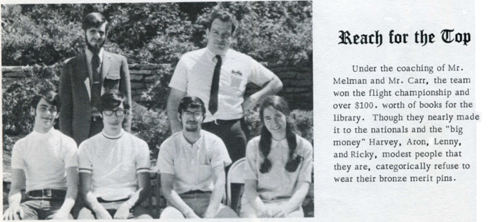 The above  photo from the 1969 St. John's yearbook shows Aron Katz (seated, second from left), with the other members of the school's Reach for the Top team, along with their two coaches.
The caption in the yearbook only gave first names and, while I recognized two of Aron's teammates: Lenny Leven (seated to Aron's left) and Ricky Kraut, along with Bernie Melman (standing, right), who went on to become vice-principal of Joseph Wolinsky Collegiate, I wasn't sure who the "Harvey" in the photo was. After running an OCR program on the St. John's yearbook, I discovered that Harvey was Harvey Koffman – who was the only Grade 10 student on the team.
I was also pretty sure that the "Mr. Carr" in the photo must have been Alex Carr, brother of Jim and Robert, but it was only after I confirmed that with Fern (Zamick) Carr, Alex's wife, that I could write with assurance that it was indeed Alex Carr.
Interestingly, after I emailed Fern Carr, asking her about the photo, she responded with her own story about herself having been on the Gordon Bell provincial champion Reach for the Top team.
Here is what Fern wrote:
"Al taught at St. John's from 1967 – 1999, and besides being Aron's coach, was his chemistry teacher. I showed him the photo and it really brought back memories – thanks.
"You know, I was on the RFTT team (as a student from Gordon Bell) while Al was the St. John's coach. We probably unknowingly were at the same tournaments together. Another coincidence is that Al's Baba Leibe lived directly across the street from my baba and zaida on St. Anthony. We both visited our respective grandparents every Sunday, again though, before we knew each other."
Reid Linney had also attached a brief clipping from the Canadian Press about Aron's death:
"PINAWA, Man. (CP) – Aron Katz, 19 (Ed. note: he was actually 21), of Winnipeg, saved his 14-year-old sister Marian (Ed. note: her name was Miriam) from drowning Tuesday in Big Whiteshell Lake but lost his own life. RCMP said when the girl ran into trouble swimming, the youth pushed her to several other swimmers, then drowned."
Once I finished reading Reid's email, along with a couple of the attachments he sent, I set out about trying to learn as much as I could about Aron Katz. I've noted before that nothing resonates more with readers than learning of a young life – full of promise – snuffed out suddenly and totally unexpectedly.
Subsequently, I was able to find Aron's obituary on newspaperarchive.com:
ARON KATZ
"On July 10, 1973 accidentally in Whiteshell Provincial Park, Aron Katz, aged 21 years, dearly beloved son of Mr. and Mrs. I. Katz of 497 Alfred Ave, and precious brother of Shirley, Dr. Saul, Matylda, Ann, Ronia (Mrs. Larry Epstein) and Miriam. Services were held July 11 at the Chesed Shel Emes and interment in the Hebrew Sick Benefit Cemetery. Aron was a third year student at the University of Manitoba Medical School. In lieu of flowers, contributions to a memorial fund may be sent to the University of Manitoba Medical School."
I was also told that two of Aron Katz's good friends were David Manusow and Gerald (Yosel) Minuk – both of whom had been schoolmates of Aron's at St. John's, also colleagues of his in medical school.
David Manusow told me that he had written a tribute to Aron on the occasion of the 50th anniversary of his St. John's graduating class's reunion. David sent me the text of his tribute:
Aron Katz
(1951 – 1973)
Written and delivered by David Manusow on Saturday, August 17, 2019
"This is dedicated to the memory of our dear classmate and friend, Aron Katz, who died accidentally in the Whiteshell on July 10, 1973 while saving his younger sister from drowning.
"It would be remiss of me to try to improve upon the eloquent tribute to Aron written by his sister Shirley that Danny (Bronstein) just read, but I would like to elaborate on some points, as well as share some personal reminiscences.
"Aron was the second youngest of 7 children, all academic stars, who grew up under very modest circumstances in an old, white 2-1/2 storey wooden clapboard house on Alfred Ave. (Many years later, I still recall Aron complaining that the sound of mice scurrying about in its walls interfered with his studying!)
"As you his classmates know, Aron was extremely intelligent, unselfish, kind and humble. He had a thirst for knowledge and acquitted himself well as a member of the Grade 12 'Reach for the Top' team. He was also a huge fan of Jimi Hendrix and Cream.
"While we were friendly in high school, we didn't really become close until university. We shared the same aspirations and took most of our pre-Med courses together. I can remember studying Organic Chemistry through the night with him out at the Fort Garry Campus, as well as a frigid winter evening in Kildonan Park triangulating stars for our Astronomy course. Because I didn't have a car, Aron would pick me up in his family's huge black 1955 Buick Roadmaster to write our exams.
"After we were both accepted into Medicine in the fall of 1971, we became even closer. We sat beside each other in lectures, and took all of our labs and spares together. We also car-pooled together that first year (along with Yosel (Minuk) and Morley Shatsky). At the end of that year, Aron bought a brand new Datsun 510 4-door sedan (navy on white) for the then-princely sum of $2,300.00. He was immensely proud of that car and loved driving it.
"With the demise of that car pool after first-year, Aron and I decided to 'go it alone.' "Always considerate and never one to complain, Aron travelled at least 2 miles out of his way in the opposite direction each day to take me to and from school. I have fond memories of spending the occasional Friday afternoon at the Balmoral Hotel bar with Aron, reviewing our 'surface anatomy.'
"I can also recall when Aron and I, and his longtime sweetheart Lorraine Shapiro, celebrated after the Xmas 'Comprehensive' in 2nd year by going to the old downtown Met to see the movie, 'The Stewardesses' (in 3D, no less!). Unbeknownst to us, and much to our collective embarrassment, it turned out to be an X-rated pornographic movie that was subsequently banned. Incidentally, at least a third of our 2nd year Med School class happened to be there as well that evening, celebrating!
"Aron was an extremely good student, and at the age of 21, had just completed his 2nd year in the U of M's Faculty of Medicine. He had spent his first and was just starting his second summer in the Medical Microbiology Dept. working on the Australia antigen/Hepatitis B virus. He enjoyed medicine and was looking forward to beginning his 3rd year in September, 1973.
"Always an avid camper, in early July Aron took his little sister Miriam camping at Big Whiteshell Lake and well, now you know all the rest. I received a call that evening from Morley Shatsky (who lived across from Aron) informing me that Aron had drowned. The next day, Aron's only brother Saul contacted me, requesting that I be a pallbearer. It was the saddest, most emotional funeral I have ever attended.
"And thus it all ended. I would now ask that you all rise for a minute of silence to remember our dear friend and classmate, Aron Katz, a young man of great intellect and even greater courage, who left this world much too soon.
"May his memory and legacy last forever.
"Thank you."
I also heard from Gerald (Yosel) Minuk, who told me that he had only a few things to add to what I had already gathered:
"Thanks for the opportunity to contribute to your story on Aron Katz (z"L) but I'm going to disappoint you. I'm afraid that over the past 50 years since his passing, only three of my memories remain.
"The first was as his classmate at St John's high school where I remember being amazed (and somewhat envious) of the wide breadth and depth of his knowledge. That impression, which was shared by his classmates and the entire school, was supported by the fact that the success of the school's 'Reach for the Top' team largely rested on Aron's shoulders.
"The second memory was as a member of his university carpool where Aron would often recount with much pride the various accomplishments of his family (but never himself). "Aron was particularly proud of his older brother who I believe was in medical school at the time and went on to become a highly regarded emergency physician out east.
"Finally, as mutual members of the medical school's Class of 75, I recall how sad it was to learn of Aron's passing. Not only for his family but also for the discipline of Medicine itself. Aron was one of those fortunate individuals who had been gifted with both exceptional knowledge and compassion, attributes that are essential to becoming an exceptional physician.
"In closing, I might also point out the serendipity as to how Dr Eadie's account of a drowning came to Reid's attention. Shortly after my wife and I had purchased our cottage at Big Whiteshell lake in the early 1990's, an elderly lady was going door to door selling an anniversary book of the lake that contained stories submitted by lake cottagers. I purchased a copy and it sat on our bookshelf for several years until my wife decided to thumb through it. On reading Dr Eadie's submission, she asked if the story could be about my friend the medical student who had drowned while saving his sister that I had once told her about. My initial reaction was that it couldn't be as I was under the impression that Aron had drowned at Winnipeg Beach or perhaps Gimli but on reading the story, I realized it might be Aron. So when Reid decided to pay tribute to Aron by establishing the Aron Katz Memorial Scholarship at St. John's High School, I sent Dr. Edie's story to Reid." (Ed. note: Subsequent to publishing this story in the August 3 issue of The Jewish Post & News, Reid Linney was able to get in touch with Dr. Eadie's daughter, Sheelagh. Sheelagh said that, while the story of Aron Katz's drowning was eerily similar to the drowning about which her father wrote, it is almost certain that Dr. Eadie wrote about a drowning that occurred in 1975, not 1973.)
Coming Soon: 5 New Online Slots from Award-Winning Providers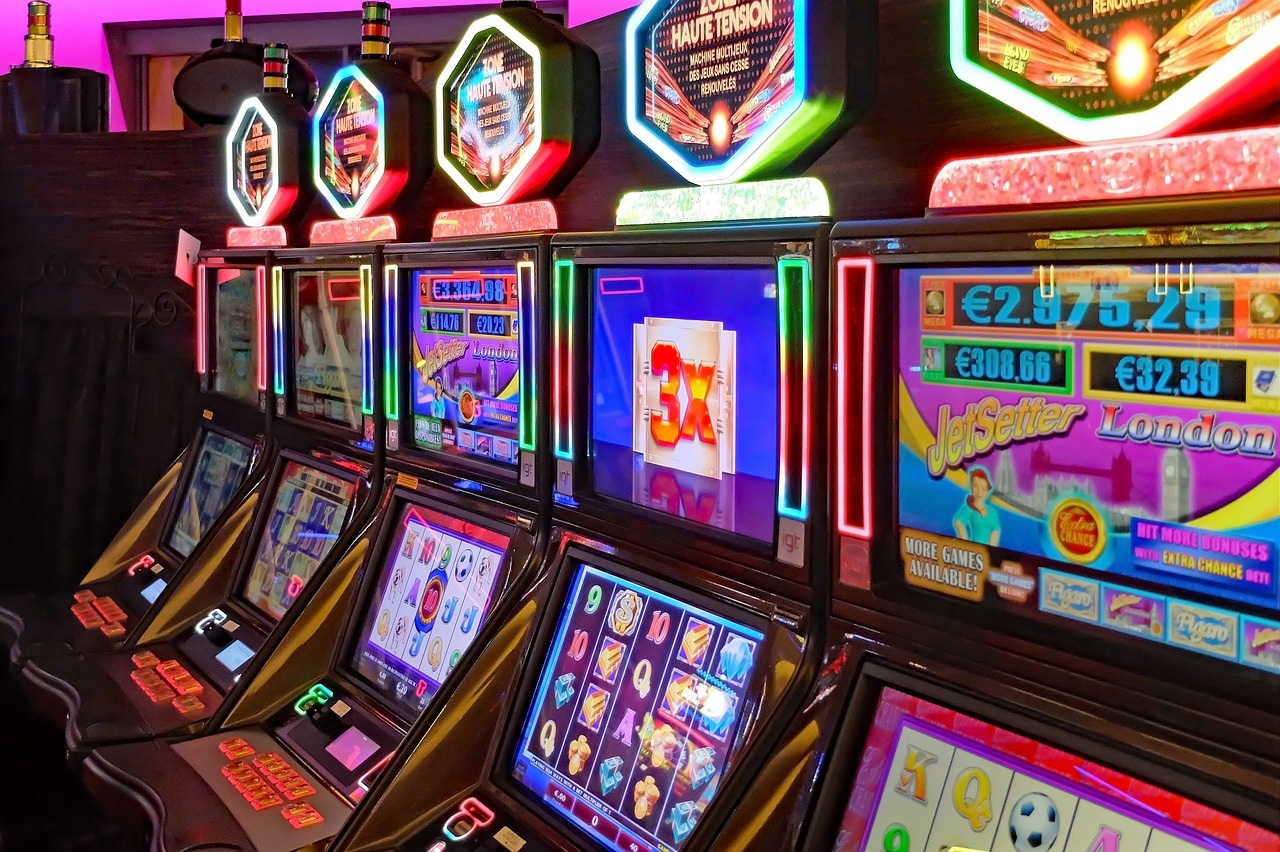 Meta: Here are some of the world's best new online slot machines that are coming soon to several fully licensed & regulated online casinos.
As the festive season fast approaches, there are lots of new online slot machines to look forward to from various market-leading, multi-award-winning online casino game development studios and software providers.
If you live in Canada and want to be one of the first online casino players to try out some of these hotly anticipated new online slots, you've come to the right place. Let's dive straight in to reveal the names of several eagerly awaited new slots.
Top new online slots coming soon
Instead of listing all 100+ new online slots that are expected to arrive at some point over the coming weeks, here are just a handful of the most talked-about new slots that will soon be arriving at various fully licensed and regulated iGaming sites like the official ComeOn online casino.
You will be able to launch these new slots instantly in your web browser, and you will be able to play them in the real money mode and free play practice mode. However, you must be at least 19 if you wish to play them for real money.
Without further ado, the top 5 new online slots to keep an eye out for over the coming weeks are the following:
Galactic Racers Dream Drop progressive jackpot online slot by Relax Gaming
Hoop Kings online slot by Booming Games
Breaking Bad: Cash Collect & Link online slot by Playtech
Book of Yuletide online slot by Quickspin
John Hunter Nell 'Antica Roma online slot by Pragmatic Play
There are no official launch dates available for any of these new slots. However, many of these games are likely to have already arrived by the time you are reading these words.
Honourable mentions
Some of the other upcoming new online slot machines to keep an eye out for in November and December 2023 are Gargantoonz, Sherwood Gold, Viking Runecraft 100 and Mega Don: Feeding Frenzy from Play'n GO, Finn and the Candy Spin, Elk Hunter and Gem Crush from NetEnt, and Jester's Riches from Booming Games.
Others include Gold Hit: O'Reilly's Charms, Hold Hit & Link JP Bacon & Co., Hercules Rules, Silent Samurai: Mega Cash Collect, and Lunar Link: Sky King, which are all from Playtech.
What are the latest slots I can play today?
If you can't wait for any of these new slots to arrive and want to try out some of the latest online slots that are available to play today, then you may like to try Gold Trio: Sinbad's Riches online slot by Ash Gaming (a Playtech subsidiary company), Megaways Bushido Princess online slot by Relax Gaming, and Big Bad Wolf: Pigs of Steel online slot by Quickspin.
Other suggestions include Area Cash Thor by Area Vegas and Games Global, Megaways: Duel of the Dead by Relax Gaming, Nile Fortune by Pragmatic Play, Win-O-RamaXL Extended by Relax Gaming, Juiced: Duomax online by Yggdrasil Gaming, and Candy Paradise by Just for the Win Studios and Games Global, to name just a few.
Final note
When playing online slots or any other casino games in the real money mode, remember to stay within your budget, take regular breaks, never chase your losses, and, where possible, take advantage of the 'safer gambling tools' for a safer and more enjoyable time.
Alan Guberman: from epilepsy to pancakes in 50 years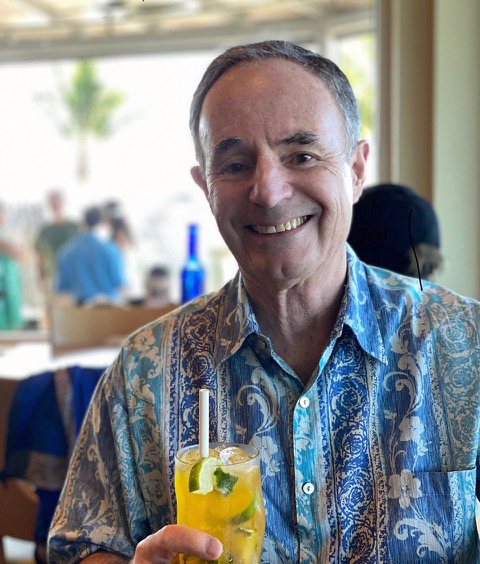 By GERRY POSNER Some individuals have had to learn an entirely different field in life while winding down from their main line of work. Well, welcome Alan Guberman who is the poster child for this kind of challenge. Hard as it is to believe, Alan was a prominent neurologist and then later in life, restaurant entrepreneur.
For those of you who can go back a distance, the Guberman name might be readily recognizable for its connection to the famous Original Pancake House restaurant on Pembina Highway. If that is where you directed your memory, you are on the right path. Allan is the son of Wally Guberman, who opened the first pancake house with his brother Monty in 1958.
Alan and his sister, Joanne, grew up in the south end of Winnipeg. After he finished high school at Kelvin and obtained his BSc at the University of Manitoba, Alan did what was uncommon back in the 1960s, when he went away and obtained his MD at McGill University in 1970. After three post-graduate years at McGill, he did his three- year neurology residency in St. Louis at Washington University and then a year of epilepsy studies in Marseille, France.
Alan returned to settle in Ottawa where he spent his whole career running the epilepsy programme at the Ottawa Hospital. He served as the Head of the Neurology Division and Director of the residency programme in Neurology for several years. He was involved actively in no fewer than12 clinical trials of antiepileptic drugs starting in 1989 and, in fact, he published extensively on epilepsy and neurology including fifty-three articles and four books. Truth be told, Alan Guberman at his peak was one of the most recognized specialists in Canada, the go-to guy for adult epilepsy in Ottawa and Eastern Quebec and – he could lecture about the subject in both French and English.
One of Guberman's main focuses was neurology and epilepsy education. He served on several national and international boards related to epilepsy, drug development and gave numerous presentations to general neurologists and paramedical personnel. To top it off, in 2018, well after his retirement in 2012, Alan was awarded the prestigious Wilder Penfield Gold Medal by the Canadian League Against Epilepsy for outstanding lifetime clinical and/or research contributions achievement in epilepsy. Not a lot of Jewish Winnipeggers from Waverley Street, past or present, can make that statement.
Alan and his wife, Denyse Charlebois, a retired teacher, reside in Ottawa. The parent of four boys and five girls, Alan's son Daniel is himself a busy plastic surgeon, while one of his daughters, Liana, is a dentist who has a thriving office in Ottawa.
Now given that background, it was a major challenge when, in 2004 after his father's death, Alan, while still working full time as a neurologist and epileptologist (I rarely get a chance to use that word) in Ottawa, entered the pancake arena…quite a bit of a jump. Being the son of Wally, he had spent some time working at the Pancake Houses during his summers growing up in Winnipeg, but he was never involved afterwards. (As an aside, I have a very definite memory of that place because on my very first day at the University of Manitoba in 1960, our car pool stopped and had breakfast there. The pancakes left an indelible impression on me.)
The task of becoming a restaurateur was larger even than the famous Giant Apple Pancake, so well- known by residents and ex-residents of Winnipeg. I wondered about that move and asked Alan about it. He looked upon it as applying some of the analytic, communication and management skills that he had spent a lifetime honing in academic medicine to the restaurant business. He mentioned he was brought up to speed over the years by his business partner, Hazel Kushner, who had worked with his father for many years and served as general manager of the restaurants. Alan quickly realized that he could not mange restaurants from afar and thus relied on and continues to rely on Hazel, who lives in Winnipeg and is a highly skilled and experienced, hands- on manager. In 2019, Alan received an offer he could not refuse and sold the restaurant on Pembina. That decision left him with the three other locations, at the former Clarion Hotel, the Forks Market and the newest one, on McGillivray Boulevard.
So, at 78 years of age, Alan Guberman, retired from medicine and neurology for over ten years, now pursues his passion for bird photography, improving his golf, cheering for the Ottawa Senators, following the latest technology advances, keeping up with the news and more importantly, watching his and Denyse's grandchildren grow. He remains very much in the pancake game and loves to travel to Winnipeg to sample the latest Pancake House creation. Just writing about the restaurant makes me want to visit to Winnipeg for a trip to the newest facility
"Reckonings" – riveting documentary film explains how the agreement to offer reparations to Holocaust victims came about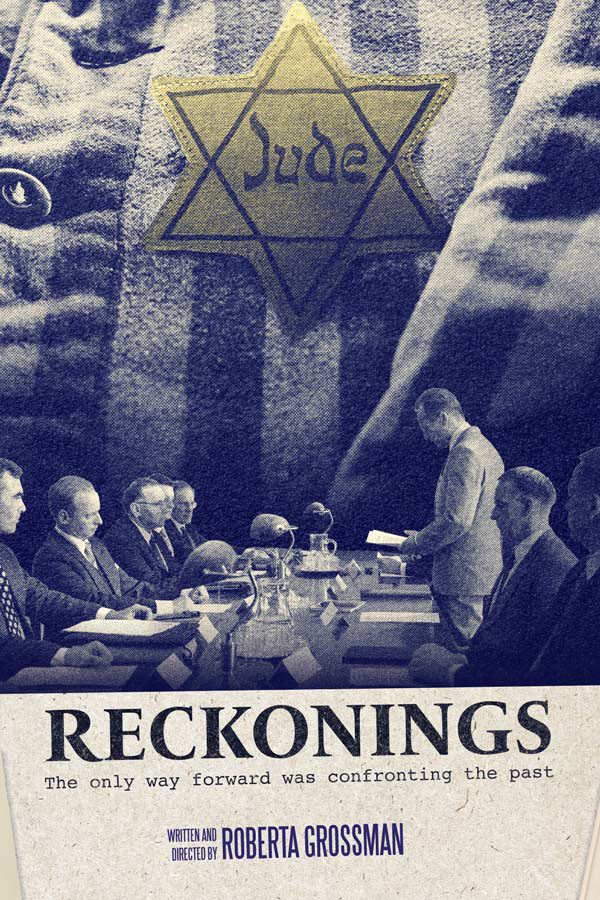 By BERNIE BELLAN Since 1952 the German government has paid more than $562 billion in compensation for crimes committed during the Holocaust, of which $472 billion has been paid to the State of Israel (in goods and services) and $90 billion in cash to individual Holocaust survivors.
How the German government came to agree to compensate victims of the Holocaust is a fascinating story – and one that is the subject of a spellbinding documentary film called "Reckonings."
On Sunday afternoon, November 12 over 150 people gathered in the auditorium of Westwood Collegiate in St. James to view "Reckonings" and to participate in a discussion that followed the film led by Jewish Heritage of Western Canada Executive Director Belle Jarniewski and Jewish Child and Family Service Holocaust Support Services Worker Adeena Lungen.
The event was timed to coincide with the 85th anniversary of Kristallnacht – "the night of broken glass," which took place Nov. 9-10, throughout Germany, when over 7,000 Jewish businesses were damaged or destroyed, 30,000 Jewish men were arrested and incarcerated in concentration camps, and at least 100 Jews killed.
"Reckonings," released in 2022, was directed by award-winning documentary filmmaker Roberta Grossman. In a style first pioneered by documentary filmmaker Ken Burns, Grossman uses historical footage, occasional reenactments, interviews with various individuals who appear from time to time throughout the film – but never for more than a couple of minutes at one time, and music composed to fit the moment, all in a fast-cutting mode that maintains your attention throughout the 74 minutes of the film.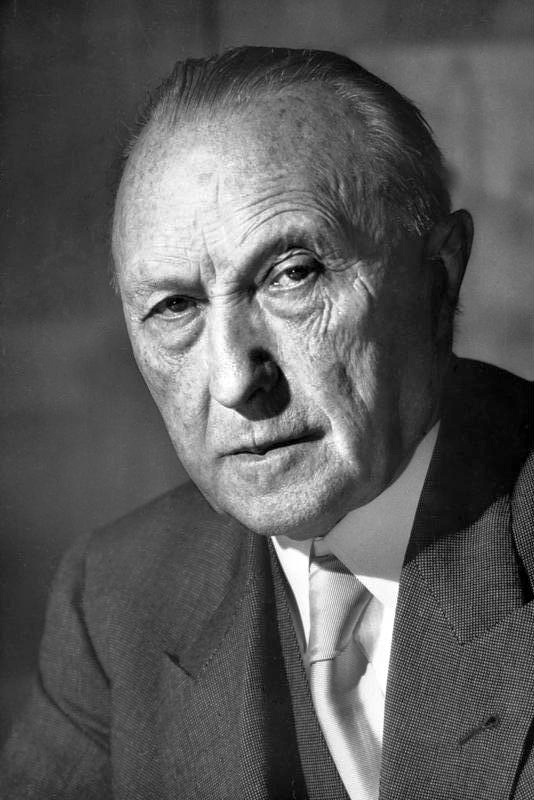 The crux of the story is how the West German government, led by Chancellor Konrad Adenauer, decided to take full responsibility for the crimes of the Holocaust, and offer reparations to Holocaust victims.
If there is any one hero in this film, it is Adenauer. As the film explains, he was a former mayor of Cologne whose family was fiercely anti-Nazi. As well, Adenauer was a devout Catholic – something that played a significant role in his wanting to come to terms with German guilt and atone for the collective sins of the German people.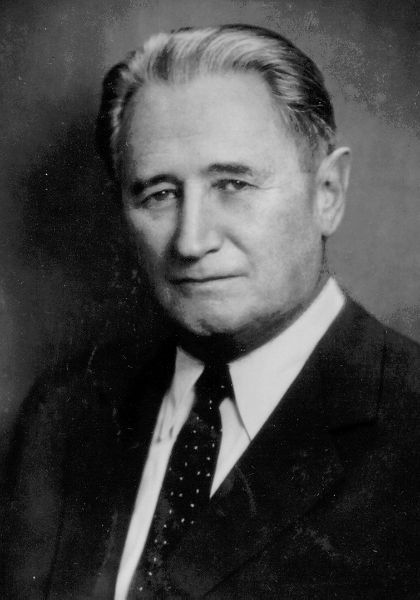 On the Jewish side, the key figure working with Adenauer – and negotiating on behalf of Holocaust victims was Nahum Goldmann, who co-founded the World Jewish Congress in 1936 with Rabbi Stephen Wise.
Goldmann had been stripped of his German citizenship by the racist German Nuremberg laws (and although the film doesn't explain it, he found refuge in Honduras.) Yet, the fact he was German-born and was able to develop a warm relationship with Adenauer proved key to the eventual creation of what came to be known as the "The Conference on Jewish Material Claims Against Germany."
The film unravels the many complexities that were involved in negotiating what turned out to be an agreement of monumental consequence, especially bringing together Jewish and German negotiators across from one another.
In the opening moments of "Reckonings," co-producer Karen Heilig observes, "You can just imagine what it was like for Jewish representatives to sit down with German representatives only seven years after World War II…It was like negotiating with the devil."
As the film explains, Israelis themselves were largely opposed to negotiating reparations with the German government. As Heilig observes, "They didn't want German money."
Similarly, most of the German population was also opposed to the idea of reparations. "Only 11% of the German population supported compensation" for Jews, according to the film.
In a very interesting insight into the psyche of the German population following the war, it is also noted that, when it came to who the German people thought were most victimized by the war, "Jews were last on the list."
Amidst what was evidently still a deeply-rooted antisemitism within the German population – and strong opposition from within his own party (Christian Democrat), Adenauer remained adamant that Germany would negotiate reparations – both for individual victims of the Holocaust and for the recently formed State of Israel. (The Federal Republic of Germany itself only came into being in 1949.)
One of the crucial factors in Israel agreeing to negotiate reparations – after having been so solidly opposed, came toward the end of 1951, the film explains, as a result of the Israeli treasury almost being totally bare. The reason was the extraordinarily high cost that the Israeli government had incurred as a result of absorbing hundreds of thousands of refugees since the formation of the state – both Holocaust survivors and refugees from Arab countries.
Yet, despite the precarious state of Israel's finances, there were still many who refused to countenance the notion of Israel accepting German reparations. In fact, at the time that negotiation began, in 1952, there was a boycott of German goods in Israel.
As the leader of Herut (also leader of the Opposition in the Knesset), Menachem Begin insisted, "reparations will lead to cleansing the guilt of the German people."
However, notwithstanding the fierce opposition from among many Israelis to entering into negotiations with the German government, Israel's government, led by David Ben Gurion, did announce that it was ready to discuss reparations, but it led off with a claim for $1 billion – the cost, it said, for absorbing 500,000 Holocaust survivors.
Adenauer agreed to negotiate with both the Israeli government and a representative organization of the Jewish people – but at the time there was no organization in place to do that.
Thus was created "The Conference on Jewish Material Claims Against Germany," with Nachum Goldmann at its head. The other members of the negotiating team had clear goals in mind: What they were negotiating with the West German government was not about "morality," it was about dollars and cents.
To that end, the negotiators wanted to break down compensation into two different categories: compensation for personal suffering and compensation for property lost to the Nazis.
The problem was: Who would claim compensation for property when everyone who might have owned particular properties had been annihilated?
I actually put that question to Adeena Lungen during the discussion that followed, since the film didn't go into any detail as to how that circle could be squared. Adeena explained that survivors of Holocaust victims are often able to claim compensation for personal suffering, for which there is significant information available, but compensation for loss of property is often much more difficult to ascertain.
Agencies such as JCFS, which help survivors apply for compensation often rely upon archival information that "gives a wealth of information about property based on the recollections of others from a particular shtetl." As Adeena further noted, "in Poland, wherever you lived there was a document that recorded where you lived" – and there is now an "online database" based upon those documents from where anyone can get detailed information about where individuals lived.
Before teams representing the three parties (West Germany, Israel, and the Conference on Jewish Material Claims Against Germany) for the coming negotiations met, however, Konrad Adenauer met with Nahum Goldmann in secret to determine certain basic points: Was West Germany actually ready to pay reparations and where would the negotiations take place?
The answers to those questions were: Yes, West Germany was ready to pay and two, the negotiations were to be held in a neutral county – in this case, The Netherlands.
Although Israel and the Claims Conference were to be separate parties to negotiations with West Germany, it was agreed that Israel and the Claims Conference would coordinate their strategies together.
Prior to the commencement of negotiations, however, the film explains, "German officials wanted to come to terms with the rest of the world, then Israel and the Claims Conference," but Israel took the position that "No, you have to come to terms with us and the Claims Conference, then the rest of the world."
With West Germany accepting that as a pre-condition to negotiations, the representatives met and, after a prolonged series of negotiations, West Germany did agree to provide $857 million in reparations, of which $750 million was to go to Israel (but not in cash, as the film explains; rather, it was in goods and services, including raw materials, industrial machinery, and ships for the Israeli navy), while the Claims Conference was to receive $107 million.
However, many individuals were excluded from the deal to receive compensation, including anyone living behind the Iron Curtain and people who had been in hiding during the war.
One of the key individuals during the negotiations with Germany was Ben Ferencz, who passed away this past April. Not only was Ferencz the sole surviving negotiator for the Claim Conference, as Belle Jarniewski also pointed out, Ferencz was the last surviving prosecutor from the famed Nuremberg trials of Nazi war criminals. Ferencz is featured quite prominently in "Reckonings," as he was able to give a first-hand account of what the negotiations were like.
The final agreement worked out between West Germany and Israel, on the one hand, and West Germany and the Claims Conference, on the other, came to be known as the Luxembourg Agreement. It has served as the basis for all subsequent agreements to compensate Holocaust victims by the German government.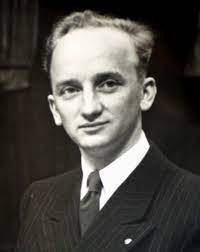 Of the $90 billion that has been paid out in reparations since 1953, over 270,000 Holocaust survivors were among the first recipients of the initial $107 million paid in 1953. Since then, an additional 500,000 individuals have received payments. And, although the Luxembourg agreement was only intended to provide compensation to survivors in 1953, ever since then there have been regular negotiations between the German government and the Claims Conference, which have resulted in varying amounts being negotiated each time.
Insofar as Holocaust survivors who moved to Winnipeg are concerned – of whom there have been over 1500 individuals over the years, Belle Jarniewski explained the process through which they receive compensation from the German government.
In 1948 something called the United Restitution Office was established to help Holocaust survivors. (The Canadian office was founded in 1952.) The purpose of the office was to help survivors with individual claims. Case files were established for survivors, including claims and documentation describing difficulties survivors have encountered during their lifetimes. In 2022 those files were transferred to the care of the Jewish Heritage Centre.
Adeena Lungen (about whose role at JCFS helping Holocaust survivors we described in some detail in an article in our December 20, 2021 issue, which can be downloaded on our website – simply go to jewishpostandnews.ca and, under the "Search Archive" tab at the top, and enter Dec. 20, 2021 to download the complete issue. The article about Adeena is on page 3.), explained that JCFS has been working with Holocaust survivors in Winnipeg since 2000. Adeena has been serving in her role as Holocaust support services worker for the past 20 years, she noted.
Adeena noted that, in addition to compensation available from the German government for Holocaust survivors, other countries have, in recent years, also begun to offer compensation in certain cases. (For instance, in our two most recent issues we posted an advertisement for compensation now being offered to Jews who were former residents of Lithuania.) Other countries offering compensation now include France, Austria, Poland and Romania, Adeena added.
When asked how a survivor could go about proving that they are actually a Holocaust survivor (and there have been numerous bogus attempts over the years by individuals falsely claiming to be Holocaust survivors), Adeena described the steps JCFS, for instance, will take to verify someone's claim, noting however that, while JCFS will do an initial assessment of someone's claim, the final determination rests with the Claims Conference.
According to Adeena, a claimant must submit documents, such as identity papers from the country of origin.
Currently there are still 200,000 Holocaust survivors worldwide, of whom 150,000 have been receiving distributions from the Claims Conference. Adeena noted that new files are still being opened for Holocaust survivors. (Apparently there are still Holocaust survivors who have been unaware that they are eligible to receive compensation.)
In 2022, for instance, the Claims Conference was able to distribute $562 million to 150,000 individual Holocaust survivors. An additional $750 million was distributed to social welfare agencies worldwide, including JCFS. If you would like more information about compensation for Holocaust survivors, contact Adeena Lungen at alungen@jcfswinnipeg.org.