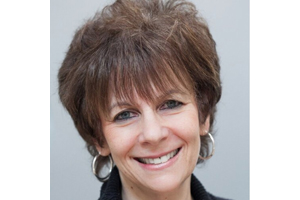 By MYRON LOVE Danita Dubinsky Aziza firmly believes that people can be helped to feel better physically and mentally if they are knowledgeable and committed to giving their bodies the right inputs. For over three decades, she has been committed to learning all she can about what can help make people feel well.
Now, she has formalized her passion through training to become a Registered Health and Nutrition Counselor (RHNC) and is eager to share what she has learned with potential clients through her newly-established Preventative Health First program.
Her passion for helping others in terms of health and wellness was sparked by her own health struggles nearly 30 years ago. "After much research, I found that my health was being impacted by elements in my home environment," she recalls.
After taking steps to resolve the issues, she founded – in 1994 – Healthy Home Services – a company providing advice and products aimed at improving indoor air quality and eliminating contaminants. She operated the company until her family made aliyah in 2008.
After four years in Israel, the Aziza family returned to Winnipeg (Danita subsequently wrote a book about their experiences in Israel) where, for the next few years, she helped with her husband, Michel's business, and resumed her volunteering in the community – including serving a term as president of Jewish Child and Family Service.
Throughout, she maintained an avid interest in health and nutrition, a training that she decided to formalize three years ago. "I found a comprehensive program out of British Columbia," she says.
The year-long program was all online and did include formal exams, she notes.
"It took me about a year to synthesize all that I had learned through the course along with my many years of experience learning about health and nutrition and plan my next step," she points out. "Preventative Health First is the culmination of my learning and my endeavor to empower and equip people with the knowledge and tools to bring about and sustain good health."
She notes that health, fitness and nutrition is a huge field and that there are many people involved. Where Preventative Health First stands out is in its focus on providing simple and practical suggestions that enable people to take control of their own health and well-being.
"I have discovered that healthy lifestyle actions are not as difficult to implement as one might think," she says. "I focus on five fundamental areas – food, water, air, movement and avoidance."
Initially, she has each client fill in a detailed, 30-page questionnaire. She analyzes the responses and reviews them with the client either via Zoom or on the phone. Then, she designs an individualized program for each of the five areas.
"All of my suggestions will be practical and easy to implement," she says. "There is no one size fits all either. Everyone is different and requires a different approach"
The suggestions come with education. Using water as an example, Aziza would discuss the importance of drinking water and how much water to drink in a day.
"Movement is very important," she notes. "You don't necessarily need to take aerobics classes or do Zumba. But you do need to do moderate regular exercise and you do need to get out of your chair every 30 minutes or so and move around."
Then there is the whole area of exposure to electronic devices, she points out. "Cell phones, computers and lap tops can expose you to electro-magnetic stresses," she says. "I can make suggestions as to how you can continue to use your electronic devices without causing any damage to your health."
She will also make recommendations on improving your nutrition in ways that are economical and easy to follow through with.
"I have had more than 30 years of experience dealing with health and wellness issues personally and with family members and have learned a great deal about preventative measures to keep you healthy," she says. "I invite you to explore my website (https://www.preventative-healthfirst.com) and share with others. If you, or someone you know is struggling with an unresolved health issue or would like to improve their preventative health practices, please be in touch. Good health has never been more important."