Former Liberal candidate Lesley Hughes pens her version of what happened to her in 2008 when she was accused of being an antisemite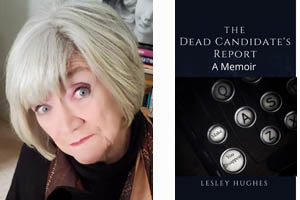 By BERNIE BELLAN How many times are we going to revisit a story that has already received more than ample coverage within the pages of this newspaper – especially a story which one might have thought had been put to rest long ago?
The answer, in the case of Lesley Hughes, who achieved a level of notoriety in 2008 when she was unceremoniously turfed as the Liberal candidate in the federal riding of Kildonan-St. Paul during that year's election, is: at least one more time.
The reason is that Hughes has just recently published a short book, titled "The Dead Candidate's Report", in which she offers her version of the events surrounding her forced exit as the federal Liberal candidate for the riding of Kildonan-St. Paul during the 2008 election, and the ensuing damage, both to her career as a journalist and her personal life as a result of that forced exit.
Looking back over our past coverage of the Hughes story, I see that we've run three previous articles about what happened: In July 1, 2009, we ran a story by Myron Love which I titled "Hughes Sues Jews", in which Myron reported that "Last fall, Federal Liberal hopeful Lesley Hughes generated national headlines when it was revealed that she wrote an article in the Winnipeg Sun on May 5, 2002, alleging that the Israeli, American, German and Russian intelligence agencies all had advance warning of the Al Qaeda attack on the World Trade Centre on September 11, 2001."
(Ed. note: Hughes' exact words, with reference to advance Israeli knowledge of the attacks, were: "Israeli businesses, which had offices in the Towers, vacated the premises a week before the attacks, breaking their lease to do it. About 3,000 Americans working there were not so lucky."
In that article, Hughes indicated she was quoting internet journalist Mike Ruppert who, she notes in her recently published book, "The Dead Candidate's Report", "claimed to have two independent sources about the move" but whose "sources were sealed forever when he allegedly committed suicide in 2014."
In her book, Hughes admits that "a later explanation for the move was that the existing firm had decided to leave months earlier, breaking their lease as a routine cost of business.")
Myron's 2009 article went on to note that Hughes "also posted the article on a United Church of Canada website.
"As a result of the revelation, the former CBC broadcaster (she co-hosted the CBC Winnipeg morning show for a number of years) was forced to step down as the Liberal candidate for Kildonan-St. Paul. (She ran as an independent in the October election and finished a distant third.)
"Now Hughes is back in the news with a lawsuit she has filed against federal cabinet minister Peter Kent, the Canadian Jewish Congress and B'nai Brith Canada, as well as Frank Dimant, BBC's executive vice-president, CJC co-presidents Rabbi Reuven Bulka and Sylvain Abitbol, and Bernie Farber, the CJC's former CEO.
"Hughes filed the suit in Manitoba Court of Queen's Bench on June 16. She alleges that the defendants 'made untrue and defamatory accusations' that she is anti-Semitic. She charges that senior members of B'nai Brith and the CJC went to see then Liberal leader Stephane Dion on September 25, with her 2002 article and persuaded Dion to drop her as a candidate on the grounds that she was anti-Semitic and 'unfit to hold public office.
"In her lawsuit, she quotes a press release issued on September 27 by B'nai Brith's Dimant in which he charges that Hughes has a 'record of anti-Semitism'."
In February 2013 Myron reported on a settlement reached between Hughes and the defendants to her lawsuit:
"This past week it was revealed that Hughes reached out-of-court settlements with the parties to her lawsuits.
"Following is an excerpt from a publication of joint statement issued by the parties concerned:
" 'Journalist Lesley Hughes, Canadian Jewish Congress, B'nai Brith Canada and Peter Kent MP (Thornhill) wish to clarify comments that each made during the 2008 Federal Election campaign regarding an article written by Lesley Hughes in 2002, in which she re-published statements that made presumptions of an anti-Semitic nature in connection with the September 11, 2001 attacks on the World Trade Centre.
'Ms. Hughes was dismissed as a Liberal candidate in the election after the 2002 article was raised in the media.
'During the election Canadian Jewish Congress, B'nai Brith Canada and Peter Kent each raised concerns about statements in the 2002 article which repeated false allegations that Israel or Israeli tenants were forewarned of the 9/11 attacks on the World Trade Center and did not warn others. Comments made by Canadian Jewish Congress, B'nai Brith Canada and Peter Kent were published in the media and Ms. Hughes filed a defamation claim in respect of the comments.
'Canadian Jewish Congress, B'nai Brith Canada, and Peter Kent accept that Ms. Hughes does not condone the use of anti-Semitic conspiracy theories by racist groups to support anti-Semitism of any nature. They therefore acknowledge and agree that Ms. Hughes is not an anti-Semite. In fact, Ms. Hughes has been an advocate of human rights through three decades as a journalist and teacher.
'Ms. Hughes confirms that she has and will continue to be a strong supporter of the work of any individual or group who exposes false public statements that might do harm to the Jewish community, and more specifically that are anti-Semitic and racist.
'Ms. Hughes joins with Canadian Jewish Congress, B'nai Brith Canada, and Peter Kent in strongly condemning anti-Semitic conspiracy theories. They find anti-Semitism and all forms of racism, to be deeply contemptible behavior.' "
Then, in December 2015, in that year's Chanukah issue we reprinted an excerpt from a forthcoming book by Hughes, in which she offered further background to the story. Hughes had contacted us, asking whether we would run the story verbatim, including this headline: "An Enemy of the Jews". We agreed to that and ran the story in its entirety (It ran over five different pages. You can still read the entire story on our website. Simply enter the names "Lesley Hughes" in our search engine and you will find the entire December 9, 2015 issue in which Hughes' piece appears.)
Now, all this may seem like quite a long preamble to a book review, but I thought it necessary to put what follows into a certain context. Given that Lesley Hughes has been adamant in protesting her innocence over the charge that she was anti-Semitic – and I have no doubt of the unfairness of that charge, given the fact that we have bent over backwards to treat her fairly within this newspaper, I wonder if there really is any further need to comment on a story that has gone on for so long.
But, when we ran a story in our last issue about another defamation lawsuit that had also been settled and in which B'nai Brith had been named as a defendant, I thought the juxtaposition of the two cases reflects poorly on B'nai Brith Canada – and its occasional willingness to engage in over the top criticism.
The most recent case had to do with an article B'nai Brith had published about former Green Party candidate (and more recently, a contestant for the party's leadership), Dimitri Lascaris.
(I should also note that in September 2018 I did an interview with Dimitri Lascaris which can still be accessed on Youtube, although I admit it's not easy to find. As much as Lascaris is decidedly critical of Israeli policies toward Palestinians, by no means would I describe him as "an advocate on behalf of terrorists", which is what B'nai Brith did.)
The reason I thought it important to note that B'nai Brith has now settled lawsuits with two different individuals who had filed libel lawsuits against the organization is that it illustrates the danger involved in labeling someone either "anti-Semitic", as was B'nai Brith's allegation about Hughes, or "an advocate on behalf of terrorists", as was the case with B'nai Brith's allegation about Lascaris.
Regardless what one may have thought about what Lesley Hughes had written in the particular article which ended up causing her so much grief, or what Dimitri Lascaris's record is with regard to criticizing Israel, one should be very careful when it comes to accusing individuals either of being "anti-Semitic" or "advocates on behalf of terrorists", especially when those individuals are Canadian citizens and have recourse to the courts here.
With all that in mind, is there anything new in Lesley Hughes' recently published book,
"The Dead Candidate's Report", which is a very short read at only 107 pages (including appendices)?
On the website for her book, Hughes describes it as "a memoir of my 2008 run for parliament, my defamation as an anti-semite and conspiracy monger, and the lawsuit that cleared me of all accusations". Unfortunately, due to the terms of the settlement agreement reached between Hughes and the defendants to her lawsuit, she is not allowed to discuss the terms of settlement.
What she does discuss, at great length, is the devastating consequences that her being forced to withdraw as the Liberal candidate for Kildonan-St. Paul had, both on her personal life and career – when she was shunned by many of her former colleagues in the media, along with many other individuals with whom she had developed relationships over her many years as a commentator and radio host, including many Jewish friends.
Leaving aside the mistake Hughes may have made in repeating a since debunked claim that Israelis had prior knowledge of the attack on the World Trade Centre, what followed was certainly devastating for Hughes.
Even when she was vindicated in a court of law and the defendants to her lawsuit apologized for having labeled her an antisemite, as she was about to discover, news of the defendants' apologies and retractions of the charge was generally ignored within the mainstream media.
As Hughes writes, "When confronted by personal and professional devastation in 2008, at least I was able to turn to an overpriced, self-serving legal system. I have won back my reputation, by way of a lawsuit, but there is no remedy for the unyielding non-coverage of my vindication. No consequences. No accountability. No more action to be taken."
For Lesley Hughes, at least, while the lessons she may have learned about the dangers inherent in taking any sort of a controversial position in public may have been salutary indeed, what does her experience have to say about anyone else who may be contemplating entering into politics – or who may already be involved in politics?
I certainly wouldn't be the first to point out the dangers that exist for just about anyone who may have ever tweeted or posted to Facebook anything the least bit controversial. In 2016 this paper itself played an instrumental role in raising awareness of overtly anti-Semitic tweets that had been posted by a doctor by the name of Hussam Azzam, and which had been scrubbed from his Twitter feed – but not before someone who had been monitoring Azzam's tweets had taken screenshots of them – and ended up giving me those screenshots.
Subsequently Assam was fired as the Chief Medical Officer at St. Boniface Hospital.
So, I'm well aware of the power even a small newspaper such as this can have in affecting the careers – and ultimately the lives, of individuals. In Lesley Hughes' case, the likelihood is that her controversial columns about 9/11 conspiracies might well have gone ignored for the most part (although she does acknowledge that a column which she wrote for two Winnipeg weekly newspapers in 2002 about 9/11 in which she suggested that the United States brought about the attacks upon itself by its past behaviour did elicit some very angry responses from a great many readers of those papers), had she not inserted a suggestion that Israelis had foreknowledge of the attacks on the World Trade Centre, she would probably have been allowed to remain a Liberal candidate in 2008.
It was only because a blogger (whom she doesn't identify in her book, but whom we identified as "The Black Rod", a very well known blogger here who has a record of important scoops over the years) decided, in 2008, to publicize an article Hughes had written in 2002, that Hughes' was cast into political and personal purgatory.
And, as we have just seen in the most recent federal election, it doesn't take all that much to have candidates forced to remove themselves as candidates for political office. I think in particular of an NDP candidate by the name of Dan Osborne who, as a teenager tweeted at Oprah Winfrey (of all people), "was Auschwitz a real place?"
Who knows what the context was for that seemingly silly question, but let's be honest: Is asking that question, especially by a young person who may simply be ignorant, in and of itself anti-Semitic or is it perhaps simply an indication of ignorance on the questioner's part? But, as I'm sure Lesley Hughes can explain to Mr. Osborne: You can't be too careful these days in posting anything that might potentially be used some day to cause great embarrassment to you. And, once you've been shamed in public, there's no getting back your reputation, no matter all the apologies and retractions you might end up receiving.
Ron Telpner: the adman and his music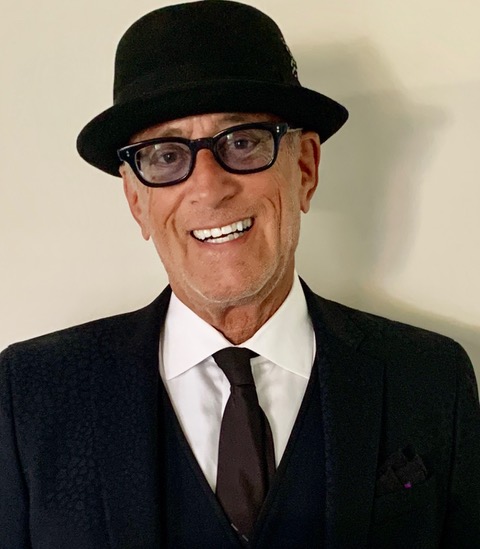 By GERRY POSNER Now this is a story. Talk about someone who has had the full package in life and you are talking about Ron Telpner. For those readers too young to remember the Telpner name, Google Gene and Fritzi Telpner (née Shuckett). Gene was a featured columnist for the the Winnipeg Tribune, the Winnipeg Free Press, and The Jewish Post & News. Anyone over 60 would likely have been aware of that.Ron is one of three Telpner offspring, a former resident of the north end, and a graduate of United College and the University of Manitoba, where he acquired degrees in English Literature and Psychology. In 1973 Ron earned a journalism degree from Carleton University in Ottawa. This was but the beginning of a long career followed by challenges far more daunting than his work.
Upon graduating, Ron took his first real job as an information officer with the Province of Manitoba. At the age of only 26 he became the Director of Promotion and Information for the Province of Manitoba. That job proved frustrating for Ron as a result of the slowness of bureaucratic goverment decision making and he soon joined the prestigious McKim Advertising firm in Winnipeg, in 1978.
One year later, he was the manager of McKim. During that time the firm was dominant in the Winnipeg adverting world. Ron created campaigns for the then Premier of Manitoba, as well as Canada's Finance Minister, during their respective election battles. In 1989, Ron, still with McKim, by then the largest ad agency in Canada, made the big move to Toronto. The direction was clearly set for Ron Telpner.
In 1992, Telpner boldly started his own advertising agency in Toronto, known as the BrainStorm Group. Ron even brought into the partnership his senior creative director and senior account director from Winnipeg. The agency was successful to such a degree that offices were opened up in Denver – in 2003, and Dubai, in 2007. Telpner and his company worked with such leading brands as Canon, Calvin Klein, Polo Ralph Lauren, Kenneth Cole, Molson USA, Baxter's of Scotland, Mike's Hard Lemonade and ADP, in various countries. BrainStorm had as its main objective to be focused on inspired, integrated thinking.
All went very well until 2010 when Ron, then 60, was diagnosed with prostate cancer, which changed his life dramatically. The energy which Ron had so expended on his career was now channelled into dealing with cancer. Of course, he had the total support of his wife Patsy (Katz), also a former Winnipegger, along with his two children.
Ron decided to sell his ad agency. In the same way that he brought the best talent he could get find into his BrainStorm team, he made a plan and enlisted a team of support to deal with his cancer. He spoke with many doctors, Googled many sites, listened to different opinions and, as he puts it, "was almost overwhelmed by the information."
That effort, together with his work in charitable areas, as well as taking an active role in men's heath issues, combined to bring him a measure of success in his fight to deal and live with cancer. He ultimately made a major decision to have a prostatectomy. That big step seemed to have helped him.
Ron has been on many television programs , has written for various magazines and has been an MC for a variety of fund raising events. Significantly, when Ron learned that his lungs had also been adversely affected, he was told that what would help him was singing.
Now, Ron had some definite talents, but singing was a whole new challenge. Not to be deterred, he bought his very first ukulele, a Kala Travel Tenor, and taught himself to play. For several years now, Ron Telpner has both been playing the ukulele and singing along – and not just to himself. He has his own account on Instagram and anyone can both see and hear him. He is passionate about Rock & Roll, Blues, and Country and Western, so you do get a mix when you tune into Telpner. He has a large following and he says that the ukulele and singing have added years to his life. He also continues to give back every "Movember" and the 4 Doane School of Music. He is as well the co-founder of the Annual Flashmob for Peace.
Of course with all of this, you would be hard pressed to miss Ron Telpner in a crowd, as he is an admitted fashion plate with a penchant for vivid colours. So, here is my best suggestion for you to lift up your day: Search out Ron Telpner on Instagram, watch him perform in what is sure to be an outfit resplendent in multi colours. As he has done all his life, Telpner is charting a new path – and with enthusiasm.
Jerry Seinfeld may be one of the world's most famous comedians now, but in 1987 he didn't win over an audience at the Rosh Pina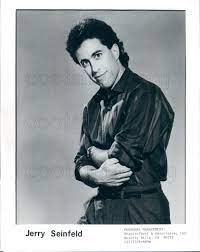 By BERNIE BELLAN Jerry Seinfeld played at the Canada Life Centre to a large crowd on Friday evening, September 22 – and was generally well received, although I noted that there was no mention of his being here in the Free Press – either before or after his appearance.
By now we're all quite familiar with Seinfeld's style of "observational humour," in which he talks about everyday matters, but notes the actual weirdness in so much of what passes for normal.
His delivery was flawless – never once stumbling over a line even as he was on stage for almost a full hour.
And, as a stand-up comic who refuses to resort to using the "f" word, which seems almost mandatory among so many comics these days, Seinfeld relies upon his ability to articulate rather than punctuate.
Still, as much as Jerry Seinfeld may be a "bit shot" these days, as Frank Costanza would have referred to him, in 1987 Seinfeld received a decidedly cool reception when he played to a mostly older audience at a Hadassah event held at the Rosh Pina.
Following is my late brother Matt's account of Jerry Seinfeld's appearance at a May 1987 event:
Comedian Gets Cool Response at Hadassah Event
May 14, 1987
By MATT BELLAN
Winnipeg Hadassah-WIZO raised more money for its network of Israeli children's villages through the 46th annual Men's Youth Aliyah Dinner at Rosh Pina Synagogue May 6.
But comedian Jerry Seinfeld, the featured entertainer, got a generally cool reception from the several hundred dinnergoers.
Seinfeld, 33, has appeared on the Johnny Carson and David Letterman shows, and has a gift for a certain kind of off-the-wall humor.
"Weird" material about cows running away so they won't be turned into hamburgers for McDonald's Restaurants, or clothes twisting together in a kinky way in the washing machine might go over with a college age audience watching a late-night TV talk show. But they didn't work for Seinfeld at the Rosh Pina where many in the audience were decades older than 20.
He tried to tune in to the Rosh Pina crowd with a few jokes about elderly people: "My parents moved to Florida this year. They didn't want to, but they're in their 60s, and that's the law."
Seinfeld cracked another joke about his parents feeling "the thermostat is their area. I didn't dare to touch a thermostat until I was 28 years old. "
HEAVY NEW YORK ACCENT
But some in the audience muttered that they couldn't understand his stage patter because of his heavy New York accent, and the way he slurred his words and talked quickly.
The most laughs came when somebody backstage dimmed the auditorium lights.
"Oh, we're going show business," Seinfeld said, sarcastically.
But the room grew dimmer and dimmer, leaving even the comedian in shadow. And he impatiently shouted offstage:
"Just leave the lights alone."
Remembrance of Rupertsland Avenue – 1950 to 1975

By BRIAN M. GILFIX Cote Saint-Luc, Quebec September 18, 2023 I have read with interest in various past issues of the JP&N (Sept. 16 and 20, 2019, Sept. 30, 2020, and Nov. 10, 2021) descriptions of streets or blocks where all or most of the houses were occupied by Jewish families. (Ed. note: All those stories – about McAdam Avenue and Bredin Drive, can be found on this website. Simply go to "Search archive" and enter the name of either street. The entire issue in which the story about that street appeared will show in the search results.)
This was not all that unique in the 1950s and 60s, especially with the Jewish population of Winnipeg peaking close to 20,000 individuals during that time. During the immediate post-war years, individuals and families were leaving the Magnus and Flora Avenues with their wooden shuls and moving more northward to the then developing West Kildonan and later developing Garden City areas. This was reflected in the establishment of shuls (Rosh Pina, 1952; Bnay Abraham, 1958; Chevra Mishnayes, 1965) and schools (Talmud Torah, 1952) in the area.
Rupertsland Avenue was a new street developed in 1950 by Edward Rosenblatt. The street name obviously echoes the name given to the territory draining into Hudson's Bay , which was called Rupert's Land. Looking at the actual mortgage documents, houses cost about $8450 for a bungalow (1 storey) while a cottage (2 storey) cost about $2000 more. By the mid-2010s the value of a bungalow style house had increased thirty-fold in value. The street changed appearance somewhat over the years with some upgrades – paving of the back lane (1950s) and planting trees on the front boulevards (1960s).
I grew up on Rupertsland Avenue in the 1950s and 60s. Then, in the block stretching from McGregor St. to Parr St. and comprising about 50 houses, over a third of the houses were occupied by Jewish families. Most were tradespeople or small business owners. None of that generation were professionals. Then, your neighbours were also your friends with whom you socialized. For example, my parents belonged to a bridge club on the street, comprising amongst others the Stollers, Brasses, Bogaches, and Jacobsons. As few trees were planted, we, the neighbourhood children, played across the front lawns of neighbouring houses, effectively making one long field.
The children (including myself) walked to the local schools regardless of the weather: Victory, what was then known as Jefferson Junior High School, Garden City Collegiate, and Talmud Torah – affecting the school demographics such that on major Jewish holidays the public schools "shut down."
We had deliveries from the milkman and bread man. The street was visited by vendors selling eggs and, on one occasion early on, vegetables from a horse drawn wagon.
From my memory, I have provided a list of the Jewish families that lived on the street during this period. I have also given a few short vignettes of some families as I remember it from my then youthful perspective aided by information gleaned from the JP&N and Google. I apologize for any errors in advance. I should note that of the families listed here, with rare exception, the parents have passed away. In some instances, I have noted the year of passing.
565 Rupertsland – Stoller. He was an accountant or bookkeeper. He and his wife had a son & daughter, Elaine (?).
517 Rupertsland – Name unknown.
513 Rupertsland – Kesten. Their son Cyril currently resides in Vancouver.
509 Rupertsland – Tennenhouse – Sam (d.2001) and Gertie (d.2014).
They had four children: Karen, Ronnie, Marsha, and Kenny. He farmed with his brothers during the summer and had a small machine shop in the basement in winter where he made house numbers. They were long time friends of my parents. They had a "bogey man" is their basement, actually an old coal style furnace. The oldest daughter would bang on it to make the "monster" noise to frighten the kids. They were perhaps the first family to leave Ruperstland for the then new Garden City. I believe some family members still live in Winnipeg, but the son Ronnie lives in Toronto.
505 Rupertsland – Gilfix (us) – We were Joseph (d.2014), Betty (d.2021), Debbie (Edmonton) and myself (Montreal). My parents moved to a new home on Rupertsland in 1950 from the Carmen Apartments on Burrows, which is still standing, leaving behind a walk up and ice boxes. The years saw a transition for heating the house with coal to oil to gas. My sister left for Edmonton to attend university, later married there, and has lived there since. My journey was more peripatetic, moving in 1975 to London, Ontario to pursue my PhD, followed by a post-doctoral fellowship at Harvard Medical School, and finally returning to Canada and McGill University to pursue my MD degree and specialty training. I married in Montreal and have been on staff at the Royal Victoria Hospital in Montreal since 1993. Due to age and infirmity, my parents finally left Rupertsland in 2014. I believe my parents were the last Jewish family on the block and street when they finally left.
501 Rupertsland – Dutkevich – Ann Dutkevich (d.2000), husband Nick, daughter Sally and son Joe. She was affectionately known to us as "Mrs. D". She was very kindly. Once, when my sister decided to "run away," she packed her bags to move to Mrs. D. next door.
I believe the children still live in Winnipeg. Their house was later purchased by another Jewish family, the Greenholtzes (daughter Faye & son Joey). He was a tailor and both he and his wife worked in the garment factories. The parents later relocated to Toronto to be closer to their children.
493 Rupertsland – Gabor. They had a son, Brian.
489 Rupertsland – Name unknown.
485 Rupertsland – Bogach – Frank and Ann, her mother, and son Howard. Frank with his brothers ran Tasty Seeds located on Alfred that they had inherited from their father. Howard was recently profiled in the JP&N (August 16, 2023).
469 Rupertsland – Bogach – Maurice & Goldie Bogach and their daughters, Mindy and Evy. The parents played bridge with my parents and he owned Tasty Seeds with his brothers. I believed their children still reside in Winnipeg.
465 Rupertsland – Rodin. One of their two sons, Greg, is a lawyer in Calgary.
461 Rupertsland – Brass – Abe and Rose Brass and their children. Following his passing she moved to Vancouver to be closer to her children, where she later passed away.
516 Rupertsland – Plosker – Max and Bertha Plosker, daughter, and son Erron. The family owned Direct Home Furniture
512 Rupertslsand – Spiller – Jack and Ailenne and their children, Harley, Susan, Sari, and Deborah. I believe some of the children still reside in Winnipeg.
508 Rupertsland – Terhoch – Kurt & Pearl. He was an electrician. They had two sons, Leonard and Marvin, and a daughter, Cheryl. The oldest son, Marvin, was at one time a producer at CBC Winnipeg.
504 Rupertsland – Jacobson – Anne, Nat (d.2002), son Gary and daughter Arlene. Nat had a part job running the projector in movie theatres. At 106 (!), Ann is probably the last living individual of the generation that first moved onto Rupertsland Avenue. She currently resides at the Simkin Centre. Gary still lives in Winnipeg.
496 Rupertsland – Chodiker. One son, William (Bill), is an allergist, now retired, who lives in London, Ontario.
476 Rupertlsmand – Golubchuk – Samuel (d.2008) and Dora and children, Percy and Miriam. I believe they were the last Jewish family to move on to Rupertsland. Samuel was at the centre of a controversial legal battle dealing with the question of who has the right to make end-of-life decisions. This case was widely written about.
468 Rupertsland – Beloffs
Lastly, at the end of the street, there was a corner store (700 McGregor) run successively by Jewish owners, Mandel and later Slutsky.
Interestingly according to my late mother, Paul Snider of Dorothy Stratton murder fame, apparently lived on Rupertsland Avenue for a period of time.
Rupertsland was not a Jewish island in West Kildonan. Immediately behind my parents' house across the back lane on Enniskillen Avenue, there were the:
Bokauts with sons, Barrie and Brad. I remember walking back home with Barrie and his father from the Bnay Abraham synagogue on Shabbat mornings. Barrie went on to work for Foreign Affairs Canada. I believe Brad still lives in Winnipeg,
Lezacks whose son, Jack, is a hematologist in Winnipeg, and
Este and Morris Katz. Their sons, David and Philip, tragically past away at early ages.
On Smithfield, there were other Jewish families such as the Senenskys and Gorewiches (my father's brother-in law and sister).
Over the decades the ethnic and religious composition of Rupertsland Avenue changed as the original inhabitants aged and they and their children moved to other areas. Many of the children left Winnipeg – often to Calgary, Edmonton, or Toronto. Consequently, the demographics and character not only of the street but also of the local schools, institutions, and West Kildonan have changed. On Rupertsland at its peak, probably a third as many Jews lived there alone as compared the number of Jews now living in the entire West Kildonan area (205) according to the latest census. Consequently, many of the local Jewish institutions have moved, closed, or amalgamated. When my parents, being the last Jewish family on that block of Rupertsland Avenue, finally left in 2014, it marked the end of an era for the street.