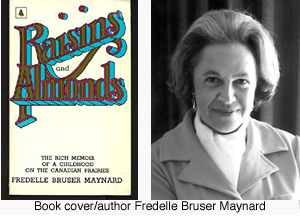 By IRENA KARSHENBAUM While out walking recently, I came across a copy of "Confederacy of Dunces" by John Kennedy Toole in one of those free little libraries. Now the book doesn't fit into my criteria of rare, lost or out-of-print works that I am usually on the hunt for, but knowing that this is one of the great American classics of the 20th century, which I had not yet read, I started reading it on the spot while thinking, can people see me from their front windows and think I'm like rummaging through their garbage?
I quieted the noise in my head, and concentrated on the lively story of the publisher, Walker Percy, recounting how he first came across the work; the mother of the author who turned out to be dead, started calling him incessantly, and in an attempt to push her off, Percy asked why he should read the book, only to be told that it was a "great novel." (Many readers know how this story ends, the book won the Pulitzer Prize eleven years after the author's suicide, thanks to Percy publishing the work.)
My search-for-publisher story is the exact opposite. For years, my mother knew I was writing a book and was after me to read it. Finally, I acquiesced and emailed her the manuscript. A few weeks later, my mother called and told me she nearly vomited when she got to the part where the main character masturbates (can I use this word in a PG-rated community newspaper?) and then asked me if I seriously thought someone would publish my book.
So, if I were to run a garden hose from the exhaust pipe into my car, while securing myself tightly inside (I have no inclination to do so), I know for a fact my mother will never make a nuisance of herself with some publisher. What I am trying to say here, is that every writer needs a champion. Just one. Toole had Walker Percy, and his mother. That's two, hence the Pulitzer Prize. Franz Kafka had Max Brod. Anne Frank and Julia Child had Judith Jones. (Anne Frank also had her father.) I don't have one, not even my mother. Now, Dear Reader, please don't think my mother is some horrible person. She makes me blintzes and borscht and sends me home with massive care packages. It's just that she couldn't get past the masturbation scene, which she may be right about because when it comes to literary fiction, Sex. Does. Not. Sell.
Writers need champions not only to get published, but also not to get forgotten, as so many good books suffer this fate. My tale continues.
On another recent walk I was rummaging through a different free little library that was full of Catholic titles. I zeroed in on "Christ Stopped at Eboli" with a sketch of a cross as the backdrop for a crucified figure. I wasn't about to take this book home with me. But then it was as if time had stopped. My breathing seized. Pudgy cupids fluttered in front of my eyes playing their little harps as my eyes rested on the name of the author — Carlo Levi. I pulled out my phone and googled the name. Italian. Jewish. Doctor. Painter. Author. Detained during the 1930s for his anti-Fascist activities in an impoverished Italian town, the memoir recounts this time. Fits my criteria: rare, lost and/or out-of-print, not to mention, fascinating time and place. I placed the book snuggly under my arm pit, looked around for any judging eyes and slunk away like some satisfied thief with her precious plunder.
I won't be retelling the story of "Christ at Eboli" here because I've only just started reading it — it is good, so far — but I've brought the work to your attention so go find a copy and read it!
I've flown to Tasmania and back to make my convoluted points and have to get to the story I promised Bernie, "Raisins and Almonds," a memoir by Fredelle Bruser Maynard. This book is not exactly forgotten because one thing I know about Winnipegers is that they are very cultured people and are faithful followers of their great literary tradition. The book is a quiet masterpiece that deservers to be remembered, celebrated and introduced to younger readers.
Originally published in 1972, it was one of the first Jewish memoirs to be published by a major publisher, Doubleday Canada Limited, and received wide-spread acclaim. Today, it is sadly out-of-print. I got my copy, luckily, when the Jewish Historical Society of Southern Alberta was purging its library — Fredelle Bruser Maynard belongs to Saskatchewan, to Manitoba, she is not "ours" they said — and knowing my interests post-publication of "Remembering a forgotten book, Winnipeg Stories" (in this newspaper), triumphantly handed me the fragile copy.
Through a series of short stories, "Raisins and Almonds" recounts the author's life growing up in the 1920s and '30s in Saskatchewan and Manitoba. The memoir doesn't pull at the heartstrings; it rips out the heart.
In a Jewish Christmas, Bruser Maynard writes about what it was like to be the only Jewish child in a small Saskatchewan town, in Birch Hills, during the Christmas season, "Christmas, when I was young, was the season of bitterness." The story is painful to read not because little Fredelle is not like the other children and can't have a Christmas tree or Christmas presents or is even cruelly taunted in the playground for having "killed Christ." All of these experiences are hard and traumatic for a child to endure. What is so painful about this story is the vulnerability of the parents who at their core feel inferior as Jews and who will do anything — even have their child, "the town's most accomplished elocutionist," recite a Christmas poem at the yearly Christmas concert — for a scrap of Gentile acceptance. Of course, the Brusers are not the first Jews in history to hide or compromise their identity; Jewish pride or confidence is probably more of a historic rarity that flourishes when we have the good fortune to live in a Jewish golden age.
In The Silk Umbrella, the author describes her father's loneliness and alienation being the only Jewish man living in one prairie town after another, "He had no friends but us. Would it have been different in the city, in a Jewish community? I don't know. But certainly, marooned on the prairies, an island of Jewishness in a barbarian sea, he never formed ties beyond the limits of his business life….. He talked crops with farmers, theology with the local minister, household matters with women. But he would no more have thought of accompanying a farmer to the beer parlor than, years before, he could have joined a Cossack on a gallop across the steppes."
Born in 1922, in Foam Lake, Saskatchewan, to Boris and Rona Bruser, Fredelle describes her childhood as growing up in a family "where women mattered" and as a result was able to pursue degrees from the University of Manitoba, University of Toronto and obtained a Ph.D. in English Literature from Radcliffe College (Harvard University). She married her former professor, Max Maynard, "the son of a Protestant clergyman," which she wrote about in The Silk Umbrella. The interfaith marriage irrevocably damaged her relationship with her father, "Always a demonstrative man, my father embraced me very seldom after I married. In this new reserve, there was no hint of reproach. I remained his own dear child. Whatever had gone wrong, the fault must be his. If he had given me a proper Jewish education…."
The couple had two daughters, Rona Maynard and Joyce Maynard, both of whom followed their mother in her literary path. Joyce Maynard, as a teenager, briefly lived with J.D. Salinger, who was more than 30 years her senior, and wrote about the time in, "At Home in the World: A Memoir."
My PaperJacks edition of "Raisins and Almonds," that originally sold for $1.95, includes a number of review quotes, one being from Margaret Laurence, "Fredelle Bruser Maynard… communicates the sadness at the core of laughter… Her memoirs are so authentically prairie, Depression prairie, but they reach out far beyond any place or time."
"Raisins and Almonds" remains as true now as when crisp copies lined book store shelves 50 years ago when it was first published. If only this beautiful book would be re-released today.
Irena Karshenbaum writes in Calgary irenakarshenbaum.com .