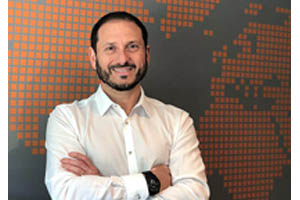 By GUSTAVO ZENTNER, President, the Jewish Federation of Winnipeg  Although you may expect this article to focus solely on the promotion of the Federation Mission to Israel in February 2023, I have so much more to say about why I believe a visit to Israel can impact you.
Over the last few months, the Federation has reported on Winnipeg-Israel relations and projects that are underway. Those were just a precursor to what we have planned for the coming months. The Canadian Summit of Jewish and Israel Affairs earlier this summer positioned our community as a key destination for many Israel-based organizations.
The Federation will be welcoming several visitors, including Dr. Ronen Hoffman, Israel's Ambassador to Canada, to build on our diplomatic and government relations and share dissertations on key issues for Israel-Canada relations. Mrs. Idit Shamir, Consul General of Israel will be in Winnipeg to advance business and government relations while meeting with the Jewish Federation leadership for an open dialogue with our community. Our community members, and especially our younger generation of professionals, are entering into a new frontier to explore projects and development in areas of health, business, investment, and education in Israel. I believe this frontier can result in more impactful, fulfilling projects that benefit participants at a personal level as well as our local community upon their return.
Jerusalem is one of the most cosmopolitan cities in the world and home to the spiritual centers of the Christian, Muslim, and diverse Jewish communities. Just two months ago, our community hosted Mr. Moshe Lion, Mayor of Jerusalem, and the leadership of the Jerusalem Foundation of Canada. Following their visit, I experienced firsthand the impact of the Jerusalem Foundation's work in Jerusalem, the results of their tremendous efforts in concepts such as 'Shared Society' and the positive outcome of Arab-Jewish dialogue, integration, and community building.
Over the years, I have had the privilege of hearing from people of various backgrounds giving testimony of how people's lives and identities have been challenged, strengthened, and passionately reshaped by visiting Israel. The people of Israel continue to flourish through innovation, resilience, and diversity of identity, surpassing the challenges and atrocities of the past. Our Winnipeg Jewish community is uniquely positioned to partner with the Indigenous peoples of Manitoba, focusing on shared values and the teachings from generation to generation. In practical terms, technology collaboration, water, and natural resource management, and above all, sharing of deeply personal experiences bring us closer together.
The generosity and leadership of the Federation's Combined Jewish Appeal supporters are evident here, but also in Israel – at Canada House in Jerusalem, our sister city Be'er Sheba in the South, our Coast-to-Coast partnerships in the North, and the many programs and projects that are made possible through a portion of the Combined Jewish Appeal Campaign. This is why Mr. Alon Davidi, Mayor of Sderot, and Mrs. Hila Oren, of the Tel Aviv Foundation, included Winnipeg on their Canadian tours. They know how our Jewish community, and the community at large, present opportunities for joint initiatives and projects that enrich the lives of those involved, both in Winnipeg and in Israel.
Last month, Israel hosted the third largest sporting event in the world, the Maccabiah Games. With more than 580 delegates, Canada brought home several medals, but the real winners were the athletes, including members of our own community, who competed amongst communities representing 80 countries and 10,000 athletes. Undoubtedly, every participant returned to their homes enriched by one of the most Zionistic experiences possible. The Maccabi World Union builds opportunities catering to Jewish youth around the world and is a rich conduit to healthy living and a super-charged Jewish identity.
Coming out of the COVID pandemic, we know that Israel is the best 'prescription for the soul'. The Federation mission is a travel experience unlike any other. Our missions are unique, and filled with a sense of purpose, delivering our participants a higher appreciation of Israel and an unmatched connection with their Jewish identity.
I believe that a Federation mission to Israel is one of the most important experiences that we can offer to members of the Jewish community. We deliver fun experiences, friendships, education, and renewed energy relating to all things Jewish. Shaping Federation-style missions and going through this experience with old and new friends is within reach. Israel is closer to you than ever before; as soon as February 2023, and I hope you will seriously consider joining us!