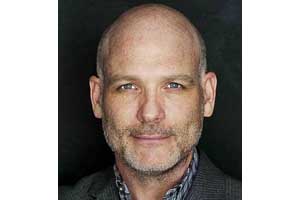 By MYRON LOVE
It must have been quite a sight – a bagpiper playing the pipes on a street in Tel Aviv.
The unique event happened one fine day in 2018. Winnipeggers Kevin and Henriette Ivanans-McIntyre were in Israel to celebrate the bat-mitzvah of a cousin of hers.
"I brought my pipes with me," recalls Kevin McIntyre. "I wanted to surprise the family. I stepped outside to tune up. That created quite a stir. Very quickly, a large crowd gathered. I'm sure most had never heard the pipes before."
My own introduction to Kevin McIntyre came about in a roundabout way. A couple of weeks ago, while reading the obituaries in the Free Press, I came across the write-up on the late Dr. Jerry Litman. What caught my eye is that he played the bagpipes.
I thought at the time that he would have made for an interesting interview. I happened to mention this the next day to a friend at my synagogue who mentioned that Kevin McIntyre, a member of Congregation Etz Chayim, also was a piper.
A couple of days later, I was participating with my younger daughter at a behind the scenes event at Rainbow Stage. I noticed a framed painting on the wall and asked who the man in the painting is.
The answer: Kevin McIntyre.
The message for me was that I had to interview said Kevin McIntyre.
Now I – and I am sure – some readers are familiar with McIntyre mainly through his stage work. He has a long history of appearances in musical theatre in our community. The painting, for example, was from his performance in "Strike!" last year.
Others may remember him for his role in the Winnipeg Jewish Theatre's 2015 production of the musical revue, "Stars of David, artistic director Ari Wainberg's inaugural production.
McIntyre is – as I learned – a man of many parts – performer, professional photographer, bagpiper and serious student of Judaism.
Born and raised in East Kildonan, the son of parents of Scottish origin, he both began playing the pipes as well as treading the boards early in life. For the former, he notes, while his sister took up highland dancing, he became a piper.
As to the latter, he says: "I started in show business at Rainbow Stage in 1988 when I was still a teenager. During a production in 1991, there was a director in the audience visiting from New York. He offered me a role in a touring production of Les Mis"."
Thus, at 19, McIntyre was off to Toronto. He followed up "Les Mis' with a role in a touring production of "Miss Saigon" starring fellow Winnipegger Ma-Anne Dionisio.
While in Toronto, he met his wife-to-be, Henriette, who was also an actor – in film and television – and he became interested in Judaism.
"We had a lot of Jewish friends in Toronto and, as it happens, my wife has an aunt (originally from Latvia) who trained as a doctor in England and later moved to Israel where she married an Israeli. The more I learned about Judaism, the more interested I became.
"I instantly saw in Judaism everything I believed in terms of spirituality. It felt right."
While his parents are actively involved in their church, he reports that they were fully supportive of his decision to become Jewish. (Henriette also converted a couple of years ago.)
In 1996, Kevin and Henriette moved to Los Angeles. While she continued to pursue acting opportunities, he stepped back from performing and reinvented himself as portrait photographer (other than occasionally returning to Winnipeg for performances on stage).
"I did a lot of head shots for actors who later won Oscars," he recounts.
While in L.A., he continued his study of Judaism – including enrolling in an Introduction to Judaism class at the American Jewish University in Los Angeles. He also began attending services regularly at a synagogue in the community.
And, last summer, we spent three weeks in Israel studying at the Conservative Yeshiva in Jerusalem.
Also, while in L.A., he joined a well-established Scottish piper band which competes regularly at the World Piping Championships in Glasgow. "We were ranked 11th in the world at one time," he says with pride of his band of pipers.
Wherever he is, McIntyre makes it a point to attend Shabbat services. In Glasgow, he recounts, he found his way to the historic and Orthodox Garnet Hill Synagogue. The first time that he went there he declined an aliyah because he was unsure how the congregation would welcome someone whose conversion was through the Conservative movement. The second time, the congregation insisted on his taking an aliyah no matter who oversaw his conversion.
"The people at the Garnet Hill Synagogue were really great," he says. "I am looking forward to going back again."
Kevin and Henriette moved back to Winnipeg to stay in May of 2019 – although, up until the COVID lockdowns went into effect, he was still commuting regularly to L.A. for photo shoots.
McIntyre is disappointed that the productions in which he was scheduled to be appearing have either been cancelled or postponed. He reports that he has been able to do some photography here while Henriette's book, "In Pillness and in Health: A Memoir", has been selling well.
(Henriette and Kevin talked about the book at Limmud in 2019. "In Pillness and in Health: A Memoir" is an account of Henriette's recovery from a kidney transplant for which Kevin was the donor.)
In the meantime, McIntyre is looking forward to Yom Tov services. "I have known Tracey (Cantor Tracey Kasner) for years," he says. "We grew up singing together. She is great.
"I sang in the choir last year and I have pre-recorded my haftorah for Yom Kippur."