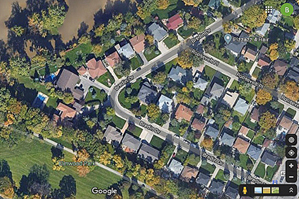 By GERRY POSNER There I was sitting in a restaurant, my first time in one in over a year. It was inside or face the wasps outside. And since there was no one else inside, my good friend and former Winnipegger Dan Finkleman and I sat down at What a Bagel for our once a month lunch.
It is at these lunches where we both retreat to the glory years of the past and reflect on how sad it is that our grandkids will never know the kind of joy that came from growing up in the 50s and 60s in Winnipeg. We had just settled in when I spotted a guy who looked familiar to me. I immediately eliminated that thought as I could not imagine his being in Toronto, let alone this restaurant. Yet, he noticed me and fortunately (my mask was now off) he recognized me and he came over to the table. Finkleman remembered him vaguely ( there is a four-year age gap) and of course, his family. For the next 30 minutes, our visitor, Michael Averbach, chatted with us on all things Winnipeg. Now understand, he stood throughout the entire time, no doubt being careful not to get too close to us. I can imagine what our waitress was thinking as she, well – had to wait. 
Now, that was a great visit. We covered a whole lot of ground in that conversation, ranging from where the clubhouse at Glendale was located to other matters relating to girls Dan knew or wanted to know, some of whom were related to Averbach and, in fact, ranging to why Averbach was in Toronto in the first place. You get the picture.  I wondered who enjoyed this encounter the most, Finkleman, Averbach or me. Suffice to say that seeing Michael made me wonder about several things. The whole meeting with him was really a chance connection since, not only did Dan and I have to be at the same place at the same time as Michael, but we chose on this day to eat inside, as is our usual custom.  Had we eaten outside, the likelihood of his seeing us would have been extremely low, because we would have been on the side of the restaurant and not visible to him. 
Of course, one topic for discussion was the fact that Averbach was part of the Jewish Bredin Drive families in East Kildonan, There were, in fact more than a few families, but the names of Biillinkoff, Swartz, Freed, Bellan, Glesby, Snaper, Wolchock and Gobuty jump out at me. As well, we discussed Michael's career, about which Dan was not fully up to date. 
Averbach is a retired Chartered Accountant, something he did for over 45 years. Moreover, he is, I told Dan, a top golfer and one who must surely rank as one of the best Jewish golfers of all time in Manitoba (although I admit there is no such award for this category and neither do I know what the qualifications are to be included in the ranking. Just call it the Gerry Posner off the top of his head decision desk for Manitoba Jewish golfing greats.) What is a fact is that he is one of two people who served both on the board of Glendale and who also became President of the Manitoba Golf Association (the other being Manny Bricker). It was during this discussion on golf that we argued about the location of the original clubhouse at Glendale.  However, if you think our conversation had little depth to it, you would be wrong, as we did canvass the federal election results and that subject gave way to some very definite opinions. 
As Finkleman, Averbach and I concluded our time together, one certainty emerged from our long chat. We all agreed without hesitation that we were privileged to have grown up when and where we did. We had it easier than our children and far easier than it is for our grandkids, irrespective of being in Winnipeg or Toronto or Calgary. We lamented the path ahead for our grandkids today. (Among the three of us, we have 13). We also reached a clear consensus that Winnipeg was the better place to live. And, on that subject, we agreed to continue the conversation when Averbach is next in Toronto. 
Later, I wondered where the various descendants of the Bredin Drive group enclave have gone? In fact, what I asked to nobody in particular was the reason why the families that moved to Bredin Drive settled in East Kildonan in the first place, an unlikely place for Jewish families to move to unless it was a desire to be closer to Jerusalem (somehow I think that was not the motivation)? Maybe it was the attempt to populate the area at that time with Jewish families. Or maybe it was the attraction of being close to the Red River. It certainly was not a need to be close to a synagogue since there was none in East Kildonan. And lest I forget, Bredin Drive was not the only street with Jews living in East Kildonan. I recall Glenwood Crescent and Roosevelt Place could round up a minyan. By the way, that information about the names of people and their residences is available to anyone who looks up Henderson's Directory ( and where has that gone) for the 1950s and the  personal information of each family and the address is set out in bold print. Alas, not possible today. What is possible is to go online and find this information without leaving your chair. Still, I took a shortcut and looked at an earlier article in this paper on the street wherein Shael Glesby (whose family lived on the street)  listed many of the homes occupied by Jewish families in the 1950s. Here is the list Shael provided: 
255 – Ratner (Max and Helen)
265 – Glesby (Bert & Silvia) original owners were Billinkoffs (Ben & Yetta)
275 – Billinkoff (Joe & Ann)
285 – Gobuty (James & Rae)
210 – Snaper (Mark & Ethel)
250 – Brownstein (Vicki)
260 – Wolchock (Bill & Rose)
300 – Freed (Max & Marion)
310 – Billinkoff (Ben & Yetta) after selling 265.
320 – Bellan (Sam & Marjorie)
There were three more Jewish families just north of 320, but I don't know which houses were owned by which.
Swartz
Averbach
Jacobson
As I examined these names, I returned to my original question as to what ever happened to all of the descendants of the street, that is the kids from my time? I invite the readers to weigh in on the whereabouts of the Bredin Drive children (now, likely grandparents). There is a reunion waiting to happen. And to think all this was triggered by meeting Michael Averbach at a lunch in Toronto. 
Ed. note: If you'd like to read my original article about Bredin Drive, which Gerry references and which appeared in our Sept. 16, 2020 issue, you can find it elsewhere on this website at http://jewishpostandnews.ca/8-features/561-a-tale-of-two-streets-that-proved-to-be-very-attractive-for-jewish-families-in-years-gone-by. By the way, that story quotes from a 1949 story in The Jewish Post that explained how Bredin Drive came to be and how so many Jewish families ended up there.