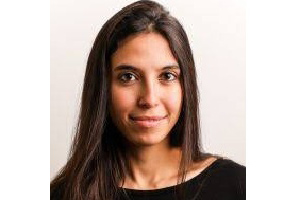 By BERNIE BELLAN
Becoming a doctor requires a tremendous amount of dedication, intelligence, and empathy – and those are just some of the attributes that one might suggest are prerequisites.
But, as I'm sure most of us have discovered over the years, practicing medicine is an art form that may often complement other artistic sides that many doctors have, but of which their patients – perhaps even their colleagues, may be unaware.
Recently I was sent some publicity material about a Winnipeg doctor by the name of Tamar Rubin who, as the material noted, is an accomplished poet whose writing has appeared in a number of poetry journals. (She has also written for several medical journals.) I was also sent a copy of the first fully published book of her poems, titled "Tablet Fragments". (The title of the book, as Tamar explains in her prologue, is a reference to the tablets Moses brought down from Sinai, then smashed.)
Here is how Tamar is described on the website of the publisher, Signature Books:
"Tamar Rubin grew up immersed in Hebrew, Jewish traditions and texts, in a secular household, the daughter of an immigrant mother. In becoming a physician, she learned yet another language: medicine.
"The poetry in Tablet Fragments, Rubin's first published collection, weaves between the texts of all her learning, deploying evocative biblical mythopoetics and the precision of medical science.
"Writing as a diagnostic eyewitness to the complexities of her life, Rubin explores the natural history of familial and romantic relationships, the impacting of migration and displacement, and her composite identities as outsider and insider; as doctor and her own body; as daughter, lover, mother and poet."
After I finished reading the poems in "Tablet Fragments", of which there are 71, I spoke with Tamar Rubin – about her background, her medical practice, and her poetry.
Tamar told me that her mother was born in Israel, her father in Canada, that her parents met in Israel and that they eventually moved to Toronto, which is where Tamar was born and raised.
After obtaining her undergraduate degree at McGill, Tamar went to the University of Toronto for her MD, followed by training in pediatrics at University of Alberta, subspecialty training in clinical immunology and allergy at University of Manitoba, and then further training in pediatric immunodeficiency at Cincinnati Children's Hospital in Ohio.
Tamar finally settled down in Winnipeg in 2017 with her husband (who is also a doctor) when she began her current career as a pediatrician at the Children's Hospital, specializing in allergies and immunology. Tamar told me she trained under well-known allergist Dr. Allan Becker and now trains f other students who are enrolled in the allergy and immunology program at the Rady Faculty of Medicine.
She says that her work now is primarily in the "academic sector of medicine."
At the same time Tamar is busy raising her two children, a two-year-old and an eight-month old. I wondered then how she has any time to write poetry – between juggling a demanding career and looking after two very young children. She admitted that it was much more difficult to find time to write poetry, noting that "I used to be a little more disciplined about it. I write when I can."
I was intrigued by the notion of a poetry-writing physician, although doctors as writers is quite common. In fact, the discipline that doctors must bring to practicing their profession certainly lends itself to the same sort of discipline required of a writer. I mentioned to Tamar that in the past we have excerpted poems from another Toronto Jewish doctor, Ron Charach, although it's been some time since we've heard from him.
In fact, some of the poems in "Tablet Fragments" require a mathematical-type of analysis, as they are laid out in a quasi-geometric fashion that requires several readings in order to grasp their meaning. Tamar acknowledged that some of her poems are "more accessible than others", but when I admitted that I had some real trouble trying to figure out how to read some of the poems because they were laid out in such a quizzical manner, she simply laughed and said I could read them any way I wanted.
Tamar's poems cover the gamut of her life experience, including her upbringing, her consciousness of her Jewishness, her closeness to her mother and grandmother, challenges in her own motherhood, her work as a physician, as well as a range of other subjects. While they are personal, they are not soul-baring. While some are more difficult to read than others, for the most part they are all quite easy to read.
Here is an excerpt from one about Tamar's mother and grandmother, titled "Perennial":
For thirty-one years, my mother tried not to miss her. Every week,
a little water or the trickle of a few ice cubes
dropped
in black earth. Years back, in the muck of Toronto, April,
my grandmother visited from Israel, left
a Christmas cactus
the vast beach of my mother's Mediterranean
mother – oranges, mangoes, brown skin, hot
tempers, a bowl of warm milk for stray cats –
all packed inside this…
I asked Tamar what she derives from writing poetry, which, she explained, she's been doing ever since she was a young girl.
She answered that "writing poetry explores some vulnerabilities and leads to a common experience – just as in friendship, when you explore a vulnerability, it can lead to a connection."
"Tablet Fragments" is available from Signature Editions at http://www.signatureeditions.com/index.php/books/single_title/tablet_fragments.