Yehuda Friedberg and the Mriya Report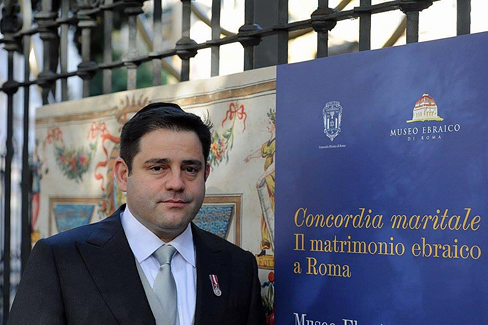 By Martin Zeilig
Since the start of Russia's full-scale invasion of Ukraine on February 24, 2022, the team behind Mriya Report has been broadcasting live, 24/7, on Twitter Spaces—the modern equivalent to live global radio.
(Ed. note: Twitter Spaces is "a way to have live audio conversations on Twitter. Anyone can join, listen and speak in a Space on Twitter for IOS and Android.To find out more about how you can listen to Capt. Friedberg and his many guests simply Google "Twitter Spaces.")
Founded by Yehuda Friedberg (Yehuda@yamzallagh), a captain in the Canadian Armed Forces, in early 2022, the space has become an indispensable source of information on the illegal and unprovoked war of aggression being waged by the Russian Federation against democratic Ukraine.
Akaash Maharaj, Ambassador-at-large for the Global Organization of Parliamentarians (GOPAC), is a regular guest on the MR. He leads GOPAC's project on international prosecution of Crimes against Humanity, its work on reconciliation in post-conflict states, and its efforts to strengthen integrity in the global sport system. He is a Fellow of the Royal Canadian Geographic Society, a Senior Fellow of the Munk School of Global Affairs and Public Policy, and Fellow of the Royal Society of Arts.
"The Mriya Report is an extraordinary source of first-hand and expert information about the war in Ukraine," Mr. Maharaj, a graduate of Oxford University, said in an email to this reporter.
"The speakers have included soldiers and civilians on the ground in Ukraine, military and diplomatic experts, political leaders, and humanitarian workers. It has given people across the world an unfiltered window into the realities of the war, and access to the kind of deep insights and analysis that are rare outside of universities and government situation rooms."
Capt. Friedberg, who lives in Toronto, Ontario, consented to an email interview with The JP&N.
JP&N: What are the origins of the Mriya Report?
YF: It is surprising for most that so many people, from various backgrounds and walks of life, managed to find one another online and create this amazing information space. It is just as surprising to myself and the Mriya Report team.
We are a team of friends of Ukraine, volunteers from around the world, providing round-the-clock news and commentary on the Russian invasion of Ukraine. We work to keep Ukraine front of mind.
Collectively, we support a charity organization formed in the wake of the full-scale invasion by a number of Canadians and Ukrainians from all walks of life.
For me it all began with the NATO mission winding down in Afghanistan by mid-2021. I was a 44-year-old father with a young family living in Toronto. My daily routine was as normal as most who have toddlers: Wake up, get kids ready, work, pick up kids, prepare dinner, relax, and sleep; then repeat.
When it became apparent that there would be an exodus of Afghans fleeing the Taliban, I think many people became concerned about what would happen to the generation of Afghans who grew up learning about democracy, the freedom of expression, the right to believe what you want. I, like many others, felt helpless to really do much about it. All we could do was watch.
This is when the story gets interesting.
So my day job is a little different than most perhaps. I am an officer in the Canadian Armed Forces (CAF). I will take this time to make it very clear that everything I have done and continue to do in my personal time, is strictly voluntary, and does not represent the CAF in any capacity. However, my beliefs are in line with the ethos that any reasonable, just, and considerate person should hold.
It started with a pizza deliveryman, whom I befriended and who then told me his mother was the last Jew in Afghanistan. He said her life was in danger for hiding the remaining Jews before her, and asked if I could do anything to help. That story in itself is another matter. I was able to facilitate the family of 35 in leaving Afghanistan for safety.
Over the last year and a half, I have assisted in the evacuation of 1500 Afghan refugees, translators, female leaders and other vulnerable persons. This includes the last Jewish Afghan family, who are now in Canada except 10 members still stuck in the UAE.
During the course of my work I grew a considerable network of like-minded people.
When the situation in Ukraine started to become clear, Lieutenant-Colonel Melanie Lake and I created an NGO called Mriya Aid. This group provides non-lethal support for the government of Ukraine. Simultaneously, I created an online podcast through Twitter, called the Mriya Report.
JP&N: How many people worldwide listen to the MR?
YF: The Mriya Report has had over 150 million impressions, and we operate 24/7 week for 8 months, an information campaign to assist and support Ukrainians. In that time I have built a team of 40 volunteers worldwide, journalists, audio engineers, and former military officers etc… The following is a partial list of who I have had on our show, many of whom are on daily now as expert analysts:
· Lt Gen Ben Hodges (On our show weekly) and Lt Gen Mark Hertling (both former Commanders of the US Army in Europe);
· Anton Gerashchenko – Advisor to the Minister of Internal Affairs of Ukraine;
· Maj Gen Mick Ryan AM (Commander of the Australian Defense College);
· Maj Gen Pekka Toveri (former Chief of Finnish Military Intelligence);
· Lt Col Rup Rawlings; Retired USMC officer;
· Lt Col Alexander Vindman, and a wide number of other experts – including foreign policy researchers, elected officials, energy policy experts, and even an astronaut (Cdr Scott Kelly);
· Col John Spencer, West Point professor and world's foremost Urban Operations specialist. (He is on daily); and
· Lt (N) Chuck Pfarrer, Former Navy Seal commander, Seal Team 6. He brought to justice the terrorist who killed Leon Klinghoffer on the Achille Lauro. (He is on daily)
We have also promoted a number of Ukrainian voices, including human rights advocate Taras Ratushnyy; Dariia Tsykunova (partner of Ilya, an Azovstal defender imprisoned by Russians and now released); Alexander Kamyshin, the CEO of Ukrainian Railway; Valentyn Nalyvaichenko, who formerly Headed the Security Service of Ukraine (SBU) and is now a Member of the Verkhovna Rada; Ministers;
Plus numerous Ukrainian Cabinet ministers, Presidential advisors, medical specialists, psychologists and surgeons.
JP&N: What else would you like to share with our readers?
YF: We are also in the process of setting up several unique processes to assist the Ukrainians in their efforts, and anti-fraud organizations for NGOs to best deliver goods, and a logistics hub in Kyiv to facilitate efficient transfer of non-lethal goods with even greater fidelity.
As well, members of Harvard and Stanford universities have reached out to me in the information space, and we began a project to produce a digitalized map of Ukraine, with input from geo technicians worldwide, both professional and amateur, in conjunction with satellite imagery companies.
The intent is to create a corpus of digital data that can be used currently and for future studies and investigations. It will include damage to cultural and heritage sites, civilian infrastructure, possible locations of war crimes atrocities, exit route for human trafficking, and a multitude of other uses. The geo spatial lab at Harvard has obtained blessings from its provost to create a plan in order to create this collaboration, which would be stewarded by the major institutions of higher learning. We meet weekly to discuss this roll out and to bring on relevant stakeholders.
This endeavour will ultimately be stewarded by these major institutions of higher learning.We have also received buy-in and support from several major medical/hospital groups in North America to treat Ukrainian civilians and soldiers, either free of charge, or at cost. We are currently working with Natalia Kalmykova at the Minister of Veterans Affairs Ukraine to assist in the triage for those patients.
Additionally, I would be remiss if I didn't ask for more help from our audience.  If you are able to assist in any of the above efforts, we would be glad to take on more volunteers.
I want you to know that our team and I do this for one reason: To help Ukraine. To stop a genocide. We see growing movements of totalitarianism and authoritarians on the rise worldwide.  We want to do something about it.  It starts with me, it starts with you.
Ron Telpner: the adman and his music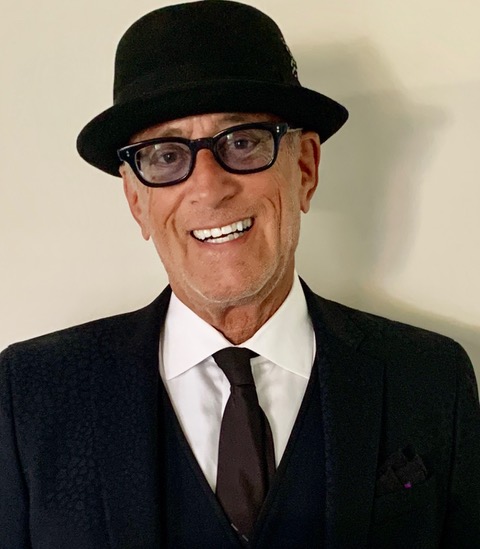 By GERRY POSNER Now this is a story. Talk about someone who has had the full package in life and you are talking about Ron Telpner. For those readers too young to remember the Telpner name, Google Gene and Fritzi Telpner (née Shuckett). Gene was a featured columnist for the the Winnipeg Tribune, the Winnipeg Free Press, and The Jewish Post & News. Anyone over 60 would likely have been aware of that.Ron is one of three Telpner offspring, a former resident of the north end, and a graduate of United College and the University of Manitoba, where he acquired degrees in English Literature and Psychology. In 1973 Ron earned a journalism degree from Carleton University in Ottawa. This was but the beginning of a long career followed by challenges far more daunting than his work.
Upon graduating, Ron took his first real job as an information officer with the Province of Manitoba. At the age of only 26 he became the Director of Promotion and Information for the Province of Manitoba. That job proved frustrating for Ron as a result of the slowness of bureaucratic goverment decision making and he soon joined the prestigious McKim Advertising firm in Winnipeg, in 1978.
One year later, he was the manager of McKim. During that time the firm was dominant in the Winnipeg adverting world. Ron created campaigns for the then Premier of Manitoba, as well as Canada's Finance Minister, during their respective election battles. In 1989, Ron, still with McKim, by then the largest ad agency in Canada, made the big move to Toronto. The direction was clearly set for Ron Telpner.
In 1992, Telpner boldly started his own advertising agency in Toronto, known as the BrainStorm Group. Ron even brought into the partnership his senior creative director and senior account director from Winnipeg. The agency was successful to such a degree that offices were opened up in Denver – in 2003, and Dubai, in 2007. Telpner and his company worked with such leading brands as Canon, Calvin Klein, Polo Ralph Lauren, Kenneth Cole, Molson USA, Baxter's of Scotland, Mike's Hard Lemonade and ADP, in various countries. BrainStorm had as its main objective to be focused on inspired, integrated thinking.
All went very well until 2010 when Ron, then 60, was diagnosed with prostate cancer, which changed his life dramatically. The energy which Ron had so expended on his career was now channelled into dealing with cancer. Of course, he had the total support of his wife Patsy (Katz), also a former Winnipegger, along with his two children.
Ron decided to sell his ad agency. In the same way that he brought the best talent he could get find into his BrainStorm team, he made a plan and enlisted a team of support to deal with his cancer. He spoke with many doctors, Googled many sites, listened to different opinions and, as he puts it, "was almost overwhelmed by the information."
That effort, together with his work in charitable areas, as well as taking an active role in men's heath issues, combined to bring him a measure of success in his fight to deal and live with cancer. He ultimately made a major decision to have a prostatectomy. That big step seemed to have helped him.
Ron has been on many television programs , has written for various magazines and has been an MC for a variety of fund raising events. Significantly, when Ron learned that his lungs had also been adversely affected, he was told that what would help him was singing.
Now, Ron had some definite talents, but singing was a whole new challenge. Not to be deterred, he bought his very first ukulele, a Kala Travel Tenor, and taught himself to play. For several years now, Ron Telpner has both been playing the ukulele and singing along – and not just to himself. He has his own account on Instagram and anyone can both see and hear him. He is passionate about Rock & Roll, Blues, and Country and Western, so you do get a mix when you tune into Telpner. He has a large following and he says that the ukulele and singing have added years to his life. He also continues to give back every "Movember" and the 4 Doane School of Music. He is as well the co-founder of the Annual Flashmob for Peace.
Of course with all of this, you would be hard pressed to miss Ron Telpner in a crowd, as he is an admitted fashion plate with a penchant for vivid colours. So, here is my best suggestion for you to lift up your day: Search out Ron Telpner on Instagram, watch him perform in what is sure to be an outfit resplendent in multi colours. As he has done all his life, Telpner is charting a new path – and with enthusiasm.
Jerry Seinfeld may be one of the world's most famous comedians now, but in 1987 he didn't win over an audience at the Rosh Pina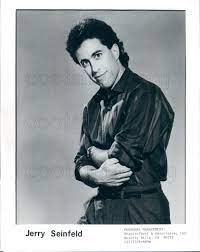 By BERNIE BELLAN Jerry Seinfeld played at the Canada Life Centre to a large crowd on Friday evening, September 22 – and was generally well received, although I noted that there was no mention of his being here in the Free Press – either before or after his appearance.
By now we're all quite familiar with Seinfeld's style of "observational humour," in which he talks about everyday matters, but notes the actual weirdness in so much of what passes for normal.
His delivery was flawless – never once stumbling over a line even as he was on stage for almost a full hour.
And, as a stand-up comic who refuses to resort to using the "f" word, which seems almost mandatory among so many comics these days, Seinfeld relies upon his ability to articulate rather than punctuate.
Still, as much as Jerry Seinfeld may be a "bit shot" these days, as Frank Costanza would have referred to him, in 1987 Seinfeld received a decidedly cool reception when he played to a mostly older audience at a Hadassah event held at the Rosh Pina.
Following is my late brother Matt's account of Jerry Seinfeld's appearance at a May 1987 event:
Comedian Gets Cool Response at Hadassah Event
May 14, 1987
By MATT BELLAN
Winnipeg Hadassah-WIZO raised more money for its network of Israeli children's villages through the 46th annual Men's Youth Aliyah Dinner at Rosh Pina Synagogue May 6.
But comedian Jerry Seinfeld, the featured entertainer, got a generally cool reception from the several hundred dinnergoers.
Seinfeld, 33, has appeared on the Johnny Carson and David Letterman shows, and has a gift for a certain kind of off-the-wall humor.
"Weird" material about cows running away so they won't be turned into hamburgers for McDonald's Restaurants, or clothes twisting together in a kinky way in the washing machine might go over with a college age audience watching a late-night TV talk show. But they didn't work for Seinfeld at the Rosh Pina where many in the audience were decades older than 20.
He tried to tune in to the Rosh Pina crowd with a few jokes about elderly people: "My parents moved to Florida this year. They didn't want to, but they're in their 60s, and that's the law."
Seinfeld cracked another joke about his parents feeling "the thermostat is their area. I didn't dare to touch a thermostat until I was 28 years old. "
HEAVY NEW YORK ACCENT
But some in the audience muttered that they couldn't understand his stage patter because of his heavy New York accent, and the way he slurred his words and talked quickly.
The most laughs came when somebody backstage dimmed the auditorium lights.
"Oh, we're going show business," Seinfeld said, sarcastically.
But the room grew dimmer and dimmer, leaving even the comedian in shadow. And he impatiently shouted offstage:
"Just leave the lights alone."
Remembrance of Rupertsland Avenue – 1950 to 1975

By BRIAN M. GILFIX Cote Saint-Luc, Quebec September 18, 2023 I have read with interest in various past issues of the JP&N (Sept. 16 and 20, 2019, Sept. 30, 2020, and Nov. 10, 2021) descriptions of streets or blocks where all or most of the houses were occupied by Jewish families. (Ed. note: All those stories – about McAdam Avenue and Bredin Drive, can be found on this website. Simply go to "Search archive" and enter the name of either street. The entire issue in which the story about that street appeared will show in the search results.)
This was not all that unique in the 1950s and 60s, especially with the Jewish population of Winnipeg peaking close to 20,000 individuals during that time. During the immediate post-war years, individuals and families were leaving the Magnus and Flora Avenues with their wooden shuls and moving more northward to the then developing West Kildonan and later developing Garden City areas. This was reflected in the establishment of shuls (Rosh Pina, 1952; Bnay Abraham, 1958; Chevra Mishnayes, 1965) and schools (Talmud Torah, 1952) in the area.
Rupertsland Avenue was a new street developed in 1950 by Edward Rosenblatt. The street name obviously echoes the name given to the territory draining into Hudson's Bay , which was called Rupert's Land. Looking at the actual mortgage documents, houses cost about $8450 for a bungalow (1 storey) while a cottage (2 storey) cost about $2000 more. By the mid-2010s the value of a bungalow style house had increased thirty-fold in value. The street changed appearance somewhat over the years with some upgrades – paving of the back lane (1950s) and planting trees on the front boulevards (1960s).
I grew up on Rupertsland Avenue in the 1950s and 60s. Then, in the block stretching from McGregor St. to Parr St. and comprising about 50 houses, over a third of the houses were occupied by Jewish families. Most were tradespeople or small business owners. None of that generation were professionals. Then, your neighbours were also your friends with whom you socialized. For example, my parents belonged to a bridge club on the street, comprising amongst others the Stollers, Brasses, Bogaches, and Jacobsons. As few trees were planted, we, the neighbourhood children, played across the front lawns of neighbouring houses, effectively making one long field.
The children (including myself) walked to the local schools regardless of the weather: Victory, what was then known as Jefferson Junior High School, Garden City Collegiate, and Talmud Torah – affecting the school demographics such that on major Jewish holidays the public schools "shut down."
We had deliveries from the milkman and bread man. The street was visited by vendors selling eggs and, on one occasion early on, vegetables from a horse drawn wagon.
From my memory, I have provided a list of the Jewish families that lived on the street during this period. I have also given a few short vignettes of some families as I remember it from my then youthful perspective aided by information gleaned from the JP&N and Google. I apologize for any errors in advance. I should note that of the families listed here, with rare exception, the parents have passed away. In some instances, I have noted the year of passing.
565 Rupertsland – Stoller. He was an accountant or bookkeeper. He and his wife had a son & daughter, Elaine (?).
517 Rupertsland – Name unknown.
513 Rupertsland – Kesten. Their son Cyril currently resides in Vancouver.
509 Rupertsland – Tennenhouse – Sam (d.2001) and Gertie (d.2014).
They had four children: Karen, Ronnie, Marsha, and Kenny. He farmed with his brothers during the summer and had a small machine shop in the basement in winter where he made house numbers. They were long time friends of my parents. They had a "bogey man" is their basement, actually an old coal style furnace. The oldest daughter would bang on it to make the "monster" noise to frighten the kids. They were perhaps the first family to leave Ruperstland for the then new Garden City. I believe some family members still live in Winnipeg, but the son Ronnie lives in Toronto.
505 Rupertsland – Gilfix (us) – We were Joseph (d.2014), Betty (d.2021), Debbie (Edmonton) and myself (Montreal). My parents moved to a new home on Rupertsland in 1950 from the Carmen Apartments on Burrows, which is still standing, leaving behind a walk up and ice boxes. The years saw a transition for heating the house with coal to oil to gas. My sister left for Edmonton to attend university, later married there, and has lived there since. My journey was more peripatetic, moving in 1975 to London, Ontario to pursue my PhD, followed by a post-doctoral fellowship at Harvard Medical School, and finally returning to Canada and McGill University to pursue my MD degree and specialty training. I married in Montreal and have been on staff at the Royal Victoria Hospital in Montreal since 1993. Due to age and infirmity, my parents finally left Rupertsland in 2014. I believe my parents were the last Jewish family on the block and street when they finally left.
501 Rupertsland – Dutkevich – Ann Dutkevich (d.2000), husband Nick, daughter Sally and son Joe. She was affectionately known to us as "Mrs. D". She was very kindly. Once, when my sister decided to "run away," she packed her bags to move to Mrs. D. next door.
I believe the children still live in Winnipeg. Their house was later purchased by another Jewish family, the Greenholtzes (daughter Faye & son Joey). He was a tailor and both he and his wife worked in the garment factories. The parents later relocated to Toronto to be closer to their children.
493 Rupertsland – Gabor. They had a son, Brian.
489 Rupertsland – Name unknown.
485 Rupertsland – Bogach – Frank and Ann, her mother, and son Howard. Frank with his brothers ran Tasty Seeds located on Alfred that they had inherited from their father. Howard was recently profiled in the JP&N (August 16, 2023).
469 Rupertsland – Bogach – Maurice & Goldie Bogach and their daughters, Mindy and Evy. The parents played bridge with my parents and he owned Tasty Seeds with his brothers. I believed their children still reside in Winnipeg.
465 Rupertsland – Rodin. One of their two sons, Greg, is a lawyer in Calgary.
461 Rupertsland – Brass – Abe and Rose Brass and their children. Following his passing she moved to Vancouver to be closer to her children, where she later passed away.
516 Rupertsland – Plosker – Max and Bertha Plosker, daughter, and son Erron. The family owned Direct Home Furniture
512 Rupertslsand – Spiller – Jack and Ailenne and their children, Harley, Susan, Sari, and Deborah. I believe some of the children still reside in Winnipeg.
508 Rupertsland – Terhoch – Kurt & Pearl. He was an electrician. They had two sons, Leonard and Marvin, and a daughter, Cheryl. The oldest son, Marvin, was at one time a producer at CBC Winnipeg.
504 Rupertsland – Jacobson – Anne, Nat (d.2002), son Gary and daughter Arlene. Nat had a part job running the projector in movie theatres. At 106 (!), Ann is probably the last living individual of the generation that first moved onto Rupertsland Avenue. She currently resides at the Simkin Centre. Gary still lives in Winnipeg.
496 Rupertsland – Chodiker. One son, William (Bill), is an allergist, now retired, who lives in London, Ontario.
476 Rupertlsmand – Golubchuk – Samuel (d.2008) and Dora and children, Percy and Miriam. I believe they were the last Jewish family to move on to Rupertsland. Samuel was at the centre of a controversial legal battle dealing with the question of who has the right to make end-of-life decisions. This case was widely written about.
468 Rupertsland – Beloffs
Lastly, at the end of the street, there was a corner store (700 McGregor) run successively by Jewish owners, Mandel and later Slutsky.
Interestingly according to my late mother, Paul Snider of Dorothy Stratton murder fame, apparently lived on Rupertsland Avenue for a period of time.
Rupertsland was not a Jewish island in West Kildonan. Immediately behind my parents' house across the back lane on Enniskillen Avenue, there were the:
Bokauts with sons, Barrie and Brad. I remember walking back home with Barrie and his father from the Bnay Abraham synagogue on Shabbat mornings. Barrie went on to work for Foreign Affairs Canada. I believe Brad still lives in Winnipeg,
Lezacks whose son, Jack, is a hematologist in Winnipeg, and
Este and Morris Katz. Their sons, David and Philip, tragically past away at early ages.
On Smithfield, there were other Jewish families such as the Senenskys and Gorewiches (my father's brother-in law and sister).
Over the decades the ethnic and religious composition of Rupertsland Avenue changed as the original inhabitants aged and they and their children moved to other areas. Many of the children left Winnipeg – often to Calgary, Edmonton, or Toronto. Consequently, the demographics and character not only of the street but also of the local schools, institutions, and West Kildonan have changed. On Rupertsland at its peak, probably a third as many Jews lived there alone as compared the number of Jews now living in the entire West Kildonan area (205) according to the latest census. Consequently, many of the local Jewish institutions have moved, closed, or amalgamated. When my parents, being the last Jewish family on that block of Rupertsland Avenue, finally left in 2014, it marked the end of an era for the street.