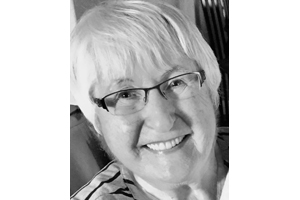 We lost our Mom, Bubby, Great-Bubby, Sister, Auntie and friend on October 9, 2020.
Born in Radziechow, Poland on March 22, 1933, our mom Carmela, and her older sister Betty, had a very happy early childhood, helping their mom in the kitchen and playing with friends, but things began to change around her when she was 6, with the rumblings of war and targeting of Jews. In 1941, the Nazis invaded their town. Fearing for their lives as a Jewish family, they went into hiding, ultimately ending up in a tiny mud hollow dug below the home of neighbours. These courageous Polish neighbours and another family risked their own lives, enabling Mom and her family to survive, despite numerous close calls. After 20 months in hiding, they were liberated by Russian soldiers in July 1944. Emerging weak and undernourished, they soon learned of the deaths of countless family members and the devastation of their Jewish community. Mom and her family made sure these two exceptional families were recognized as Righteous Among the Nations at Yad Vashem, a Holocaust memorial in Jerusalem.
After several years in a Displaced Persons camp in Deggendorf, Germany, Mom and her family emigrated to Winnipeg in October 1948. Mom quickly mastered the English language and graduated with high marks from St John's Tech.
In December 1952, Mom met the love of her life, Nathan, and after a whirlwind romance, they married on her 20th birthday. A year later, they had their first child, Allan, followed soon after by Marla, Mona and Gina and 5 1/2 years later, Sheldon completed their family.
Mom was the consummate homemaker and took pride in everything she did. She ensured our home was always tidy and filled with the aromas of freshly-baked goodies and delicious homemade meals. The freezers and cold room were always well stocked with preserves, pies, pickles and so much more. Mom really enjoyed sewing and knitting, creating beautiful clothing for herself and for her 3 daughters and even their dolls. Her intricate needlework graced the walls of our home. In later years, Mom spent many hours knitting for Cancer Care Manitoba and was so pleased to hear that her pieces were usually the first items sold.
It was important to Mom that her children have a strong Jewish upbringing and education, and she created a home that reflected that, including lighting Sabbath candles every Friday and observing Jewish holidays with delicious homemade traditional foods and rituals. She was known for her gefilte fish and kreplach and many other specialties. A legacy we all cherish is the Passover seder matzo bags she made for each of her children and grandchildren.
Mom loved music, especially opera, classical and liturgical pieces. She opened this world to us too, a gift we all continue to appreciate and share with our own families.
Mom was a life member of Masada Chapter of Pioneer Women Na'amat and also enjoyed bowling, mahjongg and power walking in Kildonan Park. She loved to travel, especially to see her family, and was so happy to meet many family members at the international 'Schrage' family gathering in 2003. Mom joined the workforce in her 40s and spent many years in retail, most notably as nation-wide top salesperson at La Vie en Rose.
Mom's early years were lived in fear, terror and uncertainty, experiences that shaped her life in many ways. She was overly protective, needing to have her children close at all times and to make sure they were well-fed. In her later years, as difficult and painful as it was, Mom found the strength and courage to share her Holocaust experiences with countless students and others, determined to ensure the world never forgets.
Mom cherished her relationship with her sister Betty, her best friend and confidante. Their daily phone calls and frequent visits were very important to her, knowing they could talk about anything and that they would always be there for one another. Their loving and supportive relationship served as a wonderful model for us.
Family meant everything to Mom. She was so proud of her 5 children and that they all grew to be kind, caring and responsible adults who continued to maintain close relationships with each other. Mom loved spending time with her 12 grandchildren and delighted in the births of her 9 great-grandchildren. We can all still feel Mom's signature bear hug.
Mom was predeceased by her parents, Caroline and Leon, and her beloved husband, Nathan. She will be lovingly remembered and missed by her sister Betty, her children Allan (Barb), Marla (Howie), Mona (Patrick), Gina (Bernie) and Sheldon (Arlie), grandchildren Lauren, Evan, Jordan, Adam, Laura, Yale, Jessica, Megan, Julian, Aaron, Cindy and Danny, great-grandchildren Noah, Ruby, Jude, Liam, Abigail, Isla, Jack, Emmy and Lyla, and many nieces, nephews and relatives in Israel and around the world.
Mom's funeral service was held on October 12, 2020 at the Bnay Abraham Cemetery. Our family would like to thank Mom's homecare workers and the staff and residents at the Portsmouth for their care and kindness. A special thank you to Tracy Kasner-Greaves for leading the funeral service and for her eulogy, which honoured Mom's life so beautifully.
Donations in Mom's memory may be made to the Carmela Shragge Finkel Holocaust Awareness Fund at the Jewish Foundation of Manitoba (204-477-7525 or https://www.jewishfoundation.org/send-a-card) or to a charity of your choice.