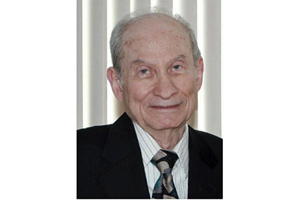 David Jacobson, 87, of Ottawa, Ontario, passed away peacefully at the Monfort Hospital on December 31, 2021.
David grew up in Winnipeg, Manitoba, son of Jack and Luba (Rosenblatt) Jacobson, immigrants from eastern Europe. David graduated with a mathematics degree from the University of Manitoba and completed a Ph.D. in mathematics at the University of Toronto. David taught statistics at Rutgers University and worked for many years in the public sector, including the Manitoba Public Insurance Corporation. David spent most of his life in Winnipeg and was a proud Winnipegger.
In his spare time, David was an expert chess and bridge player and enjoyed spending time with his family. He was a kind and loving partner to his wife Dora (née Kremer) who passed away in 2005, as well as a loving father to his daughter Lisa (Darryl Stal) and son Michael, who will both miss him dearly.
David also leaves behind his two grandchildren, Emilie and Olivia, his nephews, Perry and Darryl Jacobson and Bryan Kraitberg, and his nieces, Lori Jacobson and Noreen and Cheryl Kraitberg. David is pre-deceased by his siblings, Max Jacobson and Pearl Kraitberg.
A private graveside service was held at the Jewish Memorial Gardens (Osgoode, Ontario) on Monday, January 3, 2022.