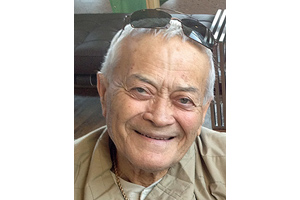 It is with great sadness in our hearts that we announce the passing of our beloved husband, father, zeyda, and brother, Dave Kaplan, on February 10, 2021.
He leaves behind his wife of 58 years, Lorraine, his three boys and their wives, Myles and Nicki, Kevin and Roxanne, Joel and Danna, as well as his brother's family, Harry and Barbara, and Shawn and Carrie Kaplan. We were ecstatic that he was able to see his eight grandchildren, Josh, Sam and Louis, Ben and Anna, Max, Isaac and Asher, grow into young adults.
We will miss his easy smile and laughter, his ability to fix and help with anything, watching Jets games with him, and spending time with him on the deck at his cottage at Winnipeg Beach. His legacy to his family will always be: Family first, be happy with what you've got, there is always someone out there worse off than you, and you can do anything you want to if you put your mind to it. He led by example with a mostly quiet, patient, classy temperament, and was so easy to be around. We will forever miss him.
In lieu of flowers, Dave (Tevya) would appreciate a donation to Jewish Child and Family Service
(jcfswinnipeg.org).
The family would like to thank the doctors, nurses, health care aides and staff at St. Boniface Hospital ward 6A west. Their kindness, dedication, thoughtfulness, humanity and support was greatly appreciated.
When we get to the end of our lives together,
the house we had, the cars we drove,
the things we possessed won't matter.
What will matter is that I had you,
and you had me.