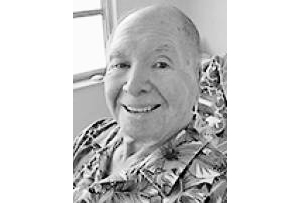 It is with great sadness that we announce the passing of Emile Belkin on November 7, 2020, aged 95, after a long illness.
He was laid to rest on November 9.
Emile lived a full and rich life, filled with family, friends, music, and art. Emile leaves behind his wife Klara; his daughters, Brenda (Larry) and Lisa (Randy), and his grandsons, Aaron and Adam. He was predeceased by his parents, Benjamin and Fanny Belkin.
Emile was born in Winnipeg. He became an apprentice machinist for the CPR at age 15 and studied the violin and viola. Classical music was Emile's passion throughout his life. He met Klara in 1959, and this past September they celebrated their 60th wedding anniversary. Emile and Klara both played with the WSO through the 1960s and 1970s. Emile loved spending summers at the cottage with the family and in his later years, spending winters in Florida. In Florida, Emile loved playing the violin in the Tampa Bay Symphony Orchestra, enjoyed a busy social life, and was a champion shuffle-board player. Summering in Winnipeg, well into his 90s, Emile would punctually drive to the Garden City Mall for coffee to hang out with his friends and solve the world's problems. Emile was a gentleman – always polite, kind, and with a quick wit and great sense of humour.
Emile's family would like to express their gratitude to the doctors, nurses, and staff at the Grace Hospice and the St. Boniface Palliative Care Unit for their compassionate and loving care.
Donations can be made in Emile's memory to the Winnipeg Humane Society, https://www.winnipeghumanesociety.ca/ways-to-help/donate/.