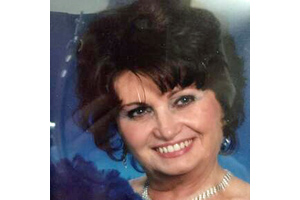 Lea died peacefully on Wednesday, June 15, 2022. Beloved mother of Debbie Estein (Irving), Danielle MacDougall (Dave), and Richard Levy (Carla). Cherished grandmother of Orly, Roni (Michelle), Lauren, David (Heather), and Aria. Proud great-grandmother of Madison, Miriam, Gabrielle, Saully, Laila, and Adam. Predeceased by her loving siblings Haim Simcha and Bracha Grisaru.
Lea was born in Bucharest Romania, to a young couple, Avraham and Hanna. When her father was taken to Transnistria Labour Camp and Jewish schools were closed, Lea helped her mother and became an apprentice seamstress to a local designer. Lea was a gifted student and a hard worker and soon was a master at her craft.
Lea married at 17 and left for Israel with a group of young Zionists. She found work in Tel-Aviv with the famous designer Fanchette where she worked years using her skills as a seamstress and designer to create custom dresses. With her natural beauty she would model her designs for customers.
Lea emigrated to Canada in the 1960s and lived in Montreal and Winnipeg, where she raised her family. She was the face of the L.A. Seat Covers store in Winnipeg, which sold clothing produced by her daughter and son-in-law's factory. Lea had a knack for finding each customer the perfect outfit. She made each person feel at ease with her fashion advice and her life experience. Something about Lea made people come back just to be around her.
In the later part of her life, she moved back to Montreal where her granddaughter Orly lived. She loved the community centres in Montreal, found great joy volunteering her time at Jewish Elder Care. Everyone who knew Lea recognized her resilience, warmth, and generosity of spirit. She was referred to as 'Mama' by all the factory employees in Winnipeg. This continued later in her life in Elder Care where she was seen as "everyone's mother". Her legacy of a large and loving family and many friends reinforce how much she was appreciated and loved, and how much she will be missed.