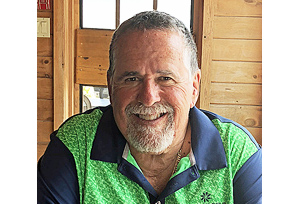 Marvin David Meltzer, beloved husband of Ruth Meltzer, peacefully passed away January 24, 2022, at the age of 71 years old. He leaves to mourn his son Steven Meltzer, his daughter Nina Meltzer Ross and her husband Mike Ross, his brother Dr. Charles Meltzer and his wife Juanita Meltzer, his sister Sheila Fox and her husband Arthur Fox, and most importantly, as we were reminded by Marvin on several occasions, his dog Hogan.
Best known for his sharp witted sense of humour, in combination with his kind heart and welcoming personality, Marv leaves us with a warming memory of a man who successfully achieved his commitment to making this world smile. For family or friend, Marv always made time to lend his heart and house. Whether it was sharing thoughts or challenges, or simply to enjoy his company or cooking, whatever the occasion be, his sharp witted humour prevailed leaving a smile on the face of anyone graced with his company.
Marv graduated from Ryerson University in Toronto and received his Bachelor of Arts from the University of Manitoba. Having graduated with a passion for marketing and advertising Marv spent his first few years working for a local advertising agency. Shortly thereafter Marv formed his own advertising agency called MDM Advertising. With a passion for business and a yearning for new challenges, having made his mark in the marketing industry, Marv turned his attention in an entrepreneurial direction, which new challenges included but weren't limited to introducing the Great Canadian Bagel to the Winnipeg market.
Notwithstanding having a variety of successes as an entrepreneur through the different ventures he undertook in his life, it was his family and friends in which brought him the most happiness in life. Hand in hand with his best friend and true love, Marv and his wife shared a life together with worldly experiences including cycling trips through Canada, the USA or even Israel, safaris through Zimbabwe, trips to Mexico or winters in Palm Springs. But in stride with Marv's commitment to not just his wife, but in the company of his children or siblings, with nieces or nephews, or of course his friends.
Having brought warmth to the hearts of so many people who shared his company throughout the course of his life, his memory will always be with us, and will continue to make this world smile.