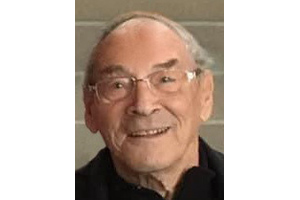 It is with profound sadness that we announce the peaceful passing of our beloved husband, father, grandfather and great grandfather on January 21, 2021 at the age of 96.

Mickey will be forever missed by his wife Pearl (Tootsie) and his best friend for 73 years; his daughter Pam, and daughter-in-law Merle (Jerry). He will be dearly missed by his grandchildren Michelle (Carlo), Rick (Michelle), Sari (Brian), Karlee (Josh) and great grandchildren Dani, Robyn, Ryan, and Kyle who he loved with all his heart. 
Mickey was predeceased by his beloved parents Morris and Esther, his in laws Max and Milly, son Larry, and siblings; Sam (Leah), Max (Annette), Harry (Becky), Becky (Irvin) and Fanny (Abe).
Mickey was born in Sandy Lake, Manitoba on December 27, 1924. At a young age he moved to Calder, Saskatchewan and returned to Winnipeg at the age of 16.  He spent two years serving in the Airforce. His long time career was spent with BACM Construction.
Mickey was instrumental in instilling the values of kindness, generosity, and humility to his family. It is for these reasons his family is so cohesive and close nit today. His love for his family was immeasurable and can never be replaced.  We love and miss you so much.
Private funeral services were held on January 24, 2021. Pallbearers were Mickey's Grandchildren & Great Grandchild: Rick, Michelle, Carlo, Ryan, Sari and Karlee, Ryan.
A big thank you to the staff on 4N at the Grace Hospital. Your kindness is forever appreciated.
Donations in Mickey's memory can be made to the Larry Rosenberg Research Fund, St Boniface Research Foundation (phone: 204-237-2067), the Etz Chayim Congregation (phone: 204-589-6305), or charity of your choice.