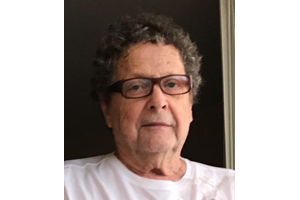 Paul Stein passed away on June 13, 2020 in Winnipeg, Manitoba.
He was predeceased by his parents Abraham and Clara Stein, both of whom he honoured throughout his life.
Paul was loving and caring as a husband to his late wife Helen, father and father-in-law to Michael Stein and Heidi Sun, and Shannon Stein and Keith McKinnon, grandfather to Cameron and Tavia McKinnon, and brother to Norman Stein. He was devoted to his late aunt and late uncle, Norma and Alec Rittberg, his late aunt Ruth Atnikov, his cousin Pearl Rosenberg and her late husband Abie Rosenberg, his late cousin Doreen Rubenfeld and her late husband Harry Rubenfeld, and all of their families. He was also close to his late father-in-law and late mother-in-law, Ross and Margaret McNaught, his sister-in-law and brother-in-law, Kathy and Richard Drinovz, his late brother-in-law David McNaught, and all of their families.
Paul developed and maintained strong connections with his network of colleagues and students from a career in education—both as a teacher and a Department of Education consultant—that spanned more than five decades. And he cherished the good times and fellowship he had with his choirmate buddies in the Golden Chordsmen.
Paul's genuine, thoughtful nature and his offbeat sense of humour will be missed by all.
A private ceremony, conducted by Rabbi Avrohom Altein, was held at Bnay Abraham Cemetery on June 16.
Donations in Paul's honour can be made to Chabad-Lubavitch of Winnipeg (204-339-8737) or to Sing Canada Harmony (singcanadaharmony.ca).