GLORIA REMIS BROWN March 2, 1922 – July 6, 2020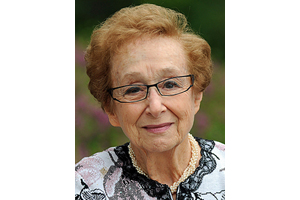 With great sorrow, we announce the passing of Gloria Brown on Monday, July 6, 2020 at 98 years of age.
She will be sadly missed by her children, Rhonda Bland, Susan and Bruce Rosner; her grandchildren, Laura Bland, Jeffrey and Karen Bland, Kimi Rosner and Mark Unruh, Adam and Andrea Rosner, Jamie Rosner and Frances Rosner and her great grandchildren, Rory, Sawyer, Georgia and Colette Bland, Sampson Rosner-Unruh, Jill and Max Rosner, and Jude Rosner.
She was predeceased by her husband, Dr. Roy Phillip Brown, her parents, Boris and Betty Remis, her brothers, Leonard Remis and Bernard Remis, her sister-in-law, Elaine Remis, and her son-in-law, Dr. Charles Sheldon Bland.
Special appreciation to her devoted caregivers, Esther, Ivy, Daisy, Amor, Jeanette, Odessa, Liza 1, Liza 2, Nelia, and her nurse, Jan.
Gloria was born in Winnipeg and grew up at 260 Manitoba Avenue. She attended the Peretz School and graduated from St. John's Tech High School in 1939, and from the University of Manitoba, School of Interior Design, Faculty of Architecture, in 1942. Interior Design was a new program at the University and Gloria was in the second graduating class. She was awarded two scholarships while a student there.
She met and started dating her future husband, Roy, in the spring of 1943. He was a physician, practicing in Gladstone, Manitoba at the time. They were introduced by Roy's sister, Sadie Stein. They were able to see each other when he came into the city on weekends and in between, they wrote letters. It was wartime, and courtships were short. They were married on October 5, 1943. They honeymooned in New York City, and when they returned they created their first home together in Gladstone. Roy was the only physician for miles around and Gloria learned to become a homemaker par excellence. She was already an accomplished seamstress, but now she honed her culinary and baking skills for her husband and his bachelor farmer friends.
They welcomed their two daughters in 1944 and 1947. And in late autumn, 1947, they moved back to Winnipeg, where they purchased a home on Brock Street in River Heights and Roy commenced his practice at Sargent and Spence.
They joined Shaarey Zedek Synagogue and Gloria became involved in the Sisterhood, National Council of Jewish Women and Hadassah, where she was President of her chapter.
In 1953, Gloria and Roy built a new home on Waterloo Street, and in 1959, they built their cottage on Falcon Lake. Summers at the lake were wonderful and created memories that have been elevated in the family lore.
Together they moved to Rochester, NY in 1966, where Roy became a Resident in Radiology. Wherever life took her, Gloria was supportive of her husband's endeavours. During those years, she called Roy her student prince.
Upon completion, they moved to Toronto where they lived in Willowdale and again, Gloria adapted, reached out, became involved and made new friends.
They sailed the Glory B from the Island Yacht Club on Lake Ontario. She was a volunteer at the Gardiner Museum of Ceramic Art. She became an avid bridge player. Gloria and Roy were enthusiastic supporters of the symphony and ballet. Gloria loved to travel and during those years she and Roy had many wonderful trips.
Her interest in ceramics led her to study pottery for many years.
Gloria was accepted at the Ontario College of Art and in 1986, she graduated with a Diploma in Design. When she started the program, she was a ceramicist, but, by the time she completed the course, she was designing and constructing beautiful furniture. She was an older returning student in her class, but that didn't deter her from making very good friendships with classmates younger than her own children.
Gloria and Roy returned to Winnipeg in 1994, necessitated by Roy's illness. She was by his side until he passed in 2000. The foundation of her devotion was their long shared history of love, admiration and respect for each other.
Gloria will be remembered by her family as a woman who blended tradition with the changing world. She had a clear and insightful intellect. Her loving and loyal dedication to her family was reciprocated abundantly.
Through her life, she sewed beautiful pieces, first for herself and then later for her daughters, grandchildren. and great grandchildren. But the most wonderful thing she stitched was the tapestry of our family – weaving each and every generation and each and everyone of us into the whole.
She will be forever missed.
Funeral services were held at Shaarey Zedek Memorial Park on July 8, 2020.
In lieu of flowers, donations may be made to the Roy Phillip Brown and Gloria Brown Medical Entrance Scholarship, Award #25532, University of Manitoba, give.umanitoba.ca, 204-474-9195, or a charity of donor's choice.
Passed away November 12 in his home in Tampa.
Barry (as he was known) Klapman was a business leader in Winnipeg. After law school he went to work for his father, Meyer, who started Peerless Garments manufacturing company and grew the family business into one of the largest employers in Winnipeg. Barry loved boating and trips to Las Vegas with his family.
He is survived by his: wife Monique Landry; two children, Arla Klapman Green and Jason Klapman; daughter-in-law Sarah Klapman, and son-in law Stephen Green; sister Maxine Brownstone; niece and nephew, Lorrie and Danny Brownstone; as well as his four grandchildren, Charli, Myles, Miller, and Gabrielle. .
He lived his life to its fullest. Donations in Barry's memory can be made to Brothers For Life https://www.brothersforlife.com/donate/
It is with deep sorrow that he family of Barry Posner announces his passing after a lengthy illness at the age of 75 on Monday, October 9, 2023.
Barry leaves behind his wife, Sharon; children, Adam (Christiane) and Daniel (Victoria); grandchildren, Jordan, Jade, Ari, and Zoey; brother, Murray; and nephew, Cort. Barry was predeceased by his parents, Alec and Claire, and his in-laws, Harry and Rose Borodkin.
Thank you to all the staff at St. Boniface E2 Medical Surgical Intensive Care Unit, especially Dr. Denira Govender and nurse Kaitlin for all of their kindness during this difficult time.
Funeral service was held graveside at the Shaarey Zedek Cemetery on Thursday, October 12, 2023. Our thanks to Rabbi Matthew Leibl for his beautiful eulogy and to the pallbearers: Cort Posner, Zeev Rafaeli, Joseph Gillies, Aaron Migie, Rod Gordon, and Stephen Dubienski.
Barry loved his family and friends. He had a great sense of humour and always made people laugh. He was a wonderful husband, father, grandfather, son, son-in-law, brother, and uncle. Barry was so brave and courageous during the years of his illness. He will be forever missed and never forgotten.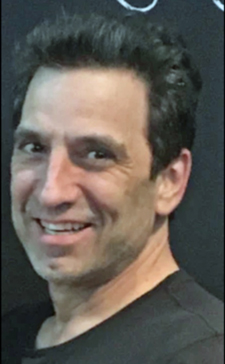 It is with heavy hearts that we announce the sudden passing of Joel David Cooperband on Friday, October 6, 2023. Joel leaves behind his loving wife of 35 years, Cheryl, his gorgeous daughter Adeena, and his beautiful son Joshua. He also leaves behind his sister Reesa (Marty), brother Benjie (Adrienne), brother-in-law Monte (Stephanie), mother-in-law Shirley, along with nieces, nephews, and his uncle David Weinberg.
Additionally, he leaves behind his favourite fur babies, Jersey and Milo. Joel joins his dad Mickey, who passed February 1983, his mom Sandra – March 2018, and his father-in-law Phillip – December 2022.
Joel grew up in Garden City on Woodcrest and loved going to the family cottage at Winnipeg Beach. He worked at Silverman Jewellers and started Executive Jewels with his wife. They travelled across Western Canada setting up their wares but more importantly, enjoyed daily adventures together. Their children both worked with them. And they loved their lives. Family was his greatest passion. Josh chose a different path to take and Joel was so very proud of him. He would talk about him at every opportunity. Adeena was his sidekick, his buddy, his best friend. A huge hole in our hearts is felt by everyone who knew him. Funeral services took place at the Chesed Shel Emes with interment at Shaarey Zedek Cemetery on October 10, 2023. Shiva was private.
Joel was so appreciative of a second chance at life. Unfortunately, it didn't last as long as we hoped. Until we meet again – beautiful soul.