Cancel or condemn? Jewish groups decrying UPenn's 'Palestine Writes' festival are split on ideal response.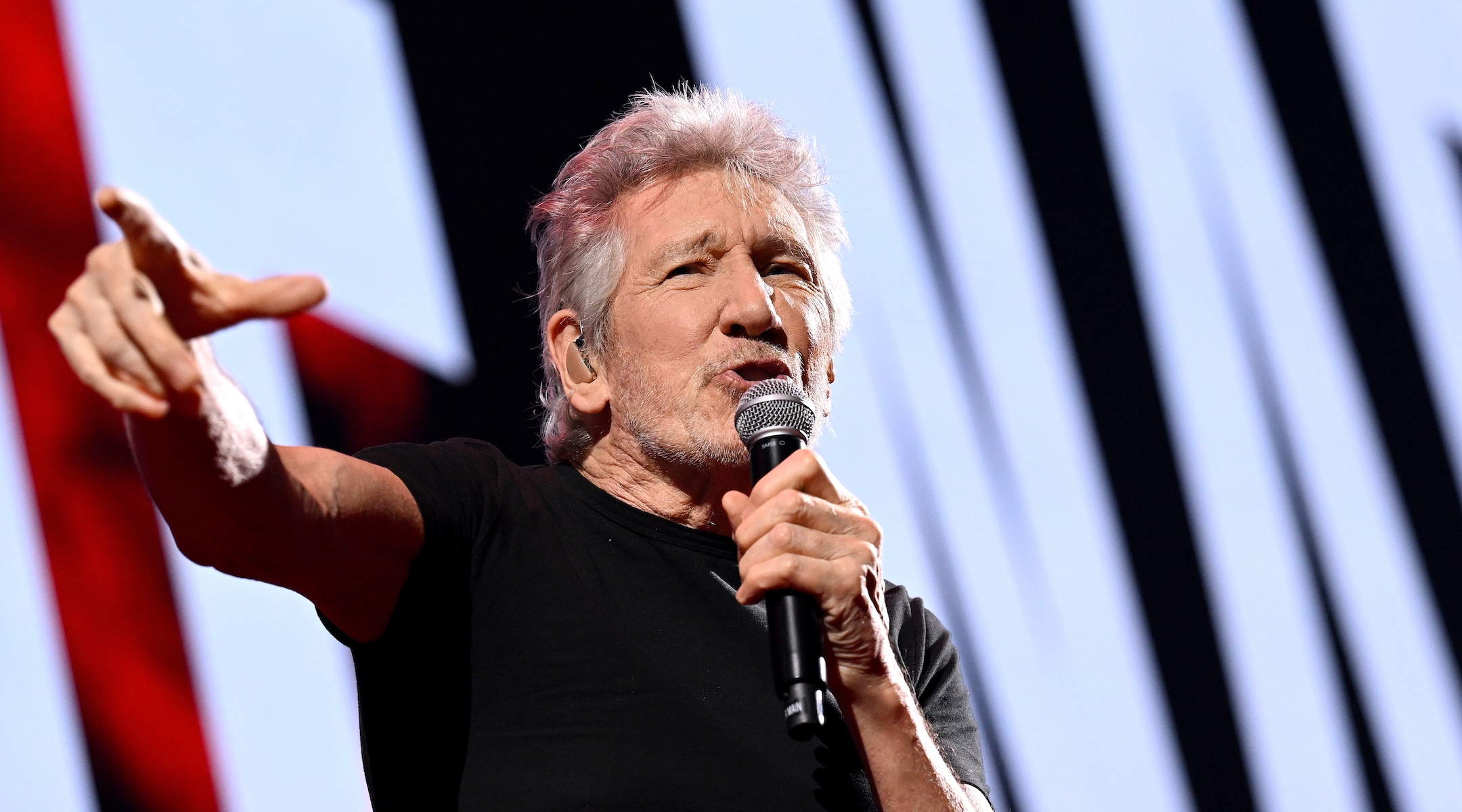 (JTA) –  A number of Jewish organizations have condemned an upcoming conference on Palestinian culture, taking place at the University of Pennsylvania, that includes speakers accused of antisemitism. But the groups decrying the conference disagree about what the school should do about it.
The biggest name speaking at the "Palestine Writes" festival taking place next weekend, from Friday, Sept. 22 to the afternoon of Sunday, Sept. 24, is that of Roger Waters, the former Pink Floyd frontman who uses Holocaust imagery to bash Israel during his concerts. Other speakers at the conference, the Jewish organizations say, have used language that condones or encourages Israel's destruction.
Jewish organizational responses have ranged from a call on the university to condemn the conference — which it did last week, albeit in terms that critics called inadequate — to a demand that the university shut the conference down or face legal consequences.
The disparate response point to a divide within the pro-Israel ecosystem over how universities should handle anti-Israel and arguably antisemitic speech on campus. While both sides of the discussion abhor such statements, one cohort of activists believes that federal law requires the university to quash the offensive speech, while the other says the dictates of academic freedom demand that even repugnant speech be allowed, though they say it should be condemned.  
Miriam Elman, executive director of the Academic Engagement Network, which works to counter antisemitic and anti-Israel activity on campus, told the Jewish Telegraphic Agency that her group would not demand the conference be canceled "unless there is a case of imminent threat, or bodily harm." She added, "Our system of academic freedom and campus free expression is that: Offensive speech? Meet it with better speech."
That approach contrasts with the demand issued by the Zionist Organization of America, which has urged its activists to tell the university to cancel the conference. If the university fails to do so, a recent ZOA action alert said, the right-wing pro-Israel group "may have a moral obligation to file a complaint under Title VI if this conference takes place." Title VI refers to a section of the Civil Rights Act that bars discrimination in any institution that receives federal funds. Although the University of Pennsylvania is a private university, it receives federal research grants.
Palestine Writes has organized the annual festival since 2020, saying on its website that its founding was "born from the pervasive exclusion from or tokenization of Palestinian voices in mainstream literary institutions."
Susan Abulhawa, the executive director of "Palestine Writes," said in an email that most of the festival was about Palestinians, and not Israel, but that naturally there would be expressions of criticism of the country.
"We have a glorious and rich heritage that is either being erased or appropriated by a 20th-century colonial enterprise that has worked overtime to denigrate us where they cannot fully erase us," she told the Jewish Telegraphic Agency. "It's disappointing, though unsurprising, that the university could not muster the courage to defend an indigenous people's moral and necessary struggle against Israeli colonial fascism."
A festival spokesperson clarified that the event ends several hours before the beginning of the Jewish High Holiday of Yom Kippur, which starts on the evening of Sept. 24. The conference ends at 1 p.m.
Josh Gottheimer, a Jewish New Jersey Democratic congressman and Penn graduate, said in a letter to the university leadership that the university should at least disinvite Waters as well as Marc Lamont Hill, a Temple University professor and commentator fired from CNN in 2018 for calling for a free Palestine "from the river to the sea" — a phrase many interpret as calling for the elimination of Israel. Hill said at the time that he was unaware of the phrase's origins and that he was calling for a single binational Israeli-Palestinian state.
Abraham Foxman, the ADL's former national director, told JTA that the event should trigger an inquiry by the Biden administration as part of its new plan to combat antisemitism. He also said Jewish alumni should organize to stop donating to the university. "The time has come for alumni to be more active," he said, not just at Penn but on other campuses that have accommodated vehement critics of Israel.
After complaints from Jewish groups, the university made a statement acknowledging that the conference includes "several speakers who have a documented and troubling history of engaging in antisemitism by speaking and acting in ways that denigrate Jewish people. We unequivocally — and emphatically — condemn antisemitism as antithetical to our institutional values."
Elman's group and the Anti-Defamation League each told JTA that they hoped the university's condemnation would be more robust. 
For Jewish and pro-Israel groups criticizing the conference, the most objectionable speaker is Waters, who is scheduled to speak on a Friday evening panel about the costs incurred by those who speak out on behalf of Palestinians. Rogers has used Holocaust imagery to criticize Israel, a practice watchdogs have called antisemitic because it trivializes the Holocaust and implies that Jews are now perpetrating its horrors on another people.
A number of other speakers have also been singled out by pro-Israel groups for their praise for members of designated terrorist groups or because they have used incendiary language to implicate all Israelis, not just their government's policies. 
The university's statement, which was signed by Penn President Elizabeth Magill and two other senior officials, noted that the festival is not organized by the university, although a number of university-affiliated entities — such as the Wolf Humanities Center — are cosponsors.  
"As a university, we also fiercely support the free exchange of ideas as central to our educational mission," the statement said. "This includes the expression of views that are controversial and even those that are incompatible with our institutional values."
Some critics said that Penn's leadership had a duty to condemn university-affiliated cosponsors of the conference. 
"Universities can definitely express disappointment, chagrin, dismay in faculty choices," Elman said. "They can say 'this is terrible judgment.'"
Jonathan Greenblatt, the CEO of the Anti-Defamation League, said in an email to JTA, "Supporting academic freedom and the free exchange of ideas on campus, which ADL joins Penn in supporting, does not abdicate Penn leadership from taking a position." 
According to Jewish Insider, the ADL, along with the Jewish Federation of Greater Philadelphia, led a weeks-long effort to get the university to make a statement. The ADL recently released an analysis showing a sharp uptick in what it called "anti-Israel events" on college campuses.
"If Penn truly wants to show real support for the Jewish community, it must stop equivocating and start speaking out and taking action to stand with the Jewish community in an unequivocal, unambiguous manner," Greenblatt said. The Jewish federation did not return a request for comment.
Elman and ZOA both noted a difference in the treatment the university has accorded the festival and a Jewish law professor, Amy Wax, who has made incendiary comments about Black and Asian students on the campus. Wax is embroiled in disciplinary hearings, which has spurred criticism of Penn by free speech advocates.
The university's caution with "Palestine Speaks" may stem in part from a reluctance to wade into another battle over academic freedom. The controversy comes as Wax has invited a white supremacist, Jared Taylor, to campus for a second time. His presence at a 2021 event at Penn stirred protests. The Philadelphia Inquirer quoted students who believe Wax invited Taylor in order to portray the university as an institution that represses free expression.
Michal Cotler-Wunsch, who this week was named as Israel's envoy to combat antisemitism, told JTA that the university's commitment to diversity, equity and inclusion demanded a tougher response.
"Held in a DEI campus reality proclaiming commitment to provide and ensure equal access, safety and security to all students and faculty members, [the conference] must be measured with the same yardstick as any other group, recognizing that double standards in the application of any principle or rule undermines it," she said.
—
The post Cancel or condemn? Jewish groups decrying UPenn's 'Palestine Writes' festival are split on ideal response. appeared first on Jewish Telegraphic Agency.
Netanyahu to face a divided and aggrieved American Jewish community when he meets with its leaders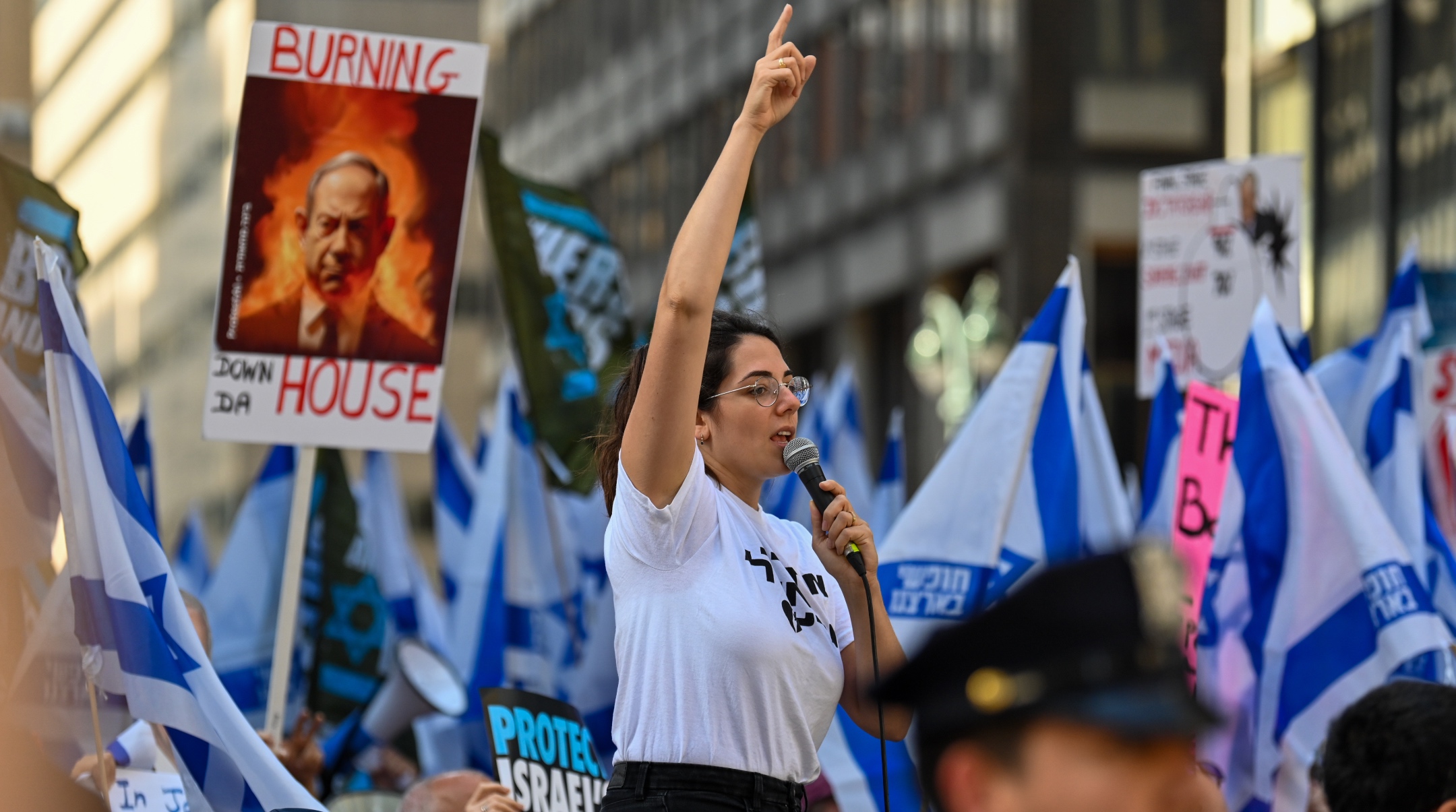 (JTA) — The first time Benjamin Netanyahu meets with American Jewish leaders in the United States this year, he will be sitting in a room with at least two people who have demonstrated outside his hotel. 
One of those rallies is being staged to welcome the Israeli prime minister. The other will be protesting him.
The meeting on Friday in New York City, following Netanyahu's address to the United Nations General Assembly, will reflect the internal tensions of an American Jewish community riven by his efforts to weaken the Israeli judiciary and by other policies of his government, which includes far-right partners in senior roles. 
The differences between American Jewish groups burst into the open this week, as two Orthodox Jewish groups rebuked those who have joined anti-Netanyahu protests.
"Criticism of the prime minister and his ruling coalition must be addressed in the right time and place," the Orthodox Union said in a statement it posted to social media. Am Echad, an arm of Aguadath Israel that promotes Israel-Diaspora relations, expressed in a statement its "dismay at the reckless and inciteful rhetoric adopted by the Israeli protest movement during Prime Minister Binyamin Netanyahu's visit to the United States."
That sentiment runs counter to the positions of a wide range of centrist and left-leaning Jewish organizations and rabbis who have, to one extent or another, voiced criticism of the judicial overhaul legislation since it was introduced in January. Major Jewish groups such as the Jewish Federations of North America, the American Jewish Committee and the Anti-Defamation League have urged compromise and lamented the passage of the first piece of the overhaul in July.
Some of those American Jewish critics have spoken at anti-overhaul rallies in the United States and Israel, including those taking place in New York City this week. At least one of the Jewish leaders, Rabbi Rick Jacobs, president of the Union for Reform Judaism, has been invited to attend the Friday meeting with Netanyahu. One day earlier, he is slated to speak at a major rally protesting the prime minister. 
"We demonstrate our love and support for Israel, including celebrating its 75th anniversary, while also expressing our criticism of policies that we believe are contrary to Israel's stated democratic and pluralistic values expressed in Israel's Declaration of Independence and affirmed throughout the decades since," Jacobs' office said in a statement announcing his plans to speak at the protest.
The judicial overhaul, as initially proposed, would have sapped the Israeli Supreme Court of its power and independence as a way, its advocates say, to curb an elitist, activist judiciary. Following months of mass protests that have decried the legislation as a mortal danger to Israel's democratic system, much of the legislation was temporarily shelved, though some of it may return to the table when Israel's lawmakers come back from their summer recess. The legislation that passed in July restricted the court's ability to strike down government decisions. 
The debate surrounding the overhaul and the protests against it has sparked apprehension among those attending the Jewish leaders' meeting — and those left off of the invitation list — about how the meeting will go. Participants were hesitant to confirm their attendance on the record.
A couple of the Jewish organizational executives said they had made last-minute changes so they could go to the meeting.
One of those invited noted that the consulate's invitation called the event a "briefing," leaving the recipient wondering whether Netanyahu will even brook questions or argument.
Despite the differences over Netanyahu's policies and record, a who's who of large Jewish organizations will be represented at the meeting. JTA has confirmed that, in addition to the URJ, the O.U. and Agudath Israel, the meeting will include representatives from the Zionist Organization of America, the Anti-Defamation League, the American Jewish Committee, the National Council of Jewish Women, Hadassah, the Conference of Presidents of Major American Jewish Organizations, the American Israel Public Affairs Committee, the Jewish Federations of North America and the Conservative movement.
Off the invite list are left-leaning groups that have been more vociferously critical of Netanyahu's policies toward the Palestinians, including J Street, Americans for Peace Now, the Israel Policy Forum and the Reconstructionist movement. (JTA has learned that other groups advocated for inclusion of the Reconstructionist movement.)
It is unclear whether the Jewish Council for Public Affairs, an umbrella community relations group that has recently taken a more explicitly progressive turn, will be invited to the meeting. The group's new CEO, Amy Spitalnick, criticized Netanyahu for meeting earlier this week with Elon Musk, the tech mogul who has been slammed by Jewish groups for engaging with antisemites on X, the social media platform he owns and renamed from Twitter, and for attacking the ADL in a series of posts. 
The prime minister's office referred questions about the meeting to the Israeli consulate, which did not respond to a request for comment.
A majority of the groups that are attending have spoken out against the changes to the court system, or at least the speed with which Netanyahu and his deputies are advancing them. 
Rabbi Jacob Blumenthal, the CEO of the United Synagogue of Conservative Judaism and the movement's Rabbinical Assembly, said that if he is able to pose a question to the prime minister, he will tell Netanyahu not to "demonize Jewish protesters" and ask about the impact of the judicial overhaul on threats to Israel's security. 
"My question will be, 'In the face of all the dangers Israel currently faces from Iran and Iran-supported terrorism, why is he choosing this moment to divide Israeli society through his judicial reforms?'" Blumenthal wrote in an email to JTA. "Both the government and opposition leaders I have spoken with have agreed that Israeli democracy is not perfect. Why not bring the country together around a process to examine the issues and propose reforms that are acceptable to a broad part of Israeli society?'"
Protests against the overhaul have been occurring regularly across the United States this year, and have been staged throughout the week in New York City on the occasion of Netanyahu's visit. The expatriate arm of the Israeli protest movement, UnXeptable, has organized rallies at his hotel and, on the evening before his arrival in New York, projected onto the U.N. headquarters a plea not to welcome the "Crime Minister" — a reference to Netanyahu's ongoing trial on corruption charges. Before his trip, the prime minister accused the demonstrators of partnering with Iran's regime and the Palestine Liberation Organization.
The dueling messages from American Jews, supporting and opposing him, complicate the image Netanyahu has sought for decades to project in his appearances at the United Nations, speaking not just for Israel but as the leader of a unified Jewish community. 
Now, he is facing sustained public criticism both from leading American Jews and from close allies. President Joe Biden has publicly opposed the judicial legislation, and raised the topic in his meeting this week with Netanyahu on the U.N. sidelines. Biden has said he believes he has the backing of the U.S. Jewish community in making his case. 
"The President also reiterated his concern about any fundamental changes to Israel's democratic system, absent the broadest possible consensus," said the White House readout of the Netanyahu-Biden meeting.
Netanyahu is not expected to focus on the judicial overhaul in his speech to the General Assembly on Friday. Instead, he is expected to emphasize threats to Israel from Iran, and to celebrate the progress his government has made toward mutual recognition with Saudi Arabia.
Meanwhile, another meeting on the U.N. sidelines between a Middle Eastern leader and Jewish community leaders seems to have gone smoothly. Jewish leaders sounded optimistic notes after meeting Wednesday with Turkish President Recep Tayyip Erdogan, who in recent months has sought to repair ties with Israel that had frayed significantly.
"We had a warm and engaging meeting with President Erdogan," William Daroff, the CEO of the Conference of Presidents, wrote in a text message. "The president reaffirmed his commitment to a stable and fruitful relationship with the State of Israel, as well as his resolve to combat antisemitism, which he referred to as a 'crime against humanity.'"
Netanyahu has not heard such a positive message thus far from many U.S. Jewish groups. But he might be able to make it out Thursday evening when he exits his hotel, as some American Jews plan to rally in the street on his behalf. 
Morton Klein, the president of the right-leaning Zionist Organization of America, told JTA by email that he hopes to attend a "Stand with Israel" gathering in support of Netanyahu on Thursday evening outside the hotel, as a counterpoint to the major demonstration planned by Netanyahu's critics. Klein, an outspoken supporter of the judicial overhaul, will also be at the meeting with Jewish leaders.
"It is important to show our support for Israel and its democratically-elected government and prime minister," said an action alert from ZOA calling on people to attend. The ZOA appeal said the anti-Netanyahu protests were the work of "billionaire-funded far-left groups that seek to undermine the results of Israel's democratic elections (while falsely claiming to be for democracy)."  Like Netanyahu, the action alert lumped Israeli protesters in with "Palestine/Arab hate groups that seek Israel's annihilation."
Klein added in a text message that he would also take Netanyahu to task — for not going far enough in the judicial overhaul.
—
The post Netanyahu to face a divided and aggrieved American Jewish community when he meets with its leaders appeared first on Jewish Telegraphic Agency.
Antisemitism summit in NY expected to draw thousands, from boldfaced names to students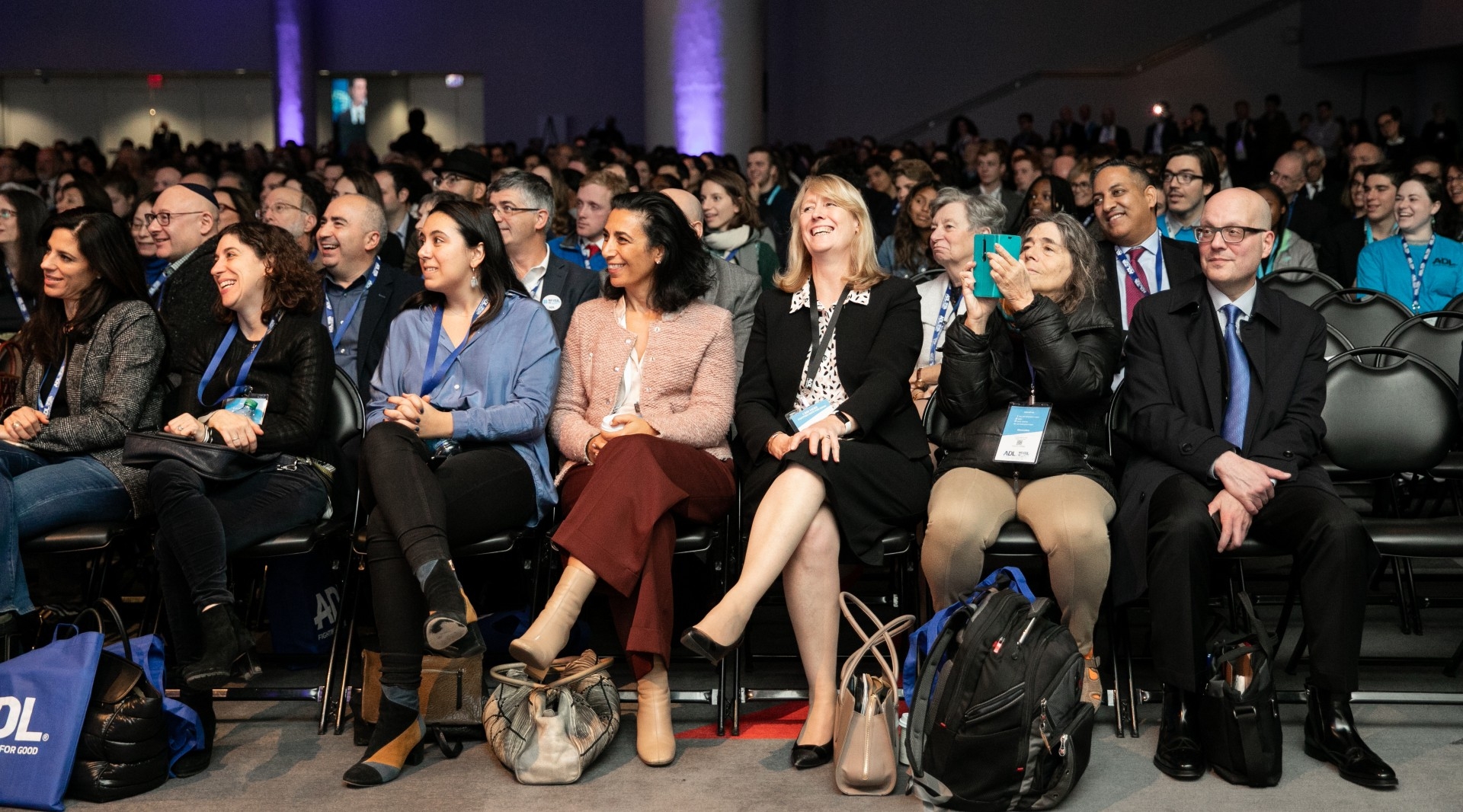 When actor and director David Schwimmer stood up last November to talk about his experience with hate and the importance of building alliances to combat racism and antisemitism, the "Friends" star emphasized the importance of speaking up.
"One of the biggest problems is silence. As I've said, silence is complicity, and so I try to urge people to speak out," Schwimmer said at the annual ADL summit on antisemitism and hate, called Never Is Now. "I think it's my responsibility. I don't do enough but I do what I can and what I feel is appropriate at the time. I think we could always do more."
Now ADL (the Anti-Defamation League) is gearing up for its next big event on the subject: the 2024 Never Is Now summit, which is already open for registration and for a limited time is offering early-bird pricing at a 25% discount. 
The annual summit, which has been moved to March from its usual time in the fall, may be the organization's most significant ever.
Antisemitism in the United States is at its highest level in decades, according to ADL, which closely tracks antisemitic incidents through reporting and antisemitic sentiment through polling. The most recent ADL poll of US antisemitism, conducted last fall, found that 85% of Americans believe at least one anti-Jewish trope, up from 61% in 2019. About 20% of Americans believe six or more tropes — a worrisome marker and nearly double the 11% reported in 2019.
"Faced with this state of emergency," said Jonathan Greenblatt, ADL's CEO and National Director, at the last Never Is Now summit, "ADL will rise to the challenge and deliver on its core purpose: protecting the Jewish people."
The Never Is Now summit is meant to be a place where activists can come together, learn about the problem of antisemitism and share tools to fight hate of all kinds, and take those ideas back to their home communities to implement them in meaningful ways. 
Over 7,000 participants attended the 2022 summit in person and virtually, representing 40 countries and nearly all 50 states. Participants challenged each other, engaged in conversations, asked questions and found inspiration. The remarks by Schwimmer, the actor famous for his role on the 1990s NBC sitcom "Friends," marked one of several poignant moments in the event devoted to tackling the growing problem of hatred and antisemitism in the United States and worldwide.
The 2024 summit will take place March 4-7 at the Jacob K. Javits Convention Center in New York and will feature an all-star lineup of figures from government, entertainment, media, business, sports, academia and the greater Jewish world. 
To accommodate them, the summit is being expanded to four days from one. The itinerary will consist of invitation-only programming at ADL's National Leadership Summit on March 4-5 followed by programming for the general public on March 6-7. 
Longtime summit participant Tracey Labgold of Boca Raton, Florida, said one of the reasons she comes back year after year isn't just for the sessions but also for the opportunity to network and reconnect with old friends. She has been involved with ADL leadership programs for more than 16 years and credits the Never Is Now summit with enabling her to build a network of friends and colleagues from around the country.

"Fighting hate is important to me, and people who fight hate are really nice," Labgold said. "Being in the room during Never Is Now with others who care about these issues is very empowering." 
Sessions will focus on such topics as reporting hate on social media platforms, preparing your community for antisemitic threats, and leveraging the law to counter antisemitism and bias.
"Never Is Now is the place where bold ideas are born and change begins," said Leah Tucker, ADL's director of marketing and engagement. "Every attendee has a role in bringing the fight against antisemitism and hate home to their own communities." 
Last year's summit speakers included then-Israeli Prime Minister Yair Lapid, Rep. Liz Cheney, Pfizer CEO Albert Bourla, ABC News' "Nightline" co-anchor Juju Chang, author Abigail Pogrebin, FBI Director Christopher Wray, New York City Mayor Eric Adams, New York Times columnist Bret Stephens, and Adidas North America President Rupert Campbell, among others. The summit also included Rabbi Charlie Cytron-Walker, the rabbi who orchestrated a successful escape from an assailant who had taken him and several congregants hostage at his synagogue in Colleyville, Texas, in January 2022. Additional past speakers include Vice President Kamala Harris, actor Sacha Baron Cohen, Apple CEO Tim Cook, and Ambassador Deborah Lipstadt, the U.S. Special Envoy to Monitor and Combat Antisemitism.
Jared Lindauer said that the sessions he attended at the last Never Is Now summit were not only inspiring but were a personal call to action.
"It's not only about how to build a better world but how to take on the work of the ADL with the tools and skills to do it," said Lindauer, an attorney in Austin. "I believe in their approach to fighting antisemitism as well as all forms of bigotry and bias."
College students will have unique opportunities to participate in Never Is Now thanks to partnerships with Hillel International, the historically Jewish fraternity Alpha Epsilon Pi and other campus organizations. Among the planned sessions on the college track: opportunities to share their experiences with antisemitism on campus and discussion of effective strategies for fighting hate on campus.
The summit will also include facilitated workshops for high school students and educators. Over 300 high school students attended the last summit. Greenblatt joined them for lunch, sharing his experiences and answering their questions.

When asked what they could do to combat antisemitism, Greenblatt said, "Don't lose hope. We can cultivate hope in so many ways. It starts with self-awareness and self-love," Greenblatt said. "So now let's get to work."
—
The post Antisemitism summit in NY expected to draw thousands, from boldfaced names to students appeared first on Jewish Telegraphic Agency.
A California county calls off 'American Christian Heritage Month' after fierce backlash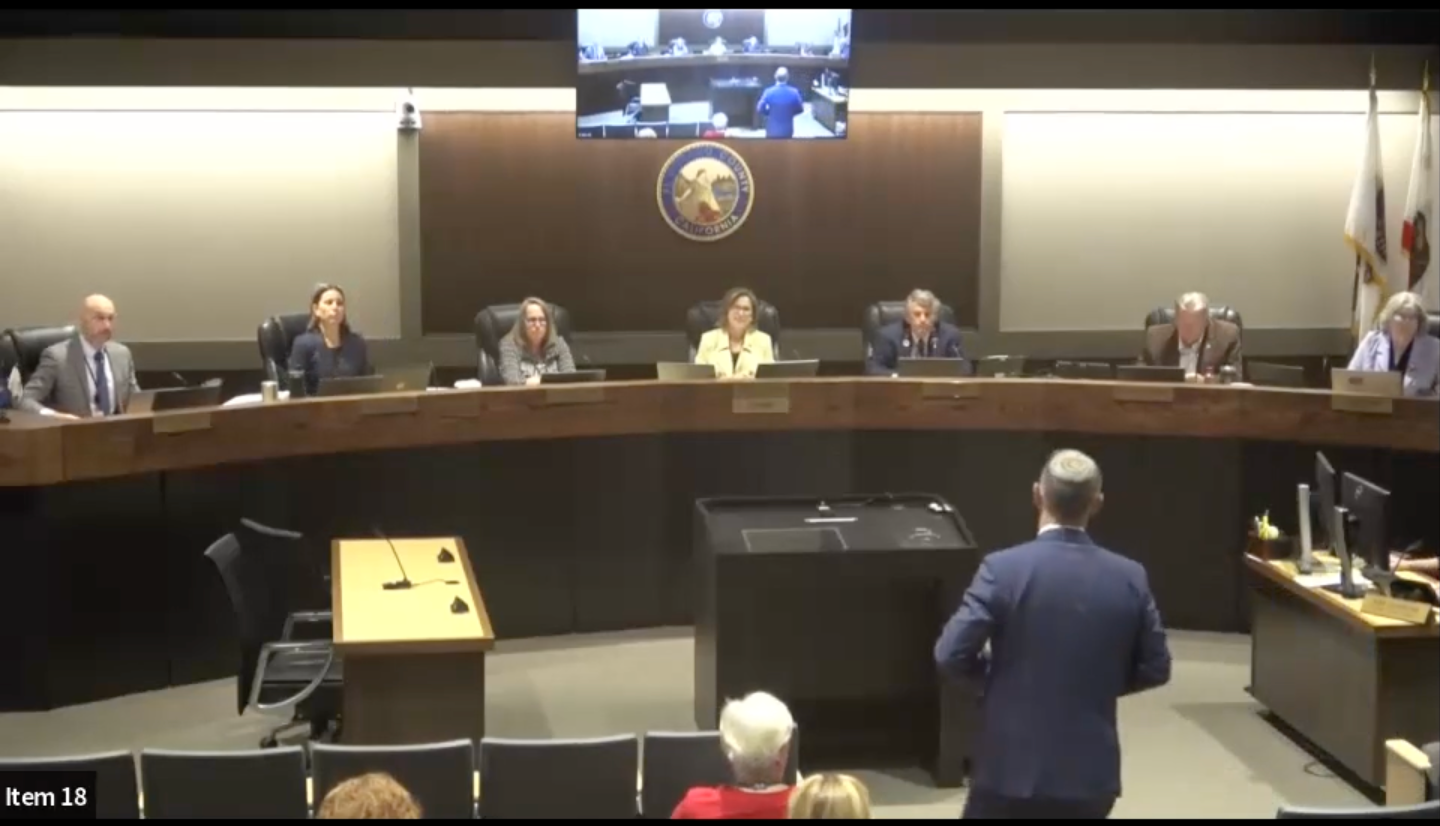 (J. Jewish News of Northern California via JTA) — Two months after proclaiming that July would henceforth be known locally as "American Christian Heritage Month," the board of supervisors in El Dorado County, California has reversed course.
The county's elected governing body unanimously rescinded the proclamation Tuesday following backlash from local Jews, the American Civil Liberties Union and others who said it inappropriately advanced the idea that the United States is a Christian nation.
"I commend the board for reflecting on and revisiting the proclamation, and I applaud them for rescinding it," Rabbi Evon Yakar of Temple Bat Yam in South Lake Tahoe said after the vote. Yakar was one of several local residents who spoke out against the proclamation at the board meeting where the proclamation was rescinded. "I believe they did a good thing in reflecting on the divisiveness this caused."
Marla Saunders, a massage therapist in South Lake Tahoe, said she was "verklempt" after the decision, using the Yiddish term meaning "overcome by emotion." Saunders, who is Jewish, had started an online petition calling on the board to rescind the proclamation. The petition had more than 1,000 signatures as of Sept. 19.
"I am definitely teary with joy," she said.
The five supervisors in El Dorado County, a rural area with 200,000 residents south of Lake Tahoe, voted on July 18 to mark every July as American Christian Heritage Month. The vote passed 4-1, though one supervisor maintains that she actually abstained but was recorded as an "aye."
The language of the proclamation is taken from the platform of the Constitution Party, a conservative political party formed in the 1990s that advocates for hands-off governance and Christian values. Coming at a time of rising Christian nationalist sentiment across the United States, the proclamation stated that there have been "attempts to change and distort our history."
The purpose of the proclamation is "to recognize the impact of religious beliefs on America's history," according to the text approved at the July meeting. The proclamation cites several prominent references to God inscribed in the country's national institutions, monuments and founding documents, and states "that the rich spiritual and diverse religious history of our nation, from its founding to the current day be affirmed."
"Be it further proclaimed, that any effort to remove, obscure, or purposely omit such history from our nation's public buildings and
educational resources be rejected in the strongest manner," the document says.
The proclamation was introduced by Supervisor John Hidahl, who said before the vote, "This great nation was founded not by religionists but by Christians. Not on religions but on a foundation of Christian principles and values," according to the Sacramento Bee. The proclamation, he continued, is "clearly stating: don't forget our history."
The proclamation's critics said it violated the principle of the separation of church and state and promoted one religion over others.  In an Aug. 25 letter to the board of supervisors, the ACLU of Northern California said the proclamation "conveys that the County supports, promotes and endorses specific religious beliefs and, as such, violates the California Constitution."
The state constitution contains even more stringent requirements regarding the separation of church and state than the establishment clause of the U.S. Constitution, which prohibits federal laws "respecting an establishment of religion." The California Constitution states that "Free exercise and enjoyment of religion without discrimination or preference are guaranteed."
After Tuesday's vote rescinding the proclamation, Angelica Salceda, the ACLU of Northern California's director of democracy and civic engagement, said her organization is "happy" about the new vote.
"The resolution suffered from constitutional infirmities," she said in a statement. "The county has no business supporting, promoting, or endorsing specific religious beliefs. We think this decision is good for all residents of El Dorado County."
El Dorado Supervisor Brooke Laine, who said that her abstention in the July vote was incorrectly recorded as an "aye" and that she also "regretted" her indecision, put the matter on the board's agenda for Tuesday's meeting. After 45 minutes of public discussion, the board rescinded it, 5-0.
"I very much regretted the initial vote and my participation in it," Laine said again on Tuesday, noting that community members used their public comment time to both oppose and support the resolution.
"At the end of the day, it was agreed by the board that there was a reason the Founding Fathers created a separation between church and state, and that we had blurred that line, although it was not our intention," she said. "It felt like we got it right this second time. I commend my colleagues for recognizing and correcting" the mistake.
Public pressure and media coverage contributed to the board's eventual decision, Laine said, as did the "threat of litigation" from the ACLU. "We couldn't afford that," she said.
In a caveat to his praise of the board's new decision, Yakar added that the supervisors didn't correct their fundamental error, which was promoting the idea of America as a Christian nation.
"This was not about celebrating one group's heritage" in the vein of Pride Month or American Jewish Heritage Month, he said. "This is about the clear use of language in the proclamation that our country was founded as a Christian country, and that is what we are celebrating."
That important nuance should have been explicitly discussed by the board on Tuesday, Yakar said, adding, "I don't feel the supervisors went far enough to address that."
Saunders added a cautionary note too, saying that some opponents of the proclamation wouldn't have come to Tuesday's board meeting if law enforcement hadn't been there. "They wouldn't feel safe," she said.
But still, she said, she's pleased with the result of Tuesday's vote.
"We beat back hate and division," she said. "The way the community came together made me more optimistic about our country and the county I live in."
A version of this story originally appeared in J. Jewish News of Northern California and is reprinted with permission.
—
The post A California county calls off 'American Christian Heritage Month' after fierce backlash appeared first on Jewish Telegraphic Agency.