'From the river to the sea': The slogan that led to Rashida Tlaib's censure, explained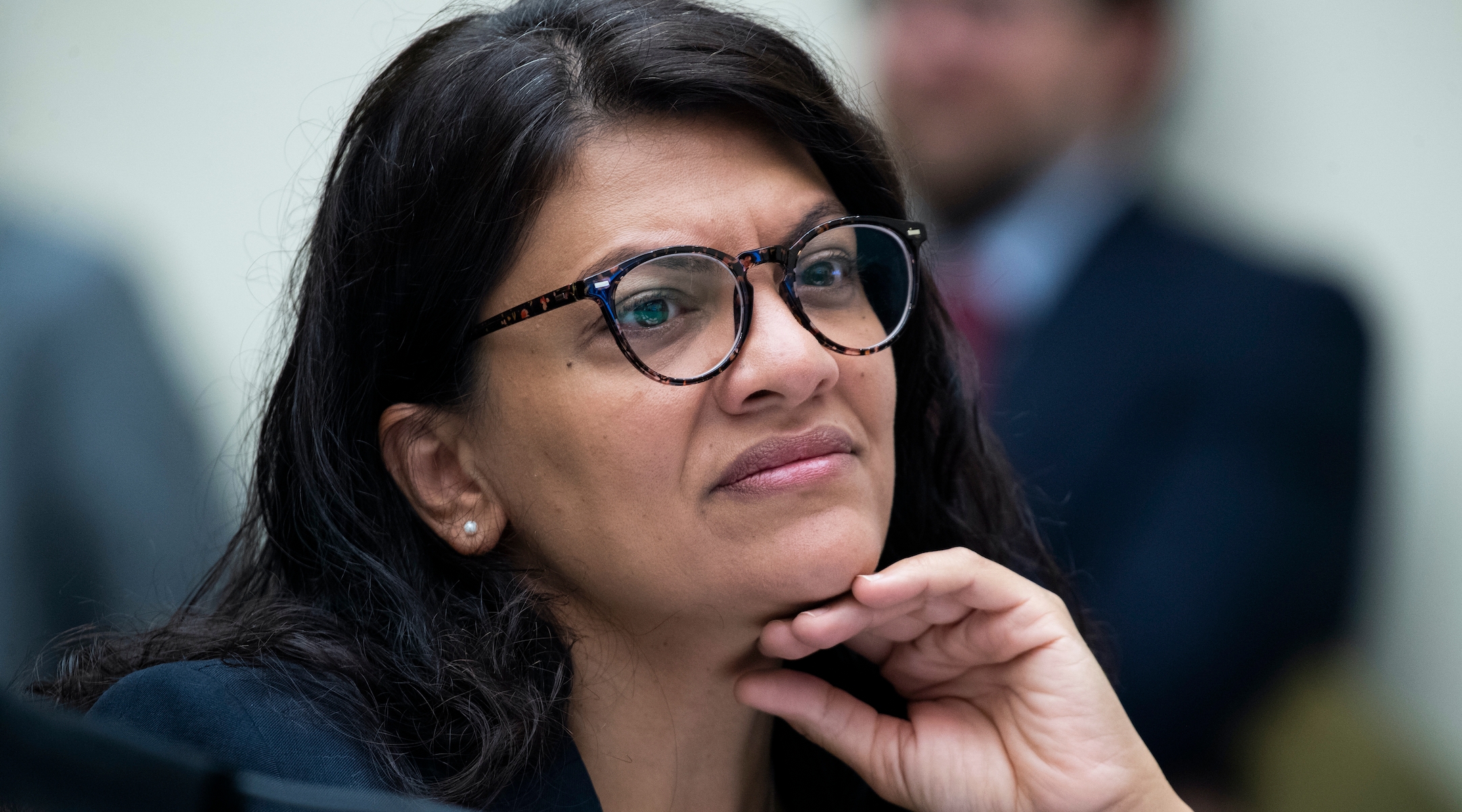 (JTA) — In a video posted to social media on Sunday, Rep. Rashida Tlaib leveled a litany of harsh accusations at President Joe Biden — from saying he betrayed his voters to blaming him for endorsing "genocide." 
But one six-word phrase in the video caught the ire of a growing chorus of critics and led to formal consequences in Congress: "From the river to the sea."
The slogan generally appears as the first half of the chant "From the river to the sea, Palestine will be free" — referring to the area between the Jordan River and the Mediterranean Sea, which encompasses Israel, the West Bank and Gaza. It's a phrase that Jewish watchdogs call antisemitic, that has caused at least one pro-Palestinian commentator to lose a job — and that Tlaib has walked back in the past. 
On Monday night, the House of Representatives voted to censure Tlaib, in part because of the phrase. A group of Tlaib's fellow Democratic Congress members said it's a "rallying cry for the destruction of the State of Israel and genocide of the Jewish people."
In response to the backlash, Tlaib posted that the slogan is "an aspirational call for freedom, human rights, and peaceful coexistence, not death, destruction, or hate." Tlaib supports the establishment of a single, binational Palestinian-Jewish state in place of what is now Israel, the West Bank and Gaza. 
Here's a rundown of the controversy over "From the river to the sea," why Jewish groups say it's antisemitic and how it's being used surrounding the ongoing war between Israel and Hamas. 
The phrase is a mainstay of Palestinian protests — and appears in Hamas documents.
The Jordan River and Mediterranean Sea form the eastern and western boundaries, respectively, of what was the British Mandate of Palestine before 1948. It is also the heart of the biblical Land of Israel (though the ancient Jewish kingdom there extended further). 
In 1947, the United Nations partitioned the land into separate Jewish and Arab states, a decision Jewish leaders accepted and Palestinian and broader Arab leadership rejected, claiming the entire territory. Right-wing Israeli political movements have likewise claimed the entirety of the territory for Israel. 
Israel held control over the entire territory from the 1967 Six-Day War until its withdrawal from Gaza in 2005 — though it never annexed the West Bank and, before 2014, held successive rounds of negotiations with Palestinian leaders over a potential withdrawal.
Since the 1960s, "From the river to the sea" has been used by Palestinian nationalist movements such as the Palestine Liberation Organization and, later, Hamas. 
Hamas' 2017 charter states that in principle, it "rejects any alternative to the full and complete liberation of Palestine, from the river to the sea." In a 2012 speech, Hamas leader Khaled Meshaal said, "Palestine is ours from the river to the sea and from the south to the north. There will be no concession on any inch of the land." 
Israel and Jewish groups view it as a call for Israel's destruction. 
Because the whole slogan calls for a Palestine that is "free" across all of the territory that now encompasses Israel, Israelis and their supporters in Congress and beyond view it as a call for Israel's destruction. In an entry calling the phrase antisemitic, the Anti-Defamation League says the phrase "would mean the dismantling of the Jewish state. It is an antisemitic charge denying the Jewish right to self-determination, including through the removal of Jews from their ancestral homeland."
The American Jewish Committee likewise says the phrase denotes "erasing the State of Israel and its people. It is also a rallying cry for terrorist groups and their sympathizers."
Ahead of Monday's censure vote, Democratic Reps. Brad Schneider, Ritchie Torres and Norma Torres circulated a statement signed by 70 Democratic lawmakers stating, "We reject the use of the phrase from the river to the Sea, a phrase used by many, including Hamas, as a rallying cry for the destruction of the state of Israel and genocide of the Jewish people."
Monday's censure resolution, which was Republican-led but garnered 23 Democratic votes, said the phrase is "a genocidal call to violence to destroy the state of Israel and its people."
The phrase has drawn censure abroad, as well. Late last month, Austrian Chancellor Karl Nehammer said the chanting of "From the river to the sea" would become a criminal offense in that country. Lawmakers in Britain and the Netherlands also said they believed using the phrase in protests should be illegal.
Israeli politicians have occasionally used the phrase as well.
Israeli politicians have also used the phrase to describe the entire area, although more rarely. In 2020, right-wing lawmaker Gideon Saar, an ally-turned-rival of Israeli Prime Minister Benjamin Netanyahu, said, "Between the Jordan River and the sea there won't be another independent state," meaning a Palestinian state alongside Israel. 
Religious Zionist politician Uri Ariel said in 2014, "Between the Jordan River and the Mediterranean Sea there will be only one state, which is Israel." 
Netanyahu, who also opposes Palestinian statehood, has favored the phrase "west of the Jordan," which refers to the same territory.
Pro-Palestinian activists who have used the phrase have faced consequences. 
Tlaib is defending her use of the phrase now, but in the past, she appears to have recognized that it is problematic. In 2020, she shared a post on Twitter using the phrase but deleted it following backlash.
And in 2018, Marc Lamont Hill, a pro-Palestinian political commentator and professor at Temple University, was fired from a role at CNN after he used the "From the river" phrase in a speech at the United Nations. Hill subsequently apologized for using the phrase. 
More recently, he has questioned the idea that the phrase calls for Israel's destruction, pointing to its usage by some Israelis. 
"You say "River to the Sea" is "universally" understood to mean the destruction of the Jewish State? On what basis do you make this claim? Did it signify destruction when it was the slogan of the Likud Party? Or when currently used by the Israeli Right? Or even liberal Zionists?" he wrote on X in September.
Rashida Tlaib is defending the phrase despite backlash. 
In a reply to her initial post on Sunday, Tlaib wrote, "From the river to the sea is an aspirational call for freedom, human rights, and peaceful coexistence, not death, destruction, or hate. My work and advocacy is always centered in justice and dignity for all people no matter faith or ethnicity."
And as she faced censure on Monday, Tlaib noted that she is the only Palestinian-American in Congress.
"[M]y perspective is needed here now more than ever," she wrote on X. "I will not be silenced and I will not let anyone distort my words."
In a speech to Congress on Monday, Tlaib did not use the phrase "From the river to the sea" and said her criticism focused on the Israeli government. 
"My criticism has always been of the Israeli government and Netanyahu's actions," she said. "The idea that criticizing the government of israel is antisemitic sets a a very dangerous precedent." 
—
The post 'From the river to the sea': The slogan that led to Rashida Tlaib's censure, explained appeared first on Jewish Telegraphic Agency.
Jewish lawmaker Vernikov holds seat, Kagan loses in closely watched NYC council elections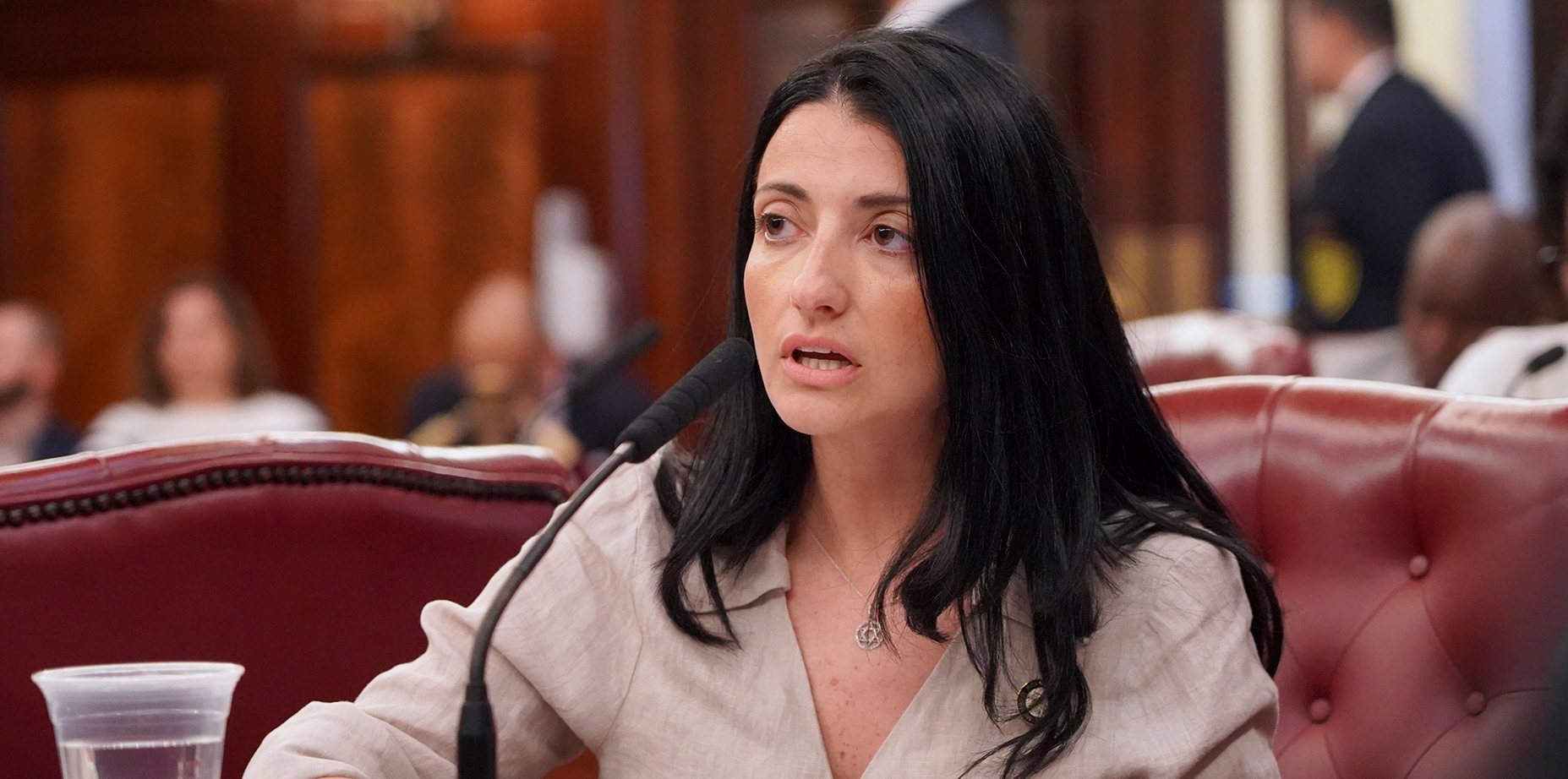 (New York Jewish Week) — One Jewish Republican lost his New York City Council seat and another retained hers in a pair of contested elections on Tuesday.
Republican Ari Kagan lost his seat to Democrat Justin Brannan in Brooklyn's 47th district, with most of the votes counted, and Republican Inna Vernikov held a commanding lead over challenger Amber Adler, a Democrat, in the 48th district, with 85% of the votes counted. Both Brannan and Vernikov declared victory by Wednesday morning.
Brannan and Kagan were both city council members going into the closely watched race for the newly formed 47th district, which includes Brooklyn's Bay Ridge, Coney Island and parts of Bath Beach. The majority of voters in the district identify as Democrats.
Kagan, an honoree in the New York Jewish Week's "36 to Watch" list in 2022,  switched from the Democratic to the Republican party last year, saying the Democrats had moved too far left. Brannan's ties with the Democratic party leadership frayed shortly before the race due to his alleged involvement in a harassment case, allegations he denies.
Brannan and Kagan sparred over the war between Israel and Gaza during the campaign, with Kagan accusing Brannan of taking a soft stance toward hardline pro-Palestinian protesters in the district. Brannan lashed Kagan for the comments, saying he supported both Israel's right to exist and Palestinian aspirations for a state. The district has significant populations of both Jews and Palestinians.
Kagan accused Brannan of "radioactive cowardly silence" following "pro-Hamas chants, anti-American and anti-Semitic signs in his own backyard."
"He's trying to use the Israel-Hamas war to score political points," Brannan said. "He has no shame."
Brannan had the backing of Jewish U.S. Rep. Daniel Goldman, who said he had campaigned for the candidate the day before the race.
Kagan, who was born in Belarus, and Vernikov, originally from today's Ukraine, are staunch supporters of Israel and are tied to southern Brooklyn's Russian-speaking Jewish community.
Vernikov's 48th district covers Brooklyn's Homecrest, Sheepshead Bay, Brighton Beach and Manhattan Beach neighborhoods. Vernikov, elected in 2022, serves as the Republican party minority whip in the council. Independent candidate Igor Kazatsker also ran for the district, falling well short of Vernikov and Adler. Democrat Adler is also Jewish, a fact she highlighted shortly before the race with a visit to the Chabad rebbe's gravesite in Queens.
Vernikov was arraigned just days before the election for illegally bringing a pistol to a pro-Palestinian protest last month. Vernikov has a permit for the weapon, but under New York law, a demonstration is considered a "sensitive location" where firearms are prohibited.
All 51 seats in the City Council were up for election on Tuesday, although some candidates ran unopposed. Eric Dinowitz, the chair of the Jewish Caucus, is set to hold his seat in the 11th district, and Kalman Yeger is set to defeat Heshy Tischler in the 44th district in a race pitting two well-known Orthodox Jews against each other.
Voters were focused on migrants and crime more than other issues, but the Middle East war was also a factor, according to a Siena College poll released late last month.
A majority of voters — 57% — favored more aid to Israel, while 32% were opposed. Jewish voters favored more aid to Israel by a wide margin of 81% in favor and 8% opposed.
Half of New Yorkers, including a majority of Democrats and Independents, were concerned that Israel's counter-offensive will harm Palestinian civilians, while about one-third said Israel had to make sure another Hamas attack needed to never happen again, regardless of casualties, Siena College pollster Steven Greenberg said.
Israeli Prime Minister Benjamin Netanyahu had a favorability rating of 27% and an unfavorability rating of 32%, with Republicans holding a higher opinion, and Democrats and Jews more opposed, Greenberg said.
—
The post Jewish lawmaker Vernikov holds seat, Kagan loses in closely watched NYC council elections appeared first on Jewish Telegraphic Agency.
Jewish billionaire Henry Swieca quits Columbia Business School board, saying campus is 'unsafe' for Jews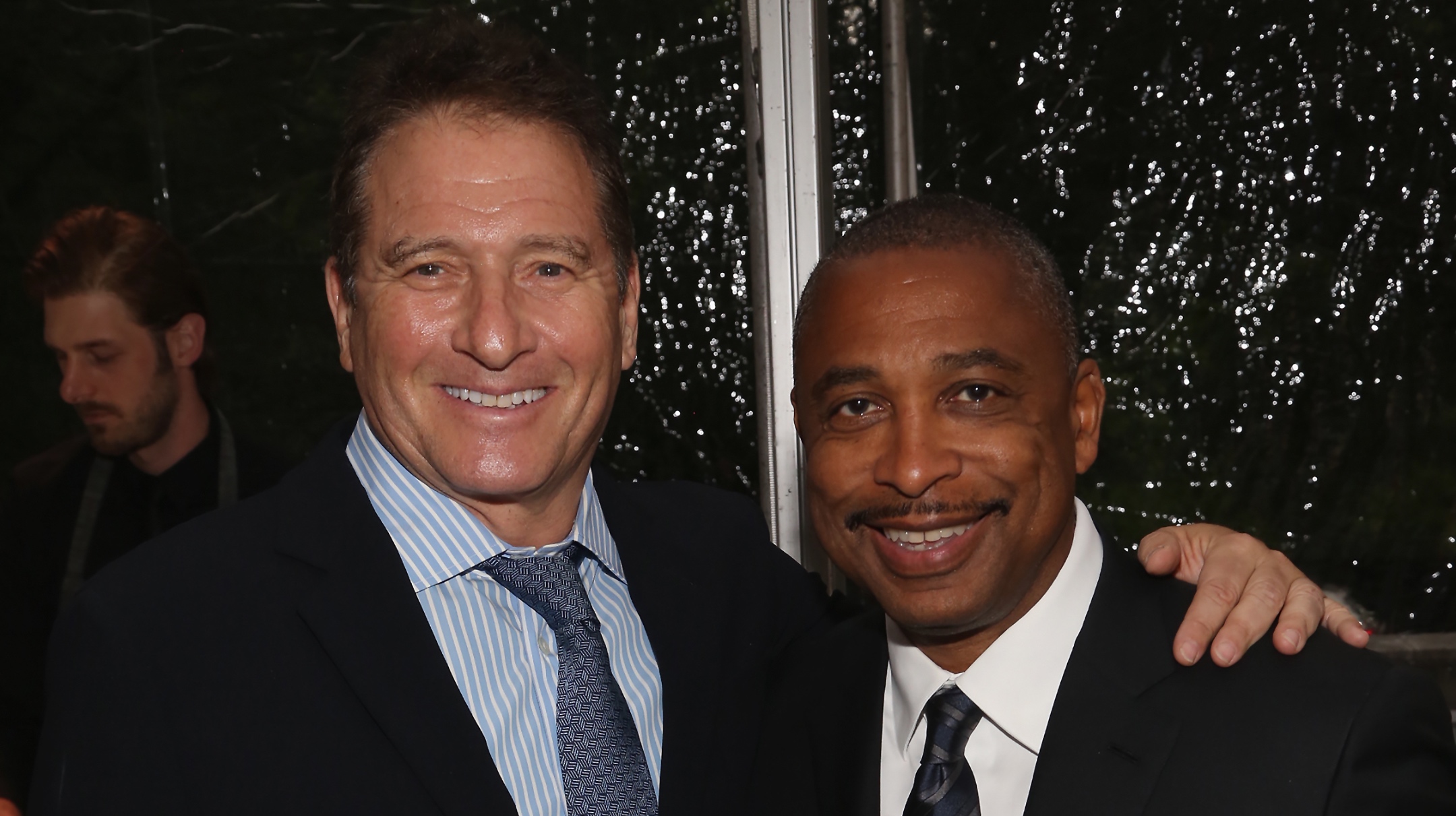 (JTA) — A Jewish billionaire investor and philanthropist quit the board of Columbia Business School, saying the campus had become unsafe for Jews since the launch of the Israel-Hamas war.
"With blatantly anti-Jewish student groups and professors allowed to operate with complete impunity, it sends a clear and distressing message that Jews are not just unwelcome, but also unsafe on campus," Henry Swieca said in an Oct. 30 letter obtained Tuesday by the Jewish Telegraphic Agency. "My resignation is an expression of my deep concern for the direction in which the university is heading." The Board of Overseers is the school's main fundraising arm.
Swieca, 66, is the founder in 2010 of Talpion Fund Management and the cofounder of Highbridge Capital Management, which was acquired by J.P. Morgan Chase in 2008. The child of Holocaust survivors, he has been a member of the business school's Board of Overseers since 2014. Forbes lists his worth as $1.9 billion.
His resignation, which he did not announce publicly, comes amid a flurry of protests by Jewish supporters of elite universities in response to the schools' handling of the Israel-Hamas war following Oct. 7, when Hamas attacked Israel. Prominent supporters of Harvard University and the University of Pennsylvania have announced that they will or might no longer support their alma maters because of the presidents' response to the war, and the private equity CEO Marc Rowan is reportedly trying to get others in the finance field to withhold donations over the issue.
In his letter, Swieca refers to a chant that has proliferated in anti-Israel protests since the launch of the war, "From the river to the sea," which is widely understood by its critics to call for a Palestinian state that supersedes Israel.
"Statements from the university are meaningless when pro-Hamas students march on campus calling for the complete destruction of Israel," he said. Defenders of the phrase say it his evolved since it was coined in the 1960s, when it represented longings for Israel's removal, to a call for a binational state.
The letter did not specify incidents. The Columbia campus has long been a hotbed of pro-Palestinian activism, and student groups there called immediately after the attack for the school to cut ties with a program in Tel Aviv. On Oct. 16, a 19-year-old allegedly assaulted a Columbia student who was putting up posters on campuses featuring hostages taken by Hamas during its attack. The campus was also briefly closed to the public because of unrest.
On Oct. 30, the day Swieca dated his letter, Jewish students at the New York City university held a press conference demanding more robust action to protect Jews. They noted that the university had not mentioned Hamas in its statements about the war.
The Jewish students cited as incidents of antisemitism the discovery of a swastika painted in a bathroom and listed other allegations, including that pro-Palestinian students carried signs saying "resistance is not terrorism" during an on-campus walkout and that, at Columbia's law school, a student said "F— the Jews" to a visibly Jewish student. They also said Jews were targeted with antisemitic tropes in group chats and demanded that Columbia specifically condemn Hamas which it had not done until then.
Swieca's bio page has disappeared from Columbia's Board of Overseers listing. In his letter, Swieca says he graduated in 1982, a date also listed in his official biographies. The university has identified him as a 1983 graduate.
Glenn Hubbard, in 2014 the dean of the school, said in a release then that he looked forward to working with Swieca. "Given his business knowledge and expertise, along with his familiarity with Columbia Business School, I am certain he will provide tremendous insight to our community. I look forward to working closely with him in the years ahead," Hubbard said.
Swieca said in the release that his education at the school was transformative. "Columbia Business School provided me with the foundational knowledge I needed to achieve professional success, and I have carried the lessons I learned in the classroom with me through all of my business ventures," he said.
Talpion's website says Swieca is the child of Holocaust survivors and grew up in the Washington Heights neighborhood in New York City. It lists a number of philanthropies it backs, including the American Israel Education Fund, an arm of the American Israel Public Affairs Committee, and Meor, a Jewish heritage study program. He runs a grant program that pays out $10,000 for programs that advance Jewish education and outreach. According to the Washington Post, Swieca also funded the expansion of an Israeli organization that aims to rebuild the ancient Jewish Temple in Jerusalem on the Temple Mount, a holy site for Muslims, an ambition that is widely understood as anti-Muslim.
Talpion's website says that "the name of the company derives from the Biblical word 'Talpiot', meaning a castle's turret, and is also the name of a highly elite intelligence unit of the IDF."
—
The post Jewish billionaire Henry Swieca quits Columbia Business School board, saying campus is 'unsafe' for Jews appeared first on Jewish Telegraphic Agency.
Education secretary: Colleges could face funding cuts if they don't address antisemitism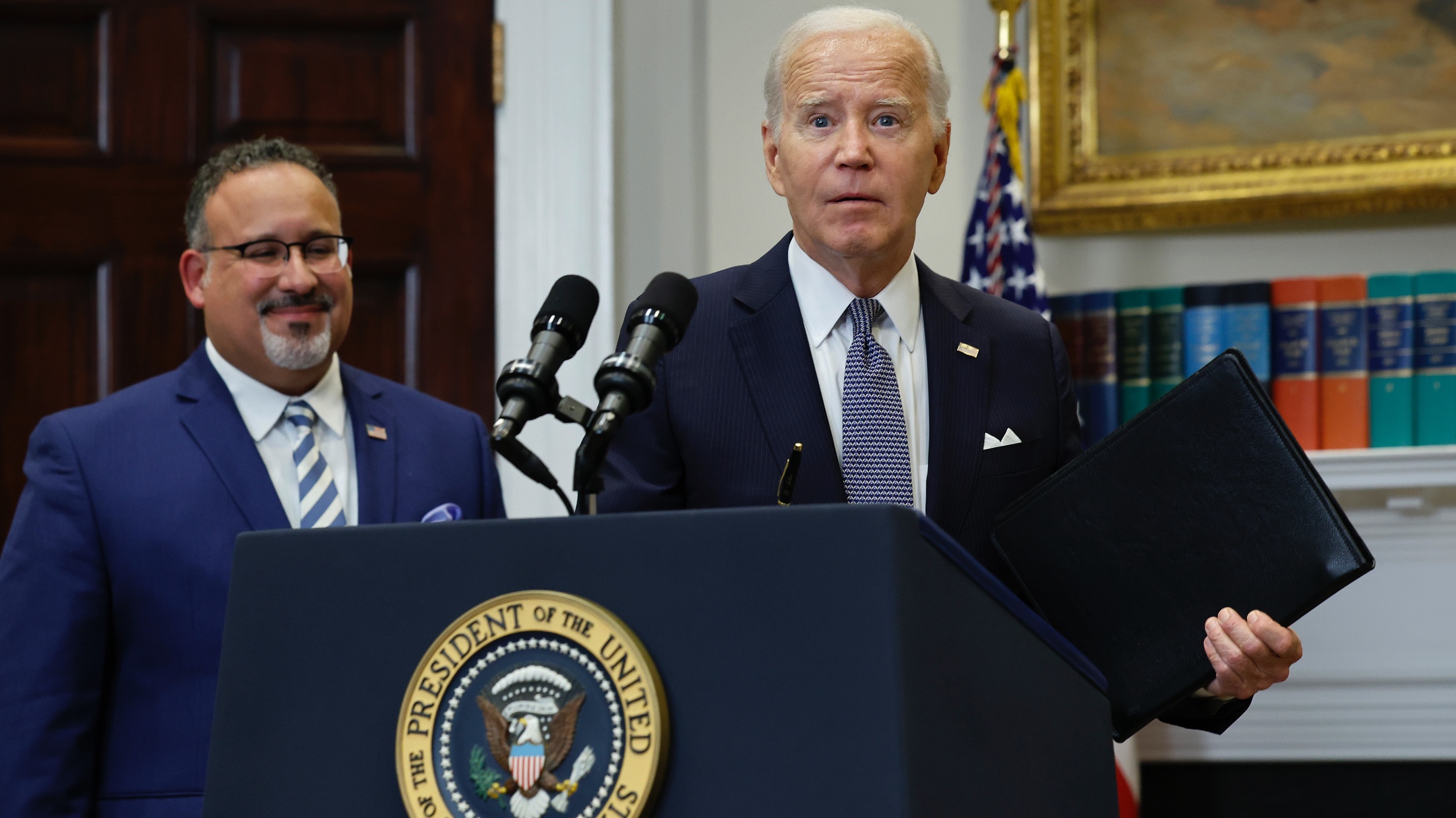 WASHINGTON (JTA) — Education Secretary Miguel Cardona said colleges could lose federal funding if they fail to address antisemitism and other bigotries, following up on a meeting last month with Jewish leaders alarmed by rising antisemitism on campuses in the wake of the Israel Hamas war.
Cardona made his warning in an interview on CNN on Monday ahead of the release the next day of a letter reminding federally funded schools of their obligation to protect Jews and other minorities.
"I would want to provide support for these universities, provide guidance. And if there are egregious acts, I want to make sure that we're investigating," he told the network. "Ultimately, if we have to withhold dollars from a campus refusing to comply, we would."
Cardona's comments do not represent a new policy, but they suggest that Cardona is prepared to be aggressive in pressing colleges to act. In a release on Tuesday formally announcing the letter, Cardona tied the letter's instructions to what Jewish organizations have said is a massive spike in antisemitism on campuses since Hamas terrorists struck Israel on Oct. 7, launching the war.
"The rise of reports of hate incidents on our college campuses in the wake of the Israel-Hamas conflict is deeply traumatic for students and should be alarming to all Americans. antisemitism, Islamophobia, and all other forms of hatred go against everything we stand for as a nation," he said.
The letter sent Tuesday to colleges that receive federal funds, signed by Catherine Lhamon, the department's assistant secretary for civil rights, describes in its first paragraph "an alarming rise in disturbing antisemitic incidents and threats to Jewish, Israeli, Muslim, Arab, and Palestinian students on college campuses and in P-12 schools."
In her second paragraph, Lhamon ties the money the schools get from the government to their legal obligations to protect minority students. Both public and private universities receive federal funds through a variety of pathways.
"I write to remind colleges, universities, and schools that receive federal financial assistance of their legal responsibility under Title VI of the Civil Rights Act of 1964 and its implementing regulations (Title VI) to provide all students a school environment free from discrimination based on race, color, or national origin, including shared ancestry or ethnic characteristics," Lhamon said in her letter. "It is your legal obligation under Title VI to address prohibited discrimination against students and others on your campus—including those who are or are perceived to be Jewish, Israeli, Muslim, Arab, or Palestinian — in the ways described in this letter."
In his Oct. 30 meeting with Jewish leaders, Cardona noted that the Biden Administration had already, prior to the Oct. 7 Hamas deadly attack on Israel, extended Civil Rights Act protections to religious minorities, including Jews and Muslims. He promised a two-week deadline to come up with a plan.
Jewish leaders at that meeting noted that the federal government in recent years has expanded Title IX of the same act, which bans gender discrimination, to allow for funding to be withheld from universities that do not address sexual harassment and assault. They suggested that the department could apply similar measures to Title VI as an incentive for compliance.
Sen. Jacky Rosen, a Jewish Democrat from Nevada, last week had sent a letter urging the Education Department to issue "updated guidance to college and university administrators making clear the consequences of failing to ensure the safety of Jewish students," among other measures.
Rosen, who cofounded an antisemitism task force in the Senate, welcomed Cardona's letter issued Tuesday. "I'm glad to see the U.S. Department of Education is taking action at my urging to remind school administrators of their legal responsibility to keep students safe from antisemitism and other forms of discrimination – or face consequences," she said. "I'm continuing to urge the department to form a task force to counter campus antisemitism."
—
The post Education secretary: Colleges could face funding cuts if they don't address antisemitism appeared first on Jewish Telegraphic Agency.