Jewish billionaire Henry Swieca quits Columbia Business School board, saying campus is 'unsafe' for Jews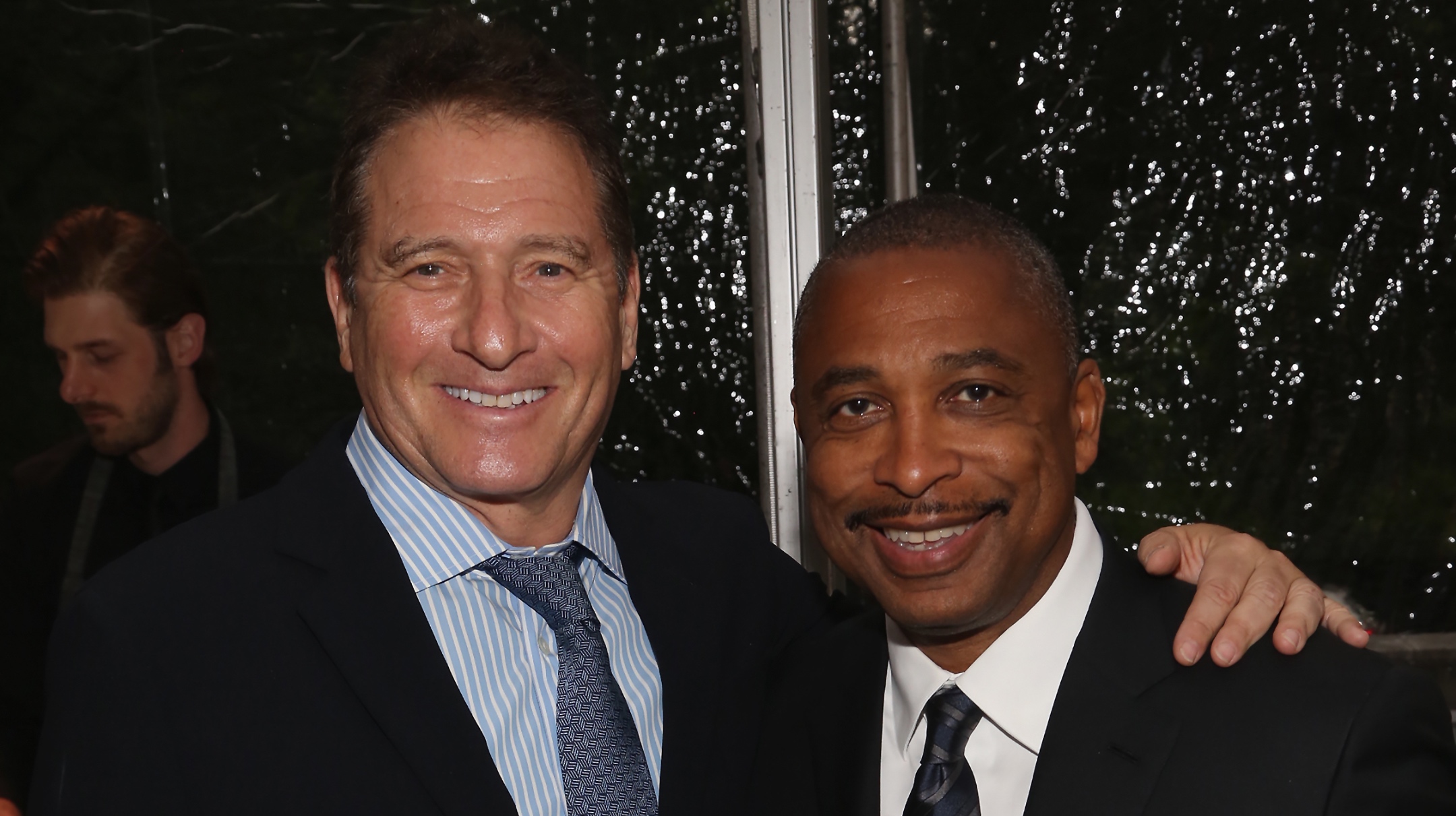 (JTA) — A Jewish billionaire investor and philanthropist quit the board of Columbia Business School, saying the campus had become unsafe for Jews since the launch of the Israel-Hamas war.
"With blatantly anti-Jewish student groups and professors allowed to operate with complete impunity, it sends a clear and distressing message that Jews are not just unwelcome, but also unsafe on campus," Henry Swieca said in an Oct. 30 letter obtained Tuesday by the Jewish Telegraphic Agency. "My resignation is an expression of my deep concern for the direction in which the university is heading." The Board of Overseers is the school's main fundraising arm.
Swieca, 66, is the founder in 2010 of Talpion Fund Management and the cofounder of Highbridge Capital Management, which was acquired by J.P. Morgan Chase in 2008. The child of Holocaust survivors, he has been a member of the business school's Board of Overseers since 2014. Forbes lists his worth as $1.9 billion.
His resignation, which he did not announce publicly, comes amid a flurry of protests by Jewish supporters of elite universities in response to the schools' handling of the Israel-Hamas war following Oct. 7, when Hamas attacked Israel. Prominent supporters of Harvard University and the University of Pennsylvania have announced that they will or might no longer support their alma maters because of the presidents' response to the war, and the private equity CEO Marc Rowan is reportedly trying to get others in the finance field to withhold donations over the issue.
In his letter, Swieca refers to a chant that has proliferated in anti-Israel protests since the launch of the war, "From the river to the sea," which is widely understood by its critics to call for a Palestinian state that supersedes Israel.
"Statements from the university are meaningless when pro-Hamas students march on campus calling for the complete destruction of Israel," he said. Defenders of the phrase say it his evolved since it was coined in the 1960s, when it represented longings for Israel's removal, to a call for a binational state.
The letter did not specify incidents. The Columbia campus has long been a hotbed of pro-Palestinian activism, and student groups there called immediately after the attack for the school to cut ties with a program in Tel Aviv. On Oct. 16, a 19-year-old allegedly assaulted a Columbia student who was putting up posters on campuses featuring hostages taken by Hamas during its attack. The campus was also briefly closed to the public because of unrest.
On Oct. 30, the day Swieca dated his letter, Jewish students at the New York City university held a press conference demanding more robust action to protect Jews. They noted that the university had not mentioned Hamas in its statements about the war.
The Jewish students cited as incidents of antisemitism the discovery of a swastika painted in a bathroom and listed other allegations, including that pro-Palestinian students carried signs saying "resistance is not terrorism" during an on-campus walkout and that, at Columbia's law school, a student said "F— the Jews" to a visibly Jewish student. They also said Jews were targeted with antisemitic tropes in group chats and demanded that Columbia specifically condemn Hamas which it had not done until then.
Swieca's bio page has disappeared from Columbia's Board of Overseers listing. In his letter, Swieca says he graduated in 1982, a date also listed in his official biographies. The university has identified him as a 1983 graduate.
Glenn Hubbard, in 2014 the dean of the school, said in a release then that he looked forward to working with Swieca. "Given his business knowledge and expertise, along with his familiarity with Columbia Business School, I am certain he will provide tremendous insight to our community. I look forward to working closely with him in the years ahead," Hubbard said.
Swieca said in the release that his education at the school was transformative. "Columbia Business School provided me with the foundational knowledge I needed to achieve professional success, and I have carried the lessons I learned in the classroom with me through all of my business ventures," he said.
Talpion's website says Swieca is the child of Holocaust survivors and grew up in the Washington Heights neighborhood in New York City. It lists a number of philanthropies it backs, including the American Israel Education Fund, an arm of the American Israel Public Affairs Committee, and Meor, a Jewish heritage study program. He runs a grant program that pays out $10,000 for programs that advance Jewish education and outreach. According to the Washington Post, Swieca also funded the expansion of an Israeli organization that aims to rebuild the ancient Jewish Temple in Jerusalem on the Temple Mount, a holy site for Muslims, an ambition that is widely understood as anti-Muslim.
Talpion's website says that "the name of the company derives from the Biblical word 'Talpiot', meaning a castle's turret, and is also the name of a highly elite intelligence unit of the IDF."
—
The post Jewish billionaire Henry Swieca quits Columbia Business School board, saying campus is 'unsafe' for Jews appeared first on Jewish Telegraphic Agency.
Protester Sets Self on Fire Outside Israeli Consulate in Atlanta
i24 News – A protester was in critical condition on Friday after setting themself on fire outside the Israeli consulate in Atlanta, Georgia, U.S. authorities said. A security guard who tried to intervene was also wounded.
A Palestinian flag found at the scene was part of the protest, Atlanta Police Chief Darin Schierbaum said at a news conference. He added that investigators did not believe there was any connection to terrorism and none of the consular staff was ever in danger.
JUST IN: A pro-Palestine protester is in critical condition after they set themselves on fire in "political protest" outside of the Israeli Consulate office in Atlanta.
The protester was reportedly draped in a Palestine flag.
The protester has severe burns and unfortunately, a… pic.twitter.com/B8nUQAj2nU
— Collin Rugg (@CollinRugg) December 1, 2023
"We do not see any threat here," he said. "We believe it was an act of extreme political protest that occurred." Everyone inside the consulate building was said to be safe.
Anat Sultan-Dadon, Consul General of Israel to the southeastern U.S., said: "We are saddened to learn of the self-immolation at the entrance to the office building. It is tragic to see the hate and incitement toward Israel expressed in such a horrific way."
"The sanctity of life is our highest value. Our prayers are with the security officer who was injured while trying to prevent this tragic act. We are grateful to the city of Atlanta's law enforcement and first responders for all they do to ensure safety."
The post Protester Sets Self on Fire Outside Israeli Consulate in Atlanta first appeared on Algemeiner.com.
Released Israeli Hostages Call for Captives to Be Freed
Israeli hostages released in the past week by Hamas in Gaza called on Saturday for the immediate release of fellow captives left behind, a day after a temporary truce that had allowed scores to come home broke down.
Tens of thousands gathered at a rally in Tel Aviv outside Israel's defense headquarters, where they cheered Yelena Trupanov, 50, standing on a stage just two days after being freed.
"I came to thank you because without you I wouldn't be here. Now we must bring back my (son) Sasha, and everyone. Now."
Similar pleas from other released hostages were shown on video.
A seven-day truce, during which Hamas had released more than 100 hostages, collapsed on Friday after Hamas breached the ceasefire.
Israel said on Saturday it had recalled a Mossad intelligence agency team from Qatar, host of indirect negotiations with Hamas, accusing the Palestinian faction of reneging on a deal that would have freed all children and women held hostage.
More than 240 people – Israelis and foreign nationals – were abducted to Gaza on Oct 7. by Hamas terrorists who burst through the border with Israel and killed 1,200 people.
The post Released Israeli Hostages Call for Captives to Be Freed first appeared on Algemeiner.com.
IDF Foils Stabbing Attack Near Nablus in West Bank, Eliminates Terrorist
i24 News – The Israel Defense Forces (IDF) reported thwarting a stabbing attack on Saturday afternoon against reserve Battalion 7037 at the X junction near Nablus in the West Bank.
According to the IDF spokesperson, the event unfolded when the forces at the roadblock became suspicious of an individual approaching the barricade.
During the questioning process, the suspect suddenly drew a knife and advanced towards the IDF personnel.
ניסיון פיגוע דקירה אירע לפני זמן קצר לעבר כוח צה"ל במילואים מגדוד 7037 שפעל בחסם בצומת האיקס סמוך לעיר שכם שבמרחב חטיבת שומרון.
הכוח חשד במחבל שהגיע לחסם והחל לתחקר אותו, המחבל שלף סכין והחל להתקדם לעבר הכוח.
הלוחמים חתרו למגע והגיבו בירי לעבר המחבל שחוסל. אין נפגעים לכוחותינו. pic.twitter.com/mEaJs58hpE
— דובר צה״ל דניאל הגרי – Daniel Hagari (@IDFSpokesperson) December 2, 2023
The soldiers, faced with the threat, engaged in contact procedures and ultimately responded by opening fire on the assailant. The spokesperson confirmed that the attacker was neutralized due to the IDF's action.
It was also noted that there were no casualties among the IDF forces involved in the incident. According to the spokesperson, the situation at the X junction has stabilized, and IDF continues to maintain vigilance in the area to prevent further attacks.
The post IDF Foils Stabbing Attack Near Nablus in West Bank, Eliminates Terrorist first appeared on Algemeiner.com.