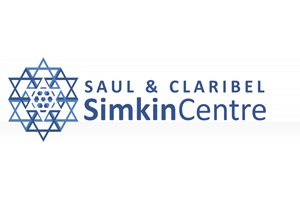 Posted April 10 The Simkin Centre is continuing to deal with a major outbreak of Covid cases among residents. There are now 22 positive cases reported on Simkin 2 and two on Simkin 1. Two residents on Simkin 2 that previoulsy had Covid have now recovered.
Posted April 2 The past few days have seen a resurgence of Covid at the Simkin Centre, although the current variant affecting residents, Omicron B-1, is milder than the previous Delta and Alpha variants. According to information provided on the Simkin Centre Facebook page, 14 residents on Simkin 2 are currently testing positive for Covid, while three residents on Weinberg 1 are also testing positive.
Previously, seven residents on Weinberg 1 had tested positive but, as of March 28, four have recovered. The outbreak on Simkin 2 was first made public on March 28. At that point only one resident on Simkin 2 tested positive. The fact that the outbreak has now spread to 13 other residents is an indication how virulent the current strain of Covid is.
The April 1 Simkin Centre Facebook post warns that "Designated Caregivers on Simkin 2 are welcome to visit at their own risk. Personal protective equipment will be provided and must be worn during your visit."
The post goes on to say that "With the rising number of Resident and staff cases we are experiencing significant staffing shortages. We want to thank the Designated Caregivers for their assistance during this challenging time."