JCFS report: Older adult, addictions cases continue to add heavily to JCFS workload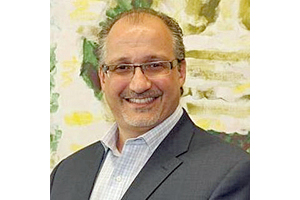 By BERNIE BELLAN Since the first lockdown as a result of Covid was imposed on Manitobans in March 2020 I've been reporting on how various organizations within our community have been adjusting to the new demands placed upon them both by clients and governmental authorities that monitor their activities.
Of the two organizations that have had to adjust the most – Gray Academy and Jewish Child and Family Service, while Gray Academy has certainly had to make wholesale changes in how it delivers services, it's been JCFS that's seen the most marked increase in demand for its services.
In July 2020 I reported that JCFS had received an allocation from the Jewish Federation for the 2021-22 fiscal year of $880,600, which represents an increase of $65,300 over the 2020-21 fiscal year.
In addition, JCFS had received a one-time increase in allocations of $185,000 as a result of an initiative taken by Jewish Federations of North America to provide increased funding to Jewish family service agencies.
Other information that I noted in my July report included mentioning that JCFS saw an increase of 66 older adult cases during the 2020-21 fiscal year (which ended March 31, 2021), along with a 40% increase in cases where addictions played a role.
With that information in mind, I spoke recently with JCFS Executive Director Al Benarroch, to talk about how JCFS has been coping with its increased workload and to ask whether he's seen anything particularly new developing in terms of who is most in need of help from JCFS within our community.
Al began by noting that "We've been one of the more consistent agencies in the city. We've been well funded so that we could continue to provide a seamless service to clients."
I asked Al whether there are any plans to have JCFS workers see more clients in person now that the provincial government has eased the restrictions on face to face contact among individuals who are double vaccinated?
"Now that the government" is modifying its rules for person to person contact, Al said, "we're looking at a reopening plan. Over 90% of our work since April 2020 has been done remotely."
The exceptions to that pattern have been child and family service care cases and some senior and Holocaust survivor cases – where it has been necessary to have some in person contact, Al explained.
I asked Al whether JCFS staff have been surveyed to see who's been vaccinated?
He said that has not been the case (at the time of this interview), but that it will be a government requirement – for both staff and clients, if they are going to be coming into JCFS offices at some point.
As far as staff go, Al did note that the consensus among staff is that, while there "are aspects of their job they want to do from home, there are other things they prefer or need to do in the office."
As a result, JCFS is looking at having staff come into the office on a rotating basis in the near future.
With reference to the allocations that JCFS received from the Jewish Federation for the fiscal year that ended, along with the special allocation from Jewish Federations of North America, Al noted that the funds received from both sources "made us the top receiving agency" of all the Federation's 12 beneficiary agencies. (In my July 2021 report I noted that total revenues for JCFS in 2020-21 were $3,490,076, which included revenues received from sources other than the Jewish Federation.)
Also in my July report I noted that JCFS had taken on 66 new older adult cases during the 2020-21 fiscal year. Since the end of March, 2021 JCFS has taken on another 24 older adult cases.
As a result, JCFS has hired a new social worker on a one-year term who is working with older adults. That brings the total complement of social workers working on older adult cases to six, Al said, not including the Manager of Older Adult Services, Cheryl Hirsch-Katz, who supervises that program.
Many of the individuals who are now clients of JCFS are what Al described as "younger" seniors. "What we found is that the general age of these individuals was younger as a result of isolation," Al explained, with many of the individuals having shown "a real decline" within the past year and a half.
Since the hiring of Danielle Tabacznik as JCFS "Senior Cconcierge" in April 2020 (a 2-year pilot program of the Jewish Federation), Danielle has been in contact with "over 230 seniors who are not connected to any programs in the Jewish community," Al explained, many of whom have been suffering greatly from being isolated. As a result, half of JCFS's new older adult clients have been referred through Danielle.
As far as other aspects of JCFS services go, Al made the following observations:
"Our caseload for children in foster care has declined." This is in keeping with the "new approach" taken with family service agencies, which are "trying to engage families collaboratively".
"The general trend within the province", he added, is that while "the number of children in foster care is down", "the number of families we're working with is up…The system is much more proactive in reunifying children with their families…When we do have kids come into care, it's a result of more dire indicators."
In addition, a number of families from outside the Jewish community are referred to JCFS where there's a "conflict of interest situation" where, for instance, one of the parents might be employed by another family services agency so that agency would not be able to become involved.
The headline for this article also refers to an increase in addictions cases for JCFS. Since the end of March 2021, six new addictions cases have been added to JCFS's caseload, Al noted.
"Addiction is a disease of isolation and disconnection. The inability to non-communicate with others creates unbearable pressures for addicts," he said.
The JCFS addictions program, however, which is now 10 years old, will be losing its coordinator, Ivy Kopstein, who has been coordinating the program since its inception, when she retires in October.
"She's done so much to develop our program and raise awareness in our community" (of addictions), Al added.
In the area of mental health, Al said that "We pride ourselves that our mental health program has increased" – with the addition of eight new cases since the beginning of April. It means that people are reaching out for help.
One particular area of focus has been "in getting seniors to medical appointments and vaccinations." Many seniors and clients with mental health concerns have been averse to taking public transit, but can't really afford to take taxis. With a special grant from the Jewish Foundation, JCFS has been able to ensure that those senior clients are able to be transported safely to their medical appointments.
"There's less stigma attached to mental health issues" now, Al observed, since Covid has raised awareness of just how much mental health has been adversely affected for so many individuals.
Finally, I asked Al whether there's anything new to report about a new addictions facility – which has been talked about for years.
He responded that JCFS is awaiting the results of a consultant's feasibility report on the business aspects of creating a sober-living facility "for Jewish people coming out of (drug) rehab" so that they can learn more recovery skills, and don't have to re-enter society immediately.
"What we've found to be effective is that when people coming out of rehab can practice real world skills for an extended time, their chances for success are much better," Al observed.
What is envisioned is "a Jewish milieu – not unlike a kid entering Gray Academywhere clinical services will be supplemented by Jewish cultural and spiritual supports," he said, in closing.
Congregation Etz Chayim says good bye to 123 Matheson Ave.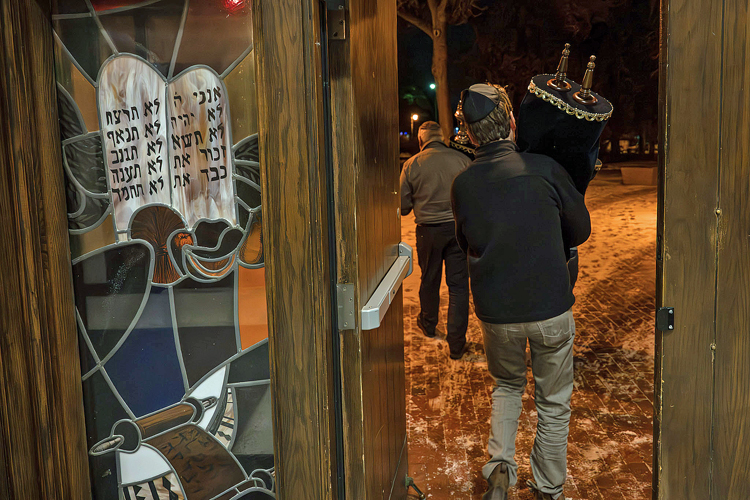 By BERNIE BELLAN After 71 years of serving as the home for first the Rosh Pina Synagogue, then for the past 21 years as the home for what was the merger of three different congregations – Rosh Pina's, along with the Bnay Abraham and Beth Israel, the Etz Chayim Congregation held its final service on Wednesday, November 29.
You can read the story by CJN writer John Longhurst elsewhere on this site (https://jewishpostandnews.ca/rss/congregation-etz-chayim-in-winnipeg-says-a-bittersweet-farewell-to-their-old-building-as-they-prepare-to-move/) along with our earlier story about the sale of the building to an Eritrean Church (https://jewishpostandnews.ca/faqs/rokmicronews-fp-1/former-congregation-etz-chayim-synagogue-building-to-become-eritrean-orthodox-church/), but here are some pictures from the final service.
(Photos courtesy of Keith Levit)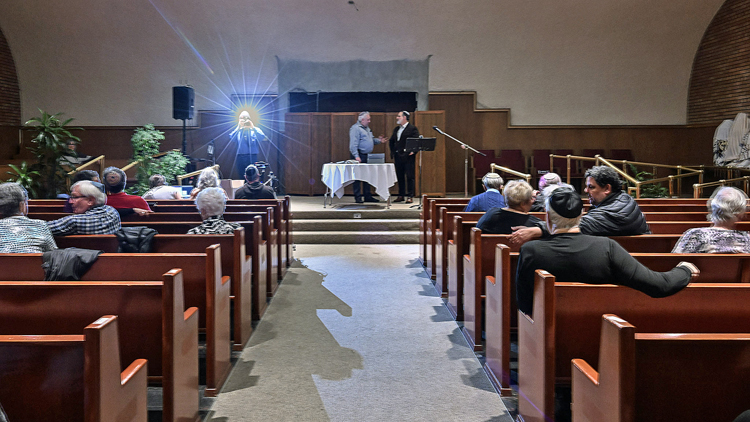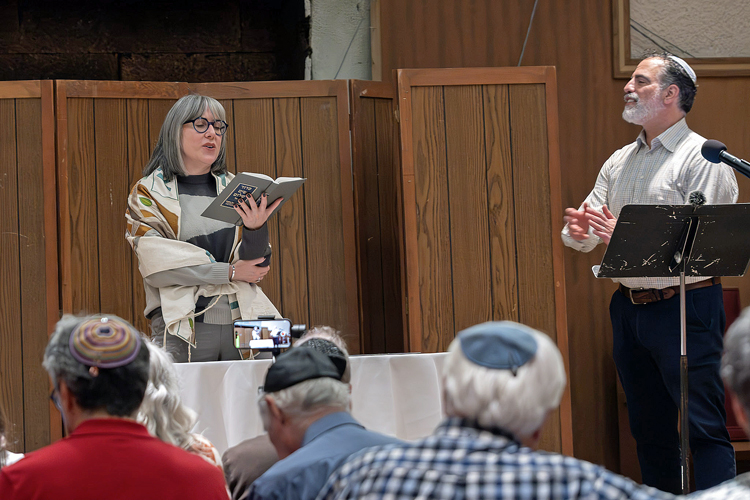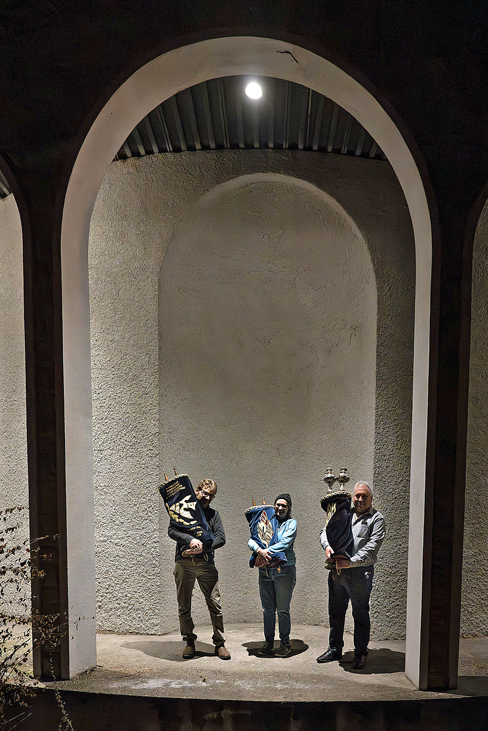 Israel report by former Winnipegger Bruce Brown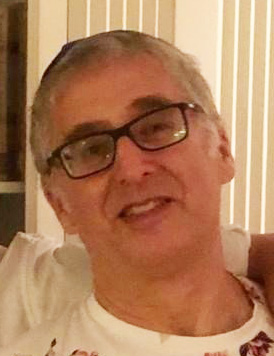 By BRUCE BROWN (posted Nov. 28/23) Was driving home from work the other day.  Pre-ceasefire.  Left the office early to reduce driving time in the evening hours.  Hamas likes their 6PM missile barrage and I'm honing my missile-avoidance routine.
 
Was listening to talk-radio… but kind of had enough of the news.  Too much war talk and its getting a bit overwhelming.  So switched to Spotify and up popped Supertramp – the Logical Song.  For sure how 'wonderful, beautiful, magical' life once felt.  Before Oct 7th.  Before Hamas. 
 
Then, as if on cue.  I gaze towards the sky.  And saw missiles flying overhead.  At first it didn't really click. And then.  Yikes!  I quickly switched back to the news.  Where, in a very calming voice, they were announcing areas under missile attack.  Which is another reason to listen to the radio while driving during war – real-time information.  Lesson learned.
 
Suddenly my smartphone's flashlight started flashing.  Which was pretty darn cool!  And there I was, on Star Trek.  Standing on the bridge.  Even recalled the vessel number – NCC-1701. There I was with Captain Kirk.  No!  I was Captain Kirk.  Dr. McCoy by my side.  Sulu and Chekov at the controls.  The Klingons were attacking.  And Mr. Spock -standing to the side- was calmy advising the attack coordinates.  No Wait!  That was the radio announcer.  Seriously.  This all took place within a split second in my over-active imagination.
 
The flashing continued.  Then I realized my cellphone was communicating with me.  Warning of danger.  I have the Home Front Command application which sounds an amazingly loud alarm during a missile attack in my area.  But changing between the radio and Spotify prevented the siren from going off.  So instead, the phone activated my flashlight.  Sending out an S.O.S.  Now how neat is that!  In a geeky sort of way.  Like for someone who imagines himself on Star Trek during a real-life missile attack.
 
Then.  Reality set in.  There were Home Front Command instructions to follow.  Momentary-panic set in.  Where was my wife.  To tell me what to do.  Like she always does…but that's another story.  This time I wanted her there, instructing me. 
 
All these thoughts racing through my mind in milliseconds.  As I calmly slowed the car and veered to the shoulder.  Like other cars around me.  I put on the blinkers.  More flashing lights but the bridge of the U.S.S. Enterprise now a distant thought.  Looking both ways I left the car and hopped over the road- barrier.  Moving away from the car.  Although probably not far enough.  Because there was a steep decline just below.  It was getting dark and, suffering from poor night vision, I didn't want to trip and hurt myself.  I heard my son laughing at me. "Nerd!" he called out.  But that was just my imagination.
 
I should have laid flat.  Prostrating myself for maximum protection.  But it rained earlier that day, the ground was wet and I didn't want to get muddy.  '"Nerd!"  This time it was my daughter in my mind's eye.  "Okay," I said to no one in particular.  "I'll squat."  Good enough…but not really.
 
The family in the car ahead were huddling together but too close to their vehicle.  I shouted for them to move further away.  But they didn't react.  Probably didn't understand me, especially given my still heavily accented Canadian Hebrew.  This time I heard both my kids.  Teasing me – thirty years and still talk like an immigrant!  "Hey, they just don't hear me."  I said to the darkness.  Otherwise it was very moving seeing the father crouching down on top of his brood, in a protective sort of way.  "Isn't that touching." I said to my wife.  "For sure." She said somewhat sarcastically in the back of my mind, "I know you'd do the same."  
 
Then it was over.  The sky went quiet.  People returned to their cars.  The nestled family broke apart and entered theirs.  We should have stayed in place several more minutes.  Ten minutes is the recommended time.  But it was dark.  Getting late.  Also a bit cold.  I just wanted to get home.  Back to the real chiding of my kids and to my wife… somehow longing for her ordering me about.
 
A few minutes later my wife called.  Making sure I was safe.  And then routine set in.  "Don't forget to pick up some milk and bread from the corner store."  She instructed me.
 
Um Israel Chai
 
Bruce Brown.  A Canadian. And an Israeli.  Bruce made Aliyah…a long time ago.  He works in Israel's hi-tech sector by day and, in spurts, is a somewhat inspired writer by night.  Bruce is the winner of the 2019 American Jewish Press Association Simon Rockower Award for excellence in writing.  And wrote the 1998 satire, An Israeli is….  Bruce's reflects on life in Israel – political, social, economic and personal.  With lots of biting, contrarian, sardonic and irreverent insight.
 
Jewish community holds solidarity rally November 25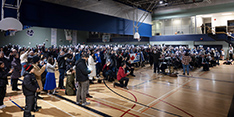 The Jewish Federation of Winnipeg held a rally in support of Israel on Saturday evening, November 25.
A number of speakers addressed the crowd of 800, including Rabbi Yosef Benarroch of Adas Yeshurun-Herzlia Congregation; Members of Parliament Ben Carr & Marty Morantz; Yolanda Papini-Pollock of Winnipeg Friends of Israel; Paula McPherson, former Brock Corydon teacher; and Gustavo Zentner, President of the Jewish Federation.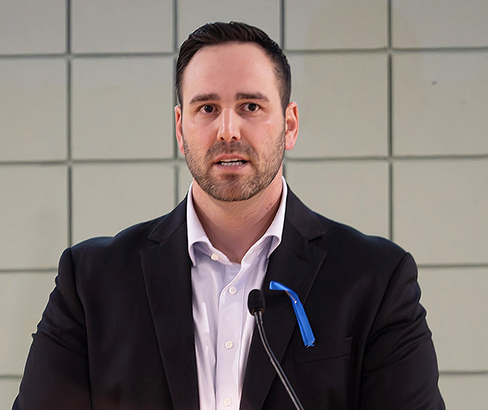 Click here to watch Ben Carr's remarks: https://www.youtube.com/watch?v=crfREGNRKfg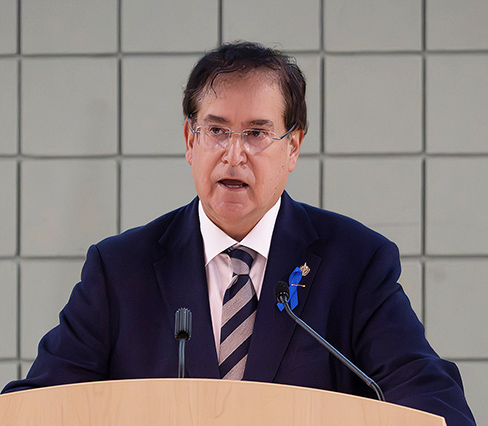 Click here to watch a video of Marty Morantz's remarks: https://studio.youtube.com/video/zHzC-iaqivg/ed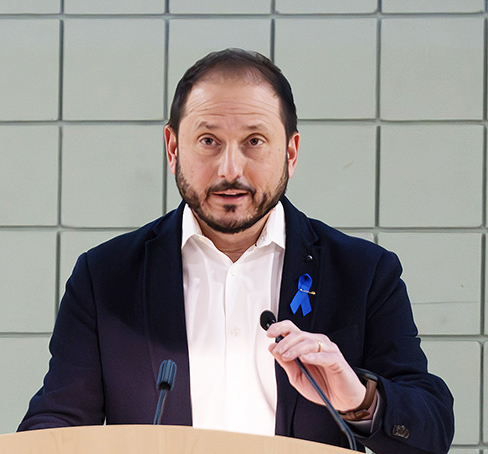 Click here to watch a video of Gustavo Zentner's remarks: https://www.youtube.com/watch?v=L3M_cCYuLgs