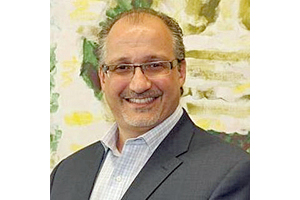 By BERNIE BELLAN Since the first lockdown as a result of Covid was imposed on Manitobans in March 2020 I've been reporting on how various organizations within our community have been adjusting to the new demands placed upon them both by clients and governmental authorities that monitor their activities.
Of the two organizations that have had to adjust the most – Gray Academy and Jewish Child and Family Service, while Gray Academy has certainly had to make wholesale changes in how it delivers services, it's been JCFS that's seen the most marked increase in demand for its services.
In July 2020 I reported that JCFS had received an allocation from the Jewish Federation for the 2021-22 fiscal year of $880,600, which represents an increase of $65,300 over the 2020-21 fiscal year.
In addition, JCFS had received a one-time increase in allocations of $185,000 as a result of an initiative taken by Jewish Federations of North America to provide increased funding to Jewish family service agencies.
Other information that I noted in my July report included mentioning that JCFS saw an increase of 66 older adult cases during the 2020-21 fiscal year (which ended March 31, 2021), along with a 40% increase in cases where addictions played a role.
With that information in mind, I spoke recently with JCFS Executive Director Al Benarroch, to talk about how JCFS has been coping with its increased workload and to ask whether he's seen anything particularly new developing in terms of who is most in need of help from JCFS within our community.
Al began by noting that "We've been one of the more consistent agencies in the city. We've been well funded so that we could continue to provide a seamless service to clients."
I asked Al whether there are any plans to have JCFS workers see more clients in person now that the provincial government has eased the restrictions on face to face contact among individuals who are double vaccinated?
"Now that the government" is modifying its rules for person to person contact, Al said, "we're looking at a reopening plan. Over 90% of our work since April 2020 has been done remotely."
The exceptions to that pattern have been child and family service care cases and some senior and Holocaust survivor cases – where it has been necessary to have some in person contact, Al explained.
I asked Al whether JCFS staff have been surveyed to see who's been vaccinated?
He said that has not been the case (at the time of this interview), but that it will be a government requirement – for both staff and clients, if they are going to be coming into JCFS offices at some point.
As far as staff go, Al did note that the consensus among staff is that, while there "are aspects of their job they want to do from home, there are other things they prefer or need to do in the office."
As a result, JCFS is looking at having staff come into the office on a rotating basis in the near future.
With reference to the allocations that JCFS received from the Jewish Federation for the fiscal year that ended, along with the special allocation from Jewish Federations of North America, Al noted that the funds received from both sources "made us the top receiving agency" of all the Federation's 12 beneficiary agencies. (In my July 2021 report I noted that total revenues for JCFS in 2020-21 were $3,490,076, which included revenues received from sources other than the Jewish Federation.)
Also in my July report I noted that JCFS had taken on 66 new older adult cases during the 2020-21 fiscal year. Since the end of March, 2021 JCFS has taken on another 24 older adult cases.
As a result, JCFS has hired a new social worker on a one-year term who is working with older adults. That brings the total complement of social workers working on older adult cases to six, Al said, not including the Manager of Older Adult Services, Cheryl Hirsch-Katz, who supervises that program.
Many of the individuals who are now clients of JCFS are what Al described as "younger" seniors. "What we found is that the general age of these individuals was younger as a result of isolation," Al explained, with many of the individuals having shown "a real decline" within the past year and a half.
Since the hiring of Danielle Tabacznik as JCFS "Senior Cconcierge" in April 2020 (a 2-year pilot program of the Jewish Federation), Danielle has been in contact with "over 230 seniors who are not connected to any programs in the Jewish community," Al explained, many of whom have been suffering greatly from being isolated. As a result, half of JCFS's new older adult clients have been referred through Danielle.
As far as other aspects of JCFS services go, Al made the following observations:
"Our caseload for children in foster care has declined." This is in keeping with the "new approach" taken with family service agencies, which are "trying to engage families collaboratively".
"The general trend within the province", he added, is that while "the number of children in foster care is down", "the number of families we're working with is up…The system is much more proactive in reunifying children with their families…When we do have kids come into care, it's a result of more dire indicators."
In addition, a number of families from outside the Jewish community are referred to JCFS where there's a "conflict of interest situation" where, for instance, one of the parents might be employed by another family services agency so that agency would not be able to become involved.
The headline for this article also refers to an increase in addictions cases for JCFS. Since the end of March 2021, six new addictions cases have been added to JCFS's caseload, Al noted.
"Addiction is a disease of isolation and disconnection. The inability to non-communicate with others creates unbearable pressures for addicts," he said.
The JCFS addictions program, however, which is now 10 years old, will be losing its coordinator, Ivy Kopstein, who has been coordinating the program since its inception, when she retires in October.
"She's done so much to develop our program and raise awareness in our community" (of addictions), Al added.
In the area of mental health, Al said that "We pride ourselves that our mental health program has increased" – with the addition of eight new cases since the beginning of April. It means that people are reaching out for help.
One particular area of focus has been "in getting seniors to medical appointments and vaccinations." Many seniors and clients with mental health concerns have been averse to taking public transit, but can't really afford to take taxis. With a special grant from the Jewish Foundation, JCFS has been able to ensure that those senior clients are able to be transported safely to their medical appointments.
"There's less stigma attached to mental health issues" now, Al observed, since Covid has raised awareness of just how much mental health has been adversely affected for so many individuals.
Finally, I asked Al whether there's anything new to report about a new addictions facility – which has been talked about for years.
He responded that JCFS is awaiting the results of a consultant's feasibility report on the business aspects of creating a sober-living facility "for Jewish people coming out of (drug) rehab" so that they can learn more recovery skills, and don't have to re-enter society immediately.
"What we've found to be effective is that when people coming out of rehab can practice real world skills for an extended time, their chances for success are much better," Al observed.
What is envisioned is "a Jewish milieu – not unlike a kid entering Gray Academywhere clinical services will be supplemented by Jewish cultural and spiritual supports," he said, in closing.