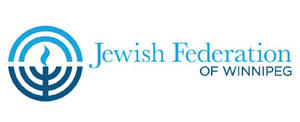 By BERNIE BELLAN For the second year in a row the Jewish Federation of Winnipeg held its Annual General Meeting online. This year's meeting, which took place Wednesday evening, December 8, was relatively brief, lasting only 45 minutes, but while the meeting may have been relatively short in length, it certainly delivered some uplifting news.
We had reported previously that the Combined Jewish Appeal raised a record amount in 2020: $6,400,000, which was almost $400,000 more than had been raised in 2019. (In our April 28, 2021 issue, Rebecca Brask, who is the Chief Development Officer for the Jewish Federation, explained that there were some unique reasons for the large scale increase in the amount raised by the CJA that would not be repeated in 2021, including a special program created by the Jewish Federations of North America and some very large one-time donations from local donors.)
As a result of the quite large increase in revenues for the Federation and, as we reported in our June 23, 2021 issue, the Federation was able to increase allocations to the 14 partner agencies of the Federation by $163,000, which represented the largest increase in year to year allocations ever given by the Federation.
In the tables given on this page readers are able to see how the Federation spent the almost $6.6 million it had available to spend (including revenues from sources other than donations).
In other news, outgoing Federation President Joel Lazer thanked various individuals for helping him during his soon to end two-year term as President, especially former President Laurel Malkin and Federation CEO Elaine Goldstine. Lazer also announced that he will be succeeded by Gustavo Zentner.
As former Federation President Laurel Malkin noted during the AGM, Zentner's ascension to the presidency marks the first time a newcomer to Winnipeg will be assuming the presidency of the Jewish Federation. (Zentner came to Winnipeg 23 years ago from his native Argentina as part of the Federation's Grow Winnipeg initiative.)
Other highlights of the AGM included noting that 56 babies have been welcomed into the community thus far in 2021, also that 800 individuals viewed the Federation's virtual seder last April.
Finally, Federation CEO Elaine Goldstine noted that 75 candidates have produced the documents that are required before immigrating here, but due to Covid they have not been able to come here for the initial visit which is a part of the immigration process for all prospective immigrants. A further 350 individuals are also in the process of producing the documents required before immigrating to Manitoba.