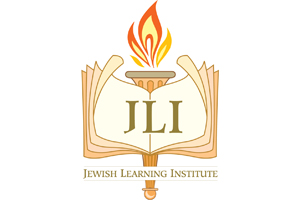 A virtual lecture series where leading Jewish thinkers share their stories and messages of inspiration with our community. Live webinars take place every second Wednesday at 7:30 pm, followed by Q&A. To join, please register at JLI.ChabadWinnipeg.org or call Chabad at 204-339-8737. There is no cost to join but donations are welcome.
Chabad in Dubai?!
February 10 | 28 Shevat
The fascinating story of the Jewish community in Dubai. A conversation with Rabbi Duchman, Chabad rabbi to the United Arab Emirates.
The Imago Dialogue
February 24 | 12 Adar
Explore life-changing communication tools to take your relationship to the next level. A conversation with Rabbi Pinney & Helana Herman, motivational speakers and certified Imago educators.
Gefilte Fish 101
March 10 | 26 Adar
Go behind the scenes with the legendary creators of Benz's Fish, a gourmet kosher grocery boutique in Brooklyn, NY.