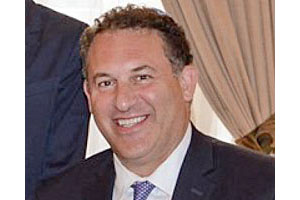 Originally posted May 13. Updated May 16
By BERNIE BELLAN The Jewish Foundation of Manitoba has given a major boost to many Jewish organizations that have found themselves in dire financial circumstances as a result of the restrictions placed on their operations during the COVID-19 pandemic.
We were first informed that the Foundation was helping many organizations when we were told that cheques had been sent out to many organizations the last week in April. We contacted several organizations to verify what we had been told had happened and were able to confirm that cheques had been sent out by the Foundation.
But, while we did attempt to gather more information about what the Foundation was doing, it took some time before we received a detailed description from the Foundation of what exactly was going on. We had emailed a series of questions to various individuals associated with the Foundation on May 3, but it wasn't until May 7 that we received a detailed response to those questions.
That detail came in the form of an email from John Diamond, CEO of the Jewish Foundation, which was received on May 7.
Following is what John Diamond wrote. His email also includes the exact questions that I posed in my May 3 email:
"I know that Richard Yaffe (Chair of the JFM board) has spoken to you and given you some information about the JFM's planned approach to assisting our Jewish organizations during the Covid 19 pandemic. Since that time our board has met, as has our grants committee, and I can give you some updated information as well as some background.
"Our overall approach is governed by the legislation that created the Foundation, as well as by the JFM's mission, vision and values.  With this in mind, we saw it as our responsibility to provide at least some level of basic financial support to as many Manitoba based Jewish organizations as possible. We also want to provide further assistance to those organizations that are in particularly dire circumstances as a result of the pandemic. 
"On the recommendation of staff, the JFM board decided to defer all regular 2020 grants. In fact, many of those grants related to projects that could no longer take place as a result of the pandemic. We decided to divide the available funds into three equal parts – each about $200,000.  The funds for this were re-directed from our 2020 Jewish and Community grants.
"Recognizing that many organizations are very thinly staffed and that some are not as adept as others in applying for funds, the first funding (aggregate $200,000) was distributed, based on organizations' operating budgets, to provide basic sustaining funding to all of the organizations. In addition, we provided an aggregate of $102,000 to four of Winnipeg's frontline charities (Winnipeg Harvest, Siloam Mission, Agape Table, and Main Street Project). 
"Our grants committee and board are now in the process of finalizing the guidelines for the distribution of the remaining $400,000, which will be done in two parts.
 "I have compiled some points that I believe address all of the questions that you posed along with some additional insights into the process.
"1. Were you asked for assistance from certain organizations?
 "Some organizations have approached the Foundation for emergency funding.  Many have not.
 
 "2. What was the total amount of money JFM distributed to these organizations?
"In total, so far we have distributed almost $300,000 in relief funding to Jewish Community organizations and frontline charities (approximately $200,000 to the Jewish organizations from our regular grants, and approximately $100,000 from our community grants fund to the frontline community charities).
 
"3. What was the formula JFM used to distribute the money?

"To distribute to our 26 Manitoba based Jewish organizations, five levels of funding were established based on the operating budgets of each organization.
 
"4. The Foundation froze all spring grants that it was to have allocated. Can you explain why?
"Many of the projects that the spring grants were to fund were cancelled or significantly altered since the time the applications for funding were submitted. We believe it is our responsibility to take action to help sustain our Jewish organizations, whether or not they have an immediate need and whether or not they have the human and financial resources to apply for funding.
 
"5. Will the JFM also be distributing more money for the relief of organizations based on need?
 "We know this is not the end of hardships to be endured by our Jewish organizations. Therefore in the next few weeks, more information will be provided to them regarding opportunities to apply for additional relief funding from the remaining $400,000. Our Grants Committee is currently finalizing the process and criteria for organizations to apply.
 
"To ensure we are implementing processes that will achieve the most impact, the JFM is in constant contact with our Jewish organizations. This includes the Jewish Federation of Winnipeg. As both organizations endeavor to serve the community during this time of need, it will be through our shared information and consistent communication that support is administered where it is needed most.
"Thank you again for helping us communicate our ambition to support our community during this difficult time."
As a post script to this article, which ran in the May 13 issue of the JP&N, we asked the Jewish Foundation whether they will supply a complete list of Jewish organizations that have received emergency funding from the Foundation and how much each organization has received.
Added May 16: We have now received a complete list of organizations that received help from the Jewish Foundation:
1 Adas Yeshurun Herzlia Congregation
2 Aleph Bet Child Life Enrichment Program Inc.
3 Asper Jewish Community Campus of Winnipeg
4 B'nai Brith Canada – Midwest Region
5 B'nai Brith Jewish Community Camp
6 Camp Massad Manitoba
7 Canadian Institute for the Study of Antisemitism
8 Chabad-Lubavitch of Winnipeg
9 Chai Folk Arts Council Inc.
10 Chavurat Tefilah
11 Chesed Shel Emes
12 Chevra Mishnayes Synagogue
13 Congregation Etz Chayim
14 Congregation Shaarey Zedek
15 Gray Academy of Jewish Education
16 Gwen Secter Creative Living Centre
17 Hebrew Congregation of Winnipeg Beach
18 House of Ashkenazie
19 Jewish Child and Family Service
20 Jewish Federation of Winnipeg
21 Jewish Heritage Centre of Western Canada
22 National Council of Jewish Women of Canada-Winnipeg Section
23 Rady Jewish Community Centre
24 Saul & Claribel Simkin Centre
25 Shalom Residences Inc.
26 Talmud Torah Beth Jacob Synagogue
27 Temple Shalom Manitoba Inc.
28 Winnipeg Jewish Theatre Inc.