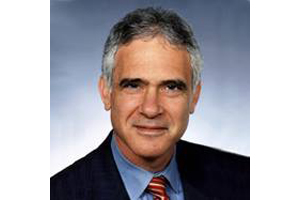 Introduction: With this story we begin what has become an annual tradition, which is to preview some of the speakers who will be presenting at this year's upcoming Limmud. As it was last year, Limmud will be held virtually – this year, on March 6.
In his presentation at the upcoming Limmud Winnipeg 2022, Allan Cheskes, a retired Deloitte partner in Toronto and amateur musicologist, will explore the history of Klezmer music as it developed and moved from Europe to America.
The Limmud movement reflects the diversity of the Jewish community and our various interests, noted Florencia Katz, Limmud Coordinator, in an email to this reporter.
"Jewish education is at the core of enriching our community and increasing understanding of what Judaism is all about," she said.
"We are proudly applying our new virtual event skills to another eFestival."
"After Klezmer music settled and percolated in America, we will review its remarkable rise and fall from popularity," Cheskes said in an email to The Jewish Post & News.
"We will then review Klezmer music's revival from near extinction, in the 70s. The presentation includes power point slides with images and historical video clips. One of the things I do, in my freed up time, is develop and present sessions on Jewish American Influence on American Popular Music, 1880-2000. Klezmer Meets Jazz is a segment of one session in my course series.
"In the first session, I explain how these Russian Jews came off the boats running to create the music and movie industries. One of those Jewish Russian immigrants was Irving Berlin. We explore his incredible contribution to American popular music. We also explore Jerome Kern and George Gershwin, who both claim to be indebted to Berlin.
"Other segments and sessions include those covering Artie Shaw, Benny Goodman, Louis Armstrong, Yip Hamburg and Harold Arlen (which includes Wizard of Oz music and much more), klezmer meets jazz, Jerry Lieberman and Mike Stoller – which also features Elvis Presley and his deep Jewish connections, Doc Pomus and Mort Shulman (Save the Last Dance For Me), Neil Sedaka, Burt Bacharach, Jewish American composers of Broadway musicals, and much more."
The presentations started live but soon became Zoom driven when Covid broke out,
Cheskes added, pointing out that there are 28 Zoom recorded sessions available on the Beth Sholom Toronto website, with more to follow.
"I use PowerPoint narrative with images, music and documentary video clips to enhance the presentation," Cheskes wrote.
"Without any marketing, these sessions have gained considerable traction, literally reaching people around the world. Based on the enthusiastic response, there is a huge appetite for this subject and I have achieved a dedicated and growing fan base."
He also mentioned that he's about 75 percent of the way through in developing "my next ambitious project"— a comprehensive Bob Dylan appreciation course.
"I will use the same model of presentation," Cheskes said.