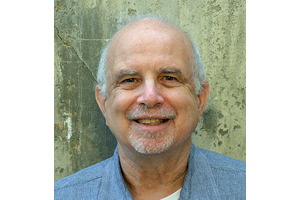 By MARTIN ZEILIG Haskel Greenfield has spent a good deal of his professional life as an archeologist attempting to uncover the mysteries of the Canaanite culture.
It's not been an easy task. But, oh so fascinating.
The Distinguished Professor of Anthropology, Co-Director of the Near Eastern and Biblical Archaeology Lab, and Coordinator of the Judaic Studies Program at the University of Manitoba, will share some of his findings in a presentation, Canaanite (pre-Israelite) household rituals in the Early Bronze Age of the southern Levant, in a virtual presentation at Limmud Winnipeg 2022 on March 6.
Dr. Greenfield is an anthropological archaeologist whose research focuses on the evolution of early agricultural and early complex societies in the Old World (Europe, Africa and Asia) from the Neolithic to the Iron Age, notes his bio.
Geographically, his research covers a large swath of Old World societies, from Europe through the Near East and into Africa. His most recent research program was as co-director (with Prof. Aren Maeir, Bar-Ilan University, Israel) of the excavations of the Early Bronze Age city at Tell eṣ-Ṣâfi/Gath, Israel.
"The Caananites were the people who inhabited the Land of Canaan (modern Israel, Jordan and Palestinian areas) during the Bronze Age, Professor Greenfield," said in an email question and answer with The Jewish Post & News.
He added that they had both public (temple) rituals and private (household) rituals, which included sacrifices to the gods, burials, praying to idols, among other sacred rites.
"Biblical scholar notes that archaeological data suggests 'that the Israelite culture largely overlapped with and derived from Canaanite culture… In short, Israelite culture was largely Canaanite in nature,'" says Wikipedia.
"Much of present-day knowledge about Canaan stems from this area."
The data also suggest that the Canaanites descended from a mixture of earlier local Neolithic populations and populations related to Chalcolithic Iran and/or the Bronze Age Caucasus, says an article in Science News ("Who were the Canaanites? New insight from 73 ancient genomes" May 28, 2020).
For Prof Greenfield, though, the influence of Canaanite culture on the early Israelites is still not fully understood.
"This is a million (with inflation trillion) dollar question," he wrote.
"Some Canaanites were conquered and killed (e.g. Hazor), while others appeared to have been absorbed peacefully (Jebusites of Jerusalem)."