Winnipeg author Harriet Zaidman receives Geoffrey Bilson Award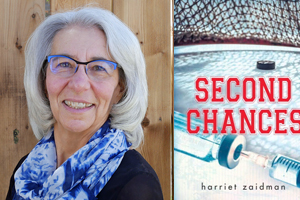 By MYRON LOVE Two years ago, Harriet Zaidman was short-listed for the Geoffrey Bilson Award for Historical Fiction for Young Readers for her novel, "City on Strike," relating to the Winnipeg General Strike of 1919.  This year, the Winnipeg-based author of children's books and novels intended for young adults was nominated for a second time and, this time, she did win the award for her recently published second novel, "Second Chances,"which takes place against the background of the polio epidemic.
The Geoffrey Bilson Award is a Canadian literary award that goes to the best work of historical fiction written for youth each year. The award is one of several such honours given out by the Canadian Children's book Centre each year – presented in partnership with the Toronto International Festival of Authors – with the children's literary awards presented this year at Toronto's Harbourfront Centre at an in-person ceremony which was held on September 29.
"It was a wonderful evening," says Zaidman, who has also published three children's books.
It has only been in recent years that the lifelong teacher/librarian has taken her pen to put her own words and ideas on paper. "I had been writing book reviews since the 1990s," Zaidman says. "I have always had a lot of ideas for stories. I finally decided that I should take a chance and turn them into stories."
She was further encouraged in that direction in 2007 when she was accepted into a summer writing program at the Banff School of fine Arts.
Zaidman notes that she self-published her first children's book, "Daisy's Biggest Success," with illustrations by local artist Sarah Neville, through Amazon in 2013.
She credits her skill in writing in part to a course she took in Education where the professor emphasized concise writing. "We had to condense our writing into a precis of no more than 250 words," she recalls. "Every sentence had to be full of content and meaning. I loved it."
She adds that in writing children's books, every word is important because the number of words used is by necessity limited. "If you change one word, it can change the entire story," she points out.
Zaidman followed up her inaugural children's book with two more – "Sherman and the Shape Sheep Contest" – which came out in 2016 – and "Benny's Dream Horse," in 2018. Both books were published by local publisher Peanut Butter Press.
For her first novel, "City on Strike", Zaidman chose to approach four publishers and sell them on the idea of a work coinciding with the 100th anniversary of the Winnipeg General Strike.
"I emphasized the relevance of the story set against that background considering that it was a historic moment," she observes. "I told the story from the point of view of an immigrant family – focusing on a 13-year-old boy and his younger sister – involved in the strike. I based the story on my own family's immigrant experience."
"City on Strike" as well as "Second Chances" were both published by Red Deer Press out of Ontario.
"I was thinking of the Polio epidemic and how many people's lives were turned around," she says. "What if a Terry Sawchuk or Billy Mosienko had been afflicted by polio? T hey wouldn't have been able to accomplish what they did in hockey."
For her protagonist, she centred the story around a teenaged hockey player who develops polio and his struggles. To add further depth to the plot, she created a relationship between the afflicted teen and a Métis girl from Roostertown he meets in the hospital (at a time when the largely Métis neighbourhood was about to be leveled to make way for the Grant Park Shopping Centre) and the racism this girl faces in the hospital.
Zaidman's books are available at the usual locations – McNally Robinson and Chapter's locations, As well, she sold copies of the book at the weekly St. Norbert Farmer's Market throughout the summer.
Undoubtedly, Zaidman has ideas brewing for future books.
Congregation Etz Chayim says good bye to 123 Matheson Ave.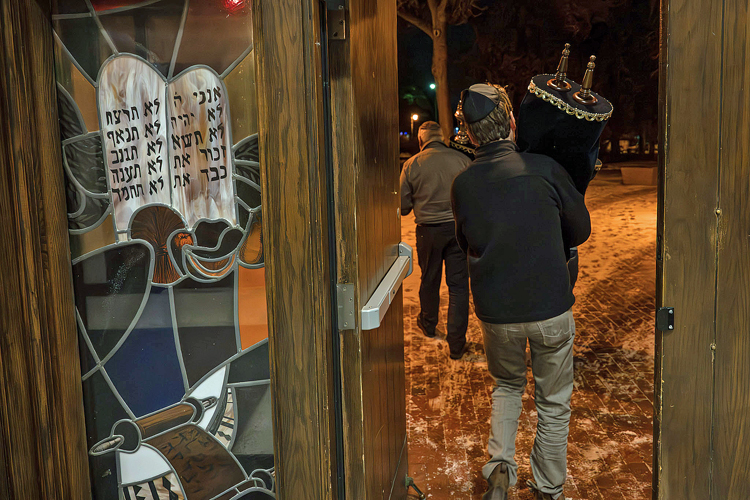 By BERNIE BELLAN After 71 years of serving as the home for first the Rosh Pina Synagogue, then for the past 21 years as the home for what was the merger of three different congregations – Rosh Pina's, along with the Bnay Abraham and Beth Israel, the Etz Chayim Congregation held its final service on Wednesday, November 29.
You can read the story by CJN writer John Longhurst elsewhere on this site (https://jewishpostandnews.ca/rss/congregation-etz-chayim-in-winnipeg-says-a-bittersweet-farewell-to-their-old-building-as-they-prepare-to-move/) along with our earlier story about the sale of the building to an Eritrean Church (https://jewishpostandnews.ca/faqs/rokmicronews-fp-1/former-congregation-etz-chayim-synagogue-building-to-become-eritrean-orthodox-church/), but here are some pictures from the final service.
(Photos courtesy of Keith Levit)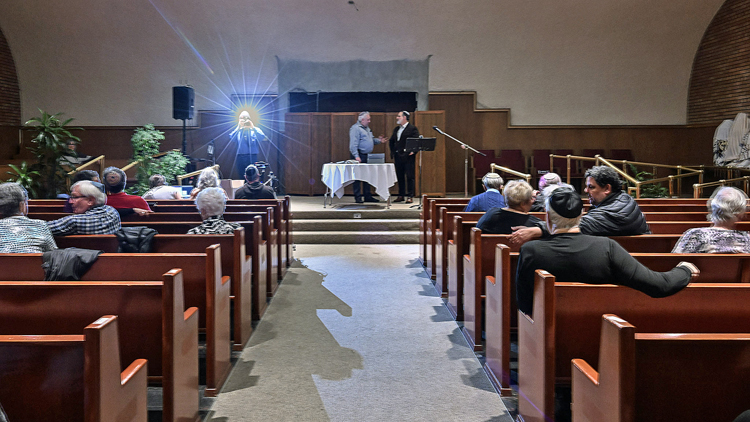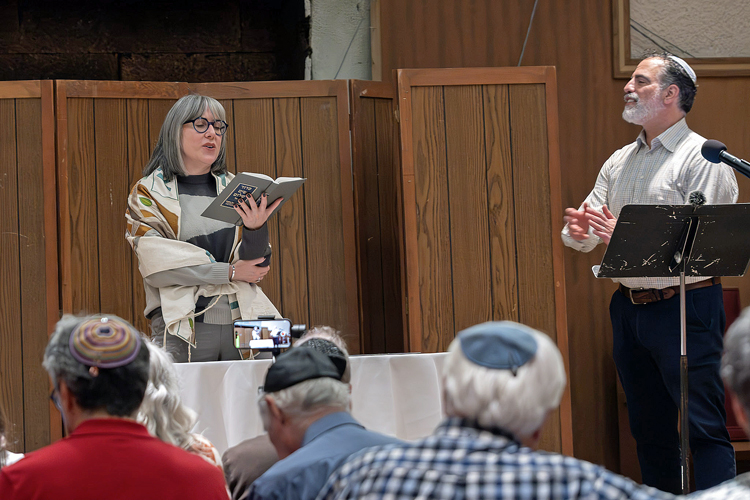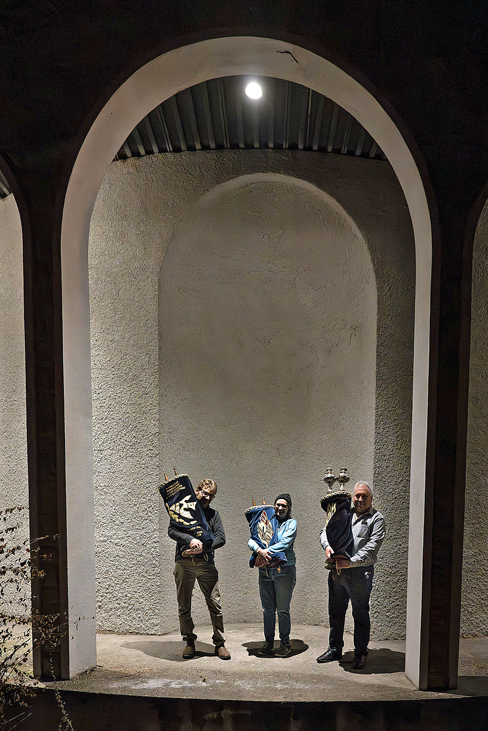 Israel report by former Winnipegger Bruce Brown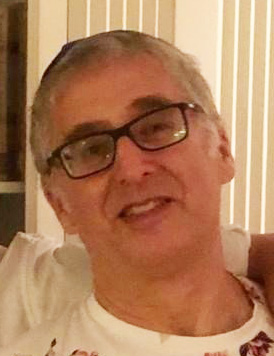 By BRUCE BROWN (posted Nov. 28/23) Was driving home from work the other day.  Pre-ceasefire.  Left the office early to reduce driving time in the evening hours.  Hamas likes their 6PM missile barrage and I'm honing my missile-avoidance routine.
 
Was listening to talk-radio… but kind of had enough of the news.  Too much war talk and its getting a bit overwhelming.  So switched to Spotify and up popped Supertramp – the Logical Song.  For sure how 'wonderful, beautiful, magical' life once felt.  Before Oct 7th.  Before Hamas. 
 
Then, as if on cue.  I gaze towards the sky.  And saw missiles flying overhead.  At first it didn't really click. And then.  Yikes!  I quickly switched back to the news.  Where, in a very calming voice, they were announcing areas under missile attack.  Which is another reason to listen to the radio while driving during war – real-time information.  Lesson learned.
 
Suddenly my smartphone's flashlight started flashing.  Which was pretty darn cool!  And there I was, on Star Trek.  Standing on the bridge.  Even recalled the vessel number – NCC-1701. There I was with Captain Kirk.  No!  I was Captain Kirk.  Dr. McCoy by my side.  Sulu and Chekov at the controls.  The Klingons were attacking.  And Mr. Spock -standing to the side- was calmy advising the attack coordinates.  No Wait!  That was the radio announcer.  Seriously.  This all took place within a split second in my over-active imagination.
 
The flashing continued.  Then I realized my cellphone was communicating with me.  Warning of danger.  I have the Home Front Command application which sounds an amazingly loud alarm during a missile attack in my area.  But changing between the radio and Spotify prevented the siren from going off.  So instead, the phone activated my flashlight.  Sending out an S.O.S.  Now how neat is that!  In a geeky sort of way.  Like for someone who imagines himself on Star Trek during a real-life missile attack.
 
Then.  Reality set in.  There were Home Front Command instructions to follow.  Momentary-panic set in.  Where was my wife.  To tell me what to do.  Like she always does…but that's another story.  This time I wanted her there, instructing me. 
 
All these thoughts racing through my mind in milliseconds.  As I calmly slowed the car and veered to the shoulder.  Like other cars around me.  I put on the blinkers.  More flashing lights but the bridge of the U.S.S. Enterprise now a distant thought.  Looking both ways I left the car and hopped over the road- barrier.  Moving away from the car.  Although probably not far enough.  Because there was a steep decline just below.  It was getting dark and, suffering from poor night vision, I didn't want to trip and hurt myself.  I heard my son laughing at me. "Nerd!" he called out.  But that was just my imagination.
 
I should have laid flat.  Prostrating myself for maximum protection.  But it rained earlier that day, the ground was wet and I didn't want to get muddy.  '"Nerd!"  This time it was my daughter in my mind's eye.  "Okay," I said to no one in particular.  "I'll squat."  Good enough…but not really.
 
The family in the car ahead were huddling together but too close to their vehicle.  I shouted for them to move further away.  But they didn't react.  Probably didn't understand me, especially given my still heavily accented Canadian Hebrew.  This time I heard both my kids.  Teasing me – thirty years and still talk like an immigrant!  "Hey, they just don't hear me."  I said to the darkness.  Otherwise it was very moving seeing the father crouching down on top of his brood, in a protective sort of way.  "Isn't that touching." I said to my wife.  "For sure." She said somewhat sarcastically in the back of my mind, "I know you'd do the same."  
 
Then it was over.  The sky went quiet.  People returned to their cars.  The nestled family broke apart and entered theirs.  We should have stayed in place several more minutes.  Ten minutes is the recommended time.  But it was dark.  Getting late.  Also a bit cold.  I just wanted to get home.  Back to the real chiding of my kids and to my wife… somehow longing for her ordering me about.
 
A few minutes later my wife called.  Making sure I was safe.  And then routine set in.  "Don't forget to pick up some milk and bread from the corner store."  She instructed me.
 
Um Israel Chai
 
Bruce Brown.  A Canadian. And an Israeli.  Bruce made Aliyah…a long time ago.  He works in Israel's hi-tech sector by day and, in spurts, is a somewhat inspired writer by night.  Bruce is the winner of the 2019 American Jewish Press Association Simon Rockower Award for excellence in writing.  And wrote the 1998 satire, An Israeli is….  Bruce's reflects on life in Israel – political, social, economic and personal.  With lots of biting, contrarian, sardonic and irreverent insight.
 
Jewish community holds solidarity rally November 25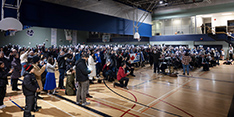 The Jewish Federation of Winnipeg held a rally in support of Israel on Saturday evening, November 25.
A number of speakers addressed the crowd of 800, including Rabbi Yosef Benarroch of Adas Yeshurun-Herzlia Congregation; Members of Parliament Ben Carr & Marty Morantz; Yolanda Papini-Pollock of Winnipeg Friends of Israel; Paula McPherson, former Brock Corydon teacher; and Gustavo Zentner, President of the Jewish Federation.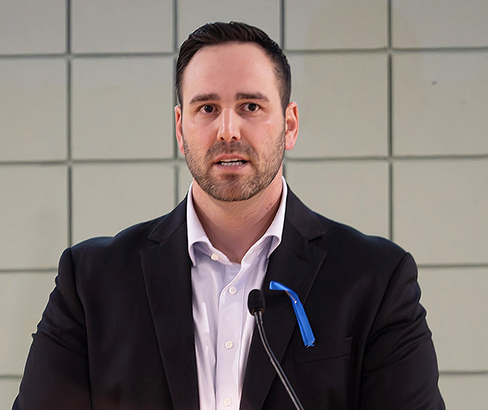 Click here to watch Ben Carr's remarks: https://www.youtube.com/watch?v=crfREGNRKfg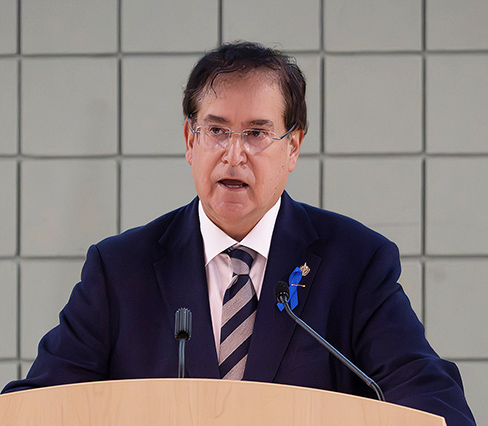 Click here to watch a video of Marty Morantz's remarks: https://studio.youtube.com/video/zHzC-iaqivg/ed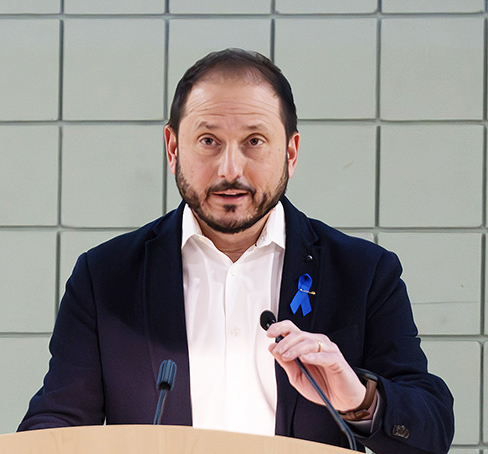 Click here to watch a video of Gustavo Zentner's remarks: https://www.youtube.com/watch?v=L3M_cCYuLgs