There are loads of different ways to invest in Israeli companies these days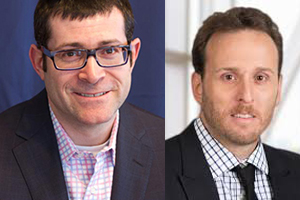 By BERNIE BELLAN
With everything that's been happening in the world this year, one would think that this might not be the best of times to think about investment opportunities in Israel.
Yet, as I'm sure you're aware, for years now Israeli high-tech start-ups have continued to dazzle with their performance – and have attracted large-scale investments from some of the world's foremost investors, including Warren Buffet and Bill Gates.
Is now a good time to invest in Israel you might ask yourself?
The answer is there's probably never been a better time.
Until the Coronavirus pandemic took hold around the world Israeli companies were on pace to attract more investment capital this year than any other year – and 2019 had been a record year for investment in Israel. Over $8 billion had been invested in 522 different Israeli high-tech companies last year, which was almost $2 billion more than had been invested the previous year. It had been the best year for investment in Israel since 2013. (To give an idea how much investment in Israeli high-tech has grown in the past ten years, total investment in that sector was just a little over $2 billion in 2010.)
As Jews, we can be rightfully proud of how well Israeli companies have done in recent years. Here are just some facts of which you might not be aware:
• In an area roughly the same size as the state of New Jersey, Israel's population is now over 9 million.
• Total GDP in 2019 was $410 billion.
• GDP per capita was $44,474
• Israel has the third most companies listed on the NASDAQ: 250 (after only the United States and China)
• Tel Aviv is the world's most important tech sector after Silicon Valley
• Israeli institutions of higher learning are among the world leaders in producing start-up talent.
• Israelis have won 12 Nobel Prizes
• In the last 10 years salaries for Israeli professionals working in the high-tech sector have gone up 300%. As a result, the "brain drain" that had been seeing so many Israelis leaving for greener pastures, especially Silicon Valley in the U.S., has been substantially reduced.
Unfortunately, as in almost every other area of the world, economic growth in Israel has been dealt an enormous blow by the Coronavirus.
The International Monetary Fund predicts that Israel's growth rate will shrink by 6.3% in 2020. This will be the first year in 25 years that Israel will have experienced a negative growth rate.
With all that being said, however, I've often wondered how an individual investor who might not have any specialized background in investing in Israel might be able to invest in Israeli companies. From time to time I've been approached to write about various Israeli companies. Just recently, for instance, I wrote about a company called "Waterways", which was seeking to expand in Canada.
And, as you might well imagine, being in the media, of late I've been receiving loads of requests from Israeli companies to publicize products that are related to combating the Coronavirus pandemic. I've been reluctant to do that though, as it would be difficult to decide how to feature certain companies and not others.
A couple of weeks back though, I was invited to watch a webinar focusing on Israeli technology companies. It was extremely interesting – and it didn't involve the promotion of any particular companies, so it wasn't as if anyone watching that particular webinar was being directed to invest in certain companies. As a matter of fact, the facts about Israel that are cited at the beginning of this article all came from information provided during that webinar.
At one point toward the end of the webinar, however, I was somewhat startled to learn that, as much as non-Israeli investors regard Israel as home to some fabulous investment opportunities, that isn't the case for many Israelis themselves.
One of the individuals participating in the webinar was someone by the name of Tomer Nitzan, who is the presiding officer for the U.S. – Israel desk of BDO, one of the world's leading accounting and consulting firms.
Nitzan noted that Canadians have long had a tradition of making major investments in Israeli companies, including the late David Azraeli of Montreal, who opened the first ever shopping centre in Israel (and whom I also had the pleasure of meeting around the time that the Malha Mall, also known as the Jerusalem Mall, was being built), along with many other shopping centres in Israel; the Koffler family, which owns the Superpharm chain in Israel; and the Bronfman family, which had owned Koor Industries until 2016 and now owns large stakes in several Israeli technology firms.
However, Nitzan noted that, while foreign investors are often quite willing to risk capital in Israeli companies, the same can't be said for large scale Israeli investment firms themselves.
Here's how Nitzan explained what he described as an "anomaly": "Israeli employees fund every month huge amounts of money into their pension funds, which are run by insurance companies in Israel, so there's tons of institutional money in Israel.
"There's always a fight with the government, which wants to make them invest in Israeli tech – because it should be natural for them. It is happening – but to a very small extent. It hasn't happened on a large scale, and there's really no reason.
"The Tel Aviv Stock Exchange has been very good the past five years for raising money for American real estate.
"It's a shame that our (Israelis') pension money is actually going into mega U.S. real estate deals"- but hardly at all into Israeli companies themselves.
Go figure.
Another one of the participants in the webinar was Ronnie Jaegermann, (about whom I wrote somewhat in my article about Waterways back in January). Jaegermann has been especially interested in tapping into the Canadian investment market when it comes to finding capital for Israeli companies. During the webinar he noted that over $30 million was raised in Canada last year for investment in Israeli companies.
Jaegermann also pointed out that most of the funding for companies that have started up in Israel and require further capital comes from private sources, not from IPOs (Initial Public Offerings).
But, I got to thinking: Where could an individual investor who wanted to put some money into Israeli companies go if they weren't a mega investor, but were just looking for some good investment opportunities while, at the same time, doing something good for Israel?
During the webinar to which I referred the name "OurCrowd" came up a couple of times – with reference to exactly the kind of investment vehicle about which I was interested in writing.
I Googled "CrowdFund" and here's what I came up with: "OurCrowd was started in 2013, driven by the idea that the business of building startups grows bigger and better when the global 'crowd' gains access to VC (Venture Capital)-level investment opportunities.
"Today, OurCrowd is a leading equity crowdfunding platform for investing in global startups, led by serial entrepreneur Jon Medved and run by a team of seasoned investment professionals. Offering unprecedented access to startup investing, individual investors through OurCrowd are fueling innovations that change the way people work, travel, shop, heal, and conduct business. OurCrowd investors participate in these opportunities alongside VCs and institutional co-investors, at the same terms."
Now, while OurCrowd doesn't restrict itself to Israeli investment opportunities alone, it does invest heavily in Israeli companies.
I spoke with David Shore, Vice President, Investor Relations, for the Toronto based Canadian division of OurCrowd, to ask how many Israeli companies have there been to date in which OurCrowd has invested?
Shore told me the answer was "over 200". He added that the ratio of investment in Israeli companies to Global companies by OurCrowd was roughly 50/50
It turns our that OurCrowd is a great vehicle for investing in Israeli start-ups. The minimum investment required to invest in one particular company is only $10,000 US and, if you want to invest in an OurCrowd fund, which invests in an array of Israeli companies, the minimum investment is $50,000US.
There are certain other conditions an investor in Canada would need to meet, however, since OurCrowd in Canada falls under the jurisdiction of the Ontario Securities Commission, which does require that any investor in a fund such as this needs to meet at least one of several criteria, including: a minimum individual income of $200,000 a year or joint income with a spouse of at least $300,000; or a net worth (outside of property owned) of at least $1 million.
If you meet those criteria, you can invest in Israeli start-ups through OurCrowd on a "deal by deal basis" or in a "venture fund" which invests in different sectors of the Israeli economy.
Shore noted that recently one of the venture funds begun by OurCrowd is a $100m "pandemic innovation fund". One of the companies that's in that fund is "the Israeli front runner for the corona vaccine – MigVax," he said.
It's relatively easy to get started with OurCrowd. It can all be done directly through their website: www.ourcrowd.com, or on the OurCrowd app. I would suggest that if you are interested in OurCrowd, however, you speak with David Shore, who can be reached either at david.shore@ourcrowd.com or at 1-647-777-1430.
Finally, in searching for vehicles through which one might invest in Israeli companies, I did come across two Exchange Traded Funds which invest in a wide range of Israeli technology companies. In both cases though, these funds invest in mature Israeli technology companies that have all achieved a level of success, not start-ups or mid-growth level companies.
The first ETF is known as IZRL ARK Israel Innovative Technology ETF. It was started in December 2017 and has enjoyed 22.5% growth since then.
The other ETF is known as ITEQ BlueStar Israel Technology ETF. It was created in November 2015 and has enjoyed 89.7% growth since then.
Both ETFs can be purchased in Canada through brokerages, including the self-directed branches of the major Canadian banks.
So – even though times may be tough for many of us, there are always individuals who are looking for good investment opportunities. For years now Israeli companies have enjoyed spectacular success, especially in the high tech sector (but also in other sectors, such as natural gas). Whether or not investing in Israeli companies is something that might be of interest to you, ever since the release of "Start-Up Nation" in 2009, the Israeli investment scene has caught the attention of millions of investors throughout the world. Now, with a range of investment opportunities in Israel that are available to even small investors, it would be possible to benefit from that small country's prodigious intellectual capital.
Israeli show satirizing students in the US who give blind support to Hamas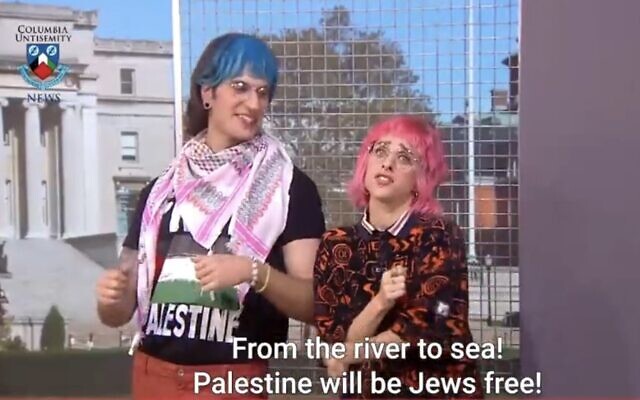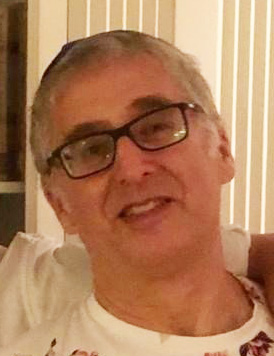 By BRUCE BROWN (Posted Nov. 4) Rehovot, Israel
Banality
 
What was once considered relatively banal is no longer routine.  With Israel at war and all.
Last Friday we decided to go out for dinner, a quick bite in Tel Aviv.  At our Favorite hamburger joint – Prozdor and highly recommended next time you, dear reader, visit Israel.  Whether even to go was driven by unusual considerations.   Do we really want to leave the relative safety of our abode, where our den-cum-saferoom is only a few steps away.  And enter Tel Aviv, which seems to absorb the brunt of evening missile barrages.  And what about the twenty minute drive – need to refresh the Homefront command instructions on how best to respond should missiles fly overhead while driving.
 
Once agreed that we need the distraction.  A break from the routine of another evening at home, watching the news and waiting for missiles to fall.  We then argued about who should drive, the determining factor being who would be calmest at the wheel should we encounter a missile on the way.  My daughter, an ex-combat soldier, was voted designated driver.  Although I still think I'm pretty cool under fire.  During the drive, we nervously exchanged scenarios about where best to pull over -there are some stretches of highway without a shoulder-  and how far from the car we should scramble.  If the situation should occur.
 
Then once we arrived at Prozdor.  The first thing we did was stake out the nearest bomb shelter.  The kindly restaurateur pointed out the shelter across the road, next to a parking lot and beneath a hotel.  In Tel Aviv you have ninety seconds to reach safety.  Seems doable.  Better be doable!
 
And while usually a bustling place, the restaurant was barely a third full.  People just not venturing out these days.  Because of safety considerations, who wants to get blown up while eating a hamburger.  How banal is that?!  And anyway the nation is really not in the mood for enjoying a good burger.  Well except for us and a few others looking for a diversion from the monotony of another evening at home in war time. 
 
Our meal arrived.  As did the missiles.  Was enjoying my first bite with a couple french fries when the siren sounded.  And in a surprisingly orderly fashion, after all we are Israelis, together with forty other diners we cautiously walked round the tables, out the door, down the steps and across the street into the bomb shelter.  Strangers.  Huddled together.  Texting family and friends with an 'all safe' message.  Ten minutes later we walked back across the street, up the steps, into Prozdor, around the tables and to our waiting meals.  A bid colder but still tasty.  Amazing how a bit of existential excitement can trigger the taste buds.
 
On the way home we stopped at Dizengoff Square.  To view a very haunting war display which literally took my breath away and brought tears to my eyes.  It pays tribute to the victims of the October 7th Black Shabbath-Simcha Torah massacre.  Including for the more than 240 hostages.  Most jarring was the bloodied and blindfolded stuffed teddy bear display.  Around thirty of them.  One for each of the child hostages held by the brutal and cowardly Hamas.  Painful.  Sickening.
 
Driving home in silence, each with our own thoughts of the tragedy behind us.  And the long haul ahead of us.  On the radio melancholy songs played in the background.  As if a score to a sad movie.  Two songs in particular struck a chord.  Played back-to-back.  Their meaning and associations forever changed.  George Harrison's My Guitar Gently Weeps: "I look at the world / And I notice, It's turning / While my guitar gently weeps / With every mistake / We must surely be learning / Still my guitar gently weeps…"  Followed by Paul McCartney's Blackbird: "Blackbird singing in the dead of night / Take these broken wings and learn to fly / You were only waiting for this moment to be free / Blackbird fly, blackbird fly / Into the light of a dark black night…"
 
Arriving home.  Drained of all energy.  From the not-so relaxing hamburger dinner.  From the emotionally exhausting war exhibit. From the background music accompanying the evening's tempo.  I went straight to bed for another fitful and sleepless night.  Desperately hoping to awake to just an ordinary day….
Now walking the dog should for sure be very routine.  But it too can become a memorable war experience.  Turning into a 'run-against-the-clock for simple safety' event.  The other evening my wife was out walking Poncho.  She just collected his poop when a missile alert went off.  Incoming!  Ninety seconds to find a safe spot.  She decided to pick up our pooch and make a mad dash to our saferoom.  Through the lobby and up four flights of stairs (no elevator at such times).  Making it just in time.  We all stumbled into our shelter.  My daughter.  And I.  My wife.  The pooch.  And the poo.  In her extreme focus to reach safety, the wife forgot to throw the doggy doo into the garbage bin.  Gave us a moment's respite.  Some laughter.  At the banality of it all!
With the pool at the country club still closed due to Homefront command considerations.  You can't hear a siren while swimming the breaststroke.  I've since started a new routine of very early morning walks.  But even walking is different these days.  Jumpy every time a white pick-up truck drives by (vehicle of choice for the despicable Hamas terrorists).  To the uplifting sight of our blue & white flags hanging from balconies and windows along my route.  Like an early Independence Day.  Barely blowing in the barely non-existent wind of our too dry and too warm winter.  The weather possibly another victim of this war.  Late to arrive due to the billowing clouds of smoke arising from Hamas missile fails and targeted IAF missile strikes inside Gaza.
Blackbird singing in dead of night while my guitar gently weeps. 
 
Bruce Brown.  A Canadian. And an Israeli.  Bruce made Aliyah…a long time ago.  He works in Israel's hi-tech sector by day and, in spurts, is a somewhat inspired writer by night.  Bruce is the winner of the 2019 American Jewish Press Association Simon Rockower Award for excellence in writing.  And wrote the 1998 satire, An Israeli is….  Bruce's reflects on life in Israel – political, social, economic and personal.  With lots of biting, contrarian, sardonic and irreverent insight.
An appeal for help for under-supplied Israeli soldiers from former Winnipegger Jared Ackerman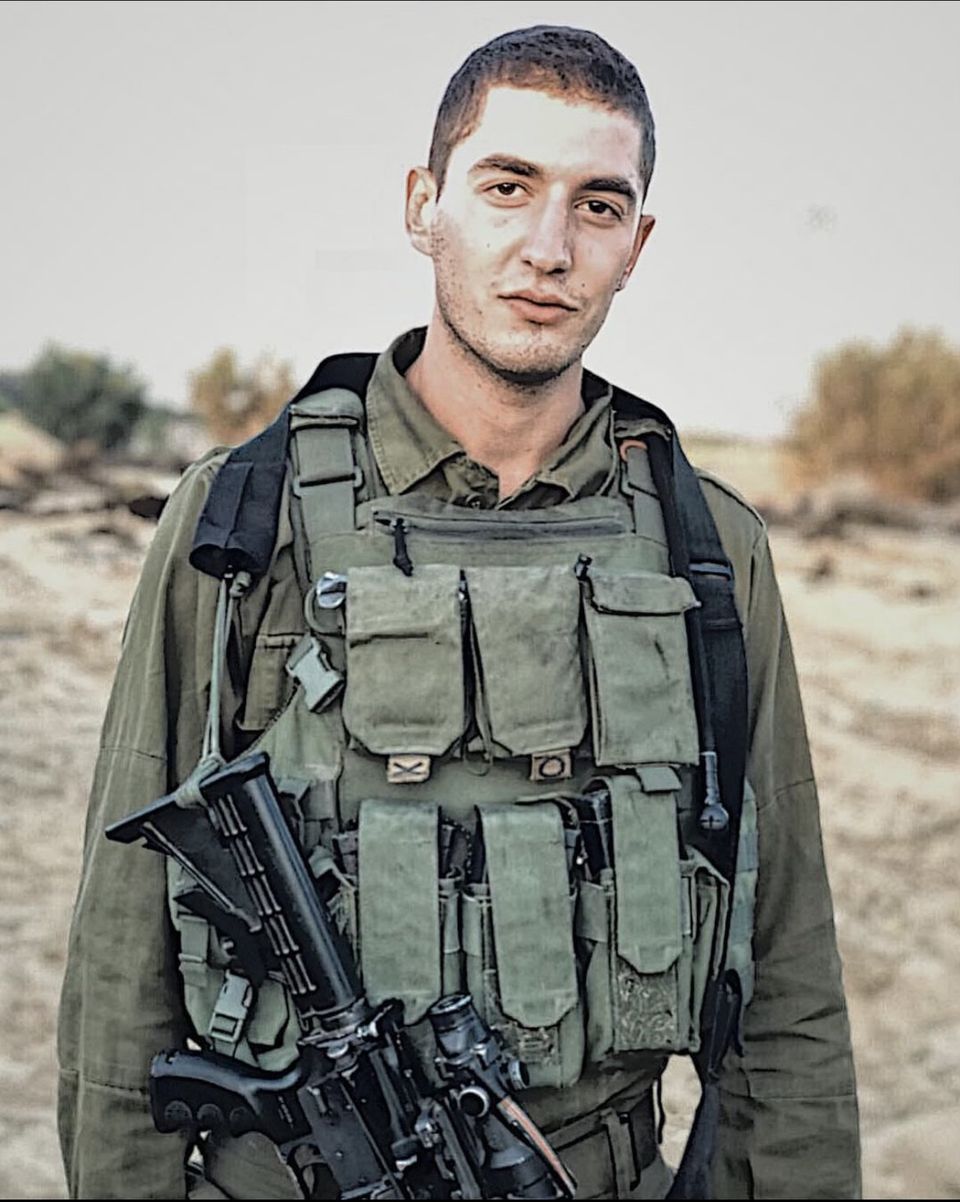 By BERNIE BELLAN (Posted Oct. 18) first met Jared Ackerman in 2013 when I had the good fortune to interview Jared, along with 4 other students from Winnipeg, when they were all studying at the Hebrew University of Jerusalem. (You can still see that interview at https://www.youtube.com/watch?v=P6k8svB2j-0.)
Jared had gone on to serve in the Israeli army. He just posted this impassioned plea for help for Israeli soldiers:
My name is Jared Ackerman and I'm an IDF veteran that served in the Paratroopers (Tzanchanim). I live in Atlanta and have come together with a group of Israelis from across the US, Canada, and Israel to provide an emergency shipment of urgent supplies to the front lines in Israel.
As of right now over 3.5 tons of purely defensive gear (ceramic plates, vests, helmets, medical kits) have been sourced and paid for. We have everything in a warehouse in Toronto, Canada ready to ship to Israel and are continuing to purchase more.
The first units to respond on October 7th have since been totally ransacked of equipment. They were the first ones to arrive at the kibbutzim and Nova on the Gaza border and they are actually withholding extra reserves from joining the warfront because they do not have enough equipment. This is particularly problematic as they lost soldiers in the battle, and many more were injured.
Our next step is to secure additional funding to fly the gear over to Israel via cargo jet.
As of today, no commercial flights are allowing any tactical gear to be shipped and the only option is private cargo planes. We are also working to secure more equipment to justify the high cost of chartering the plane.
I have attached photos and a video here of the equipment that has been sourced and ready to ship from the warehouse.
We have all relevant approvals in Israel with the Ministry of Defense and a logistics hub ready to go to distribute the protective and medical goods.
Timing is of the essence as units are already in the field with below par equipment.
100% of the funds raised are going towards the purchase of equipment and shipment to Israel and not to operational costs as everything is voluntary.
Please use the link below if you are able to donate anything and help get this gear to the front lines. Please also feel free to DM if you can help source any additional equipment or have any connections with securing a cargo plane or have any questions!
https://collect.crowded.me/…/1ba52638-f7a9-4fba-a369…
Am Yisrael Chai