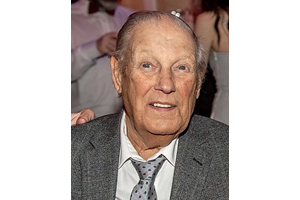 It is with great sadness and heavy hearts that the family of Harvey Singer announces his passing on August 15, 2022. Funeral services were held on August 17, 2022 at the Bnay Abraham Cemetery. Left to mourn Harvey are his devoted wife of almost 43 years, Faye, his sisters Claire and Evelyn, brother Harry, brothers and sisters-in law, nieces, nephews, and great-nieces and nephews.
Harvey was predeceased by his parents, Gitel and Charles Singer, his brother Joey, his in-laws, Ida and Saul Shilkowski, sister and brother-in-law, Shelley and Ken Sasley, sister-in-law, Cherl Shell, and brothers-in-law, Herman Blumenfeld and Benny Reitelman.
Harvey was born and raised in the north end of Winnipeg and attended St John's High School. He worked for the Manitoba Liquor Control Commission for 37 1/2 years. He retired early at the age of 57 to spend time looking after his racing pigeons, the sport he loved for over 60 years.
Harvey was a very kind, compassionate and generous person. He enjoyed celebrating holidays and other occasions with family and friends. Harvey and Faye enjoyed summers by the pool and winter vacations in Hawaii. He will always be remembered and will be greatly missed.
We would like to express our sincere appreciation to the staff of 5E at St Boniface Hospital for their compassion and excellent care of Harvey.