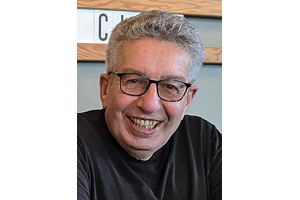 It's with profound sadness that we announce the passing of Morton Israel Broverman on the night of Oct. 1, 2022 after a courageous battle with cancer. Mort was born and raised in the North End of Winnipeg on Inkster Blvd. where, as a single-digit-age kid playing stick ball, he began many lasting friendships that truly never stopped right through to the end of his life. 
That trend continued when he moved to Vancouver in the late 1970s and didn't stop whether he was a claims adjuster and manager at I.C.B.C. or, in his retirement, a host at Rogers Arena and B.C. Place. So many were touched by his sense of humor and his warm and laid back personality.
When reflecting on his life, he'd say, "I had a good run," – and what a run it was. From rubbing elbows with celebrities to traveling the world and enjoying a good "fress" of a meal, the stories you knew (and some you didn't know, but found out later) were legendary.
We are all going to miss him. None more so than his family and extended family in Vancouver, Ontario and Winnipeg. Mort is predeceased by his parents Hymie and Minnie (Brovender) Broverman and his brother-in-law David Abramowitz and is survived by his children Aaron and Daniel Broverman, his grandchild Wells Broverman and his sister Hessie (Broverman) Abramowitz.
A celebration of life will be shared at a later date.