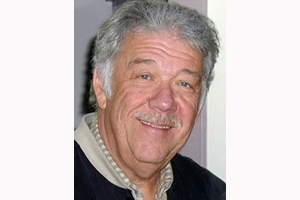 Peacefully on June 23rd, 2021, with family by his side we said goodbye to our Dad, Brother & Zaida.
Left to cherish his memory are sons, Butch (Coral), Ken, Steven (Jill), siblings, Linda & Frank, grandchildren, Izaak (Leah), Zoren (Amber), Noah & Brooke.
Dad, Jerry, Zaida endured great challenges over the past 24 months. Ongoing health issues, limited mobility, while effectively living on his own with little support. Without the ability to have visitors due to the pandemic, Dad faced these challenges with great strength and nobility. Never complaining, but we could tell how much of a struggle life had become. He took great joy in the FaceTime/Zoom virtual visits with his family. Always laughing while each one of us talked over the other. Whether it was a birthday celebration, special occasion, or simple hello, he was especially happy when he could see his grandchildren even though they could only see half of his face. "Dad/Zaida, lower your screen!"
Not much of a talker, more of a listener but the moment you talked about business or sports you had his attention hook, line & sinker. He was a businessman through & through, a true peddler. Even as our family business is celebrating its 75th year he still had his finger on the pulse and would enthusiastically express his opinion and guidance. He was an avid sports fan; football, golf and forever loyal to his Blue Jays which he took a lot of heat for from Butch…
We want to extend our gratitude to the wonderful Dr's, Nurses and HCAs on 8 North of the Royal Jubilee Hospital, who did their very best to keep him and us as comfortable as possible during his 5-week fight after suffering a stroke.
We love you very much and you will be forever be in our hearts.
Donations may be made to the Heart & Stroke Foundation.